COFACT debunks top 5 fake news about Covid-19 outbreak in Thailand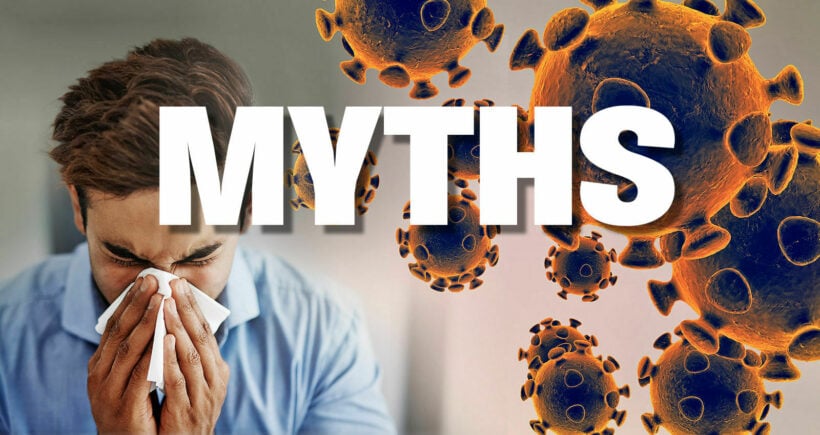 The pandemic is not only spreading the virus, but also the 'infodemic' that has caused misleading information or "fake news". COFACT Thailand gives a list of the top 5 fake news stories and myths, relating to the latest outbreak of Covid-19, that have been circulating among Thai netizens…
"All Thai must enter lockdown" – There was a claim that this is a voice of the Dean of Faculty of Medicine Siriraj Hospital, urging a lockdown of the whole nation. The Faculty later explained that it is not the Dean's voice and asked people not to share the fake recording.
Drinking lemonade can kill coronavirus – This claim became first viral in March last year. But former Director-General of the Disease Control Department has already explained that there were not obvious medical or scientific evidences to prove that. Lemon is rich in Vitamin C but it can't kill the virus. A similar claim has it that a mix of lemon juice and soda can also kill the virus, while Department of Thai Traditional and Alternative Medicine said this was simply not true.
Those who adopt an alkaline and vegan diets will lower their chance of becoming infected – Medical experts explains that the pH levels or acidity levels in human blood are usually between 7.35-7.45 regardless of diet types. That is a normal function of human body, and eating a lot of fruits can't change it. They recommend sticking to a healthy, well-balanced diet.
Mailing parcels can pass on the coronavirus – In response to this false information, Thailand Post made an official announcement that "they have imposed stringent sanitisation measures to prevent the spread of COVID-19".
Standing in direct sunlight can kill the coronavirus – the Disease Control Department says this is not correct, clarifying that the coronavirus can be resistant to the heat up to 90 degree Celsius, but the temperature of the sunlight is not that high to make any effect. But you might end up with a bad case of sunburn.
COFACT cofounder Supinya Klangnarong says, "These urban myths are just some of many examples of how the coronavirus outbreak attracts a large amount of fake news and misinformation. Although these claims have already been debunked by experts, some have resurfaced."
People are urged to double and triple check information they receive before believing it and before sharing it with others to stop the circulations of misleading information.
COFACT or the collaborative fact-checking platform in Thailand is an initiative by a network of civil society in Thailand that intends to establish an open, safe, and creative space for co-finding facts in the "infodemic" era. It is one of the organisations that are currently working to deal with fake news and misinformation on the net, namely COFACT, the Ministry of Digital Economy and Society and the Sure and Share Centre of the MCOT.
People who want to check if the information or news they receive are true or false can visit COFACT website.
There are plenty of other general myths and conspiracy theories circulating around the internet HERE.
SOURCE: Thai PBS World
Keep in contact with The Thaiger by following our Facebook page.
Never miss out on future posts by following The Thaiger.
Norway adjusts advice after 28 possible vaccine-related deaths of elderly people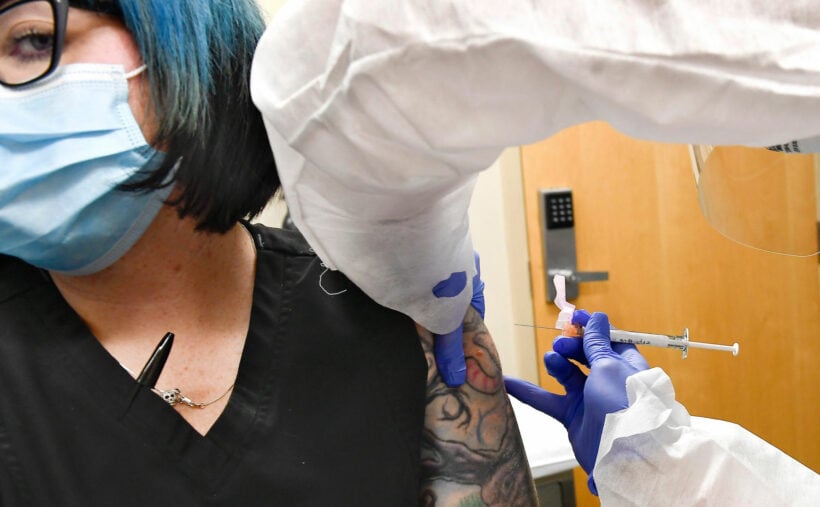 The deaths of 23 elderly people are being investigated after dying a short time of receiving their first Covid-19 vaccine in Norway. Apart from the 23 deaths, medical officials are also reporting several people falling ill after receiving their first dose of the Pfizer-BioNTech Covid-19 vaccine.
At this stage there has been no direct correlation between the people's deaths and inoculation wit the Pfizer vaccine, but medical officials report that 13 out of 23 people who died showed "common side effects of mRNA vaccines" such as "diarrhea, nausea and fever".
mRNA vaccines are a new type of vaccine to protect against infectious diseases. To trigger an immune response, many vaccines put a weakened or inactivated germ into our bodies. Not mRNA vaccines. Instead, they teach our cells how to make a protein—or even just a piece of a protein—that triggers an immune response inside our bodies. That immune response, which produces antibodies, is what protects us from getting infected if the real virus enters our bodies – cdc.gov
The Norwegian Institute of Public Health has taken the action of cautioning against vaccinating elderly people above 80 years of age saying "those with a short life span may not benefit much from the jab".
"For those with the most severe frailty, even relatively mild vaccine side effects can have serious consequences."
"The agency listed fever and nausea as side effects which may have led to the deaths of some frail patients."
Earlier this week, the Public Health authority noted that "any side effects of the vaccine will be outweighed by a reduced risk of becoming seriously ill with Covid-19 for elderly, frail people."
Steinar Madsen, the medical director of the Norwegian Medicines Agency, says that it may be a coincidence, "but we aren't sure".
Pfizer and BioNTech are actively working with the Norwegian authorities to investigate the death.
"The regulator discovered the number of incidents so far is not alarming and in line with expectations."
But experts are of "the strong opinion" that doctors need to exercise caution in vaccinating people in the wake of the deaths of the 23 elderly people. The Norwegian Medicines Agency also reported that 21 women and 8 men reported side effects. Apart from the 23 deaths, 9 people have reported "serious side effects" without fatal outcomes such as "allergic reactions, strong discomfort and severe fever. Seven people reported less serious side effects such as severe pain at the injection site".
Norwegian medical staff had administered at least the first dose of the Pfizer or Moderna coronavirus vaccines to approximately 33,000 people as of the end of December.
Keep in contact with The Thaiger by following our Facebook page.
Never miss out on future posts by following The Thaiger.
Health Minister volunteering to receive first Covid jab, as effectiveness rate questioned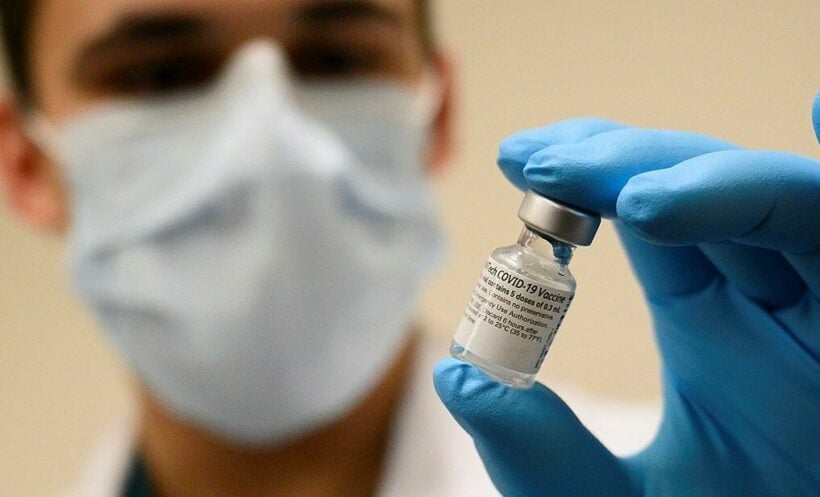 "I'll go first!"
Thailand's Public Health Minister has repeated his pledge to be the first person to receive the Covid-19 vaccine, in a bid to allay people's concerns. Questions have been raised about the Chinese-manufactured Sinovac Biotech jab after its effectiveness rating was revised downwards by researchers in Brazil.
Anutin Charnvirakul says the vaccine process will be overseen by Sophon Mekthon from the Ministry of Public Health and all safety criteria will be met. The Pattaya News reports that the minister says he has confidence in the safety of the vaccine and is willing to prove it by being the first person to get the jab. It's not the first time he has made this suggestion but there has been no official confirmation that the Health Minister will be first in line.
Thailand has ordered 2 million doses of the vaccine, with the first 200,000 expected to arrive next month. The government has also ordered 26 million doses of a Covid-19 vaccine produced by AstraZeneca in partnership with Oxford University but is not expected to take delivery of that vaccine until the middle of the year.
SOURCE: The Pattaya News
Keep in contact with The Thaiger by following our Facebook page.
Never miss out on future posts by following The Thaiger.
Pattaya City mayor planning local rollout of Covid-19 vaccine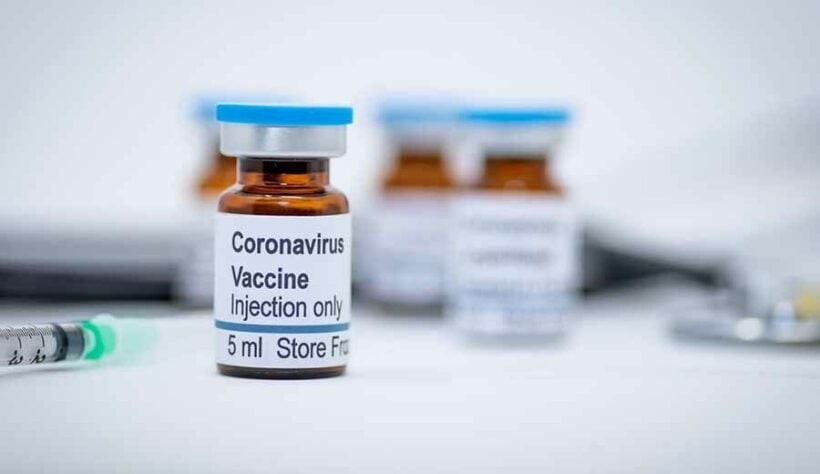 The mayor of Pattaya city says officials hope to be able to buy 240,000 doses of the Covid-19 vaccine for administration to local residents. Sonthaya Khunpluem is reviewing finances and plans to set aside approximately 80 million baht for vaccine procurement, subject to government approval.
"Currently, house registration of Pattaya City has reached a total population of 120,000 people, then we would need about 240,000 shots of the vaccine. If the price of the supplied vaccine was approximately 300 baht, Pattaya would need a budget of at least 72 million baht in order to cover all the residents in the city."
The move comes following confirmation from the government that local authorities could purchase their own vaccines in order to speed up the process. A number of other local authorities have also said they intend to do the same. The government has stipulated that only vaccines approved by the Food and Drug Administration can be purchased.
Sonthaya hopes that by vaccinating Pattaya residents, tourism in the area could get a boost and the economic recovery could begin. The Pattaya News reports that officials from the Pattaya City Finance Office and other relevant agencies have met to review projects planned for the year ahead, to determine Pattaya's spending power for buying vaccines.
It's understood the vaccine would be offered to local residents for free, but what is not known is if that includes foreign residents. Officials have also not confirmed when the rollout is expected to begin, or which vaccine would be used.
SOURCE: The Pattaya News
Keep in contact with The Thaiger by following our Facebook page.
Never miss out on future posts by following The Thaiger.