Child porn and fraud arrests among festive season stings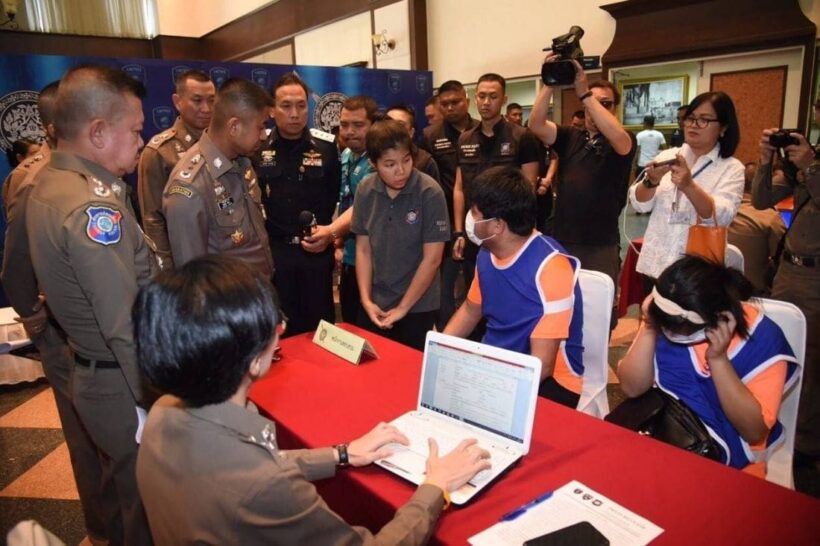 by Suriya Patathayo
"Eight suspects arrested over child pornography charges."
As the annual 'silly season' rolls out, immigration police chief Pol Maj-General Surachate Hakpal in Bangkok wanted to make sure we hadn't forgotten him.
In a media scrum yesterday he reported four recent arrests – "Net Idol" fraud suspects, the arrest of an alleged con artist using the lure of jobs overseas, the crackdown on six Chinese beggars roaming Bangkok tourist attractions, and the nationwide searches that netted eight suspects on child pornography-related charges.
The Nation reports that, in the first case, "Net Idols" 25 year old Watcharaporn Polsan and 19 year old Kannikar Phandu were apprehended on an arrest warrant issued by the Udon Thani Court. They were wanted for alleged public fraud and a violation to the Emergency Decree on Loans of Money Amounting to Public Cheating and Fraud.
The duo and one elusive accomplice allegedly duped 300 people – many of whom were the followers of the two women's high-traffic Facebook pages that made them "Net Idols" – of some 50 million baht for investment with a promise of high returns in July. However, they failed to pay a dividend or return the capital to victims.
In the second case, former university lecturer Prin Sopa was apprehended yesterday for allegedly milking 1.7 million baht from 20 people with false promises of jobs in Australia. The victims, facing repeated postponements for getting their money back from Prin after they were told their visa applications were rejected in June, filed police complaints in November. Police initially charged Prin with fraud and inputting false information into the computer system accessible by the public.
Police have also warned Thai job seekers to apply for overseas positions via legal agencies, to pay fees only by bank transactions so as to have payment receipt evidence, and to alert the Department of Employment if they still cannot travel within a month.
In the third case, two Chinese women and four Chinese men were arrested this week for allegedly pandering in tourist attractions in Bangkok. They allegedly earned up to 3,000 baht daily and split the cash between them at a Sutthisarn hotel.
They are also accused of overstaying their visas. Police are also investigating if this alleged beggar gang had committed any human-trafficking crimes.
In the fourth case, the Thailand Internet Crimes Against Children Task Force (of the Royal Thai Police) joined with the Department of Special Investigation, the UK police and related agencies to arrest eight suspects and confiscate 25 examples of evidence containing more than 100 files of child pornography during the December 26 searches in 18 locations in 12 provinces, said Surachate.
The provinces were Chiang Mai, Phayao, Sing Buri, Kanchanaburi, Nonthaburi, Bangkok, Phuket, Roi Et, Surin, Nakhon Ratchasima, Chon Buri and Rayong.
SOURCE: The Nation
Keep in contact with The Thaiger by following our
Facebook page
.
Thais commemorate the passing of beloved King Bhumibol Adulyadej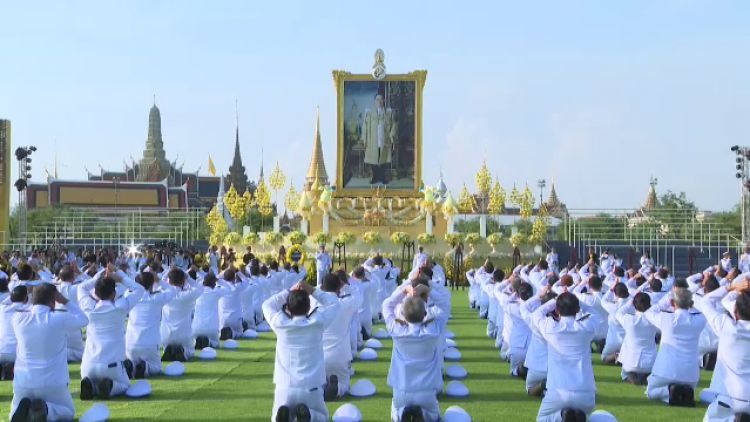 Thousands across the Kingdom, many wearing yellow, attended religious ceremonies and activities yesterday to commemorate the passing of the beloved late King Bhumibol Adulyadej. His Majesty died on October 13, 2016
In Bangkok, a large crowd offered alms to hundreds of monks and novices as PM Prayut Chan-o-cha led ministers, military leaders and officials in paying homage to the late King and placing wreaths in front of a huge portrait of the late monarch.
Similar activities were held at provincial halls throughout the country, and a candlelit ceremony, led by the Prime Minister, was held at Sanam Luang in Bangkok.
In Hua Hin, some 500 people, mostly dressed in yellow, the colour of the late King, joined a charity walk and run on the Phetkasem highway in the morning. In the north-east province of Yasothon, Thanisorn Chittama placed rice crops in his 1 hectare rice field to form an image of the late King, with wording related to the King's philosophy of sustainable economy.
SOURCE: thaipbsworld.com
Keep in contact with The Thaiger by following our
Facebook page
.
"Eat, Shop, Spend" drive reaches registration target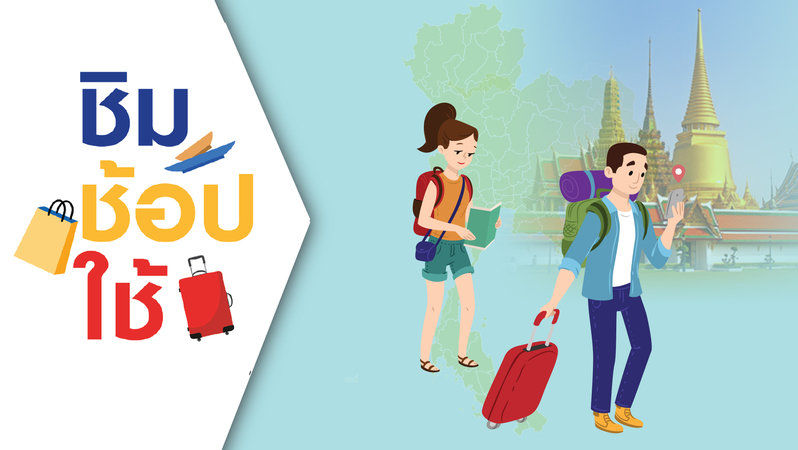 Ten million people signed up for the first Eat, Shop, Spend stimulus campaign since its launch on September 23. The organisers have expressed thanks to all who have participated.
The first phase of the campaign aimed to boost domestic spending by offering 10 million people a 1,000 baht voucher via the G-Wallet mobile application to spend in specific shops, outside their province, before November 30.
The Minister of Finance says the campaign will be extended into Phase 2 but with the criteria and regulations adjusted to attract more people with purchasing power to spend their own money, without the 1,000 baht per person give-away seen in Phase 1. The second phase will take place in November and December.
SOURCES: The Thaiger | The Nation | National News Bureau of Thailand
Keep in contact with The Thaiger by following our
Facebook page
.
Measures outlined to reach 39.8 million tourists' target by end of 2019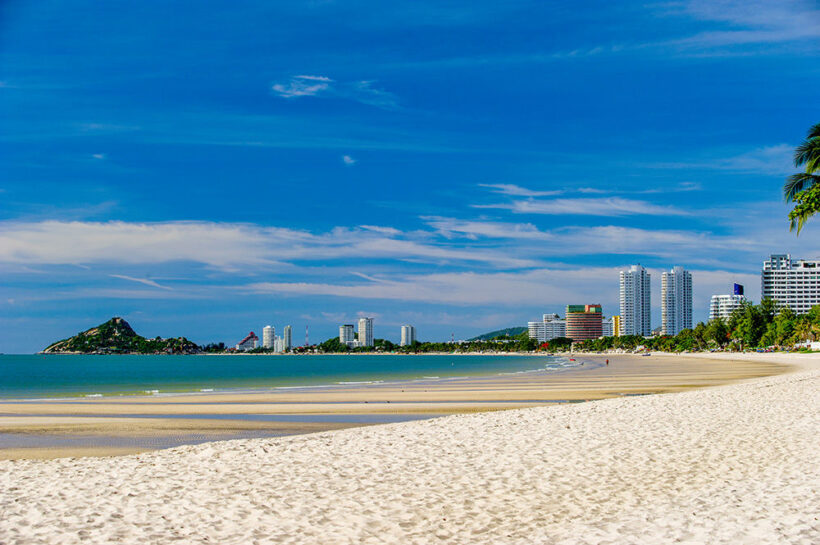 PHOTO: TAT News – Hua Hin Beach
The cabinet of economic ministers has approved 18 measures with the aim of attracting 39.8 million tourists in the coming year.
A government spokesperson says the measures "comprise short, medium and long-term initiatives". They include financial and legal steps to stimulate tourism markets, such as the Amazing Thailand Grand Sale "Passport Privileges" which will offer a 30-70% discount for tourists. Medium and long-term measures include special credits for lodging operators and the organising of world-class events, exhibitions and activities nationwide.
One measure being introduced under the Thailand Tourism project consists of two campaigns: one called ''100 Baht for All Destinations Throughout Thailand'' will be open for registration on November 11-12 and December 11-12. People can register via the Tourism Authority of Thailand's website.
The other campaign, called "Shocking Price on Weekdays," will be offered to those who travel to a Thai destination from Mondays-Thursdays, beginning in November until the end of the year.
SOURCE: National News Bureau of Thailand
Keep in contact with The Thaiger by following our
Facebook page
.