Charter panel brushes aside call for direct election of Cabinet, PM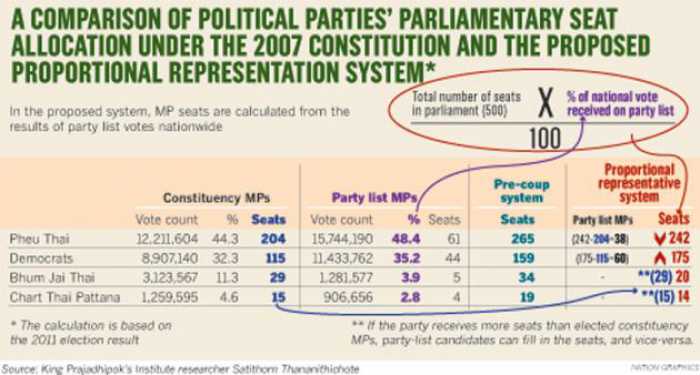 PHUKET MEDIA WATCH
– Thailand news selected by Gazette editors for Phuket's international community
Charter panel brushes aside call for direct election of Cabinet, PM
The Nation / Phuket Gazette
PHUKET: The suggestion for Thais to directly elect both the prime minister and members of Cabinet has been brushed aside by a subcommittee of the Constitution Drafting Committee (CDC) working on the framework of a new charter.
The committee yesterday maintained the previous system authorising the Lower House to elect the head of government was preferable.
"We will use the same old system as in the 2007 constitution to have the House of Representatives elect the prime minister and approve Cabinet members, said Suchit Bunbongkarn, head of the panel on state policy, Parliament and Cabinet.
However, a minority in the subcommittee reserved their right to debate the proposal for direct election of the PM in a general meeting of the CDC, he said.
Directly electing the prime minister and Cabinet would make the government too strong if a monopoly of power was held by ruling politicians, he said.
Israel once adopted a system to directly elect the PM but changed it later, believing it led to too strong a premiership, Suchit said.
He said that directly electing the head of government, as in the presidential system in the US, might not fit Thai political culture.
In regard to elections, Suchit said the subcommittee proposed to reduce the number of MPs in the House of Representatives to 350 from both party list and constituencies. The smaller number of MPs may enable the Lower House to work more efficiently, he said.
The Senate membership would comprise elected and selected senators, he said, and noted a selection committee for the Senate would include representatives of civil society. The Senate would retain its power to impeach office-holders in executive branches as in the previous charter, he said.
"These are proposals. They could be changed later when the CDC makes its final decision," Suchit said.
The CDC yesterday held a meeting with all 10 sub-committees assigned to collect ideas and proposals from members to put in the constitution.
CDC spokesman Khamnoon Sitthisaman said the meeting assigned Kanchanarat Leeviroj, who is now secretary of the CDC, to chair a subcommittee to write the text of the charter. CDC chief Bowornsak Uwanno, who is a law expert and familiar with constitution drafting, would act as an adviser to the writing subcommittee. Other writers included law expert Banjerd Singkaneti.
Kanchanarat said she would collect all elements, ideas and proposals from all subcommittees and members of the CDC to draft the charter. The constitution, she would draft, would be clear and accurate in all details, she said.
The National Reform Council would consider the framework and elements of the constitution next week, Khamnoon said.
On the subject of an amnesty, which was earlier proposed by a CDC member, Prime Minister Prayut Chan-o-cha said any amnesty declaration would not ignite more conflict in the country.
But when asked if it was necessary to have an amnesty for reconciliation, Prayut said the two issues were separate. "No need to link them. If you want reconciliation you can, and we don't need any reason. But the amnesty is about the law and I don't have any suggestions on that matter.
German-style electoral system spurs interest
The Nation / Phuket Gazette
PHUKET: In a suggestion seen as an attempt to prevent "parliamentary dictatorship", a German-style parliamentary and electoral system proposed by a charter drafter has been welcomed as an "interesting" proposal.
Nevertheless, it is difficult for those proposing the idea to deny that such a proposal was not aimed at limiting the power of former prime minister Thaksin Shinawatra.
Constitution Drafting Committee (CDC) member Nakarin Mektrairat this week proposed the implementation of a new parliamentary and electoral system similar to that of Germany, saying it would help solve Thailand's political problems.
Deputy Prime Minister Wissanu Krea-ngam reacted yesterday that it was an interesting proposal – and such a system might be tested in certain areas before a final decision could be made on it.
"The good thing [about the German system] is that all votes would be taken into account," he said. However, he cautioned that such a system may create groups of small political parties – something that is not desirable.
So what is it that makes the German system an attractive option?
After World War II, Germany came up with a way to prevent a dictatorial administration from taking power.
It was to be through a system that combined the best of the first-past-the-post (FPTP) and proportional-representation (PR) electoral systems.
FPTP systems that had been used in the West such as Britain and the United States usually produced clear majorities in a parliament or congress controlled by a few large parties. Their downside, however, was that votes for the losing candidates counted for nothing, as "winner takes all."
On the other hand, the PR system boasts that every single vote from voters is taken into account, as the number of seats allocated to political parties in the parliament are consistent with the proportion each party receives nationwide. Hence the number of votes is better reflected.
However, it was evident that the PR system could produce political fragmentation – many small parties – that resulted in an ineffective and highly unstable government.
The German political system compromised, by letting people adopt both systems. On the ballot, people voted for, first, a candidate for constituency MP and, second, for a party.
The number of parliamentary seats allocated to a party was relative to the percentage of accumulated nationwide votes for that party.
In addition, to curb political fragmentation, the party must receive at least 5 per cent of national votes to be allocated any seats in the parliament.
The Bundestag (German lower house) consists of 299 constituency MPs and an equal number of party-list MPs. Thailand's pre-coup electoral system consisted of 400 constituency MPs and 100 party-list, using the FPTP electoral system.
As evident in the most recent general election in 2011, two large parties dominated Thai politics – Pheu Thai and the Democrats – and the former received a landslide majority.
This led many to view it as a problem, since the governing party could pass any bills it wished, while parliamentary debates had become meaningless, since the governing-party members acted in unity and discipline when it came to voting.
A study by King Prajadhipok's Institute researcher Satithorn Thananithichote suggested the seats' allocation to the first- and second-largest parties in Parliament would have been much closer if the German proportional representation system was used.
However, he cautioned that "it cannot solve all the problems [of so-called parliamentary dictatorship]. If we change the system [into a German-style one], the real deciding factor for voters will be the person whom voters want to be prime minister, who is candidate No 1 on the party list."
He said such emphasis on a party list could result in the winning party getting even more seats in Parliament.
"It is possible that [if] the German system is implemented, the Pheu Thai Party could get as many as 70 per cent of the national vote, hence this wouldn't solve the problem," he told The Nation.
He concluded that although "it could narrow the margin between the biggest and second-biggest party, it could not prevent [a party] winning a landslide".
He said he personally thought the German system was "acceptable" in Thai politics, because it would give more chance to smaller and medium-sized parties.
The deputy rector of Thammasat University, Prinya Thaewanarumitkul, said the German system would better reflect the votes a party received in the election. He said that in the past, the governing party received more parliamentary seats than it should have, while the opposition received fewer seats than it should. The result was a weak opposition and overly strong government.
He said the German system was suitable for a country with deep political conflicts, because the Parliament better reflected more accurately voters' representation and it would encourage more compromise. Therefore, the German system was one of the most interesting options.
He then concluded: "A bigger party like Pheu Thai wouldn't like this system because it would be allocated fewer parliamentary seats, while the smaller parties would get more seats. I think it is the fairest electoral system."
— Phuket Gazette Editors
Want more from the Thaiger family?
📱 Download our app on Android or iOS for instant updates on your mobile
📧 Subscribe to our daily email newsletter
👍 Like/Follow us on Facebook
🔔 Subscribe to or Join our YouTube channel for daily video updates
'Safe zone' in Thailand for refugees fleeing Myanmar violence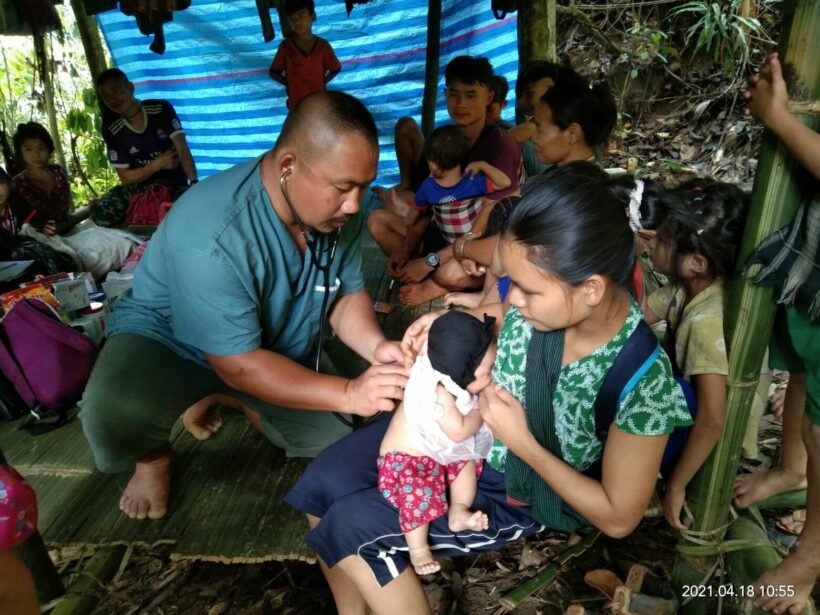 Due to the ongoing violence between the Myanmar military and ethnic troops, the Thai military has set up a "safe zone" for thousands of refugees in Mae Hong Son near the Salween River, the natural border between Thailand and Myanmar.
The prominent armed wing of the Karen National Union has openly supported the anti-coup movement in Myanmar, leading to clashes with the military junta. Recently, the Karen National Liberation Army reported took over a military outpost near the Thai border. Those just across the Salween River in Thailand said they could hear the gunshots and explosions.
Defence Ministry spokesperson Kongcheep Tantravanich says shelter and humanitarian assistance are being provided for around 2,200 people who have fled Myanmar.
Kongcheep says the "safe zone" is under tight security and only those authorised can enter. There are strict health and disease control measures are in place to prevent the spread of Covid-19.
His statement comes after the local civil rights group People of Salween River Basin Network called on the Thai government not to push refugees back, claiming that Thai soldiers had been ordered to tell the refugees to return to their home country due to a potential negative impact with border trade.
They say the Myanmar military has been carrying out airstrikes on Karen army bases and many Karen villagers fear for their safety.
Mae Hong Son governor, Sitthichai Jindaluang, also told a United Nations representative last week that refugees have been given shelter and assistance.
SOURCE: Bangkok Post
Want more from the Thaiger family?
📱 Download our app on Android or iOS for instant updates on your mobile
📧 Subscribe to our daily email newsletter
👍 Like/Follow us on Facebook
🔔 Subscribe to or Join our YouTube channel for daily video updates
Covid UPDATE: 1,630 new cases and 22 deaths, provincial totals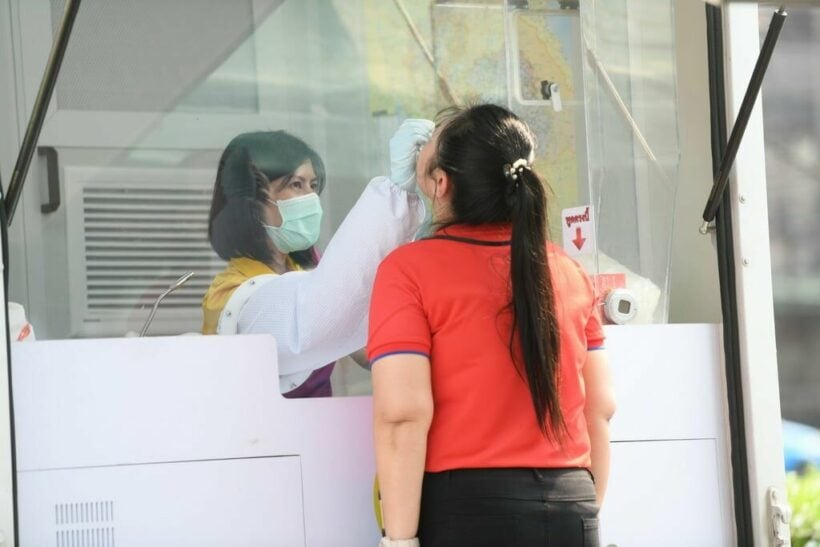 1,630 new Covid-19 cases and 22 coronavirus-related deaths were reported today in the Centre for Covid-19 Situation Administration's daily briefing. There are now 29,376 active Covid-19 cases. Since the start of the pandemic last year, the CCSA has reported 85,005 Covid-19 cases and 421 Covid-related deaths.
Out of the 22 deaths, most of the patients had chronic illnesses. Many contracted the virus from family members or close friends.
Most of the new cases were detected in Bangkok, particularly in districts with crowded communities and markets. While cases in Bangkok continue to be high, CCSA spokesperson Natapanu Nopakun says the number of new cases in most other provinces in Thailand is decreasing.
Health officials are rolling out proactive case finding campaigns in several high-risk communities, testing 9,000 to 10,000 per day, Nopakun says, adding that officials are working to provide the appropriate treatment as quickly as possible.
Those who test positive for Covid-19 and are asymptomatic must stay at an official field hospital for 14 days and then self-isolate at home for another 14 days.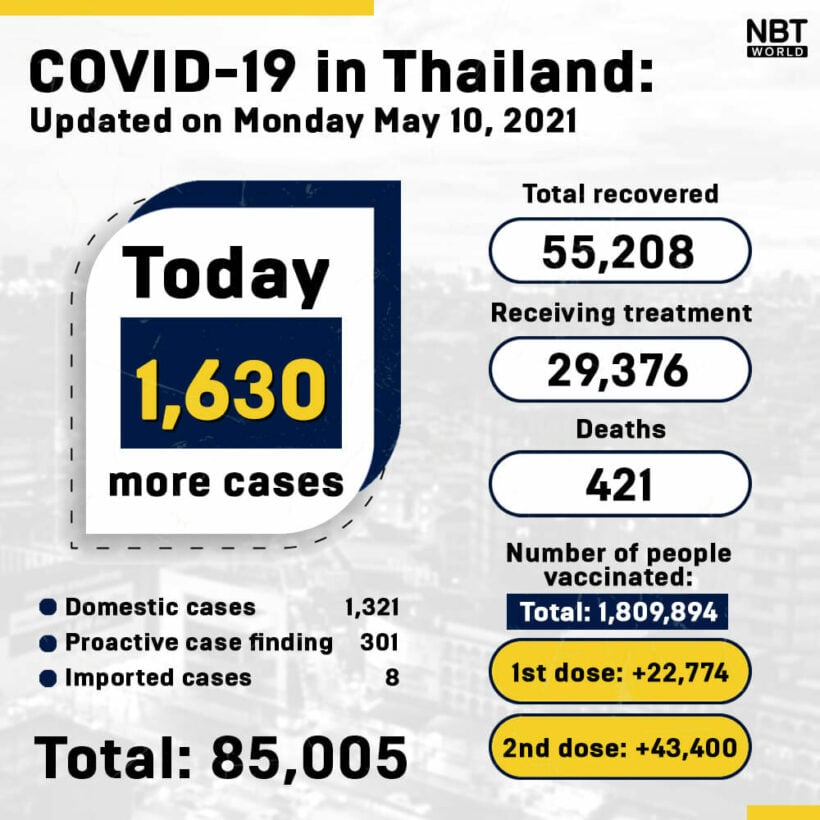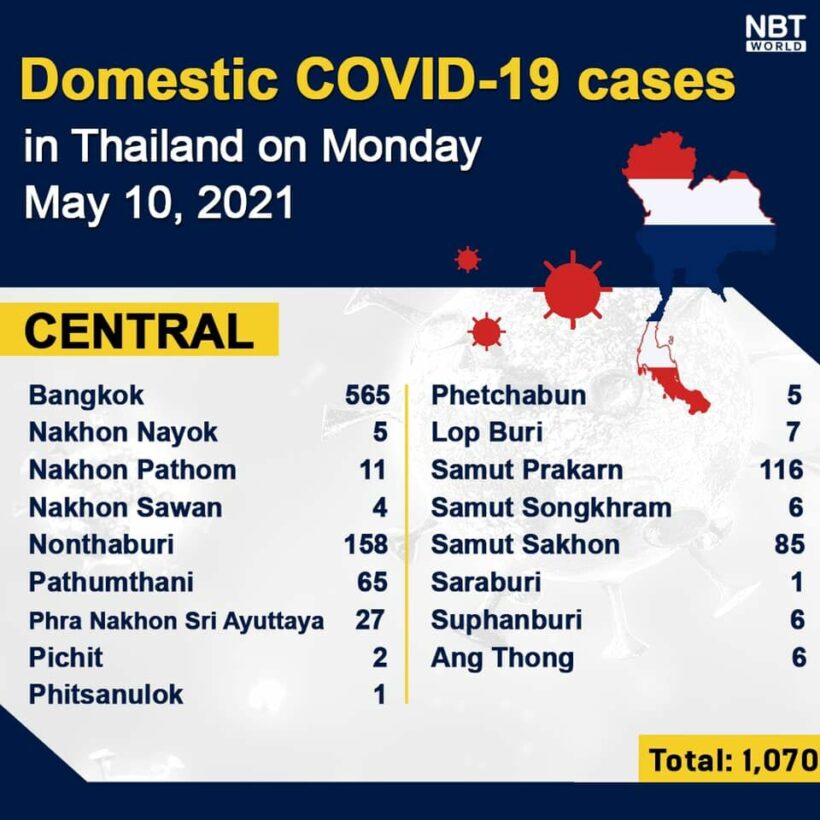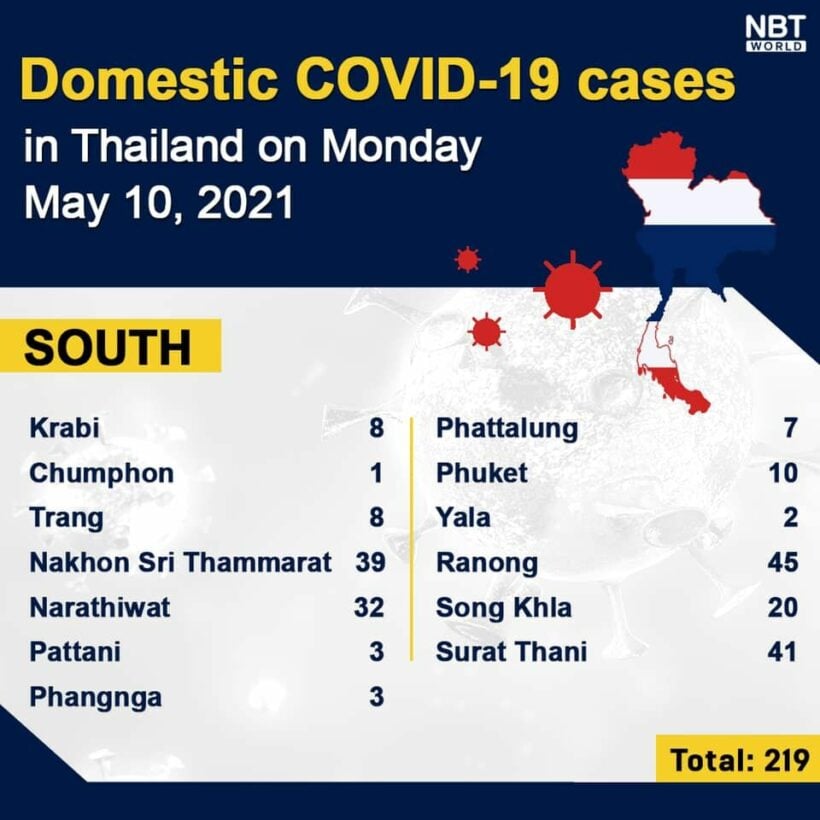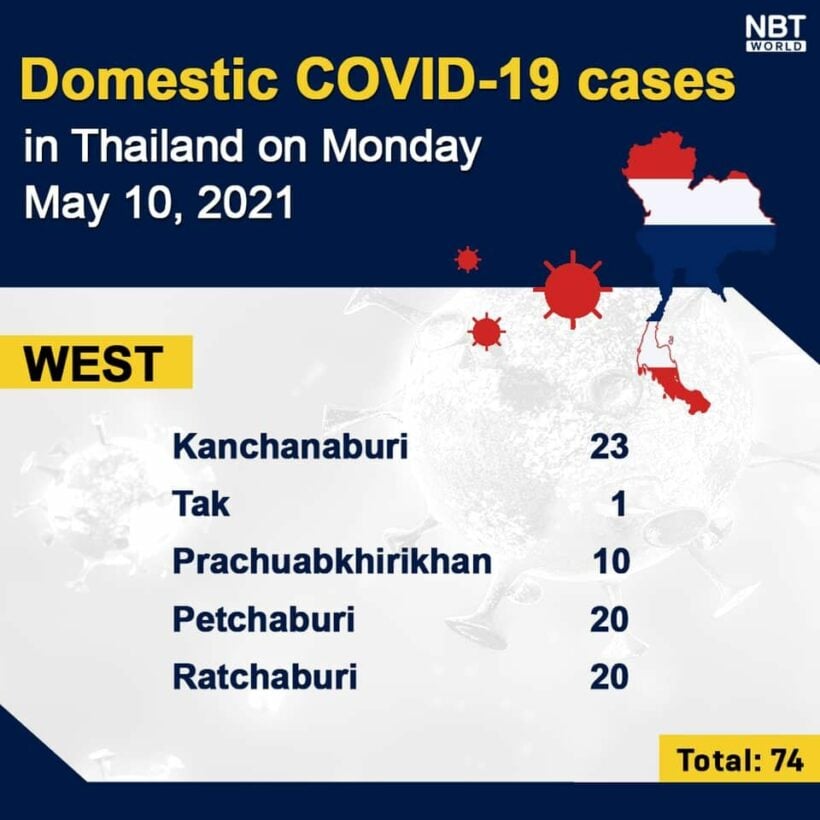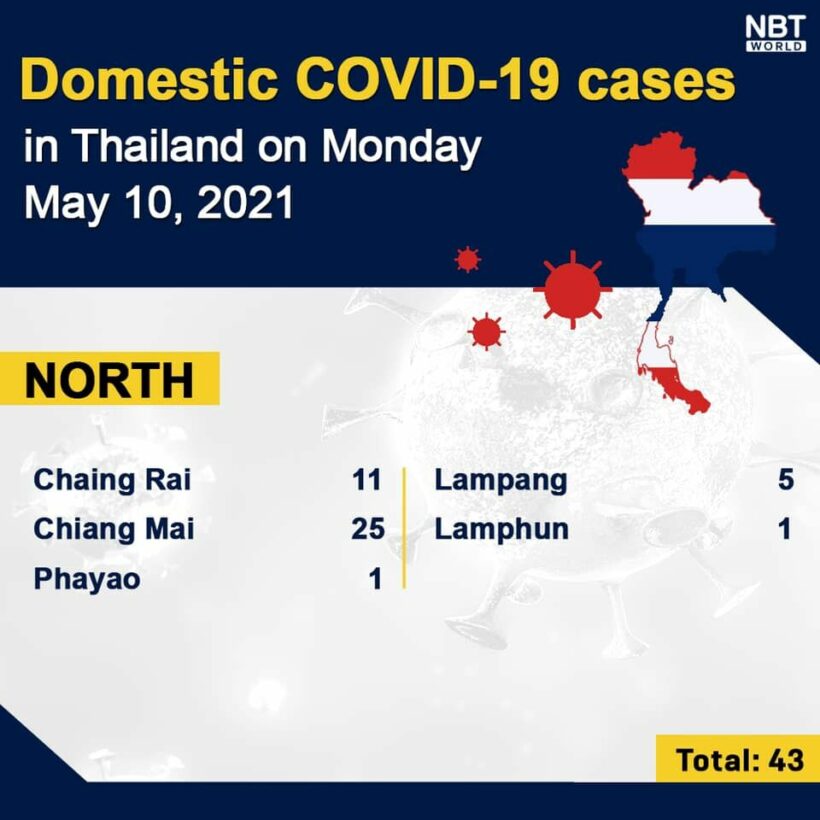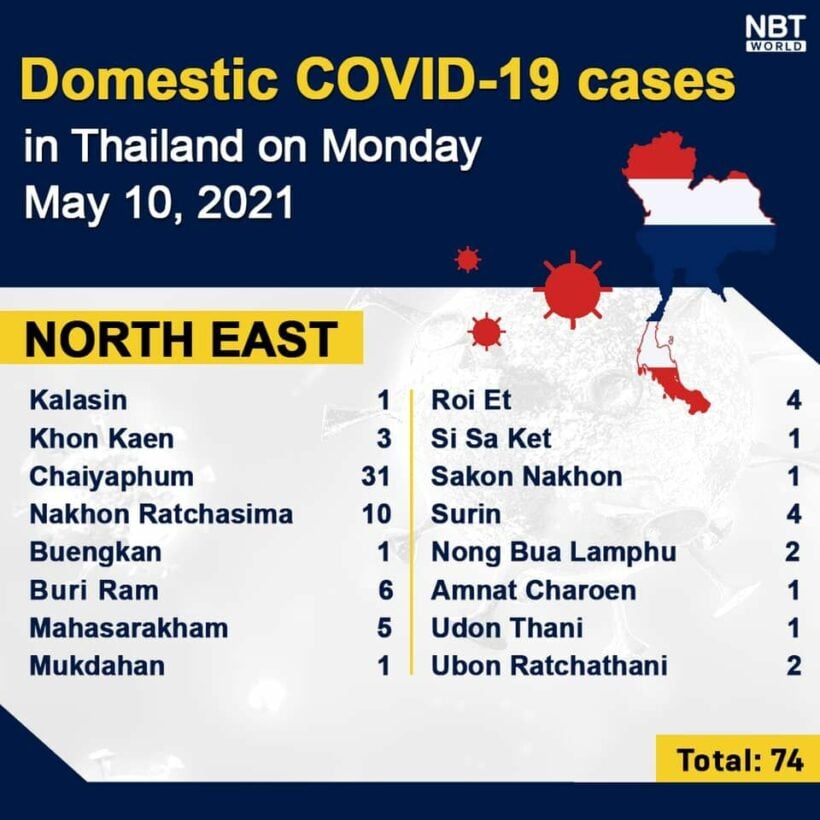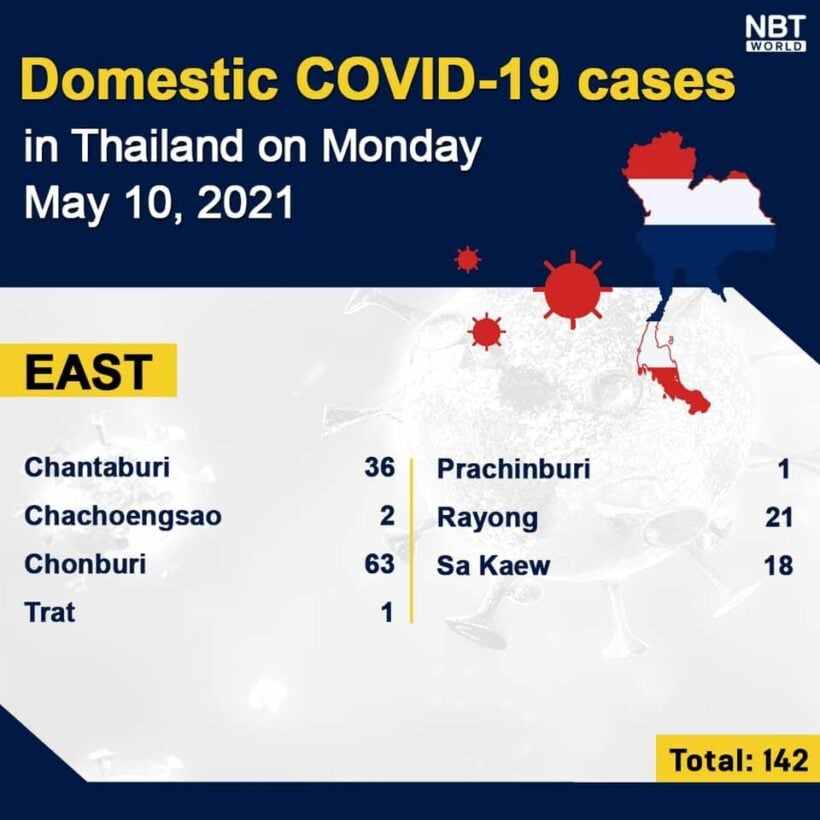 Want more from the Thaiger family?
📱 Download our app on Android or iOS for instant updates on your mobile
📧 Subscribe to our daily email newsletter
👍 Like/Follow us on Facebook
🔔 Subscribe to or Join our YouTube channel for daily video updates
Thailand donates cash, equipment to Laos to help combat Covid-19 outbreak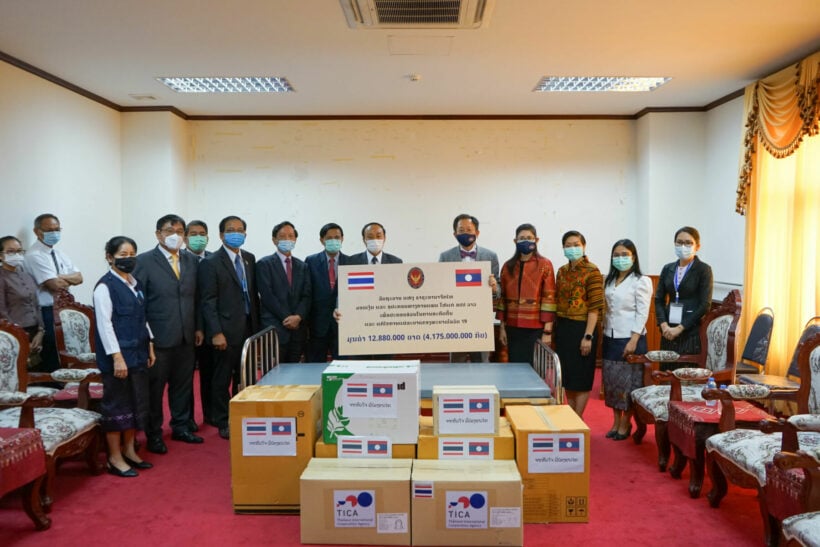 With Laos, just north of Thailand, under lockdown measures to control a spike of Covid-19 infections, the Royal Thai Embassy to Laos helping the country combat the outbreak and has donated cash and materials valued altogether at more than 16 million baht.
While cases have remained low in Laos since the start of the pandemic last year with active cases typically under 10, there was a spike in cases in mid-April and active cases are now at 1,302. The country reported its first coronavirus-related death yesterday.
Donations from Thailand help supply mobile biosafety labs to conduct swab Covid-19 testing and beds for Covid-19 patients as well as protective equipment such including 50,000 medical masks and more than 2,000 Personal Protective Equipment, or PPE, outfits.
An order of supplies valued at 8.5 million baht is set to be delivered by the end of the month. That order will have 2,000 more PPE outfits, Covid-19 test equipment, DNA/RNA extraction kits, and 2,500 test kits. Other equipment provided by Thailand include a defibrillator, patient monitoring machine, infrared thermometers, oxygen regulators, and pulse oximeters.
SOURCE: Nation Thailand
Want more from the Thaiger family?
📱 Download our app on Android or iOS for instant updates on your mobile
📧 Subscribe to our daily email newsletter
👍 Like/Follow us on Facebook
🔔 Subscribe to or Join our YouTube channel for daily video updates