BioThai Foundation says companies growing hemp commercially will create monopoly: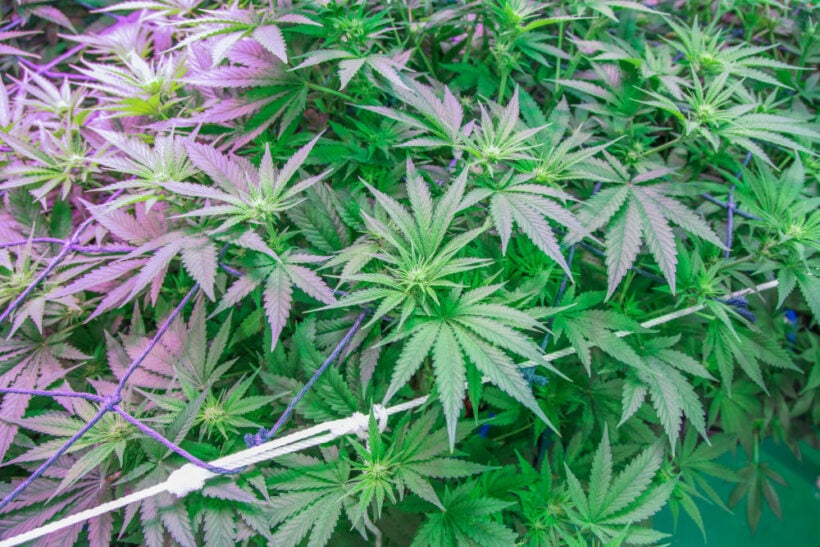 "…as of now, only official agencies are allowed to grow hemp in the tribe-development zones in Chiang Mai, Chiang Rai, Nan, Tak, Mae Hong Son and Phetchabun provinces."
The Thai government's plan to let privately-owned companies grow hemp commercially is progressing as part of a three year trial. But, BioThai Foundation says that giving specific companies the right to plant hemp was unfair, adding that farmers should be allowed to grow this cash crop as well.
Secretary-general of the Office of the Narcotics Control Board, Niyom Termsrisuk, says that the progress of the hemp-plantation initiative in six northern provinces had shown no problems, so far.
He added that hemp is good for producing omega-acid rich oil, while hemp fibre can be used for making textiles.
"Since hemp is still part of the Category 5 narcotics list, because it contains a high volume of cannabidiol [CBD], we cannot let farmers grow hemp as yet. However, once the three year trial is completed by the end of next year, we will reconsider allowing private firms to grow hemp as a cash crop," Niyom said.
He sys that as of now, only official agencies are allowed to grow hemp in the tribe-development zones in Chiang Mai, Chiang Rai, Nan, Tak, Mae Hong Son and Phetchabun provinces.
However, the plan to allow only private firms to grow hemp was opposed by Biothai Foundation director Witoon Lianchamroon, who points out that this selective legalisation could open the way for unjust monopoly.
"Though I'm happy that the government is finally allowing the commercial farming of hemp, only allowing private firms to benefit from this legalisation is unacceptable. Ordinary farmers should also be allowed to grow hemp as a cash crop," Witoon said.
In a related development, Dr Surachoke Tangwiwat, deputy secretary-general of the Food and Drug Administration (FDA), said his agency has approved 175 medical staff to be added to the list of doctors and pharmacists who have been given the right to prescribe marijuana-based medicines.
Surachoke added that 172 traditional Thai medicine practitioners have also successfully registered as persons who can prescribe cannabinoid medication and that these names will be published on FDA's website by next Tuesday.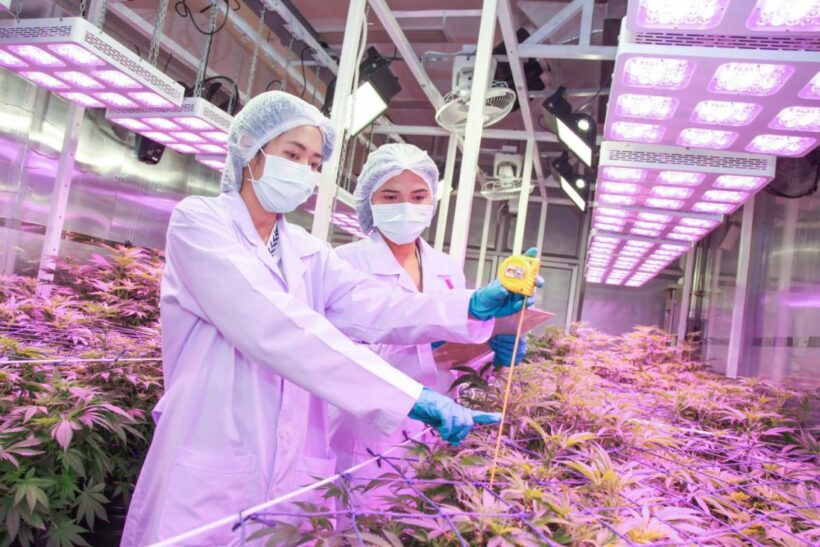 GPO specialists inspect a cannabis plant in its closed-system farm.
Keep in contact with The Thaiger by following our Facebook page.
Never miss out on future posts by following The Thaiger.
More than a third of Thai tourism-related businesses closed down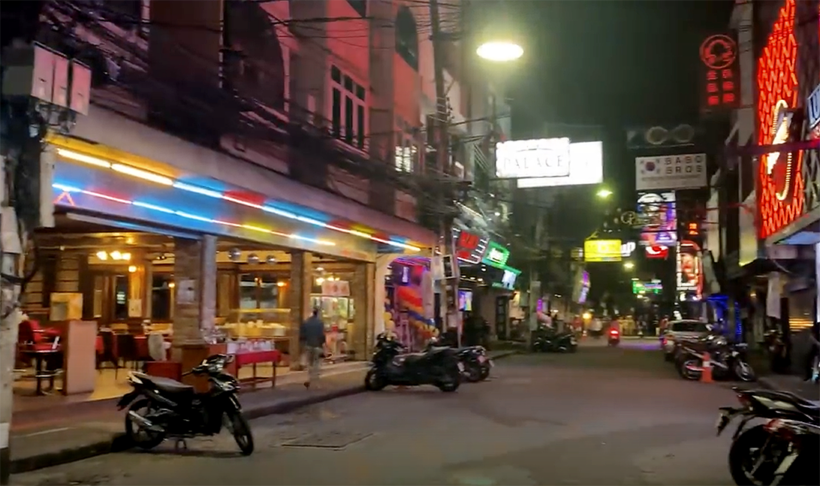 A Tourism Authority of Thailand survey, conducted between January 10 – 12, indicates that more than a third of the country's tourism-related businesses has already shut up shop and gone out of business. An enormous majority were begging for TAT and government assistance fearing that they are unable to hand on much longer.
1,884 tourism businesses in Thailand were surveyed about their situations and how they were coping with the long-term closure of the Thai borders and the local restrictions on travel.
The businesses were in the areas of accommodation, travel firms, restaurants, car and bike rentals and public transport businesses.
34.7% said they had already shut down or gone out of business.
That the TAT admit that more than a third of their front-line organisations have gone to the wall already is a big turn-around from the perennially optimistic tone and often cringe-worthy predictions. The TAT and the Thai Minister of Tourism and ports are now staring down the barrel of an industry, not only diminished, but changed forever after decades of stunning growth.
At the start of the week the Tourism and Sports Minister claimed that 10 million tourists would start arriving on Thailand's shores from the middle of this year for the rest of 2021. Just 3 months ago he also predicted that domestic tourists would undertake some 10 million trips a month during the forthcoming high season (December to February).
With only hope to back up his speculative predictions, the Minister was hopeful the stimulus measures approved by Cabinet will boost tourism numbers and help off-set some of the economic devastation caused by the closure of Thailand's international borders.
This week's prediction was that tourists, foreign and local, would be spending 1.2 Trillion baht on the battered tourist industry during 2021. He failed to provide details about where these tourists would come from or where they would visit during their stays – stays that still have to begin with a 14 day mandatory quarantine.
The only good news is a further 65% of businesses that continue to struggle on, waiting to see how 2021 unfolds and the effect of the roll out of Covid-19 vaccines, that will allow countries to open borders and a greater level of travel freedoms once again.
The break out of a cluster of infections in the Samut Sakhon province, just south west of Bangkok, and now spread to the majority of other Thai provinces, on December 20, forced the government to restrict inter provincial travel. The not-quite-a-lockdown that followed severely dampened the travel plans of locals and foreigners inside Thailand over the traditional December/January holiday season. This week the Bangkok Metropolitan Authority loosened some of the earlier restrictions and allowed some formerly closed businesses to re-open.
Keep in contact with The Thaiger by following our Facebook page.
Never miss out on future posts by following The Thaiger.
Government is to allow people to use "legal" parts of cannabis in business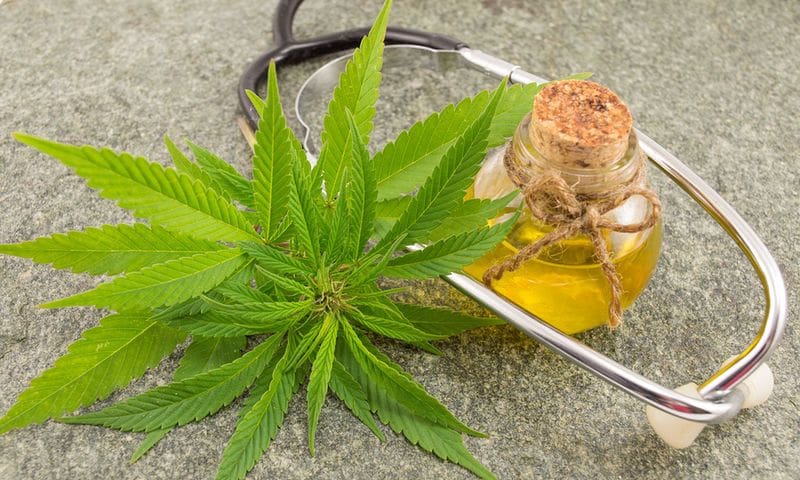 With intentions to promote cannabis as the country's potential new cash crop, the government is preparing guideline to allow people to produce, sell or own cannabis and hemp. The permitted businesses, including textile, pharmaceutical, and cosmetics will be able to register to receive FDA permissions from January 29.
According to the FDA secretary-general, leaves, stalks, stems, roots, flowers, and seeds are not in a list of legal parts as they have high drug content (is there anything left?). Individuals are still not allowed to grow both cannabis and hemp without authorisation. Import and export of hemp must seek permission from the FDA Office as well.
Interested applicants in Bangkok can register at the FDA Office, while those in upcountry can contact the provincial public health offices. Courses and training about how to start a business using marijuana plants will be provided under the collaboration of the Education Ministry and Public Health Ministry.
However, a traditional medicine expert with Chaopraya Abhaiphubejhr Hospital, suggests that 6 groups of people should avoid food and drink with marijuana, including those with liver and kidney problems, heart disease patients, people aged below 25, pregnant women, breastfeeding mothers, and those taking stimulant medications.
SOURCE: Bangkok Post
Keep in contact with The Thaiger by following our Facebook page.
Never miss out on future posts by following The Thaiger.
Myanmar cancels Thai investment in the Dawei Special Economic Zone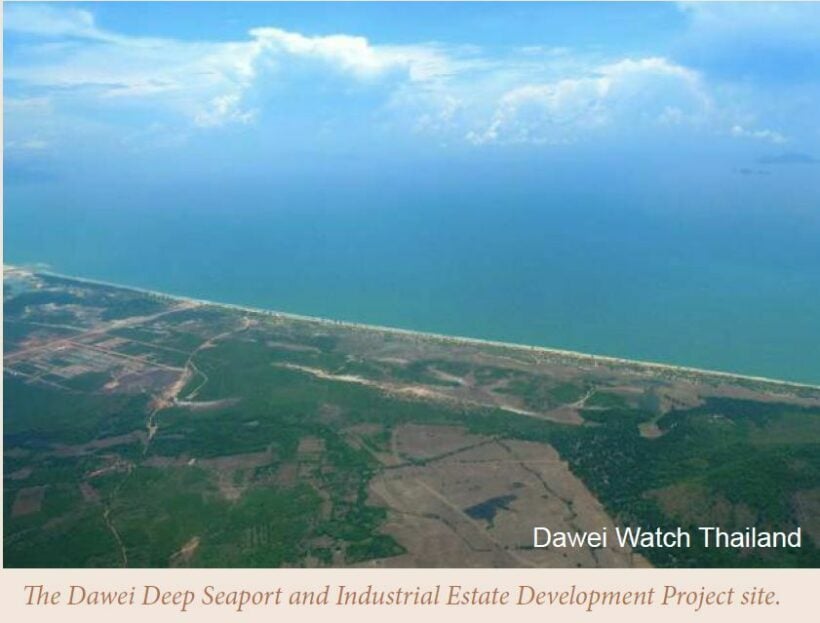 The Dawei Special Economic Zone Management Committee has announced the cancellation on the deep seaport project contract with Italian-Thai Development (ITD), one of Thailand's leading industrial firms, by saying that they "lost confidence" in the company after long, controversial issues.
The Dawei Special Economic Zone Management Committee said that the Thai company has caused them "repeated delays, continuing breaches of financial obligations under the contracts and the concessionaires' failure to confirm their financial capacity to proceed with development".
They say they will look for new development partners to continue the projects. Currently, there are still no comments from ITD.
The Dawei Special Economic Zone is Myanmar's initiative to encourage international investments into the country, but the project has been delayed because of funding problems and local opposition.
SOURCE: Thai PBS World
Keep in contact with The Thaiger by following our Facebook page.
Never miss out on future posts by following The Thaiger.