Thailand cuts rubber exports in a four month moratorium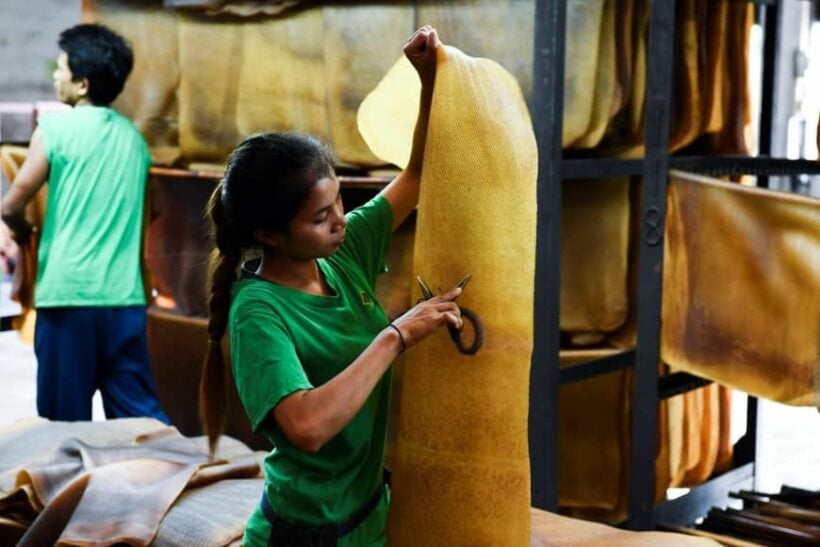 Thailand is cutting rubber exports by 126,000 tonnes next week for a four month moratorium. This is a delay in implementing the supply cut agreement with two other regional producers, according to the Rubber Authority of Thailand.
Originally it was agreed that Thailand, Malaysia and Indonesia would cut exports back on April 1, a date agreed by the International Tripartite Rubber Council. Those three countries account for about 70% of the globe's natural rubber production and made the decision to cutback exports by a total of 240,000 metric tonnes to prop-off the dwindling prices.
Reuters reports that the world's biggest rubber exporter, Thailand, delayed the measure because of the March 24 election, and will now cut exports between May 20 and Sept 19.
"Thailand will proceed as agreed by the three countries, and will assess results every month," according to the acting governor of the authority, Yium Tavarolit.
"If prices don't move, then we have to review the measure." he told Reuters.
Besides curbing exports, the ITRC is aiming to significantly increase domestic demand and use of rubber in the three countries through developments like rubberised roads.
Rubberised asphalt concrete (RAC), also known as asphalt rubber or just rubberised asphalt, is noise reducing pavement material that consists of regular asphalt concrete mixed with crumb rubber made from recycled tires. … Since then it has garnered interest for its ability to reduce road noise – Wikipedia


Do you need help with your business? Are you searching for a new job? Or an employer looking to hire? Try JobCute today.

Read more headlines, reports & breaking news in Thailand. Or catch up on your Thailand news.

Thailand Post's no-go list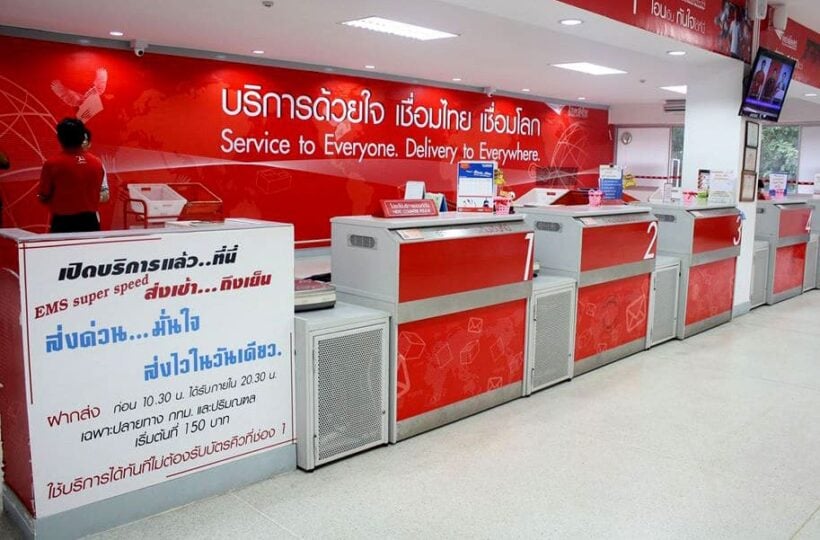 Twenty years ago postal services were thought to he going out of fashion as email and social media began to replace people sending letters in the post. But that's all changed now as online retail services are making the world's postal services busier than ever. Including Thailand Post.
If you're wishing to avoid problems with Thailand Post and would like to know what you should't be putting in the mail, this story is for you. At the top of Thailand Post's warnings, senders are advised not to lend their ID cards (or passports) to strangers to mail their packages.
Thailand Post have issued the guidelines after police found that drug traffickers are increasingly resorting to postal services to send narcotics to their customers, after several major drug shipments, being transported in vehicles, were intercepted by police.
The managing director of state-run Thailand Post, Samorn Therdthampiboon, says the company's post offices have intensified the screening of parcels to prevent unscrupulous senders from mailing prohibited items.
Senders are required to show their ID cards (or passports), and CCTV systems have been installed in all post offices. There are also X-ray scanners to look for explosives and flammable materials as part of the increased security measures.
There are seven types of items prohibited from being sent by mail…
Live animals
Narcotics (illegal drugs)
Pornographic material
Explosives or flammable substances
Unsheathed knives or other sharp objects
Banknotes
Fake products which infringe intellectual property rights
(We would add Durian but that's still legal!)
SOURCE: Thai PBS
Unregistered hotels and lodgings told to get their paperwork in order, or close down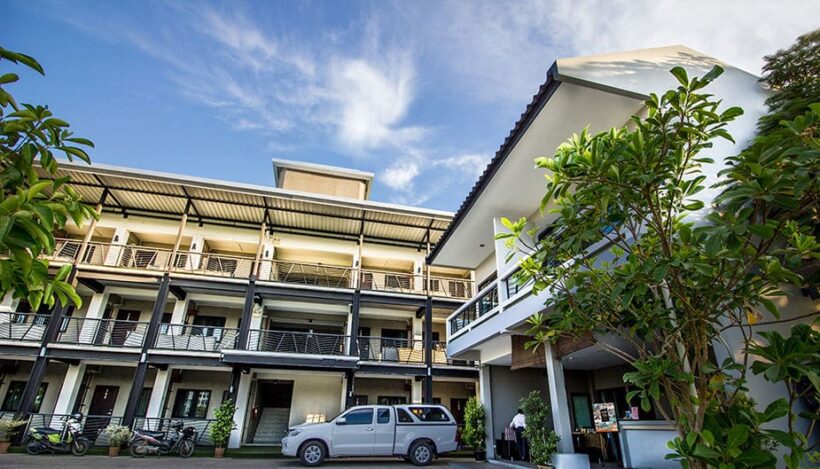 At least 5,000 of the country's estimated 23,000 unregistered small hotels are expected to get their paperwork in order. The rush to action follows the announcement by the current government to register and comply with the Hotel Act, or be closed down.
Most of Thailand's busy tourist spots are rampant with small and illegal lodgings for tourists. Whilst the growth of registered hotels has rushed to keep pace with the rising tourist numbers, so too has been the rise of unlicensed properties in Thailand's hot tourist spots.
The order was made through the controversial Article 44 powers which doesn't provide for debate or parliamentary endorsement. When announced last week the Thai PM said the order was aimed at bringing illegal hotels and accommodation service providers under better control and boost safety and reliability for guests.
The order will require smaller, unregistered accommodations to comply with the same regulations as properly registered hotels – building regulations, room sizes, the amount of fire extinguishers required, fire escapes, standards of accommodation, accounting standards, etc. The government says there will be a period given – up to 90 days – for properties to operate whilst they get their compliance and standards up to date.
Authorities are also reportedly planning amendments of the Hotel Act to bring room-sharing platforms like Airbnb under a legislative framework. Currently the act allows accommodation offerings with less than four rooms to operate without a hotel licence.
A law-firm has, in English, gone through the steps needed for unregistered accommodation to comply with the Hotel Act….
How to obtain a hotel license in due course
A hotel is defined under the Hotel Act 2004 as any business providing paid accommodation for less than a month, irrespectively of the number or capacity of the rooms. Even the smallest villa and a one-bedroom condominium unit can qualify as a hotel under the law. However, the Hotel Act legitimises ministerial regulations to regulate this otherwise.
To successfully apply for a hotel business application, in general, these seven steps are required:
Step 1: Is the business exempted under the 4-20 privilege? An application is only needed if (i) the business qualifies as a hotel and (ii) such hotel is not license-free. Under the Ministerial Regulation 2008, a hotel license is not required if the business
has not more than four rooms on all floors in all buildings,
has a total service capacity of no more than twenty guests,
qualifies as a small business which provides an additional source of income for the owner, and
reports its daily rental business to the government (hotel registrar).
If the business is in-line with these requirements, it is unclear whether it does not qualify as a hotel ("no hotel") or whether it is a license-free hotel business ("type-zero hotel"). The latest court decisions seem to favor the latter interpretation.
Type 0: hotels which are exempted from certain requirements including the need to obtain a hotel business license,
Type 1: hotels providing accommodation only, the number of rooms does not exceed fifty, the size of each room is not less than eight square meters,
Type 2: hotels providing accommodation and catering or restaurant services, the size of each room is not less than eight square meters,
Type 3: hotels giving accommodation, catering or restaurant services, the size of each room is not less than 14 square meters, and which has either conference rooms or entertainment venues which under the Place of Service Act could be a place for dancing, bars, and nightclubs or spa,
Type 4: hotels providing accommodation, catering or restaurant services, conference rooms, and entertainment venues, the size of each room is not less than 14 square meters.
For Type 3 and 4 hotels, no entertainment venues will be allowed unless these hotels have more than 80 rooms, are located in entertainment areas, or serve food, alcohol or entertainment only, and have opening hours after midnight.
You can read a full explanation about compliance with the Thai Hotel Act HERE.
Thailand's exports plunge 5.8% in May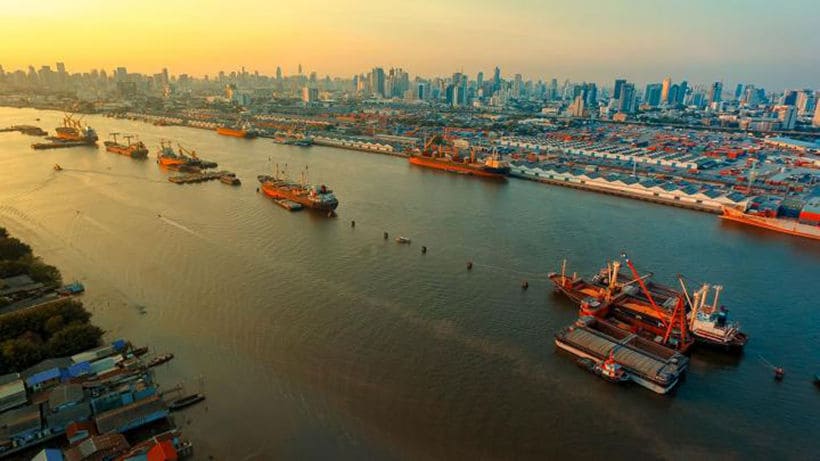 Thai exports have declined 5.8% for the month of May 2019. The value of May's exports is 648 billion baht.
The Commerce Ministry says in their report today that the contraction is mostly influenced by global factors including ongoing trade tensions between US and China and tighter global financial conditions, and specific factors of each country and region, political uncertainty in the EU and the unresolved Brexit in the UK.
"However, the effects on Thai exports are relatively less than those on other Asian countries" say the Commerce Ministry.
Thai exports still performed sturdily in main markets namely US and India and expanded in rising markets such as Canada, Russia and CIS (the post Soviet states).