Bangkok Airways to resume 2 domestic flights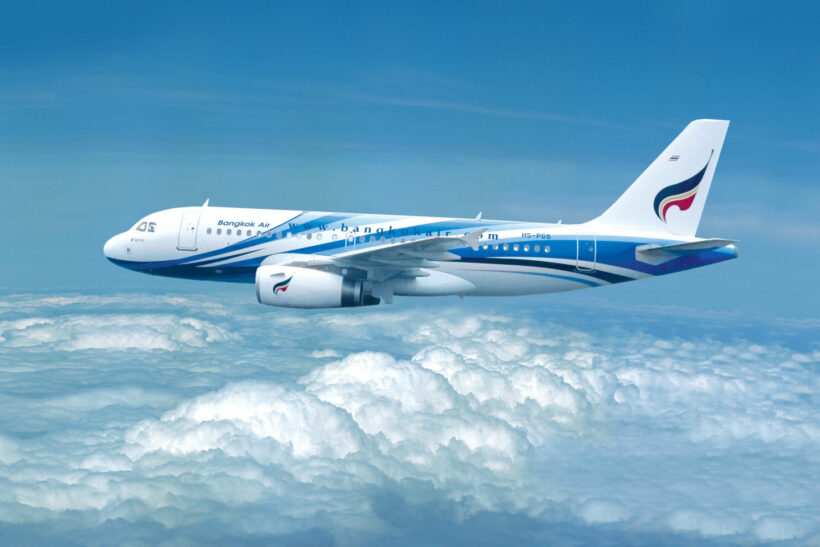 Bangkok Airways will resume Bangkok-Trat and Bangkok-Sukothai roundtrip flights on Monday after being suspended for 3 weeks due to Covid-19. Some flights will remain suspended until March 27.
Starting on Monday, Bangkok Airways will offer roundtrip flights for 7 destinations:
Bangkok – Samui
Bangkok – Phuket
Bangkok – Krabi
Bangkok – Lampang
Bangkok – Chiang Mai
Bangkok – Trat route
Bangkok – Sukhothai
Flights from Phuket to Hat Yai, U-Tapao and Samui flights will remain suspended until March 27.
Operating hours at some airports are changed due to the Covid-19 restrictions…
Samui Airport: 9am to 7:30pm
Sukhothai Airport: 6am to 8pm
Trat Airport: 8am to 5pm
The ticketing office on Vibhavadi Rangsit Road (Headquarters) remains temporarily closed until February 28.
The Bangkok Airways passenger lounges and service kiosks are all available airports.
Passengers can still reach Bangkok Airways via its Call Centre 1771 and +662 270 6699 from 8.00 am to 8.00 pm. Email: Reservation@bangkokair.com, and PG Live Chat at https://bit.ly/PGLiveChatEN.
SOURCE: TAT
Keep in contact with The Thaiger by following our Facebook page.
Never miss out on future posts by following The Thaiger.
79 new cases today-COVID-19 Update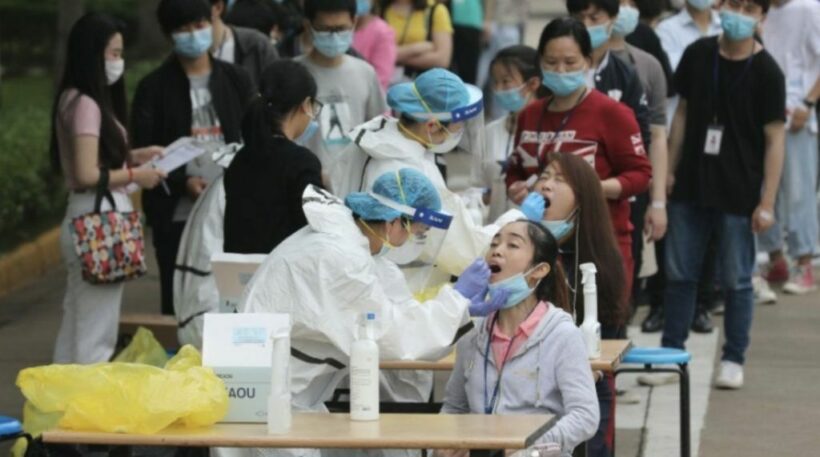 Today, the Thai government is reporting 79 new cases of Covid-19, with 65 locally-transmitted, and 14 imported, raising the total to 26,241 since the pandemic began. 1 new death has been reported, raising the total amount of deaths to 85. The new infections, which are now in the double-digits, shows Thailand's Covid situation as improving according to the assistant spokeswoman for the Centre for Covid-19 Situation Administration, Panprapa Yongtrakul.
"The two-digit level of new cases found at hospitals and communities shows that the local Covid-19 situation is under control."
The CCSA reports that 43 of the 65 local infections were found in communities with 22 of the 65 found in hospitals across 4 provinces.
Samut Sakhon province, the source of the second wave of Covid in the Kingdom, reported 77% of the new cases. Of the 50 cases found in the province, 38 were found in communities and 12 were found at hospitals.
Pathum Thani reported 8 new cases, with 3 being found at hospitals, and 5 in the community. Bangkok reported 6 new cases at hospitals and Chon Buri reported 1 infection found at a hospital. 12 of the 14 imported infections were quarantined arrivals from Russia, The United Arab Emirates, The United States, Slovenia, South Africa, Germany, Libya and Italy.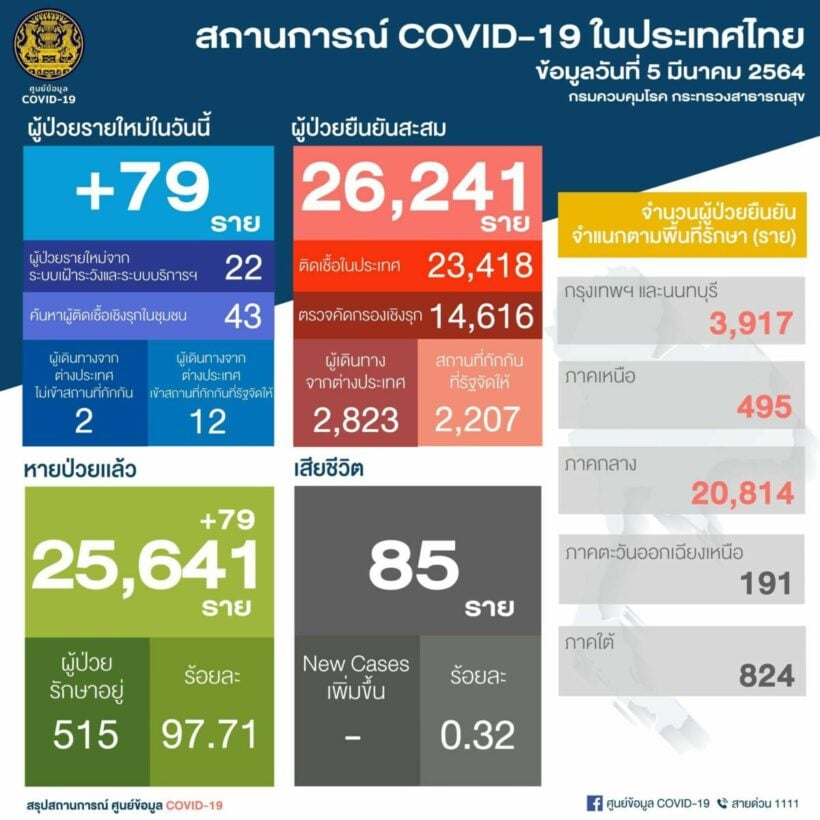 The other 2 imported cases were that of Thai women, who ellegedly returned from Myanmar illegally through a natural border crossing in Tak province, despite the government closing off natural border crossings after the February coup by the military in Myanmar.
Covid-19 cases rose worldwide by 446,747 over the past 24 hours to 116.21 million. The worldwide death toll rose by 9,955 to 2.58 million. The US still has the most cases at 29.53 million, rising by 68,321 over the past 24 hours, and the most deaths at 533,636, rising by 1,993 over the last 24 hours.
In light of the recent downturn in reported cases, Samut Sakhon has recently reopened 22 of its wet markets. However, the seafood market where the second wave of the Covid outbreak began, is not one of them, and it is not yet known when that might reopen.
SOURCE: Bangkok Post
Keep in contact with The Thaiger by following our Facebook page.
Never miss out on future posts by following The Thaiger.
Pornhub and other sites to remain blocked as they conflict with good morals for upstanding citizens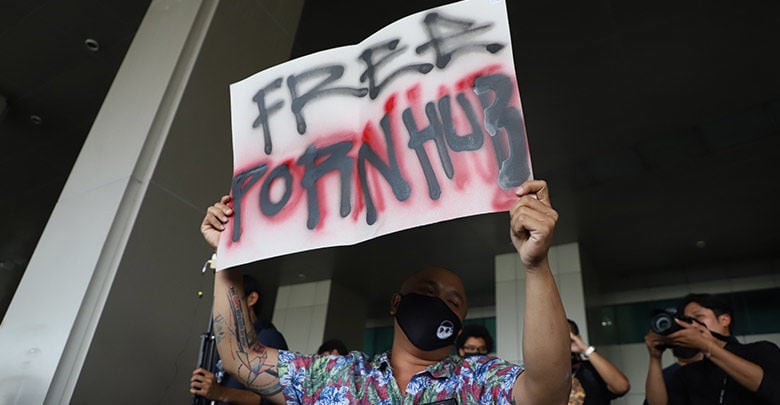 Pornhub and other adult websites are remaining blocked in Thailand as they "conflict with good morals for upstanding citizens." The Thai Government says the websites encourage poor moral standpoints and can affect youth in a negative manner.
Itthipol Khunplume, Acting Minister of Digital Economy and Society and current Minister of Culture said the decision that was made by the previous office holder, Buddhipongse Punnakanta, will be upheld. The decision also includes keeping other popular adult websites blocked as the Thai Government has labelled them to be "obscene." But the move to ban adult content has brought protests with those disagreeing saying such sites are freedom of expression.
Buddhipongse says pornography violates children's and women's rights and has confirmed that pornography is illegal in Thailand. He also says the websites allow users of any age to access them.
"I believe that people who have children will understand the ministry's move because the site contains lots of inappropriate video clips."
The minister did not give any more details about how it violates human rights, but back in March, activists started a petition to shutdown Pornhub, saying the website facilitates human trafficking. An anti-trafficking activist says the website makes it easy for sex traffickers to upload videos on the site.
Pornhub shot back, saying the claims are false and the company has a "steadfast commitment to eradicating and fighting any and all illegal content on the internet, including non-consensual content and child sexual abuse material."
Although pornography is illegal in Thailand, Pornhub was online for a decade, according to Nation Thailand. Some say that the recent ban has to do with a video of a certain "someone" shared on Pornhub.
Activists also point towards sex being a natural act that should not be censored. Furthermore, they say, online gambling has been illegal for years, but is still accessible on the internet.
SOURCE: The Pattaya News
Keep in contact with The Thaiger by following our Facebook page.
Never miss out on future posts by following The Thaiger.
Thai Health Minister to chair panel on travel bubbles, vaccine passports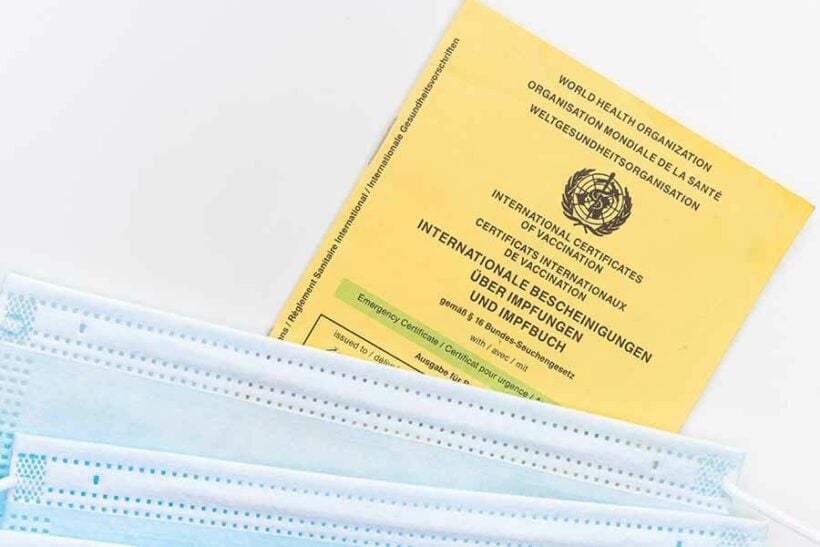 Thailand's Public Health Minister, Anutin Charnvirakul, will chair a meeting on Monday, in which a vaccine passport scheme and potential travel bubbles will be discussed. Anutin says those who've been inoculated against Covid-19 will be issued with a book to confirm their vaccination. It's hoped this will make international travel easier, as well as boosting the public's confidence and helping life return to some kind of normality.
"The Public Health Ministry is making preparations to bring life back to normal, restore businesses and revive the Thai economy."
A number of groups and industry representatives have added their voices to growing calls for a vaccine passport policy. The Joint Standing Committee on Commerce, Industry and Banking is urging the government to implement the scheme without further delay, while also calling for private companies in Thailand to be allowed purchase and distribute vaccines.
The Tourism Authority of Thailand is also pushing for a vaccine passport policy, while the Tourism Ministry has urged the Health Ministry to approve one. Meanwhile the PM, Prayut Chan-o-cha has asked the Foreign Ministry to carry out a study on vaccine passports, adding that the jury is still out as to their effectiveness. They also have their critics, primarily among rights' groups and doctors, who argue that there is not yet enough evidence that vaccination prevents transmission.
At Monday's meeting of the National Communicable Diseases Committee, the Anutin-led panel will also discuss the idea of travel bubbles. Thailand has been considering entering into reciprocal travel arrangements with countries with a high take-up of Covid-19 vaccines.
Meanwhile, Anutin says the public must continue with the practice of mask-wearing, noting that the number of Thais doing so has recently slipped. He says that recent data shows the number of people wearing masks has dropped below 80%, compared to 90% last month.
SOURCE: Nation Thailand
Keep in contact with The Thaiger by following our Facebook page.
Never miss out on future posts by following The Thaiger.