Army to battle pad kaphrao; Abhist warns PM over amendment; Big three to reduce prices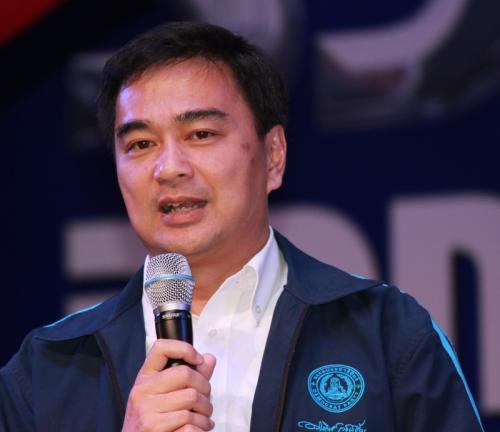 PHUKET MEDIA WATCH
– Thailand news compiled by Gazette editors for Phuket's international community
Thai Army ready: We shall fight them in the kitchens
Phuket Gazette
PHUKET: The Royal Thai Army has declared war on pad kaphrao. A sign banning the spicy stir-fried basil dish has appeared in the canteen at the Office of the Army Secretary in Bangkok. Evidently senior officers disliked the odor created by all that garlic and chilli commingling with basil.
Complaints had been filed against the canteen about the smell, so staff tried to fix ventilation hoods over the food stalls that were making the pad kaphrao. It didn't help – the odor was still wafting into officers' quarters. The only answer was to reassign the dish to an inactive post. "If you want pad kaphrao you can go have it somewhere else," Army Chief General Prayuth Chan-ocha said.
On the social media, there was speculation that kaphrao is now categorized as a chemical weapon, and laments over the Thai Army being so weak that it surrenders to foul odors. The military has its sympathizers, though – mostly people who can't stand the smell of durian. "You must understand that, in the canteen, so many people would be ordering pad kaphrao that the smell would be overpowering," a Pantip.com poster named Mander pointed out.
PM advised to hold off on bill
Phuket Gazette
PHUKET: Democrat Party leader Abhisit Vejjajiva yesterday called on the government to delay the charter amendment bill as it was pending outcome of a judicial review.
"Prime Minister Yingluck Shinawatra should wait instead of risking the consequences by submitting the bill for royal endorsement," he said.
Mr Abhisit explained that Yingluck had 20 days to review the matter after Parliament votes for the final passage of the bill today.
He warned that if Ms Yingluck decides to seek HM King Bhumibol Adulyadej's approval, she might end up having to take responsibility if the Constitutional Court ruling determines that the bill was unconstitutional.
He said he expected the high court to issue a ruling within 20 days, adding that if the judicial review takes longer, then the court might issue instructions on how the bill's submission to the Palace can be delayed.
Today, Parliament is scheduled to convene and vote on the final passage of the bill, which is designed to turn the Senate into a fully elected upper chamber. The opposition contends that such a transformation is unconstitutional.
Meanwhile, Senator Wicharn Sirichai-Ekawat has issued an open letter calling for the postponement of today's parliamentary vote on the bill. His argument is that such a vote cannot take place before the high court rules on the issue.
Ms Yingluck, meanwhile, has declined to comment on the issue, only saying that she will attend the parliamentary voting session after she has completed inspecting flood-hit areas.
Tesco, Makro, Big C to freeze, reduce prices
Phuket Gazette
PHUKET: Three giant modern-trade operators – Tesco Lotus, Big C Supercentre and Makro – have agreed with the Commerce Ministry to freeze or reduce the prices of more than 2,000 consumer goods and foods until the end of the year, as part of efforts to rein in the rising cost of living.
The three retailers yesterday met with Deputy Commerce Minister Yanyong Phuangrach and promised to set up special promotional plans for essential products, so that consumers do not have to shoulder higher living costs.
Minister Yanyong said goods prices should not increase for the remainder of the year as a result of the campaigns being launched.
The modern traders have agreed to either freeze their prices, or to discount them by 10 to 50 per cent.
To ensure living costs do not rise further, the ministry has also obtained the cooperation of 5,955 food retailers and street-food traders that they will sell their wares at 25 to 30 baht per menu item, he said.
Salinla Seehaphan, corporate affairs director of Tesco Lotus's Ek-Chai Distribution System, said Tesco had agreed to draw up a cheap-price promotion for the remainder of the year at its more than 1,500 outlets nationwide.
The promotion will focus on fresh vegetables and fruits, which will help farmers as well as reduce people's spending costs for the upcoming vegetarian festival.
Kudatara Nagaviroj, director of corporate affairs at Big C Supercentre, said the company would lower the price of its cooked food from 29 baht per menu item to 22 baht.
Siriporn Dechsingha, associate commercial director of Siam Makro, said the company would focus its cheap-price campaign on ingredients in order to reduce the production costs of food retailers and restaurants.
Makro will also maintain the prices of its house-brand products, and is scheduled to run a low-price campaign during November 13 to 26, said Mr Siriporn.
— Phuket Gazette Editors
Keep in contact with The Thaiger by following our
Facebook page
.
Never miss out on future posts by
following The Thaiger
.
Thailand News Today | Immigration deadline, quarantine update?, arrests averted | October 30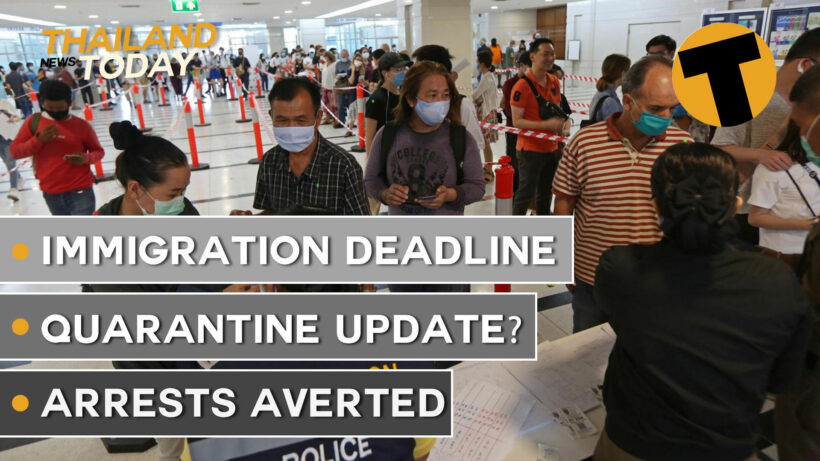 Last day of the week and all the main stories from around Thailand. Thailand News Today, a bit late today but here it is…
Some immigration offices open tomorrow for last minute visa extensions
The latest amnesty is up tomorrow (October 31) and some immigration offices will be open for those who still need sort out their visa extensions.
Those who miss the deadline could face fines for overstay, immigration officials warn. The extensions all go into effect from November 1 and allow a 60 day stay.
Some immigration offices that are typically closed on Saturdays will be open tomorrow for those filing for extensions. Immigration Bureau commissioner Sompong Chingduang says immigration offices on Chaeng Watthana Road in Bangkok and at Muang Thong Thani in Nonthaburi, just outside Bangkok city, will be open tomorrow from 8.30am to 4.30pm. Check with your local immigration office.
Court rejects bid to arrest activists who led march on German Embassy
A bid to apprehend 5 anti-government activists who led a march to the Germany Embassy on Monday has failed, after a court in Bangkok rejected a police application for arrest warrants.
The Bangkok South Criminal Court has turned down the application for arrest warrants.
The 5 would have faced charges of sedition and other offences. But the court told officials to instead issue a summons, given that the protesters are students who only gathered for a short time and are unlikely to flee.
On Monday, protesters marched to the German Embassy to submit a petition calling on the country's government to investigate whether Thailand's Head of State conducted official business while in Germany. Which nicely segues to the next story…
German government does not believe the Thai Monarch broke the law on conducting state affairs
The German government does not believe the Thai Monarch broke the law on conducting state affairs during his time in the German state of Bavaria.
Germany says His Majesty the King has not violated the European country's ban on conducting foreign politics on German soil where he resides. The government in Berlin briefed lawmakers this week, saying the Thai Monarch is allowed make occasional decisions regarding Thai state affairs, but he cannot continuously conduct business from overseas.
So far, the German government says they do not believe the King Maha Vajiralongkorn "continuously" conducted Thailand state business during his residence in Bavaria.
PM to visit Phuket on Monday as island's economy lies in tatters
PM Prayut Chan-o-cha is heading to Phuket on Monday, where he will meet with local business leaders and discuss proposals to help revive the southern island's devastated tourism sector.
Despite Phuket Models and any number of promises from the Thai tourism sector, Phuket remains in a perilous situation whilst the government keeps its borders closed. Almost 100% of Phuket's economy is derived directly or indirectly from tourist traffic.
Health officials propose reducing quarantine to 10 days
Health officials are suggesting cutting mandatory quarantine for international arrivals to 10 days. We've heard it all before but the idea has risen to the top of the Health Minister's file again.
Health Minister Anutin Charnvirakul says the proposal will be submitted to the CCSA for approval. It's hoped that a reduction in the quarantine period could help revive Thailand's battered tourism sector. Only a tiny handful of STV tourists have arrived on the the tourist visa over the past month. The health minister said…
"The priority now is to strike a balance between people's health and the economy. Thailand still has to rely on foreign tourists. Re-opening the country to foreign visitors will help put the economy back on track."
The Minister didn't say where all these tourists might come from or speculate when a reduction on the quarantine period might be introduced.
Police arrest woman for allegedly selling fashion dental retainers
Police have arrested a woman for allegedly selling and fitting fashion dental retainers and braces.
Police seized equipment used for making dental casts and retainers found at her home in Ratchaburi and charged the 27 year old with illegally fitting fashion dental retainers.
The woman has allegedly been selling the retainers on a Facebook page under the name since November 2017, targeting mostly teenage students.
In Thailand, braces and retainers are a fashion trend and also seen as a symbol of wealth. The Thaiger suggests that if you want a set of straight teeth, go to an orthodontist.
Floods in NE Thailand as Vietnam mops up after typhoon
Flooding persists in four north eastern provinces, including Nakhon Rachasima as of this morning. All in the wake of the weakening tropical depression that crossed the Vietnamese coast on Wednesday as Typhoon Molave.
'Molave' was the most powerful typhoon to hit Vietnam in 20 years. The remnants of the tropical depression are now centred over the west of Thailand where it continues to drop plenty of rain.
At least 35 people are dead, 100s injured, and 50+ missing in Vietnam as disaster mitigation authorities are now reaching some of the worst hit areas in central Vietnam.
Keep in contact with The Thaiger by following our
Facebook page
.
Never miss out on future posts by
following The Thaiger
.
Lockdown may contribute to Thailand's rise in dengue fever cases, study suggests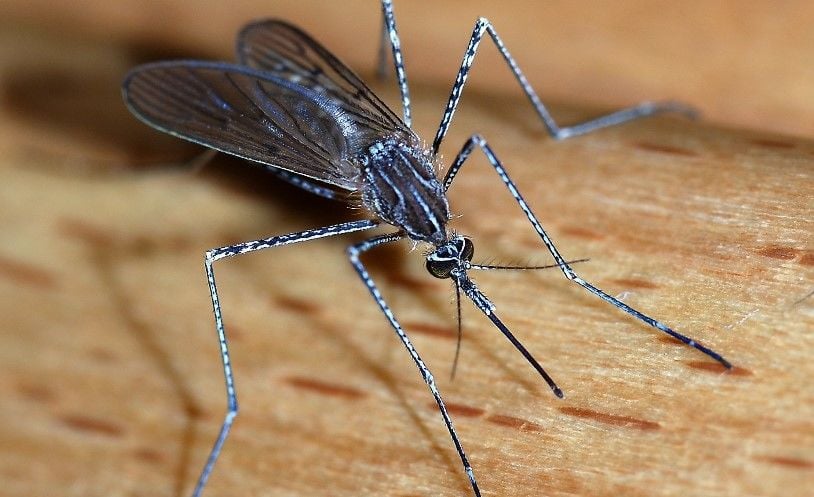 Social distancing and lockdown measures may have contributed to a rise in dengue fever in Thailand, according to a recent study funded by the Singapore Ministry of Health's National Medical Research Council.
Researchers, which included scientists from the University of Singapore, examined dengue fever cases in Malaysia, Singapore and Thailand. No impact on the dengue transmission was found in Malaysia or Singapore, but in Thailand, they found that social distancing may lead to an increase in the number of coronavirus cases. They say the largest impact is in Bangkok Researchers say social distancing is expected to lead to 4.32 additional dengue fever cases per 100,000 people in Thailand each month.
Many people in Thailand stayed at home during lockdown measures put in place to control the spread to the coronavirus, but the study found that people in Thailand are typically bitten by dengue-carrying mosquitos at home rather than at work. Some people even travelled back home to their home provinces to be with their families during the lockdown period.
"Although it is possible for dengue infections to occur in workplaces, it was found in one study that 60% of dengue cases live less than 200m apart came from the same transmission chain, revealing that residential areas are a focal point of transmission."
Reported dengue fever cases in 2019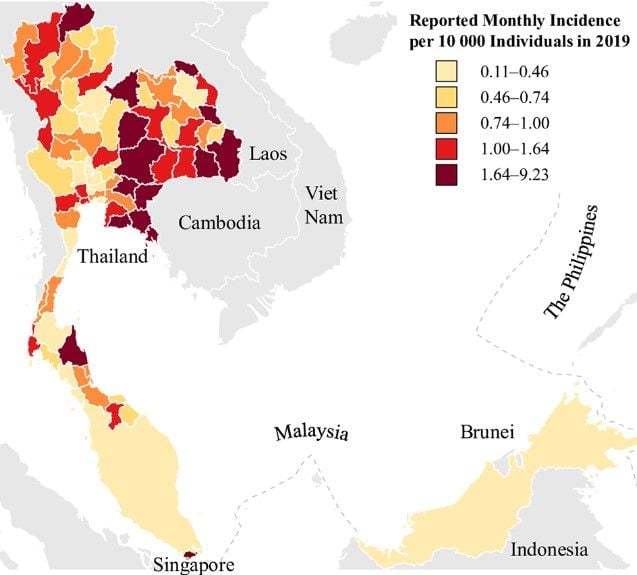 Reported dengue fever cases in 2020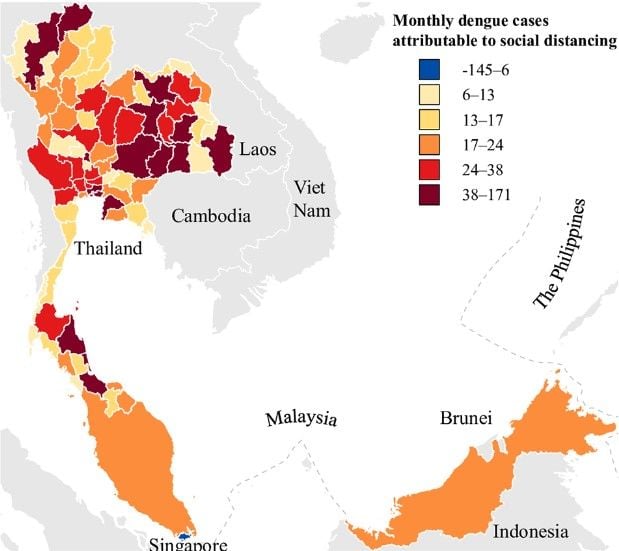 To read the full study click HERE.
Keep in contact with The Thaiger by following our
Facebook page
.
Never miss out on future posts by
following The Thaiger
.
Man arrested for allegedly driving with monitor lizards tied to his motorbike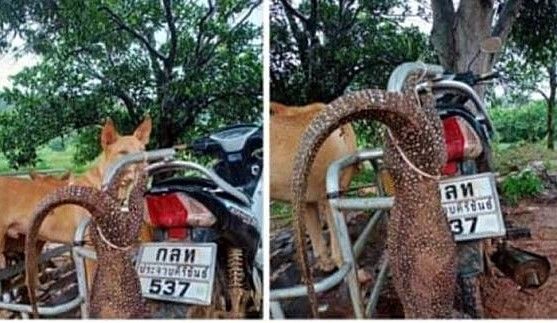 A man was arrested on animal abuse charges for allegedly catching water monitor lizards, tying them to his motorbike and driving around Prachuap Khri Khan, south of Phetchaburi province.
The man, who is identified as Chaowalit, posted photos on Facebook of lizards tied up to the back of his motorbike. One photo shows a large monitor lizard tied up to the back of the bike, hanging upside-down. Apparently, Chaowalit has been posting photos for about 4 months now on Facebook page on wildlife hunting.
Officials from the Kui Buri National Park were notified about the photos and a team of special unit officers were sent to Chaowalit's house to arrest him. He was charged with catching and harming protected wildlife as well as violating the Wild Animal Reservation Protection Act. If found guilty, he could face up to 10 years in prison and a fine up to 1 million baht.
SOURCE: Nation Thailand
Catch up with the latest daily "Thailand News Today" here on The Thaiger.
Keep in contact with The Thaiger by following our
Facebook page
.
Never miss out on future posts by
following The Thaiger
.