Army to battle pad kaphrao; Abhist warns PM over amendment; Big three to reduce prices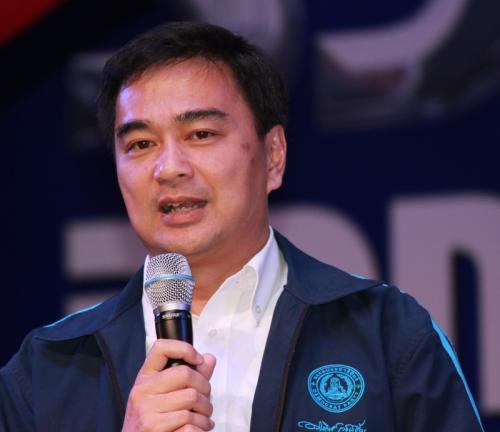 PHUKET MEDIA WATCH
– Thailand news compiled by Gazette editors for Phuket's international community
Thai Army ready: We shall fight them in the kitchens
Phuket Gazette
PHUKET: The Royal Thai Army has declared war on pad kaphrao. A sign banning the spicy stir-fried basil dish has appeared in the canteen at the Office of the Army Secretary in Bangkok. Evidently senior officers disliked the odor created by all that garlic and chilli commingling with basil.
Complaints had been filed against the canteen about the smell, so staff tried to fix ventilation hoods over the food stalls that were making the pad kaphrao. It didn't help – the odor was still wafting into officers' quarters. The only answer was to reassign the dish to an inactive post. "If you want pad kaphrao you can go have it somewhere else," Army Chief General Prayuth Chan-ocha said.
On the social media, there was speculation that kaphrao is now categorized as a chemical weapon, and laments over the Thai Army being so weak that it surrenders to foul odors. The military has its sympathizers, though – mostly people who can't stand the smell of durian. "You must understand that, in the canteen, so many people would be ordering pad kaphrao that the smell would be overpowering," a Pantip.com poster named Mander pointed out.
PM advised to hold off on bill
Phuket Gazette
PHUKET: Democrat Party leader Abhisit Vejjajiva yesterday called on the government to delay the charter amendment bill as it was pending outcome of a judicial review.
"Prime Minister Yingluck Shinawatra should wait instead of risking the consequences by submitting the bill for royal endorsement," he said.
Mr Abhisit explained that Yingluck had 20 days to review the matter after Parliament votes for the final passage of the bill today.
He warned that if Ms Yingluck decides to seek HM King Bhumibol Adulyadej's approval, she might end up having to take responsibility if the Constitutional Court ruling determines that the bill was unconstitutional.
He said he expected the high court to issue a ruling within 20 days, adding that if the judicial review takes longer, then the court might issue instructions on how the bill's submission to the Palace can be delayed.
Today, Parliament is scheduled to convene and vote on the final passage of the bill, which is designed to turn the Senate into a fully elected upper chamber. The opposition contends that such a transformation is unconstitutional.
Meanwhile, Senator Wicharn Sirichai-Ekawat has issued an open letter calling for the postponement of today's parliamentary vote on the bill. His argument is that such a vote cannot take place before the high court rules on the issue.
Ms Yingluck, meanwhile, has declined to comment on the issue, only saying that she will attend the parliamentary voting session after she has completed inspecting flood-hit areas.
Tesco, Makro, Big C to freeze, reduce prices
Phuket Gazette
PHUKET: Three giant modern-trade operators – Tesco Lotus, Big C Supercentre and Makro – have agreed with the Commerce Ministry to freeze or reduce the prices of more than 2,000 consumer goods and foods until the end of the year, as part of efforts to rein in the rising cost of living.
The three retailers yesterday met with Deputy Commerce Minister Yanyong Phuangrach and promised to set up special promotional plans for essential products, so that consumers do not have to shoulder higher living costs.
Minister Yanyong said goods prices should not increase for the remainder of the year as a result of the campaigns being launched.
The modern traders have agreed to either freeze their prices, or to discount them by 10 to 50 per cent.
To ensure living costs do not rise further, the ministry has also obtained the cooperation of 5,955 food retailers and street-food traders that they will sell their wares at 25 to 30 baht per menu item, he said.
Salinla Seehaphan, corporate affairs director of Tesco Lotus's Ek-Chai Distribution System, said Tesco had agreed to draw up a cheap-price promotion for the remainder of the year at its more than 1,500 outlets nationwide.
The promotion will focus on fresh vegetables and fruits, which will help farmers as well as reduce people's spending costs for the upcoming vegetarian festival.
Kudatara Nagaviroj, director of corporate affairs at Big C Supercentre, said the company would lower the price of its cooked food from 29 baht per menu item to 22 baht.
Siriporn Dechsingha, associate commercial director of Siam Makro, said the company would focus its cheap-price campaign on ingredients in order to reduce the production costs of food retailers and restaurants.
Makro will also maintain the prices of its house-brand products, and is scheduled to run a low-price campaign during November 13 to 26, said Mr Siriporn.
— Phuket Gazette Editors
Keep in contact with The Thaiger by following our
Facebook page
.
Her Royal Highness Princess Sirindhorn hospitalised for infection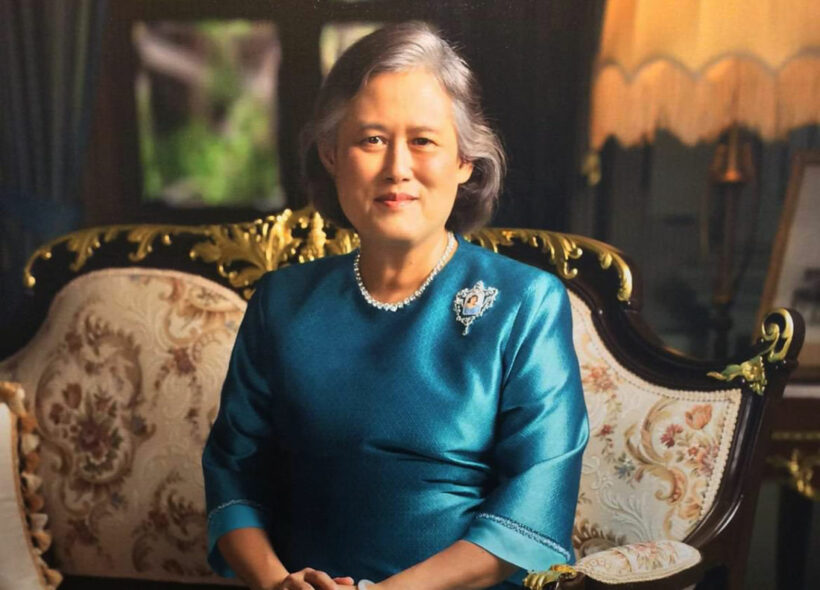 The Bureau of the Royal Household confirms that Her Royal Highness Princess Maha Chakri Sirindhorn is being treated for an infection and inflammation of the digestive tract at King Chulalongkorn Memorial Hospital in Bangkok.
The Palace has reported that the princess was admitted yesterday on the recommendation of a medical team caring for her. She had been suffering with stomach pains and a fever.
The hospital has diagnosed an infection and inflammation of the large intestine, and is now being treated with antibiotics.
Her Royal Highness has been advised to remain in hospital for the duration of her treatment and postpone any official engagements.
SOURCE: Bangkok Post | Thai PBS World
Keep in contact with The Thaiger by following our
Facebook page
.
Convicted human traffickers ignore 99% of court orders in Thailand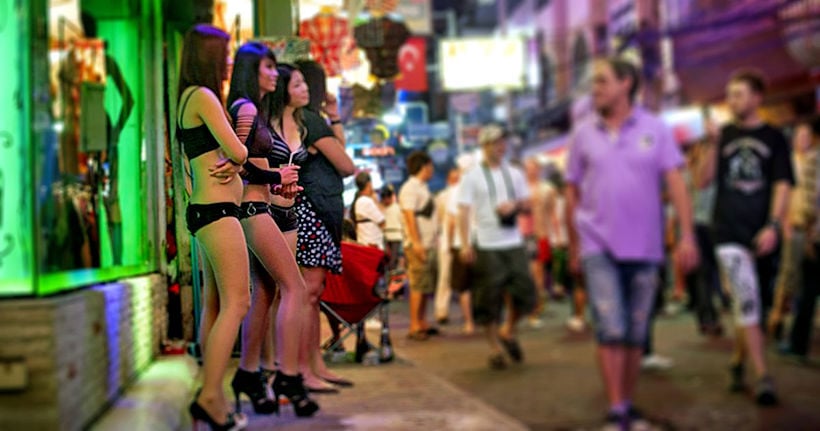 Human traffickers in Thailand have ignored court orders to pay compensation to victims in more than the 99% of convicted cases in recent years. The flouting of the court orders is fuelling fears that many survivors could be victimised again.
Thai courts have ordered traffickers to pay their victims more than $4.3 million for damages caused in about 1,335 cases since 2014, but the compensation was paid in only five cases, excluding cases settled out of court, according to Reuters.
While Thailand has rescued a record-breaking 1,000+ trafficking victims this year along, activists are concerned that the failure to pay compensation leaves them in fresh danger. A spokesman for the Human Rights and Development Foundation says… "It's an important issue that is unfortunately being neglected."
The Human Rights and Development Foundation provides free legal aid to migrant workers and trafficking victims.
The Thai government is considering amending its 1999 anti-money laundering laws to allow offenders' assets to be seized to compensate victims. Seized assets are currently state property but it's unclear when this will be reviewed by the cabinet.
"This money will enable victims to start a new life and prevent them from being re-trafficked. However the government's role in assisting victims in pursuing the claims is still not clear."
Thailand is home to about 610,000 modern 'slaves', according to the Global Slavery Index published by the rights group Walk Free Foundation. This means that about one in 113 of its 69 million people is enslaved – forced or blackmailed into working against their will, often with little or no pay.
Trafficking victims are automatically compensated through a government fund which provides living and rehabilitation expenses and lost wages. But the Human Rights and Development Foundation says these sums are insufficient for victims to rebuild their lives.
While Thai law allows victims to claim compensation from convicted traffickers, offenders have refused to pay in more than 1,000 cases.
The US called on Thailand in June to increase compensation to victims in its annual Trafficking in Persons report. They ranked Thailand as a Tier 2 country, meaning it is making significant efforts to combat the crime.
SOURCE: Reuters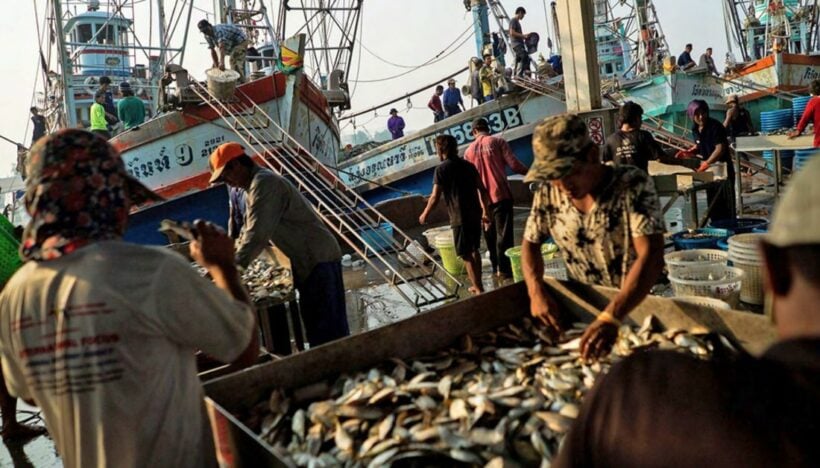 Keep in contact with The Thaiger by following our
Facebook page
.
Twin TAT campaigns will boost domestic travel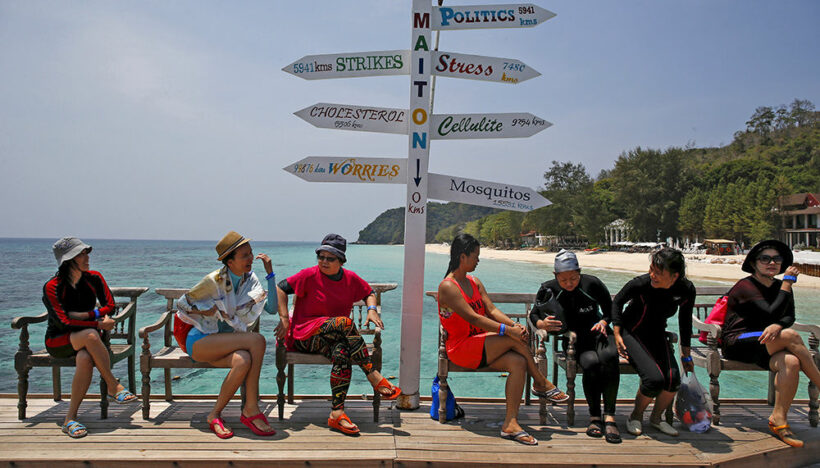 In November the Tourism Authority of Thailand plans two campaigns – "Visit Thailand with 100 Baht" and "Shocking Price Weekday Travel", – aimed to generate 400 million baht in local tourism revenue before the end of the year.
The TAT's executive director of product promotion said "Shocking Price Weekday Travel" would encourage upper and middle-class Thai tourists to travel more on weekdays, enjoying discounts of up to 80% on high-end tourism products, including five-star hotels, airlines, spas, yachting, Michelin-star restaurants and other privileges from online travel agents. The TAT says at least 4,000 tourism operators and members of tourism associations have registered to take part in the scheme.
A second campaign, "Visit Thailand with 100 Baht", will feature 40,000 tourism products priced at just 100 baht, offering 10,000 products per day on November 11-12 and December 11-12. You'll need to be 18 or older and have e-banking and a mobile phone number to join the campaign via the TAT's website, and can shop for only one tourism product outside their hometown.
Registration will run from 6am until midnight or whenever the 10,000 products for that day run out, the TAT said. The campaign will offer air and bus tickets, hotels, food and drink, tour packages and attractions.
The TAT's governor said 116 million baht will be used for the two additional programs, above the government's 1,000 baht cash giveaway Chim-Shop-Chai (Taste-Shop-Spend) scheme, and a 15% cash rebate for spending on tourism products. He expects the new campaigns should add about 400 million baht in tourism revenue and increase the number of Thai tourists travelling domestically by 10-20% .
"The new campaigns, are expected to raise domestic tourism revenue to 1.12 trillion baht this year."
SOURCE: Bangkok Post
Keep in contact with The Thaiger by following our
Facebook page
.