88 million baht seized from ex-officials of destitute fund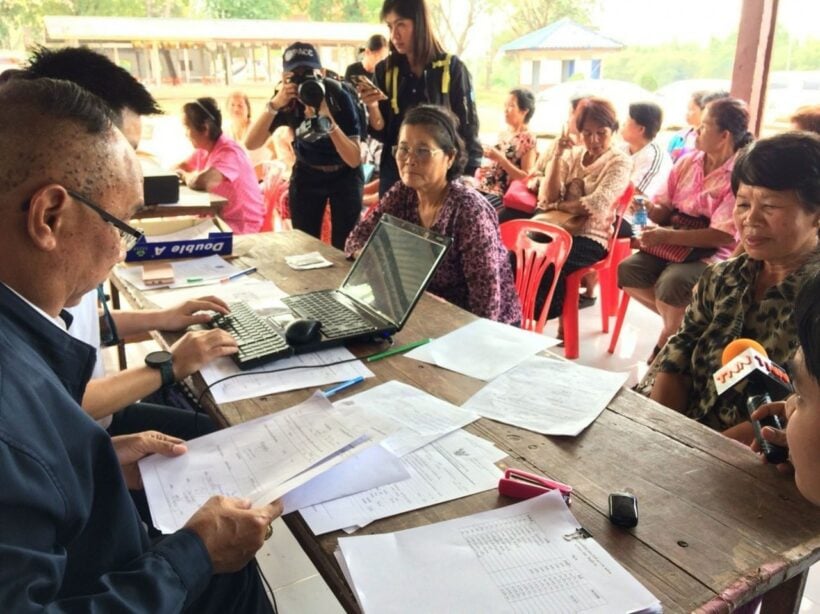 The AMLO (Anti Money Laundering Office) has seized 41 assets worth 88 million baht from three former senior officials at the Social Development and Human Security Ministry and nine alleged accomplices as part of the probe into the misappropriation of allowances and related irregularities at protection centres for the destitute.
AMLO acting secretary-general, Pol Maj-General Romsit Viriyasan, yesterday said the agency's in-depth investigation had found that the former permanent secretary for Social Development and Human Security, Puttipat Lertchaowasit, and his former deputy Narong Kongkham, as well as the former inspector-general Theerapong Srisukhon were allegedly involved in corruption.
Meanwhile, AMLO legal affairs director Witthaya Neetitham met yesterday with the Royal Thai Police's Counter-Corruption Division (CCD) chief, Pol Maj-General Kamol Rienracha, to discuss filing complaints against 12 senior officials, including Narong, Theerapong, Puttipat and Puttipat's female close aide who is also an ex-official.
Kamol later told reporters that the AMLO would officially file the complaint on June 19, as the CCD would first have to get the green light from the Central Investigation Bureau to take up this "complicated" case and set up an investigation team.
According to Romsit, corrupt officials forged documents to access the ministry's budget allocated to various centres to distribute to entitled low-income earners. The probe found that a part of the ill-gotten money was sent back to the ministry's executives who then had others launder them to purchase 41 assets, such as land, condominium units and luxury cars, he said.
Wittaya said the graft took place in fiscal year 2016-17. He said that 30 per cent (more than 80 million baht) of the embezzled money was delivered in cash to the executives, making it difficult to probe the case due to the lack of bank money transfer records. However, the AMLO had received good cooperation from former officials and those involved in the graft in providing useful information that implicated the senior officials and led to the asset seizure, he said.
The AMLO transaction committee on Tuesday resolved to temporarily seize the assets from Puttipat, Narong and Theerapong as well as nine alleged accomplices for 90 days pending investigation, Wittaya said. The accused had 30 days to provide explanations about the origins of the assets, he said.
Romsit warned that any state official involved in graft would face asset seizure while those taking ill-gotten money or assets would be liable to face charges of money-laundering, which is punishable with a maximum 10-years imprisonment for every asset transferred.

STORY: The Nation

Woman stages an accident and lies to police about gold theft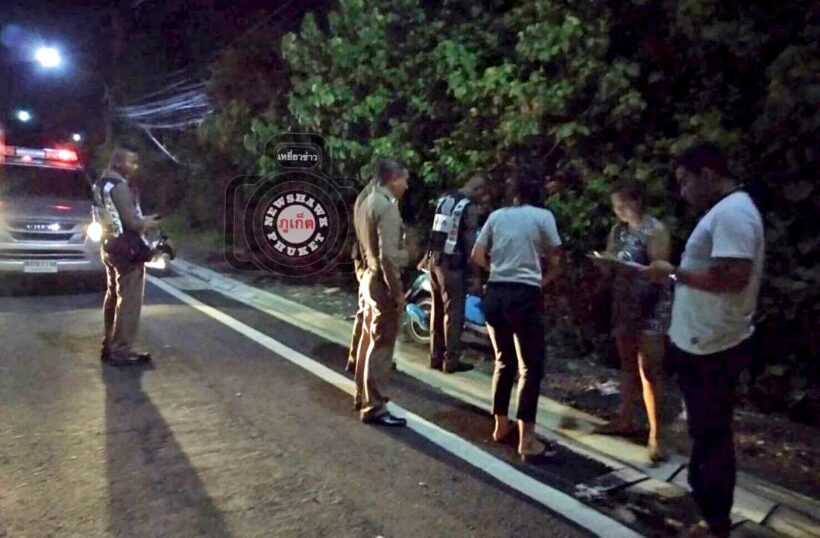 PHOTOS: Newshawk Phuket
A woman has confessed to lying to police about two thieves that snatched her gold necklace and bracelet on Sakdidet Road in Wichit.
On Tuesday, 'Newshawk Phuket' reported that two thieves snatched the gold necklace and bracelet weighing around 30g of gold, worth 40,000 baht, on Sakdidet Road in Wichit.
Patrol police arrived at the scene to assist the woman and investigate her claims.
Yesterday, Phuket City Police say that the woman, 25 year old Rattana Kraiwan from Songkhla, had been taken to the Phuket City Police Station for questioning.
Rattana hadn't filed an official report to police and she eventually admitted to police that she made the story up.
Police say she's admitted to staging the fall off her motorbike into a ditch nearby and pawning off the two gold items, which belonged to her husband, to pay for her personal debts. She said she was afraid that her husband would be angry so she made the story up.
Rattana has promised to police that she will not do things like this again. It is unclear if police pressed any charges or just closed the case with a warning.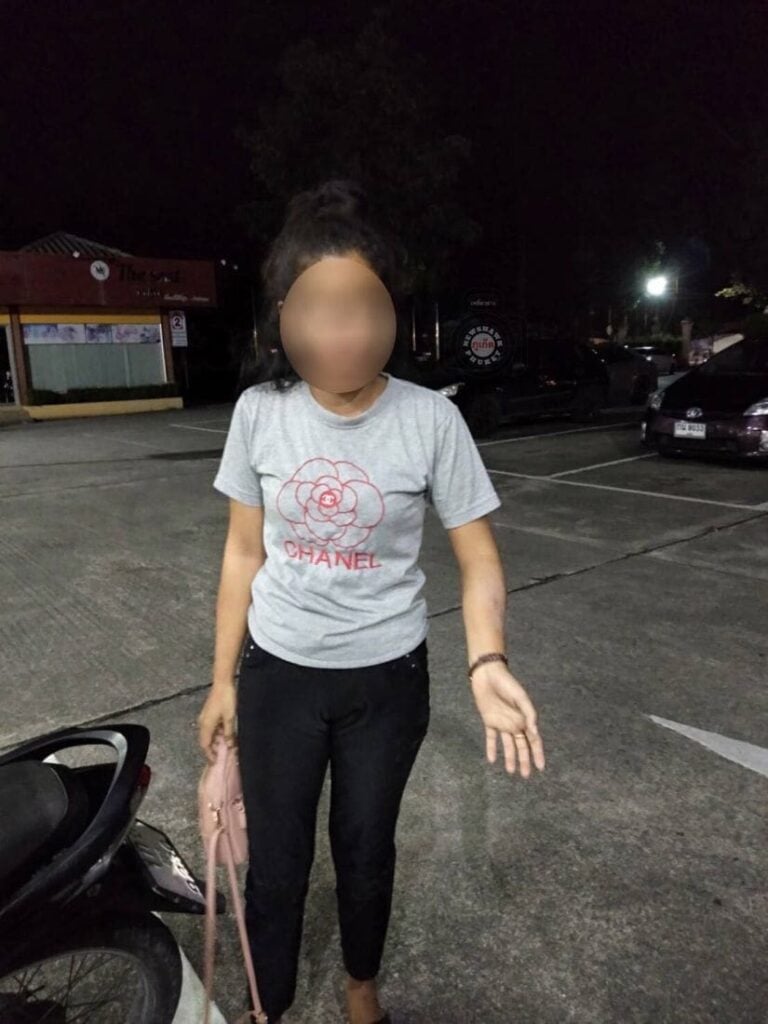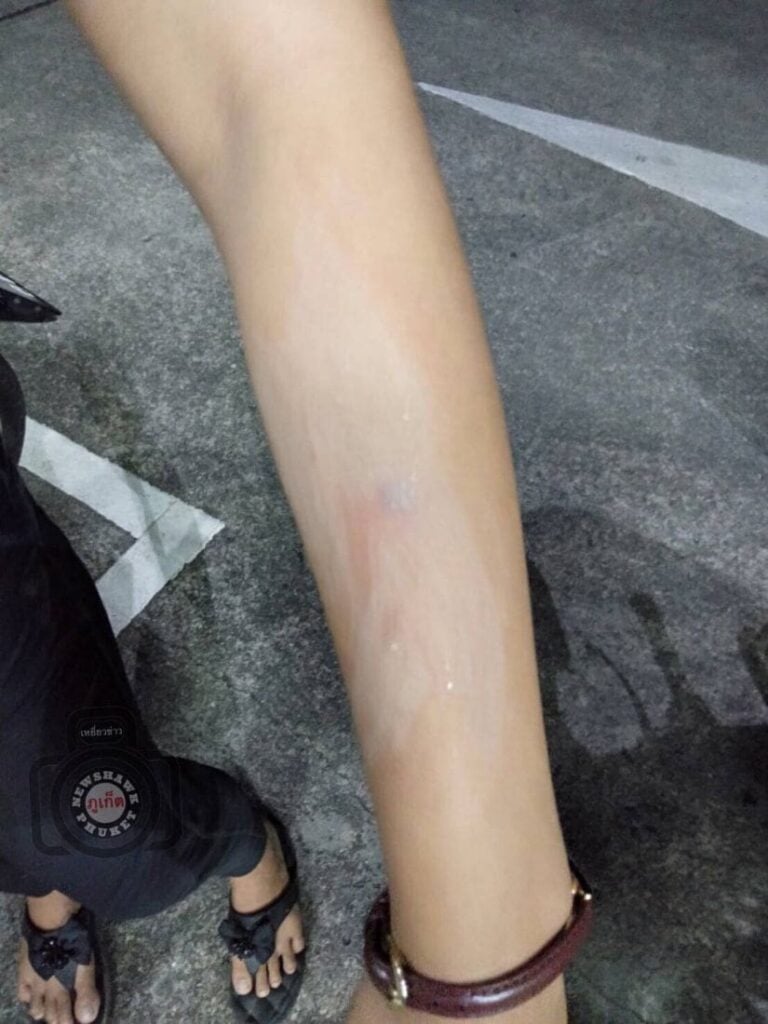 No more coups, unless we need one – Commander in Chief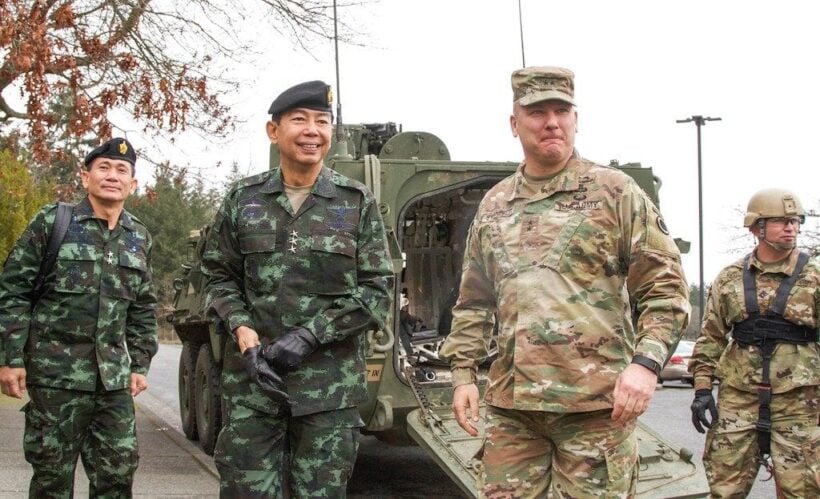 With the country heading for elections in February, or sometime soon in 2019, the hope is for a new, democratically elected government following four and a half years of military rule. But would the army rule out another coup?
Army Commander-in-Chief Gen Apirat Kongsompong has refused to rule out the possibility of another coup if the country is plunged into chaos again.
Speaking to Thai PBS, Gen Apirat said… "My hope is that politics will not bring the country into conflicts again. If politics doesn't cause chaos, then nothing will happen."
Military coups have gone hand-in-hand with the rough and tumble of Thai politics for almost 80 years since the country stumbled into democratic parliamentary rule in 1932 in a bloodless coup.
Speaking to the media for the first time since taking office, Gen Apirat says that, while Thailand had had more than 10 military coups, the last few ones were triggered by politics.
"Gen Prayut Chan-o-cha, who was then army chief in 2014,  had no choice but to intervene. Just imagine what would have happened, had Gen Prayut did not do what he did."
Gen Apirat also voiced full support of the army for the National Council for Peace and Order.
"The army and NCPO are one and the same."
But the General stressed the army is ready to lend support to any government that comes to power.  By his position, Gen Apirat also currently serves as the secretary of NCPO.
The new army chief said he is hopeful that the country will not have to endure more any violent political conflicts.
"We have seen what conflicts have done to the country. Let them serve as a reminder ," he said.
Thaiger Radio News – Thursday