88 million baht seized from ex-officials of destitute fund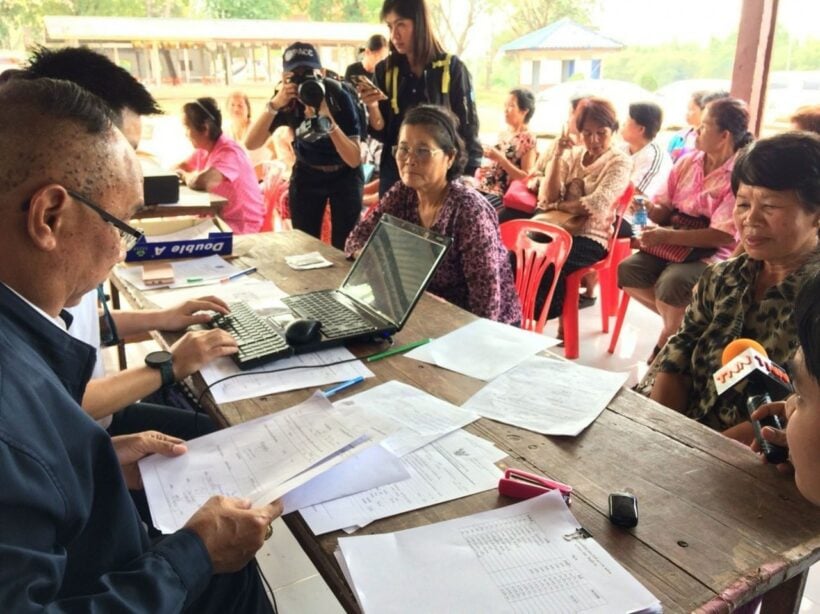 The AMLO (Anti Money Laundering Office) has seized 41 assets worth 88 million baht from three former senior officials at the Social Development and Human Security Ministry and nine alleged accomplices as part of the probe into the misappropriation of allowances and related irregularities at protection centres for the destitute.
AMLO acting secretary-general, Pol Maj-General Romsit Viriyasan, yesterday said the agency's in-depth investigation had found that the former permanent secretary for Social Development and Human Security, Puttipat Lertchaowasit, and his former deputy Narong Kongkham, as well as the former inspector-general Theerapong Srisukhon were allegedly involved in corruption.
Meanwhile, AMLO legal affairs director Witthaya Neetitham met yesterday with the Royal Thai Police's Counter-Corruption Division (CCD) chief, Pol Maj-General Kamol Rienracha, to discuss filing complaints against 12 senior officials, including Narong, Theerapong, Puttipat and Puttipat's female close aide who is also an ex-official.
Kamol later told reporters that the AMLO would officially file the complaint on June 19, as the CCD would first have to get the green light from the Central Investigation Bureau to take up this "complicated" case and set up an investigation team.
According to Romsit, corrupt officials forged documents to access the ministry's budget allocated to various centres to distribute to entitled low-income earners. The probe found that a part of the ill-gotten money was sent back to the ministry's executives who then had others launder them to purchase 41 assets, such as land, condominium units and luxury cars, he said.
Wittaya said the graft took place in fiscal year 2016-17. He said that 30 per cent (more than 80 million baht) of the embezzled money was delivered in cash to the executives, making it difficult to probe the case due to the lack of bank money transfer records. However, the AMLO had received good cooperation from former officials and those involved in the graft in providing useful information that implicated the senior officials and led to the asset seizure, he said.
The AMLO transaction committee on Tuesday resolved to temporarily seize the assets from Puttipat, Narong and Theerapong as well as nine alleged accomplices for 90 days pending investigation, Wittaya said. The accused had 30 days to provide explanations about the origins of the assets, he said.
Romsit warned that any state official involved in graft would face asset seizure while those taking ill-gotten money or assets would be liable to face charges of money-laundering, which is punishable with a maximum 10-years imprisonment for every asset transferred.

STORY: The Nation

Thaiger Radio News – Monday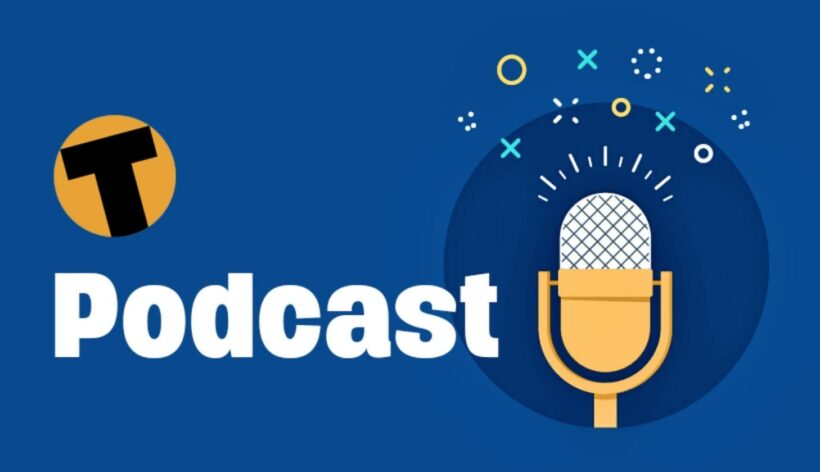 Nearly 15 million methamphetamine tablets seized in Ayutthaya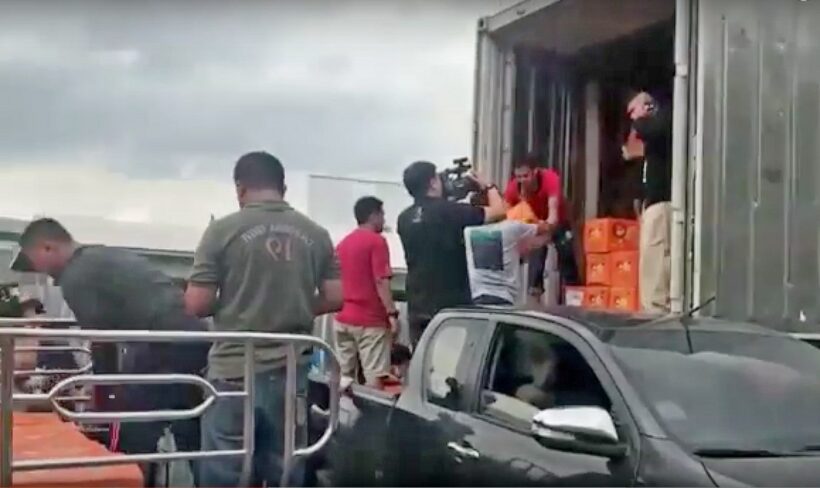 PHOTO: Bernama WebTV
Narcotics police have seized a massive amount of 14.8 million methamphetamine pills hidden in fruit boxes and then stored in a container at a warehouse in the central province of Ayutthaya yesterday (Sunday).
Deputy commissioner of the Narcotics Suppression Bureau, said that the huge drug haul was contained in 1,700 fruit boxes each carrying 200,000 meth pills.
Police explain that a truck left the warehouse for Talad Thai fresh market in Pathum Thani to fetch 1,700 boxes of fruit. The fruit was later partially removed from the boxes and replaced with packs of meth pills before the truck headed back to the warehouse.
Plainclothes police, who had laid in wait near the warehouse, then moved in to make the arrest.
Pol Maj-Gen Tanai said the warehouse was used as a distribution centre to deliver the drugs to customers in central provinces. During the coordinated raid, three men aged 29 and 32 from Chiangmai and Nongkhai were nabbed.
Video of the massive drugs haul here from Bernama WebTV…
SOURCE: Thai PBS
Thailand's household debt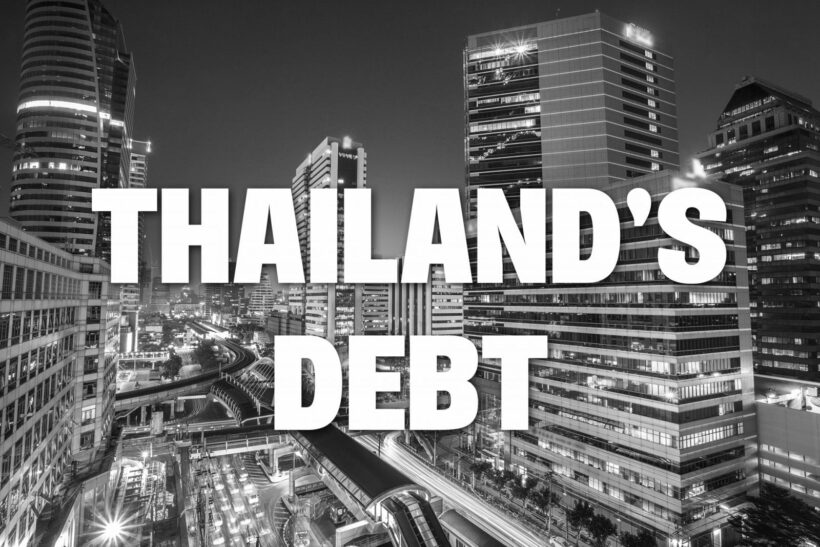 Thailand's household debt has been on the rise over the past decade, up from an average of 116,681 baht in 2007 to 178,994 baht in 2017, but should be measured with commensurate growth in wages, inflation and the country's GDP.

The figures show that Thailand's debt for farming is around 16% of the total debt bill. 36% is spent on buying property and land whilst Thais only go into debt for education – around 1.6% of their total borrowings.
More disturbingly Thais are using borrowings and credit cards for keeping their lifestyles and daily costs alive. 39% of all Thai debt is for daily consumption items.
The three provinces that have the highest rate of debt are #1 Pathum Thani, #2 Krabi, #3 Nontaburi. The average debt for all Thais is 179,000 baht. Bangkok has the highest household debt at 202,000 baht per person, Yala the lowest at only 28,000 baht.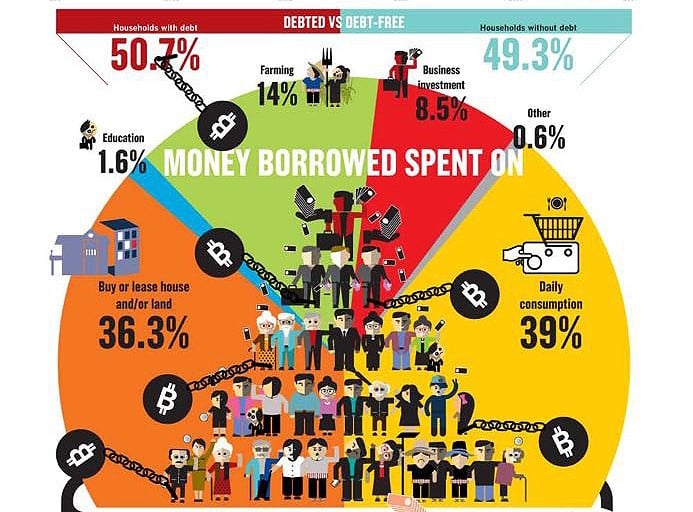 SOURCE: The Nation