"30 day minimum travel for tourists to Thailand" – False news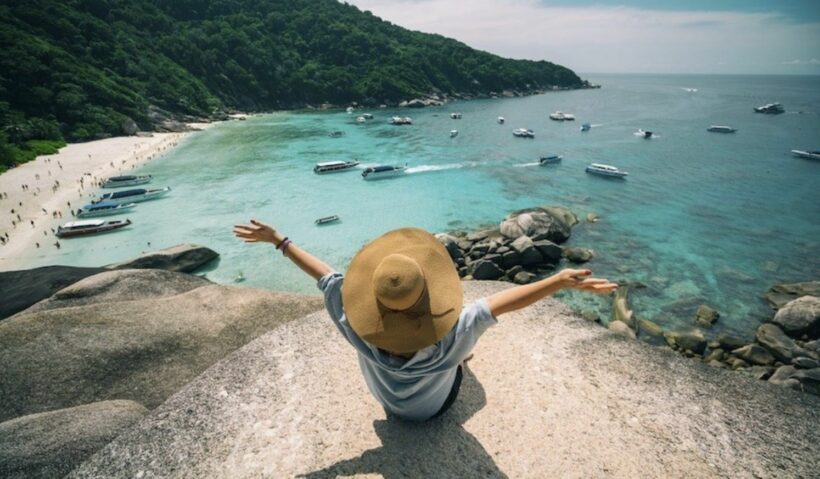 "Thailand has announced that foreign tourists will have to stay within the island-country (huh?) for a longer duration starting from October. The announcement was recently made by a government official as the government wants to give a boost to the tourism sector, which is the main source of revenue for the country."
This news has been published in Travel and Tour World and Times of India in the past 24 hours although the story appears to be a confused aggregate based on the pilot tourist scheme announced for Phuket starting October 1, not the rest of Thailand. And Thailand, although it has plenty of islands, isn't an "island-country" as the articles suggested.
"According to the reports, Tourism Authority of Thailand Governor Yuthasak Supasorn said that tourists visiting Thailand will now have to stay for a minimum period of 30 days, including a 14 day quarantine period close to their hotel. After the quarantine is over, tourists can move to explore other areas."
Well, that's true, except the scheme, at this stage, is confined to Phuket and not the rest of Thailand. Phuket has been hit particularly hard as its economy runs almost entirely from tourism and has benefitted very little from the government's travel stimulus packages. The government has already stated that it would look at widening the Safe and Sealed scheme after trials in Phuket, if it was successful.
The articles went on to say that the "decision" had been taken after authorities suspended plans to make travel bubbles with partner nations as the Covid-19 cases in Asia increased.
The articles quoted the Minister of Tourism and Sports Phiphat Ratchakitprakarn….
"As a rule, starting from October 1, visitors will undergo two Coronavirus tests during quarantine before they can proceed to travel freely across Phuket. After that, visitors will undergo an additional test and stay within the province for one more week and, then after, travel across Thailand."
Here's the real story about the only tourism program unveiled at this stage.
📱 Download our app on Android or iOS for instant updates on your mobile
📧 Subscribe to our daily email newsletter
👍 Like/Follow us on Facebook
🔔 Subscribe to or Join our YouTube channel for daily video updates
Friday's Covid-19 cases, province by province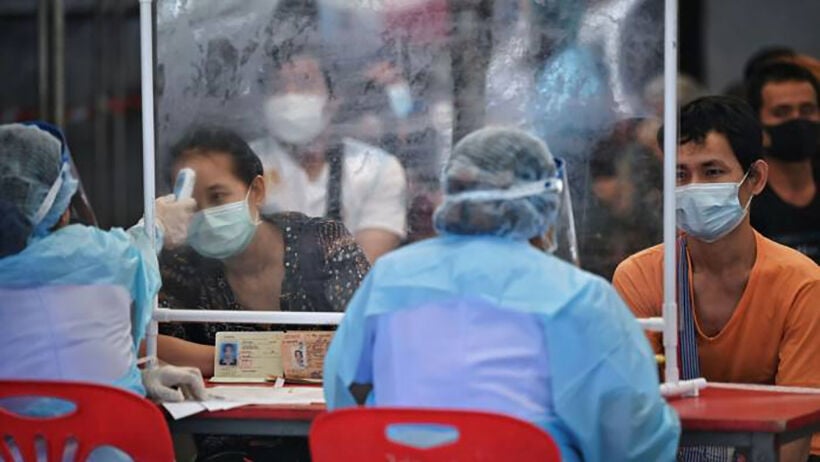 Today's provincial totals, as reported in the past 24 hours. Bangkok, Chiang Mai, Chon Buri (including Pattaya) and Prachuap Khiri Khan and Samut Prakan lead the way. Other prominent locations include Phuket with 30 new cases, Surat Thani, which includes the 3 Gulf islands of Samui, Pha Ngan and Tao, with 11, and Chiang Rai with 77. Infographic from NBT World.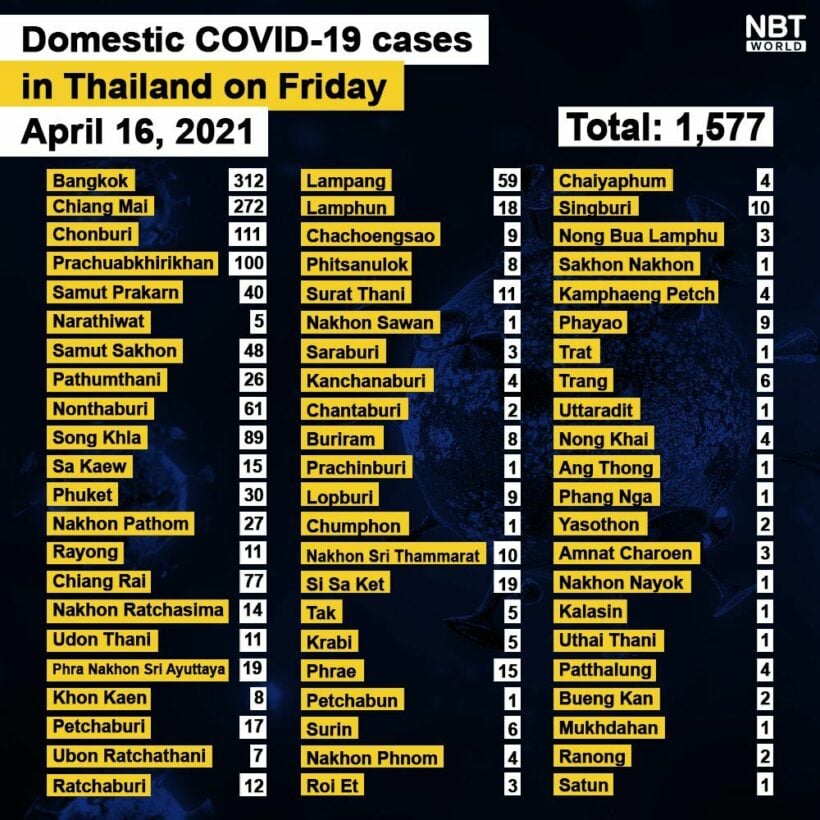 📱 Download our app on Android or iOS for instant updates on your mobile
📧 Subscribe to our daily email newsletter
👍 Like/Follow us on Facebook
🔔 Subscribe to or Join our YouTube channel for daily video updates
Songkran's 7 dangerous days campaign #6: 313 road accidents, 29 deaths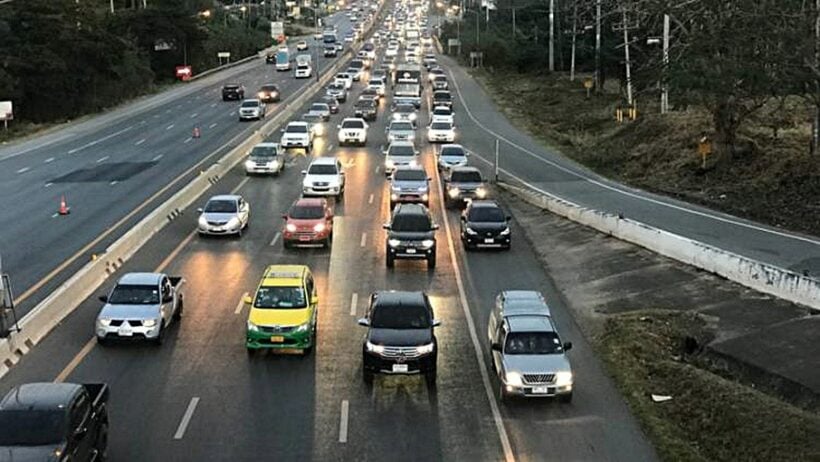 As we enter the final stretch of Songkran's infamous "seven dangerous days", 29 deaths were recorded and 313 road accidents across Thailand. Officials warn we are not yet through the yearly dangerous week of holiday travel that typically results in a sharp increase in traffic accidents, injuries and death. The silver lining of Covid-19 is that travel is significantly down, and so are fatalities. But as people return from their holidays back to work in their home towns, authorities warn of increased accidents. They are setting up more traffic checkpoints and sending out additional traffic officials to watch over dangerous routes in an attempt to prevent more accidents.
DAILY FIGURES
On the 6th day, the Ministry of Interior recorded 313 road accidents, with 310 injuries and 29 deaths total. In their daily press briefing, the Deputy Permanent Secretary of the Ministry of Interior went over the figures and causes. Not surprisingly, nearly 89% of accidents involved motorcycles. Different from previous days, drunk driving surpassed speeding as the number 1 cause of accidents, at a nearly even 31% and 30% respectively.
Late afternoon and early evening remained the most dangerous time to be on the roads, with almost 26% of road accidents occurring between 4 pm and 8 pm. Another noticeable change from previous statistics, whereas yesterday highway accidents were nearly even to local community crashes, today 43% of accidents occurred on local roads in villages and only 31% of accidents were on national highways. Again about 62% of accidents took place on straight routes. One last statistical change: the most accident-prone demographic skewed older with 30-somethings being overtaken by 40 to 49 year olds as the primary accident age bracket, about 16%.
Nakhon Sri Thammarat, with 15 road accidents yesterday, held the morbid distinction of the province with the most accidents, a title it has held several times. Prachin Buri had the most injuries yesterday with 15 reported. And 5 provinces tied for most fatalities with 2 each: Chiang Mai, Kanchanaburi, Nakhon Ratchasima, Nong Khao, and Rayong.
TOTALS
As we near the end of the "seven dangerous days", Thailand has recorded a total of 2,113 road accidents so far during this week. 2,116 people were reported to have been injured, while there were a total of 238 fatalities.
Nakhon Sri Thammarat has retained its lead, being the province with both the most accidents reported – 91 in total – and the highest number of injuries – 96 total. Chiang Mai is now the most deadly province, with 9 total road fatalities over the past 6 days.
SOURCE: The Pattaya News
📱 Download our app on Android or iOS for instant updates on your mobile
📧 Subscribe to our daily email newsletter
👍 Like/Follow us on Facebook
🔔 Subscribe to or Join our YouTube channel for daily video updates
Thailand fruit exports up, despite new Covid-19 fears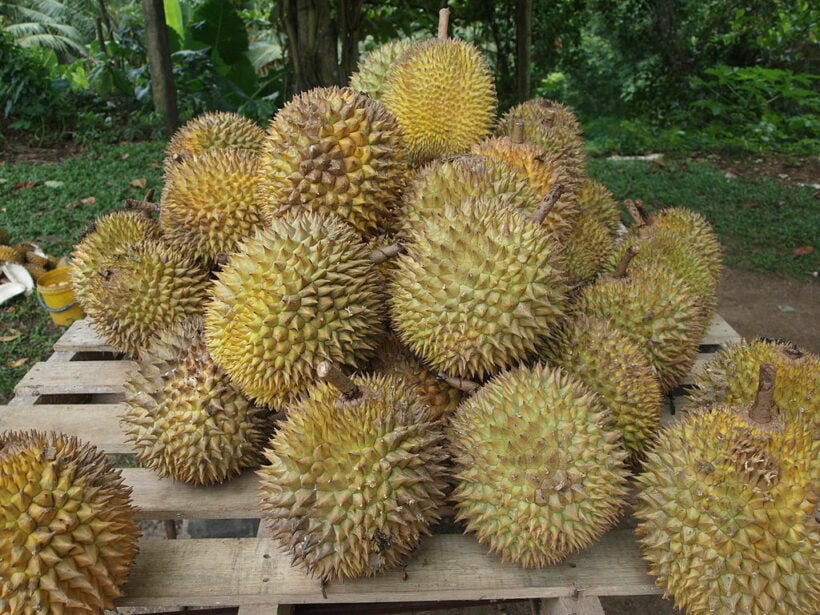 Thailand fruit exporters saw a 107% growth in January and February over last year's comparable figures, reports the National News Bureau. 18 countries have free trade agreements for fruit with Thailand, and the total trade in the first 2 months of 2021 is valued at US $461 million. Thailand is actively exporting fresh fruit with its top buyers being Australia, Chile, China, Hong Kong, Indonesia, Malaysia, the Philippines, and Singapore. The most popular fruits are the national delicacy of durian, along with mango, mangosteen and longan.
On the other hand, some Thai durian farmers are anxious about the effect of the current third wave of Covid-19 in Thailand and how it could hamper their lucrative Chinese exporting. Earlier in 2021 health authorities in China circulated a press release stating that imported cherries from Chile had been tested and found to have Covid-19 contamination. This statement prompted a huge drop in Chilean cherry prices. Thai growers are worried the same might happen to durian imports. As the seriousness of the Coronavirus in Thailand reaches new widespread levels, one instance of a durian container being linked to Covid-19 could spur a total ban on importing fruit from Thailand.
Durian has been a success story amidst global slumps. While general exports in 2020 recorded their lowest figures in 6 years, fresh durian exports were up 259% in January and February versus the same months in 2020. And exports to China, totalling 575,000 tonnes of durian, were up an astounding 497% comparing those same 2 month time periods.
Thailand is the 7th largest fruit exporter in the world, and this growth is indicative of a continued upward trend.
SOURCE: Fruitnet and Fresh Plaza
📱 Download our app on Android or iOS for instant updates on your mobile
📧 Subscribe to our daily email newsletter
👍 Like/Follow us on Facebook
🔔 Subscribe to or Join our YouTube channel for daily video updates