Maybe this idea might get off the ground – Uber takes to the skies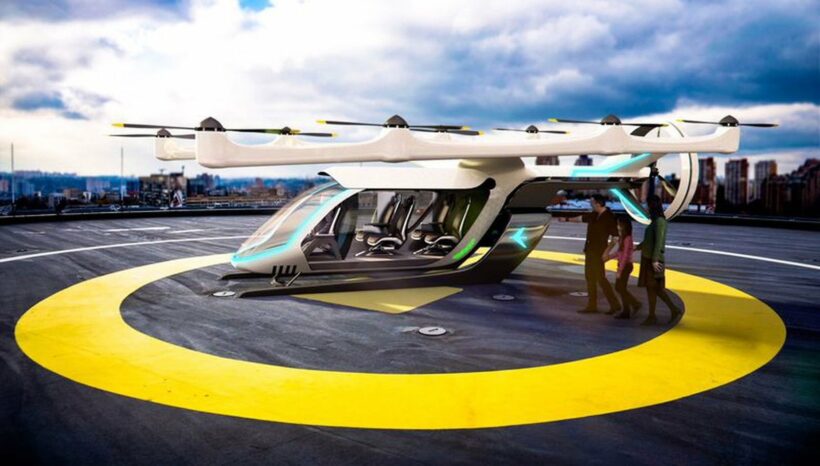 Uber has held its second annual "flying taxi" conference in LA showcasing its prototype future taxi service and promising to revolutionise the way we get around busy urban areas..
Embraer and Pipistrel Aircraft, two aircraft manufacturers that are working with Uber, released new concept images of aircraft they plan to build for the ride-hailing company's ambitious project. Karem, also based in California, the latest aircraft manufacturer to partner with Uber, also had a new vehicle to show off at the conference as well.
A model of Uber's electric vertical take-off and landing concept 'car' (eVTOL), looking like a helicopter but flying more like a drone, was displayed at the second annual Uber Elevate Summit in Los Angeles.


According to the presentation Uber's all-electric flyer can achieve speeds over 300 kph with a range of 100 km on a single battery charge. (Luckily in Thailand there's a 7/11 or Family Mart on every corner if they need extra batteries).
Uber continues to become global force in transportation with its ridesharing services, but has also been working on autonomous vehicles and flying cars as ways to take ride-sharing to the next level and help solve the problems of urban traffic congestion.
Uber plans its first demonstration flights in 2020 and commercialisation of the flying taxis sometime in 2023.
The heads of Uber's Aviation programs, Eric Allison, says the flying vehicles are part of an overall strategy allowing people to do without personal cars.
"We want to price it so low, it'll be irrational to drive your car."
Other companies are chasing Uber's attempts to design, test, launch and get approval for similar kinds of aerial devices.


SOURCES: Engadget, The Verge, The Nation

Thaiger Radio News – Monday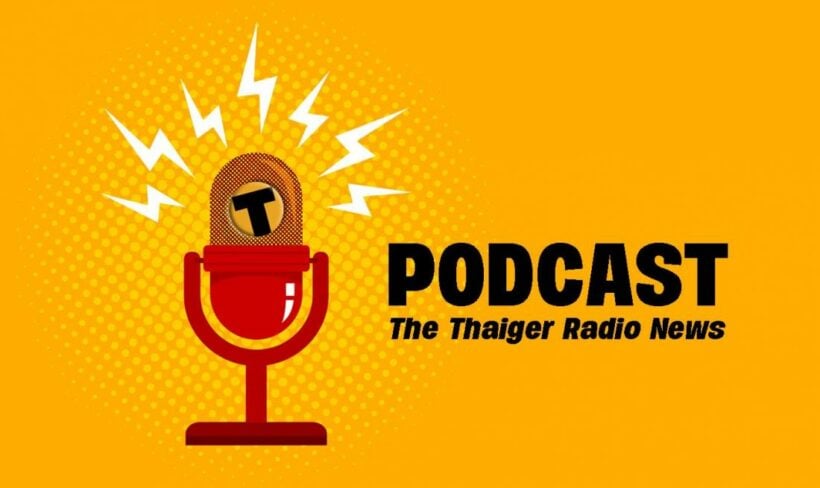 Phuket's multi-tasking bus driver fined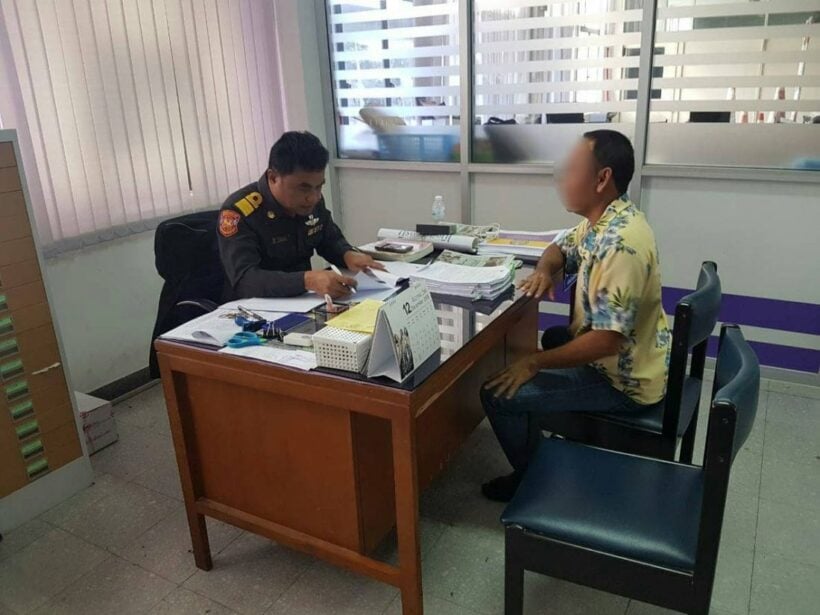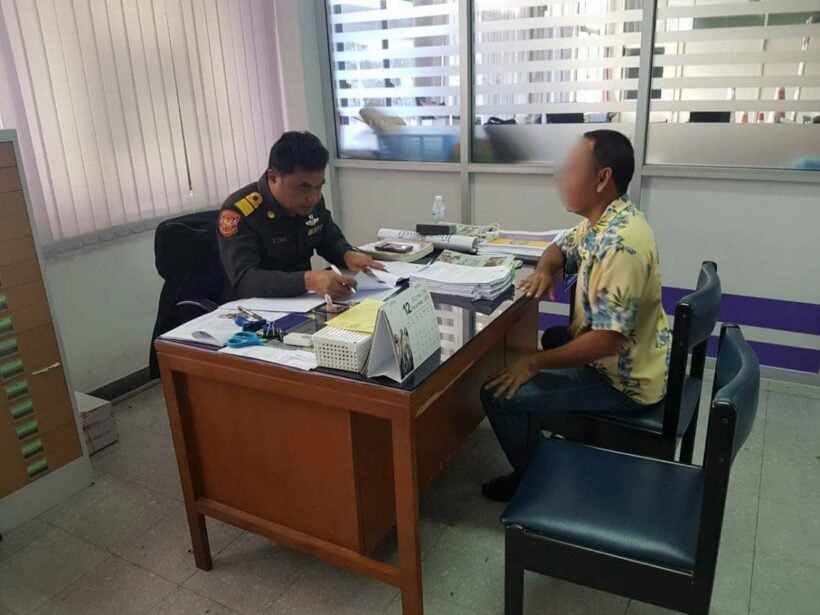 The Phuket Land Transport Office (PLTO) has fined the Phuket to Songkhla bus driver who, on Saturday, was captured on video, whilst responsible for a bus full of passengers, with his son sitting on his lap and making, what appears to be, live video chat calls.
Read more about the incident HERE. (The original story says the bus was travelling to Phattalung. The bus was actually going to Songkhla but was registered in Phattalung)
The PLTO Officer Prapai Suankun says, "We have questioned the bus driver who has been named as 45 year old Surachai Reabroi."
"The bus headed off from the Phuket Bus Terminal on Friday night. The bus driver told us that he teaches his seven year old son to drive the bus but he has still has control of the steering wheel along the way."
"He dropped his son in Phang Nga and then continued on the drive. The bus arrived at its destination at Dan Nok in Songkhla. He had driven 60-70 kilometres during the journey."
"Surachai has been fined 5,000 baht. His driving license has been suspended for one month. We are also paying more attention to ensure the road safety of public vehicle drivers."
You can watch the original video posted HERE.
Search on for person who tried to drown puppies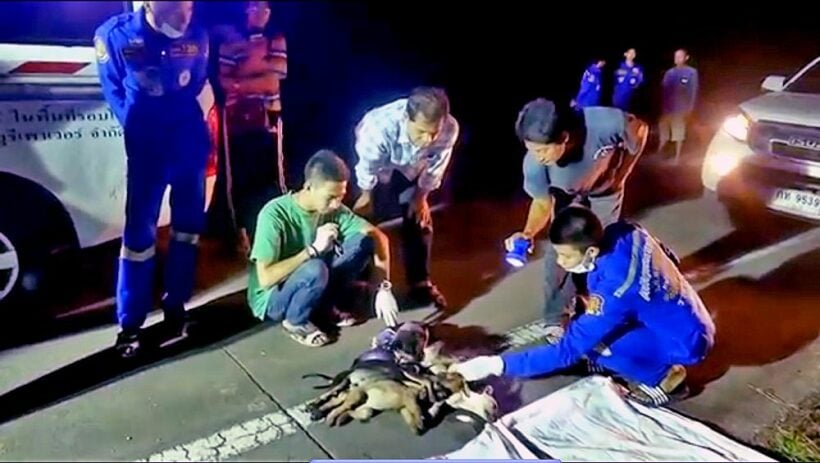 "Paitoon, accompanied by many, also made merit for the deceased pups."
by Saichon Srinuanjan
Authorities suspect somebody may tried to drown seven puppies and succeeded in killing five of them in Ratchaburi's city district, west of Bangkok.

Two puppies from the litter were found wet, but alive, though five other likely siblings were found at the same spot but lifeless.

"We will ask police to investigate. If the intentional drowning is confirmed, the person responsible for this act shall be held responsible under the law against animal cruelty," said Tambon Nampu Administrative Organisation's chief executive Paitoon Pattana.

He said this as he took the five little bodies to Thung Tan Temple for cremation. The temple has a crematorium especially for dogs.

Paitoon, accompanied by many, also made merit for the deceased pups.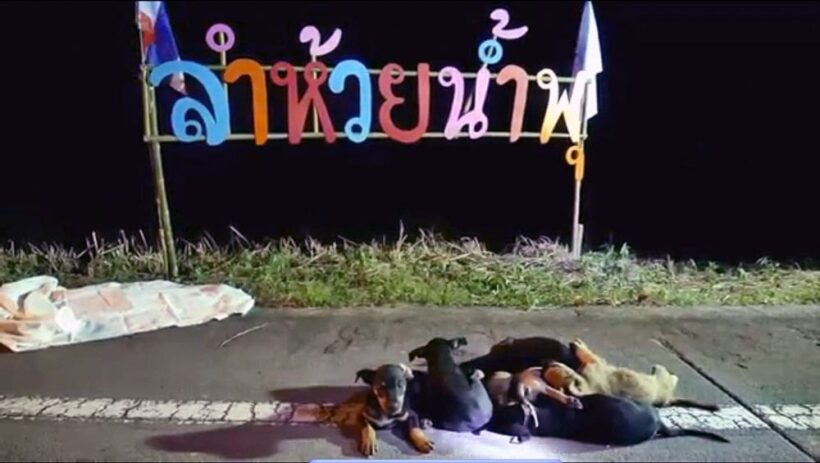 STORY: The Nation