Japanese man gets bitten by 'something' at Kamala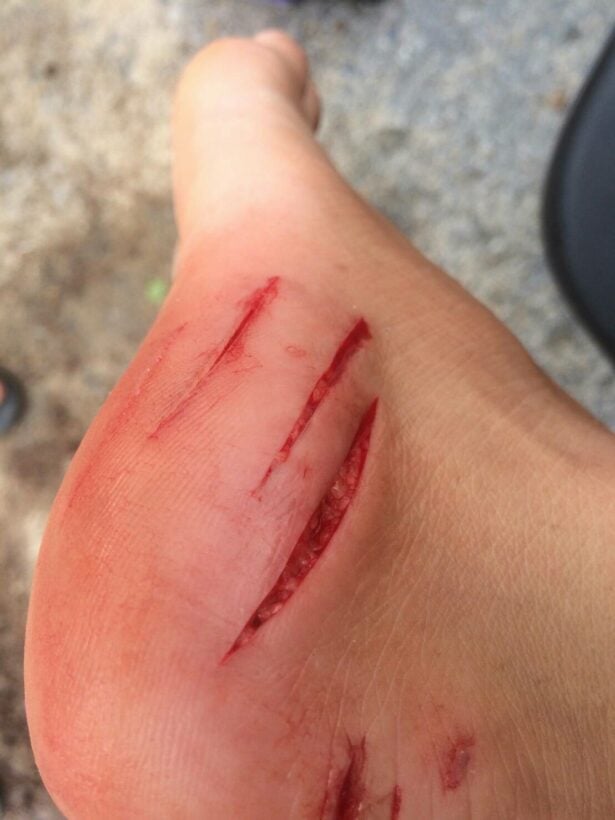 A 25-30 year old Japanese man was calling for help yesterday (Wednesday) after getting attacked by a mystery marine creature at Kamala Beach which left him with some severe, deep wounds.
Kamala police and locals in the area have surmised that the wounds seem to have resulted from sharp teeth, perhaps even a shark. The man suffered a deep wound on the left heel while there were 3 other marks on the side of his left foot. The rescue team gave him first aid before he volunteered to go to the hospital on his own. He refused to tell his name to rescuers or police.
He briefly explained that he was surfing in the sea before feeling some bites on his left foot. He shook his foot before reaching onshore to call for help.
The incident follows a similar episode which happened two years ago on Karon Beach when a Bull Shark was thought to be behind an attack on a tourist. The pictures of this man's wounds have been sent to Bangkok specialists to investigate whether it could have been from a shark or not.
The Japanese man was later identified at Bangkok Hospital Phuket as Keita Koshigoe.
(We've posted a photo of the man's wounds for the purpose of possible identification or information from a reader.)
- Kritsada Mueanhawong
Body of Phuket jet-ski staffer found in Phang Nga Bay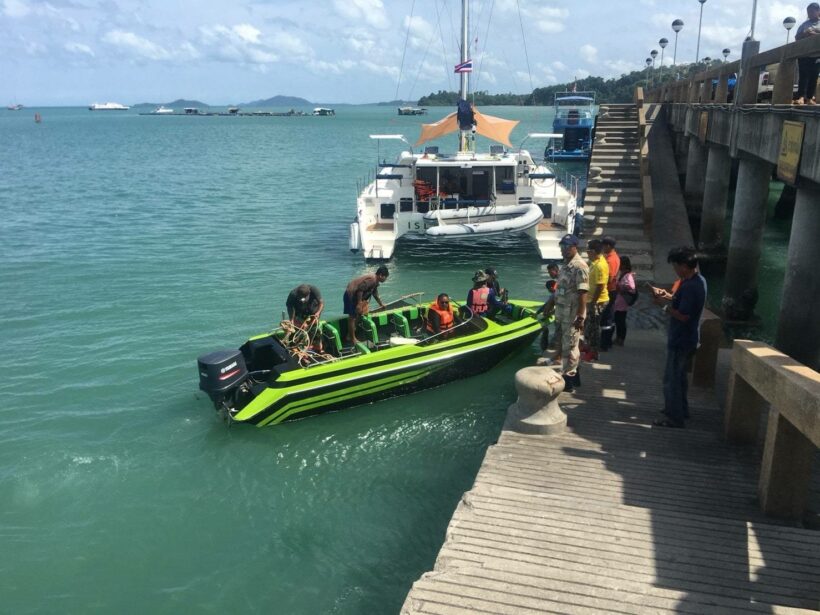 The body of the jet-ski staffer who disappeared in a Phuket storm around the Naka Island area last Tuesday (July 17) was found today (July 22) in Phang Nga Bay.
A staff member of a jet ski business disappeared after he was hit by a wave near Koh Naka, off Ao Po in Pa Khlok at 3pm on Tuesday.
Read the original story HERE.
The Thalang District Chief Adul Chootong  was notified by rescue workers at 10am this morning that the body of 31 year old Koset 'Oat' Deebukkam was found floating face down on Baan An Pao Beach at Naka Noi Island in Phang Nga Bay.
His body was taken to Koh Yao Hospital. His relatives have confirmed that it is the body of Mr Koset.

Same-sex civil union bill ready for Cabinet in two months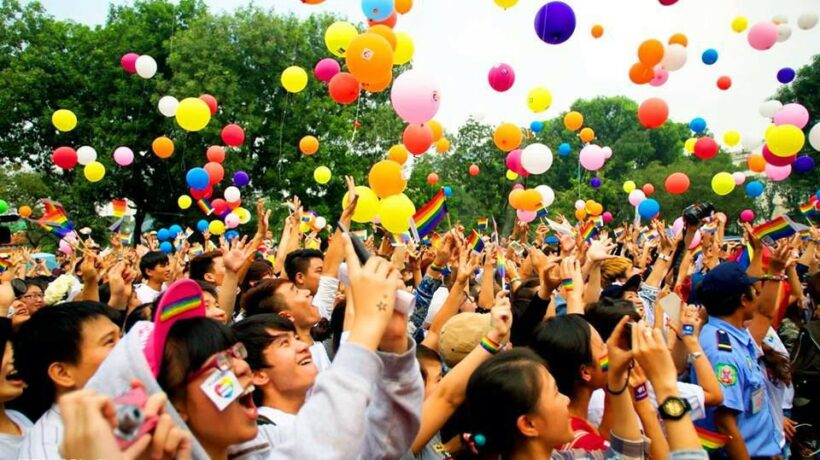 A same-sex civil partnership law should be drafted and discussed before next year's elections.
Pitikarn Sitthidech, the Rights and Liberties Protection Department chief, saystThe law, allowing same-sex couples to formally register as life partners, should be drafted by September.
It would then be submitted to Deputy PM and Justice Minister ACM Prajin Juntong, who would decide whether it should go to the Cabinet, she said.
Pitikarn says the sub-panel drafting the legislation that's been hailed by some as a progressive step towards the legalisation of gay marriage would meet on July 25 to review its 63 articles. Panel members were likely to make adjustments, she said, some based on the experiences of other countries that have adopted similar legislation, such as Mexico, South Africa, Canada, Australia and Britain.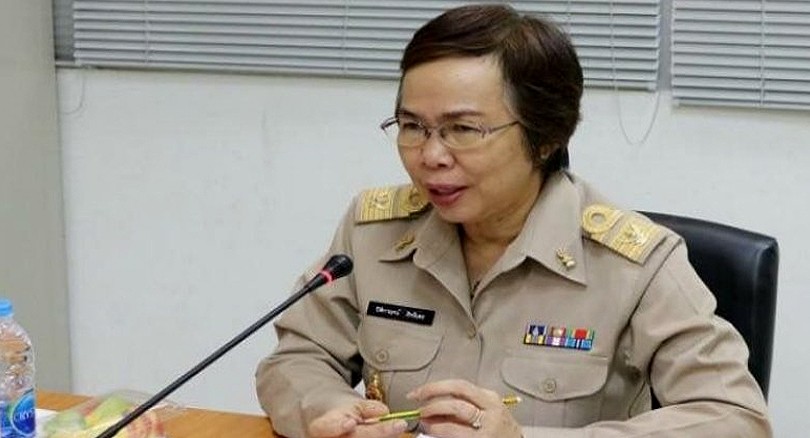 Pitikarn Sitthidech – Rights and Liberties Protection Department chief 
The bill will then be forwarded to the Rights Department's law development committee for further tweaking in September, and then to Prajin, Pitikarn said. She pointed out that the process in some countries had taken up to 10 years, but Prajin wanted to fast-track Thailand's version because of the many LGBT (lesbian, gay, transgendered and bisexual) citizens who deserve the same rights as everyone else.
Pitikarn said Prajin had insisted that the authors of the legislation understand the situation in society well and the sensitivities involved. He wanted guidelines set out to support the status of same-sex life partners registered in other countries who were now living in Thailand to ensure they enjoyed the rights to which they were entitled.
Prajin wanted it made clear which agency would handle registrations once the law comes into effect. And he expects the law to lay the foundation for the legalisation of gay marriage.
"Since the ministry began moving forward on this law, we have received good feedback from the LGBT community and a 60,000-name petition expressing support for the action, as well as much useful information," Pitikarn said.
"I believe many more people are passively supporting this law – the many who haven't yet expressed their LGBT status."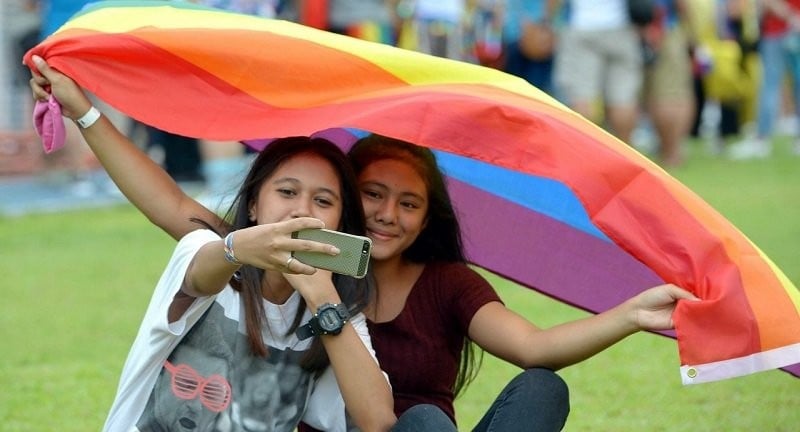 SOURCE: The Nation
Floods continue to cause havoc in the north, west and central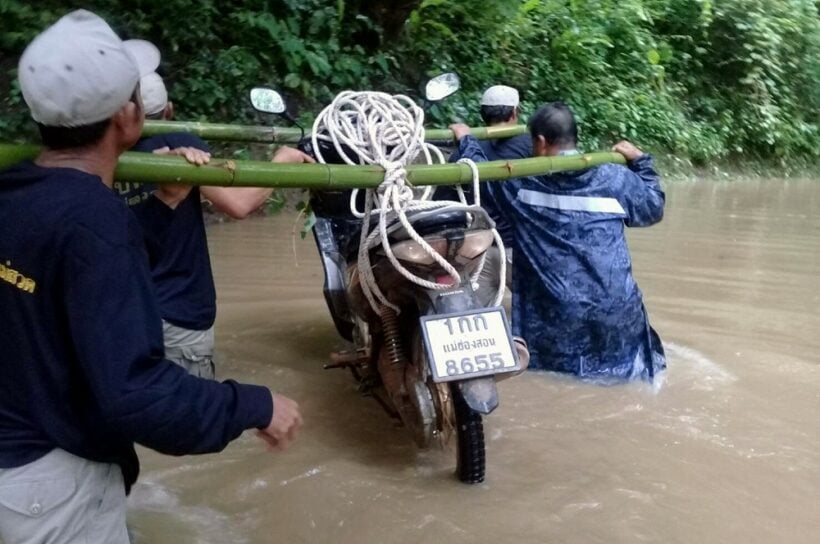 Floods are causing havoc across swathes of provinces across Thailand. From the north in Chiang Mai, to the west in Kanchanaburi and as far south as Prachuap Khiri Khan and Ranong.
The Thai Department of Disaster Prevention and Mitigation chief says that the flooding has been triggered by tropical storm Son-Tinh which still sits over Laos, so far affecting 13 Thai provinces and 2,369 families between July 17 and today (July 22).
Director-general Chayapol Thitisak said 23 districts witnessed flooding and in some cases landslides in Kanchanaburi, Tak, Chiang Mai, Mae Hong Son, Phichit, Nakhon Sawan, Trat, Phrae, Phetchabun, Phitsanulok, Ranong, Phetchaburi and Prachuap Khiri Khan.
Conditions have normalised in 10 provinces, he said, but there is still flooding in six districts in three provinces.
In Kanchanaburi's Sangkhla Buri district, 400 families are affected, in Tak's Mae Ramat, Phop Phra, Tha Song Yang and Umphang districts 80 families, and in Prachuap Khiri Khan's Hua Hin district another 80 families, though the water level is decreasing.
Next cause for concern, says the Meteorological Department, is a tropical depression over the upper South China Sea that's moving towards the upper Philippines at a maximum sustained wind speed of 55 kilometres per hour.
It will not affect Thailand directly, the department predicted, but travellers should monitor the situation if they are travelling in these regions.
"The southwest monsoon over the Andaman Sea and Gulf of Thailand is also strong, creating waves up to three metres high", it says.
"Ships should proceed with caution and small boats should stay ashore".
Chayapol said he had contacted officials in provinces in the East and upper South to be prepared in case of flooding or seaborne mishaps.

STORY: The Nation