Ten year 'Geeza Visa' now available for Retirees in Thailand.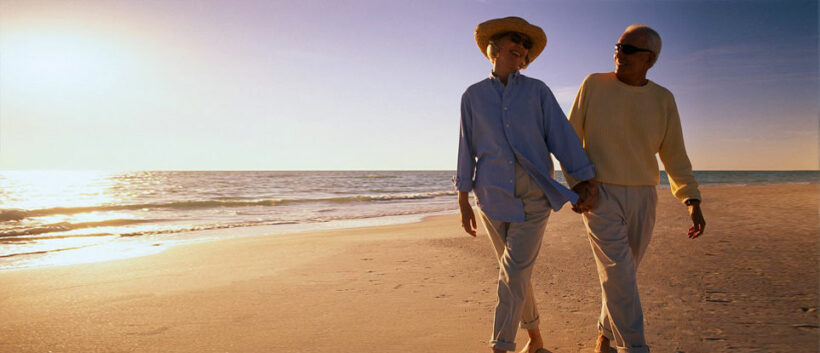 The 10-year visa for foreign retirees is now available at an Immigration office near you. Despite the top Immigration officer's announcement today many offices are unaware of the change and new availability of the 10 year visa option.
Lt. Gen. Natthathorn Prohsunthorn says the new visa comes in two installments, each lasting five years. Foreigners from 14 countries who meet certain criteria are candidates for the new 10 year option. You'll need to have three million baht in bank account and be over 50 years of age.
Lt. Gen. Natthathorn says the new visa is now available. "Foreigners can apply for it at their provincial immigration offices. Although the new retirement visa has been available since last Friday, Natthathorn says no applications have crossed his desk so far.
He went on to suggest that the media should spend their time reporting this new visa rather than wasting time on reporting long waiting queues at Bangkok's two airports.
Meanwhile calls to Phuket's two Immigration offices drew a blank with the officials answering the phones unaware of the new visa.
Natthathorn says a memo had already been sent out but some officials might not have read it. He advised potential applicants to push ahead with the application anyway.
The Thai government announced the new visa plan last November hoping the new passport stamp would promote Thailand as a destination for medical services and retirement. The current 'Geeza Visa' requires annual renewal.
To be eligible you must also have health insurance that covers hospital stays and provides at least USD$10,000 annual coverage. Visa holders will still have to check in every 90 days with the Bureau of Immigration, must not have any pending criminal convictions or charges, and have at least 3 million baht in their bank account.
Karl Vandelhole is a 55-year-old Belgian correspondent for Der Spiegel who lives in the southern province of Krabi on a journalism visa.
He says the newly announced visa seeks to attract the wealthy while ignoring regular expats and their rights to live with their families.
SOURCES: Thai Immigration, Khaosod English
PHOTO: Konrad Legal
Keep in contact with The Thaiger by following our
Facebook page
.
Never miss out on future posts by
following The Thaiger
.
Pro-democracy movement raises issues on LGBT and women's rights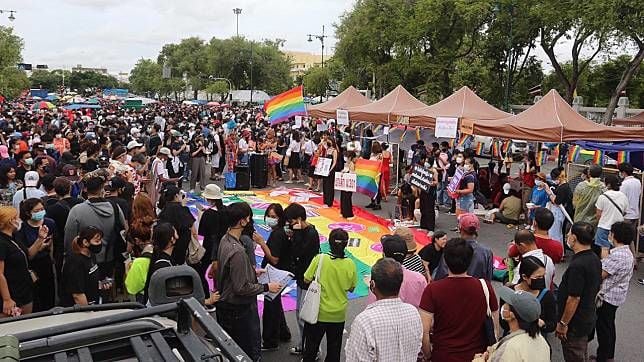 The pro-democracy movement is now sheading light on issues on gender equality and LGBT rights in Thailand. Some people at the September 19 rally in Bangkok were collecting signatures calling on the decriminalisation of abortion and prostitution. Even a booth called "Pussy Gallery" was set up where people could draw colourful vaginas, raising awareness that the colour does not value a woman.
Since a large rally in July, activists have been calling on an end to the military run government and demanding a rewrite of the constitution. The New York Times reports that young women are at the frontlines of the protests, some raising issues like abortion and taxes on menstrual products as well as outdated rules for girls at Thai schools.
A Times reporter spoke to female student involved in the political movement who said "The monarchy and the military have all the power in Thailand… I shouldn't be afraid to say that men have almost all the power in Thailand."
In the past, PM Prayut Chan-o-cha brushed off talk of gender equality. In 2016, before he became prime minister, the retired general said "Everyone says that we have to create justice, women and men have equal rights … Thai society will deteriorate if you think that way." He went on to say "Outside the house, we (men) are big … At work, we (men) have the power."
The Times reports women only occupy 14% of seats in parliament. Before the 2014 military coup, they only occupied 5%. The nation's top military school and the Royal Thai Police Academy do not accept women.
Along with the Pussy Gallery at the September 19 rally, another booth encouraged participants to paint sanitary menstrual pads to send the message that a woman's period is nothing to be ashamed or embarrassed about. The pads were also given away for free as a protest against the tax on menstruation products.
Gender equality and LGBT rights activist Chumaporn "Waddao" Taengkliang gave a speech at the rally and said there are stereotypes, harassment and injustice in Thai society that exclude both woman and LGBT people from the right they deserve. Waddao says in Thai media, LGBT people are often portrayed as comic relief.
Winner of Drag Race Thailand Season 2, Angele Anang, was also seen at the rally. Angele says Thailand needs LGBT rights, like same-sex marriage.
"This government is no longer legitimate. They have not provided justice to everyone, whether you are an LGBT person, or whether you are a woman. They are not transparent in every aspect, such as the budget. I am here to be a part to tell them what we want."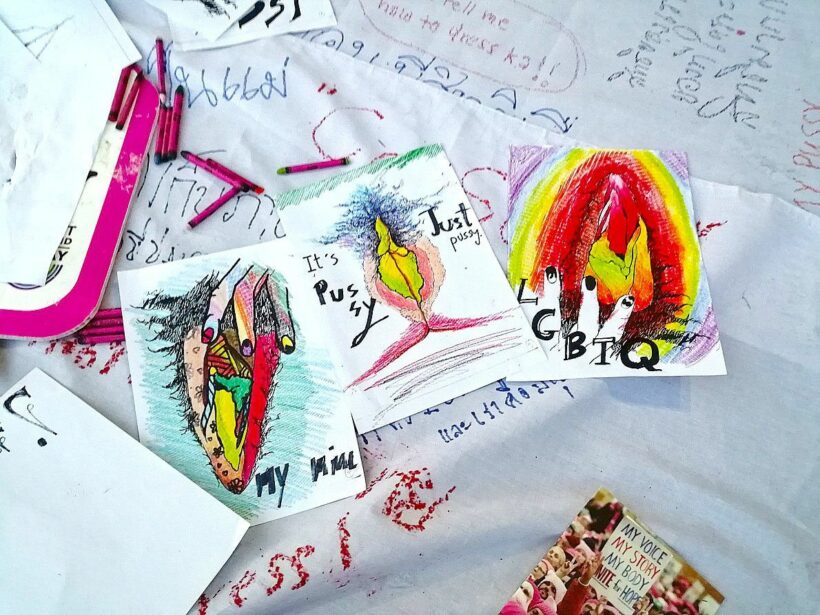 SOURCES:New York Times | Prachatai English
Keep in contact with The Thaiger by following our
Facebook page
.
Never miss out on future posts by
following The Thaiger
.
Thailand beaches may limit visitors until Covid-19 vaccine is available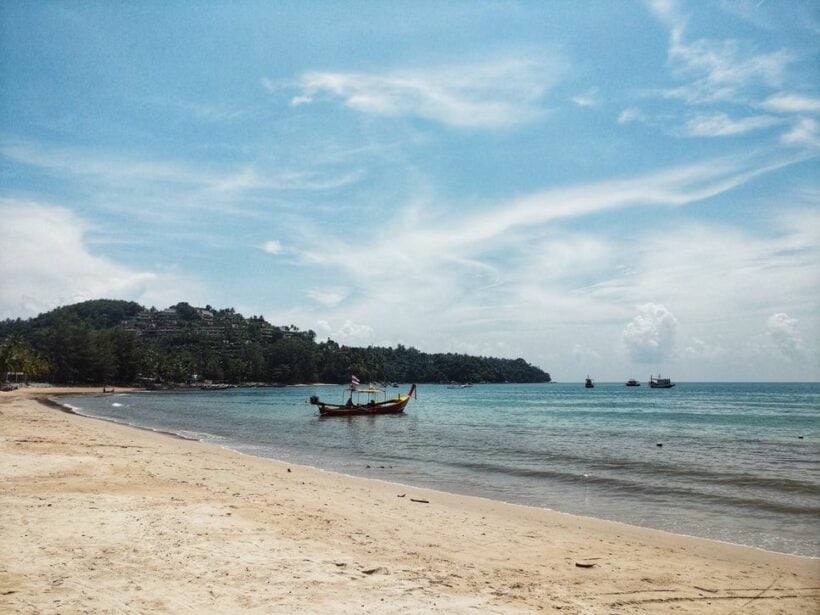 Beaches and national parks might not fully open to international tourists until a Covid-19 vaccine is available. Around 120 to 150 tourists departing from China are set to arrive in Phuket on October 8 after a 6 month ban on international tourists. They'll have to go through a 14 day state quarantine, but after that, they may not be able to enjoy some of the island's beaches. A report from Bloomberg says it's "unlikely" beaches and parks will fully open to overseas travellers until a vaccine is out.
Thailand's borders won't fully reopen to international tourists until a vaccine is widely available to the public, according to Tourism Council of Thailand president Chairat Trirattanajarasporn. For the time being, only tourists on select charter flights with a 90 day Special Tourist Visa can enter the country.
"It's good for the country to reopen even if it's just for trial … Once we've tested our reopening plan for a month, we can assess how to go forward and allow more visitors to come in."
The new Special Tourist Visa is an effort intended to help revive Thailand's tourism industry which has been crippled by the coronavirus pandemic. According to Bloomberg, the sector makes but about a fifth of the nation's economy. Last year, the tourism industry generated 1.9 trillion baht with about 40 million foreign visitors. With travel restrictions in place to control the spread of the coronavirus, Chairat predicts tourism revenue will drop 82.6% to 336.5 billion baht by the end of the year.
"Businesses that rely on foreign tourists, especially in Phuket, Samui, Pattaya and Chiang Mai, will continue to close in the coming months because there would only be a small group of people coming in after the reopening."
SOURCE: Bloomberg
Keep in contact with The Thaiger by following our
Facebook page
.
Never miss out on future posts by
following The Thaiger
.
Thailand News Today | Phuket re-opens, TripAdvisor review saga, Samut Prakhan chem spill | Sept 30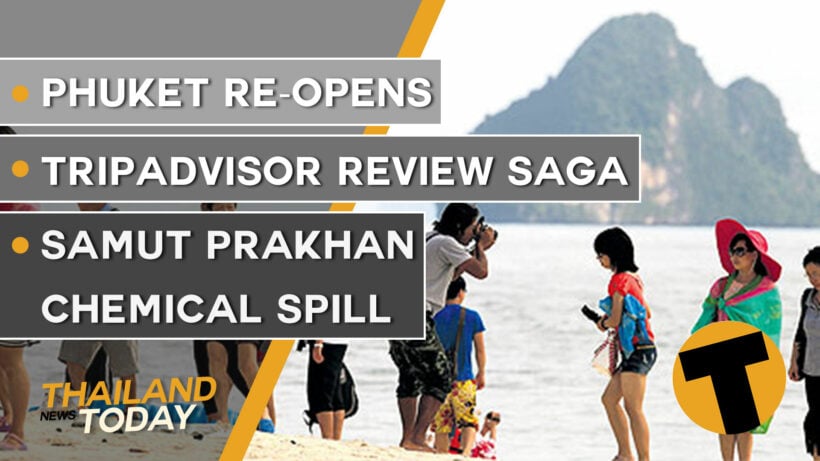 Daily TV news about Thailand. Updates and all the latest information from thethaiger.com.
Phuket prepares to welcome first Chinese tourists in over 6 months
The first group of tourists to arrive under Thailand's new Special Tourist Visa scheme will land in Phuket on October 8.
The flight from Guangzhou in southern China will carry 120 tourists, who will spend their first 14 days in alternative state quarantine. They are reported to be travelling under the government's new STV.
The resort islands of Phuket and Koh Samui will be the first to welcome travellers under the Special Tourist Via scheme. Guangzhou has not recorded any new cases of the Covid-19 virus for a prolonged period.
The CCSA reports that there will be a limit of 300 foreign tourists admitted each week, but this will be reviewed after the first phase of the re-opening. All arrivals will be subject to 14 day quarantine.
Minister calls for all complaints against Sarasas schools to be monitored amid abuse allegations
The Education Minister is asking the Office of the Private Education Commission to closely monitor all complaints filed against all Sarasas Witaed School branches around the country.
34 out of 42 of the schools have had complaints filed against them. Allegations of abuse first emerged when the actions of an abusive teacher at a branch of the school in the central province of Nonthaburi, just north of central Bangkok, were captured on CCTV.
Additional complaints made against several other branches of the private school allege harsh punishment, the charging of fees not sanctioned by the Education Ministry, and the use of unqualified teachers. The Thonburi school was also accused of using babysitters as teachers
The man who wrote the bad reviews for Koh Chang's Sea View Resort has a criminal record
In the ongoing stoush between the American, Wesley Barnes, and Koh Chang's Sea View Resort, it's now been revealed that Mr Barnes has been of interest to the US judicial system in the past, being accused of firing a weapon at a bar in Jackson County, Missouri.
Wesley Barnes, who has been working in Thailand as a teacher, posted a number of negative reviews on different platforms, including Trip Advisor, allegedly accusing the Koh Chang resort of "modern day slavery", amongst other complaints. He stayed at the resort in June this year.
But this isn't the first time Mr Barnes has come to the attention of police.
In the US there was an incident which is now public record. There was an official police complaint against the 34 year old in 2017. He was accused of firing a weapon near Waldo Bar, and later at a convenience store, told people he was a federal agent prior to the initial incident.
Of course the man's criminal record doesn't prevent him from posting negative reviews but provides just a little more context to the ongoing saga between the hotel and Mr Barnes.
PM dismisses rumours of alliance with opposition to form new government
Thai PM Prayuth Chan-o-cha has rubbished rumours that the ruling coalition parties plan to join forces with the opposition Pheu Thai party to form a new government.
While the PM initially didn't respond to the question, instead bidding reporters a good day and walking away, he did mumble that he had enough "headaches" with one of his coalition partners.
Meanwhile Deputy PM, Prawit Wongsuwan, also dismissed the question, accusing the media of being behind the speculation. Under the current constitution the Thai PM is elected by a parliamentary majority, and not automatically coming from the leader of the party with the most number of votes. But a coalition between Prayut and Pheu Thai does seem, at face value, extremely unlikely.
Around 10 villagers hospitalised after chemical spill in Samut Prakan
Around 10 people were hospitalised after a chemical tank spilled at a village in Samut Prakan, just southeast of Bangkok.
Those near the spill reported feeling nauseous and some had trouble breathing. Officials do not known what chemical was in the tank.
The 1 metre tank had been taken into the forest by 2 employees at a second hand shop who hoped they could take it apart and sell the scrap metal. The 2 employees fainted when the tank spilled. Trees and grass in a 100 metre radius of the chemical spill also died.
The chemical let off a strong odour and Thai media says the fumes spread to a nearby village. Those at the second hand shop, close by to the chemical spill, started to feel nauseous and some had trouble breathing. Some people reported skin rashes after the incident. Around 10 villagers, including children, were sent to hospital.
Keep in contact with The Thaiger by following our
Facebook page
.
Never miss out on future posts by
following The Thaiger
.