Indian journalist stripped, blackmailed and robbed by compatriots – Pattaya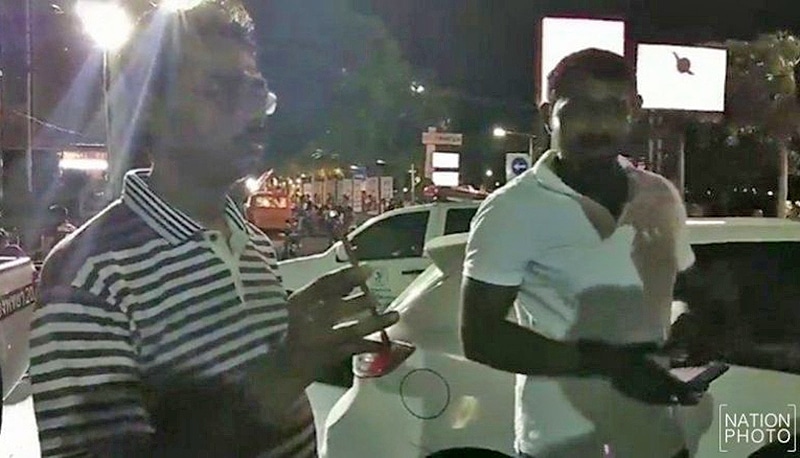 An Indian journalist says he's been assaulted, stripped, photographed and blackmailed in Pattaya by other Indians. He made an official complaint filed with Pattaya police.
The 40 year old victim, Anirban Ghosh – writer for the Times of India – lodged the complaint at 1am on Sunday morning.
Anirban claims that some Indians had contacted him saying they wanted to hire him to take pictures for a tour company with a plan to promote the tours in the Indian travel market.
Taking up the offer, he checked into a hotel in the Bang Lamung district of Chon Buri province. But on Friday night he alleges that a heated argument broke our with the men when they allegedly failed to pay him the sum of money agreed. He then claims that the two Indian men assaulted and stripped him and, after photographing him, threatened to blackmail him.
"They threatened to send those pictures and even video clips to social-media pages that are well-known in India if I didn't give them money. I am famous there. So, I had to give them the 200,000 rupees (nearly 100,000 baht) I had in my possession," the victim said.
The attackers allegedly also demanded that the 40 year old sign two cheques for them. After he gave in, they fled the scene.
The victim decided to call a friend for help the following day. The friend is married to a Thai woman who took him to the police station to lodge the complaint.
Police say they will investigate the case and find the culprits.
BREAKING: 26 year old Sumit Kayan and 32 year old Rahul Wadhawah have now been detained by Pattaya police. Two cheques and credit cards belonging to the 40 year old Indian victim were found with the men.
SOURCES: The Nation, Thailand News


Read more headlines, reports & breaking news in Pattaya. Or catch up on your Thailand news.
UPDATE: Armed Mercedes snake man to be charged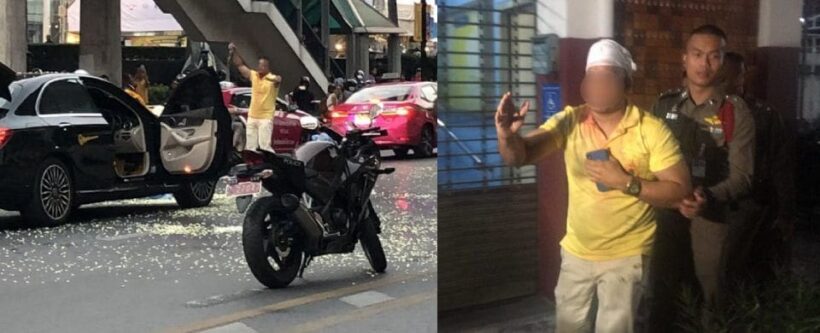 No previous mental medical health problems have been uncovered for the man who released snakes on the road outside Central World in Bangkok yesterday.
The incident caused bedlam and stopped traffic outside Central World. A man, armed with a large knife, stopped his new black Mercedes right in the middle of the road. He then got out, posted some signs around the car and started releasing snakes out of a blue bag onto the road in front of the bewildered passersby.
Read more about last night's bizarre display HERE.
Metropolitan Police revealed at a press conference that the man was 42 year old 'Kanetpitsanuthep' or Kanthapong Jakkrapopmahadaecha. He told police that he was worshipping as part of his beliefs in the Buddhism and Hindu religions. He says he received power from the sun (solar powered snake release). The man released two cobras during his impromptu demonstration yesterday.
The man had a mental health check this morning. If police determine that he doesn't have any mental health issues, he will face charges of releasing garbage in a public area, carrying a knife in public without reason and blocking traffic. Releasing the two cobras didn't appear to attract any particular conviction.
Kanetpitsanuthep told police that he was nervous as his mother has just passed away last year and that his sister had suffered from cancer.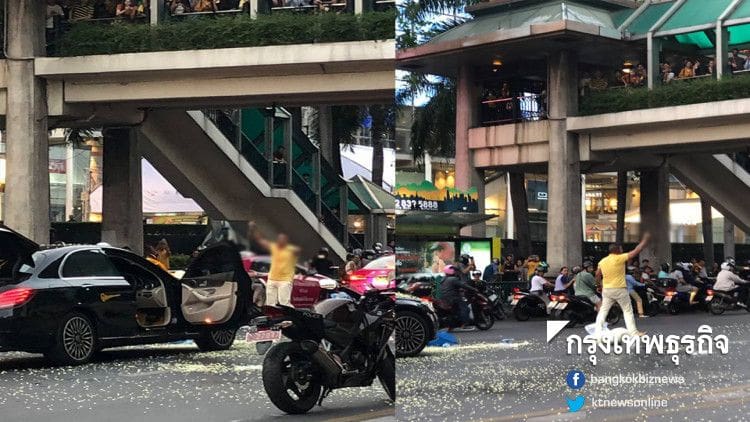 Three million baht Central Pattaya stormwater roadworks – FAIL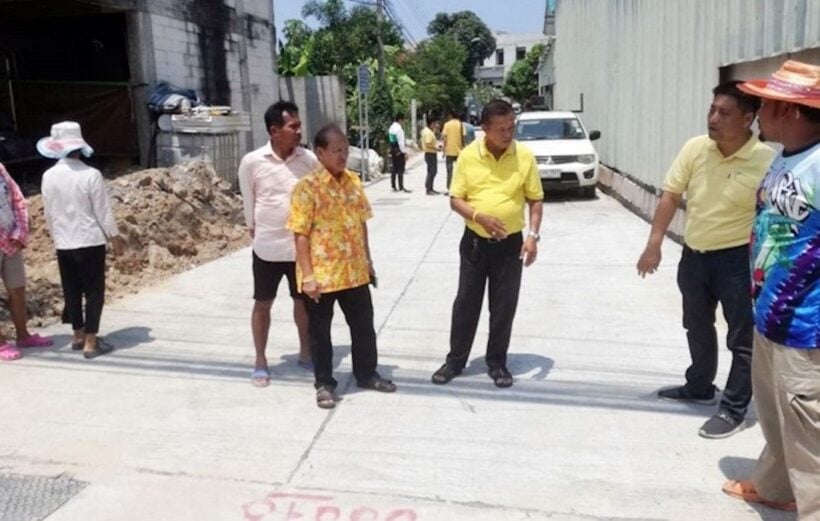 PHOTO: A representative of the City Engineering Department inspects two side streets in the Soi Arunothai Community. Central Pattaya residents are complaining that 3 million baht in roadworks has been a waste of money – Pattaya Mail
Three million baht spent but not a lot to show for the considerable investment. Central Pattaya residents say that nearly 3 million baht was spent on roadwork but has failed to alleviate the flooding in the sois where the money was invested.
Nattapong Santaveesuk of the city's Engineering Department toured two side streets in Soi Arunothai with neighborhood representatives Amnuay Muangthong this week.
The Pattaya Mail reports that residents living on Soi Charoensuk and Soi Udomsuk complain that their streets were ripped up, new drainage pipes laid and the road resurfaced, all with the goal of ending years of chronic flooding.
But it didn't work.
Both streets continue to flood and take a long time to drain according to residents
Both projects are under warranty for two more years, according to city engineers, so they will ask the contractors to appraise the situation and perhaps rip up the roads again to fix what they failed to do the first time.
SOURCE: Pattaya Mail
Top 10 ways to save water at home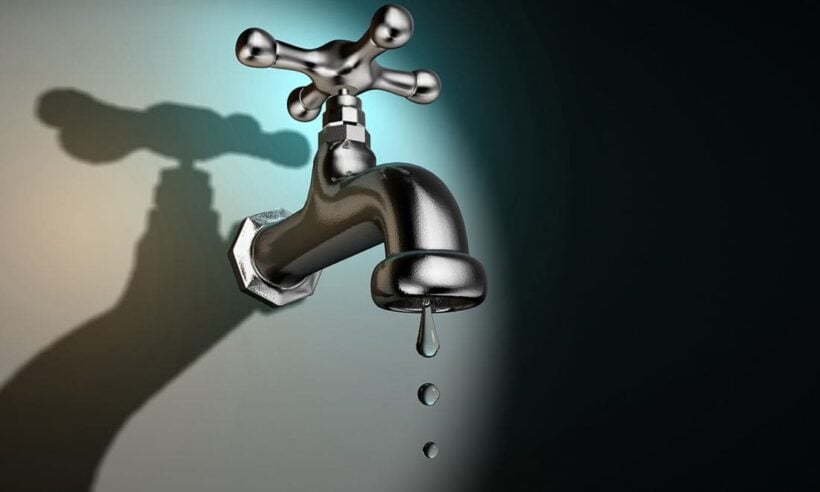 Hot weather and Thailand's boom-or-bust water issues (floods in wet season and water shortages in the hot season) are a part of our life. And it's predicted that there will be hotter hot seasons and wetter wet-seasons in the future. Even if we're not sure what the future brings we should all be conscious of our water usage, be more self-sufficient and empower ourselves to do something positive to protect Thailand's precious water reserves.
Here are a few ideas that may help you become more water-wise…
• Shower with a bucket. Don't let all that water pour down the drain and stick a bucket next to you whilst you shower. The plants will be grateful for an extra drink on hot days and save you using the hose sometimes. Whilst you're at it, cut your 5 minute shower down to three minutes. Really, you can sing somewhere else! And, really, do we absolutely have to have four showers a day? No. A fresh spray of the deodorant and a fresh shirt will be perfectly OK during water shortages. For couples, well, shower together!
• Leave the water running whilst brushing your teeth? Try turning it off until you want to rinse out your mouth. All that useable water flowing down the basic drain whilst you're brushing isn't making your teeth any whiter! Same when you're washing your hands or washing your hair. Turn off the tap whilst you're doing all the scrubbing. These little habits could end up saving tens of litres every time you do these common tasks.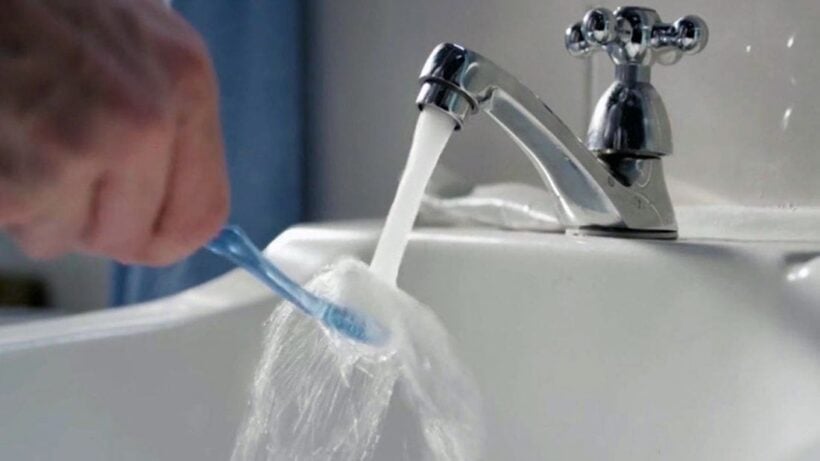 • Boiling pasta? Rice? Eggs? Once the left-over water has cooled use it to water your indoor or outdoor plants. Just make sure the water has cooled first!
• Washing the car at a car wash is more efficient than doing it yourself at home. Car wash businesses recycle a lot of their water. Even better, drive around with a dirty car now and then – it's not hurting you or the car and will save water by delaying your car wash.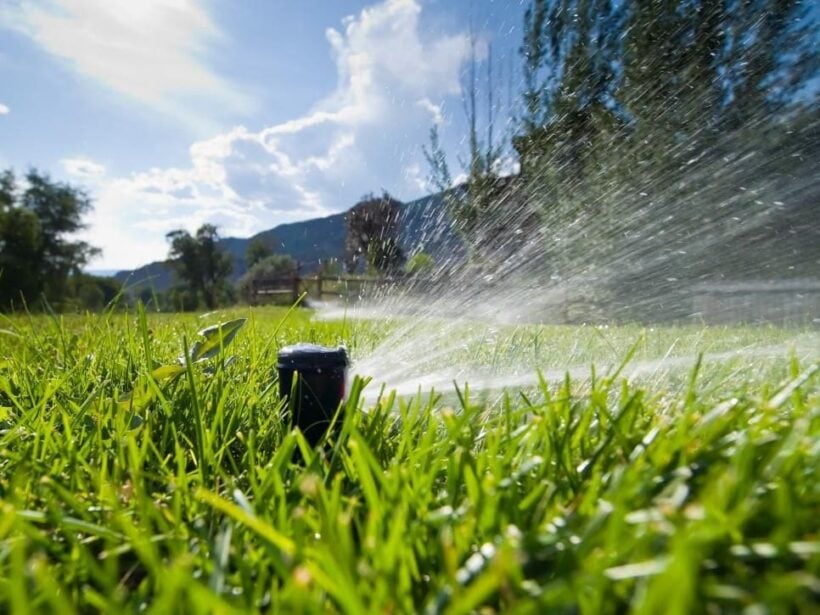 • Lawns use lots of water and daily watering during the hot season can soak up hundreds of litres of valuable. Letting your lawn go brown, be assured it will come back in the wet season. And long-term, landscape accordingly with water wise ground covers, succulents, and other plants that thrive in drought conditions. Lawns may be a luxury we can't afford in these water-conscious times.
• Only run the dishwasher when it's full. Even better wash the dishes by hand. Dishwashing machines are notable water wasters. Grab you partner or a friend and have a chat or a laugh for the five minutes it will take you to wash the dishes by hand. You could save up to 50-100 litres of water! And fill up the sink once and do all the washing together without leaving the water running all the time.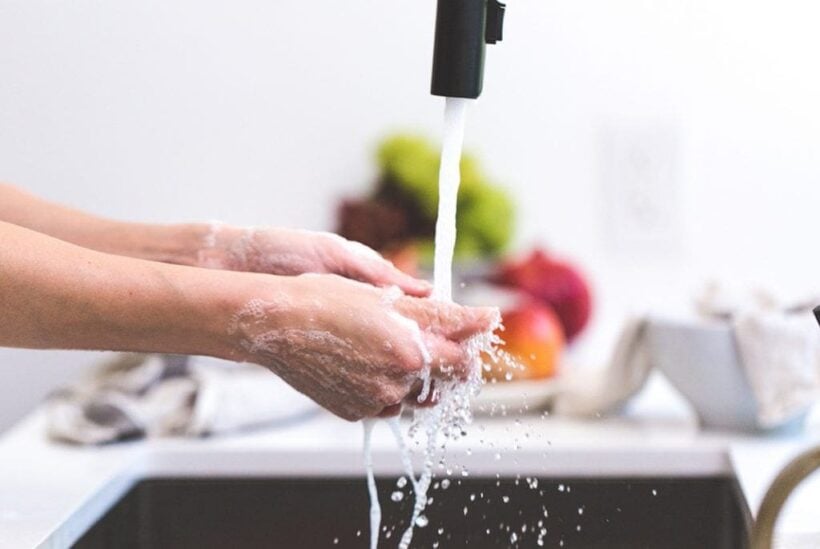 • Whilst it hasn't been a worry in the past, our useable potable water supplies around Thailand are becoming an issue that won't be fixed immediately. Consider installing a simple rain catchment system. They can be cheap or expensive and should be considered if you're building a new house as an integral part of the design. Your roof is an amazing water-catcher. Use it.
• Flush the toilet less often and with less water. Most modern toilets have a half-flush option and there are other tricks to reducing the re-fill in your toilet's cistern – putting a brick into your cistern is one way (gently!).
• Water the plants early in the morning. You'll need less water, since cooler morning temperatures mean less evaporation. It's not a great idea to water in the evenings, since this can promote mould growth in the humid Thai weather and hot evenings. And you really don't need to water the driveway. It's not growing. No one is going to walk past your house and compliment you on your sparkling clean drive-way.
• The dog WILL survive without being washed every day, or week. Indeed our dogs used to survive perfectly well without being washed at all. If the family pooch does need a wash try and use some of the water you saved from the bucket in the shower and be careful not to leave the hose on whilst rubbing in the shampoo. As for the cat, it is genetically programmed to clean itself better than you could ever hope to. Leave the cat alone – it DOES NOT need to be washed.