The evolution of an island – Phuket's rise and rise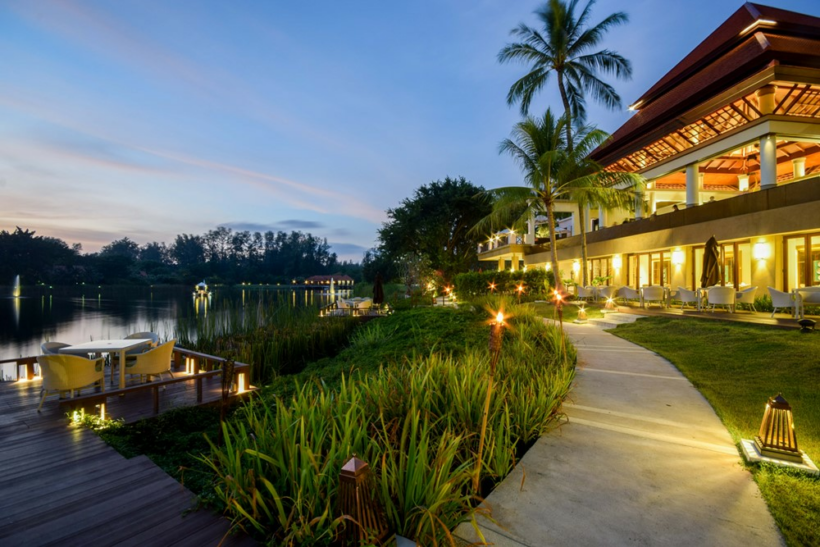 PHOTO: Banyan Tree Phuket
"Thailand's great push forward on mega-transportation projects is seeing strong dividends being paid in its tourism industry. One key example is Phuket, where passenger arrivals grew by nearly 19% in the first four month of the year at the newly upgraded and expanded international airport."
By Bill Barnett
Why Phuket? One only has to look at the upward trajectory of low-cost carriers (LCC's) and supercharged airlift. Underpinning the remarkable growth story is the exponential rise of Mainland China, which registered a 50% year-on-year increase, followed closely by Russia at 47%.
By the end of 2018, a record high 9.7 million passenger arrivals are expected to pass through the airport.
Direct flights to Phuket this year as of May has witnessed 23 new routes introduced to the destination with 19 being from Mainland China according to Thailand-based consulting group C9 Hotelworks latest market research. Currently there are 33 cities in China that link to the destination, door to door.
A defined shift in geographic source markets over the past ten years has experienced rising demand for non-beach centric activities. With the strong purchasing power of tourists, especially Chinese, Russians and Australians, more retail and tourism attractions are developing on the island. The changing mix of visitors is reflected in the island's hotel performance with leading hotel data benchmarking group STR reporting that in 2018 upper midscale hotels have shown the highest demand growth of 10% compared to the same period last year.
Phuket is gradually transforming to a more urbanised holiday destination rather than a pure beach getaway. Resort-oriented retail is a rising force, with our data showing nearly 200,000 square meters of Grade A net lettable area in the pipeline.
Another spin-off of the tourism numbers is a series of impressive upcoming themed tourism attractions including Vana Nava Water Park, Blue Tree Water and Entertainment Park and Aquaria at the new Central Festival mall extension. The powerful mix of retail and tourism is most evident in the island growth belt from Kathu to an ever-expanding Patong.
Looking at the hotel sector, presently Phuket has a total of 1,744 tourist accommodation establishments with 84,427 keys as of Q1 2018, which includes both registered and unregistered properties. There are 36 new hotels in pipeline with 27 properties affiliated with international hotel brands. In addition, with the intention to attract real estate buyers, 10 upcoming mixed-use properties will a have hotel residences component, which accounts for 28% of total incoming supply.
Summing up Phuket's pathway to sustainable growth, the announcement that the AoT (Airports of Thailand) is set to invest an estimated USD1.8 billion in a second airport just over the Sarasin Bridge in Phang Nga bodes well for fundamentals. Creating a broader Greater Phuket Tourism Triangle that includes Phang Nga Bay and the prime West Coast beach strip from Natai to Thai Muang on the mainland will bring more diversity and refresh the island's maturing global appeal.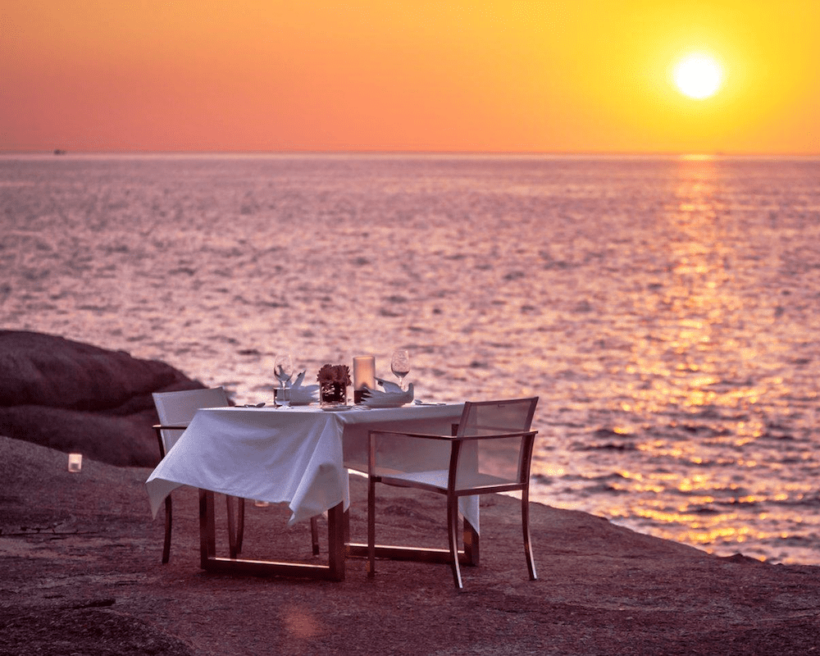 Read the full report from C9 Hotelworks.com HERE.

Find more property for sale and rent across Thailand at Thaiger Property, powered by FazWaz. You can even list your property for free.

Somkid says he'll fly to Beijing to discuss luring back Chinese visitors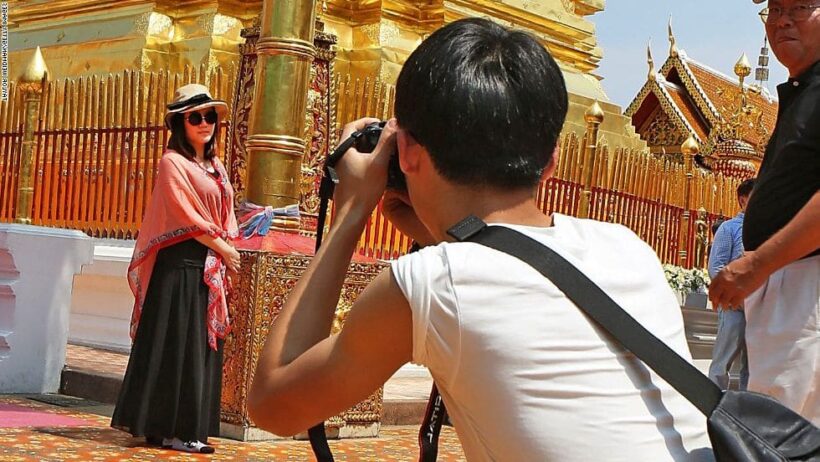 The fallout from a number of tragedies and bad PR has mobilised the Thai government to take firm steps towards luring back the Chinese travellers who have been looking elsewhere, other than Thailand, for their chosen holiday breaks.
The Nation is reporting that Deputy PM Somkid Jatusripitak has said today that he may have to hold talks with the Chinese government in Beijing to explore ways to boost the number of Chinese tourists back to the kingdom.
He says the number of Chinese tourists in September plunged by 14.80 per cent compared to the same month last year and the Thai government must find ways to improve the number of visitors.
In Chiang Mai, a crisis meeting for tour operators was held on tuesday night where hotel owners and tour group operators learned that Chinese tourism was down 50% in the first nine months of 2018, compared to last year.
Some measures were put forward at the Chiang Mai meeting to woo them back, including setting up Chinese language classes to improve communication with the tourists from China.
Deputy PM Somkid says Chinese tourists are a major group of foreign tourists for Thailand and he has instructed the Tourism Authority of Thailand to work with the Thai Airways International to come up with promotional packages for Chinese tourists for the final two months this year (reading between the lines there could be some cheap tickets coming up for flights to Chinese destination in November and December).
Somkid said THAI has also been instructed to hold talks with China Southern Airlines on cooperation of flights to attract more Chinese tourists. The deputy prime minister added that he has also instructed the Foreign Ministry to consider granting Chinese tourists visas on arrival, lessening the paperwork and costs for travellers from China.

Deputy PM Somkid Jatusripitak – PHOTO: The Nation
SOURCES: The Nation, The Thaiger
Woman stages an accident and lies to police about gold theft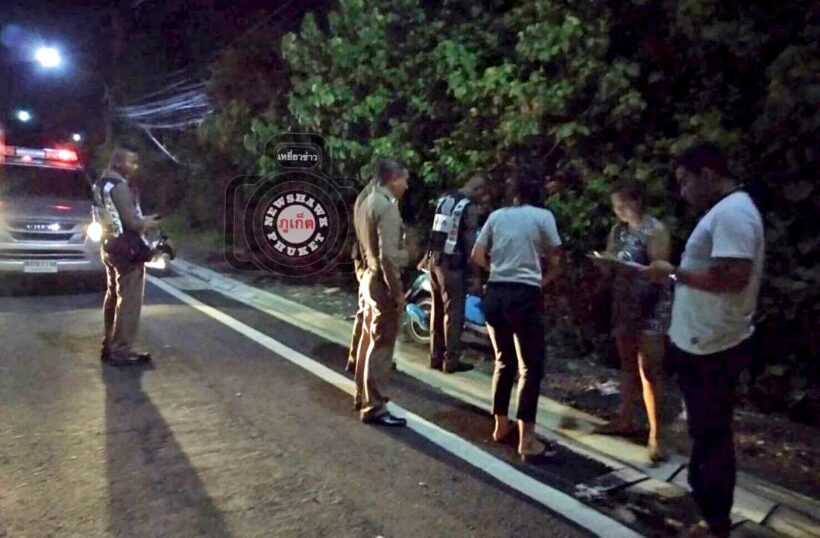 PHOTOS: Newshawk Phuket
A woman has confessed to lying to police about two thieves that snatched her gold necklace and bracelet on Sakdidet Road in Wichit.
On Tuesday, 'Newshawk Phuket' reported that two thieves snatched the gold necklace and bracelet weighing around 30g of gold, worth 40,000 baht, on Sakdidet Road in Wichit.
Patrol police arrived at the scene to assist the woman and investigate her claims.
Yesterday, Phuket City Police say that the woman, 25 year old Rattana Kraiwan from Songkhla, had been taken to the Phuket City Police Station for questioning.
Rattana hadn't filed an official report to police and she eventually admitted to police that she made the story up.
Police say she's admitted to staging the fall off her motorbike into a ditch nearby and pawning off the two gold items, which belonged to her husband, to pay for her personal debts. She said she was afraid that her husband would be angry so she made the story up.
Rattana has promised to police that she will not do things like this again. It is unclear if police pressed any charges or just closed the case with a warning.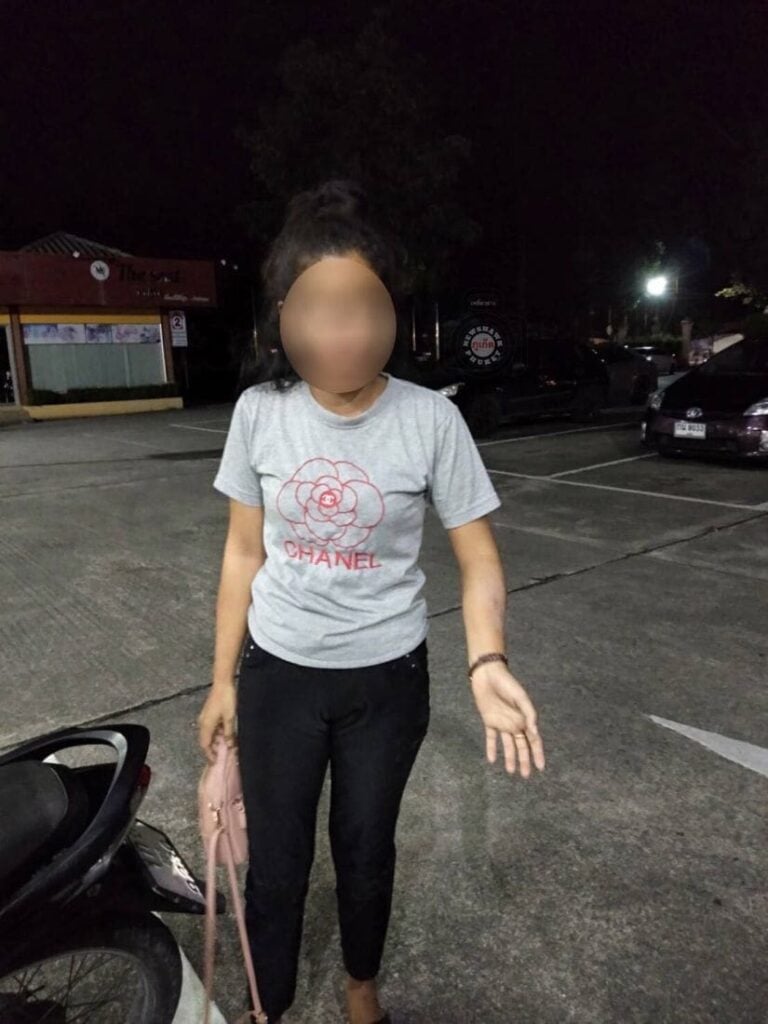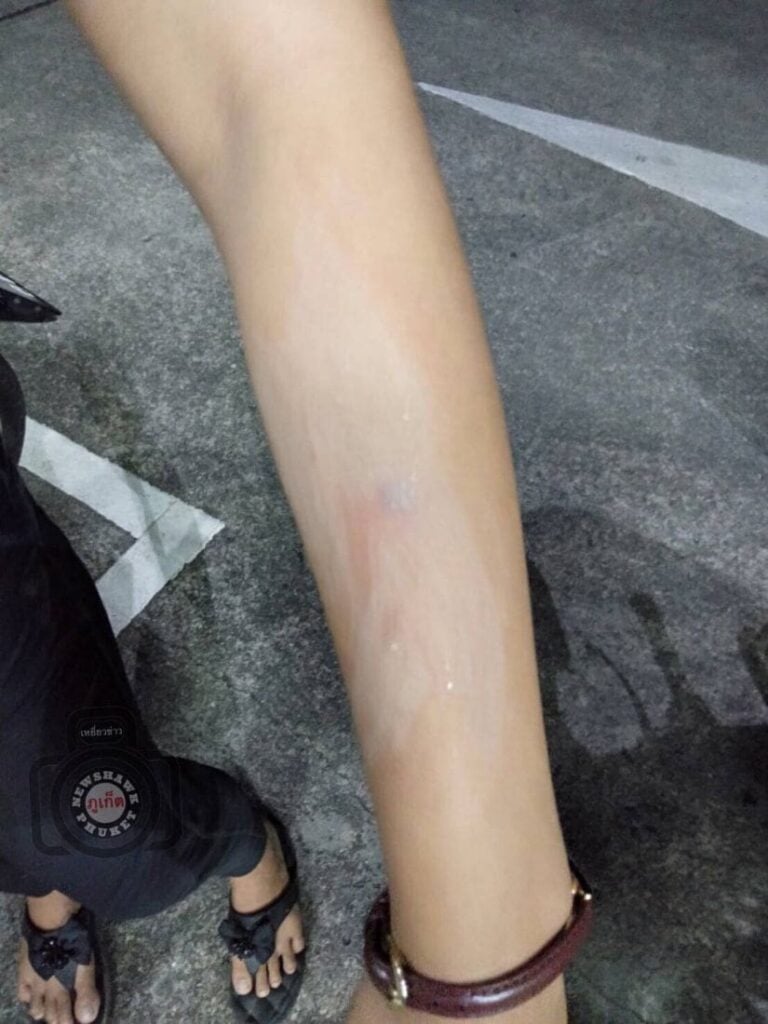 No more coups, unless we need one – Commander in Chief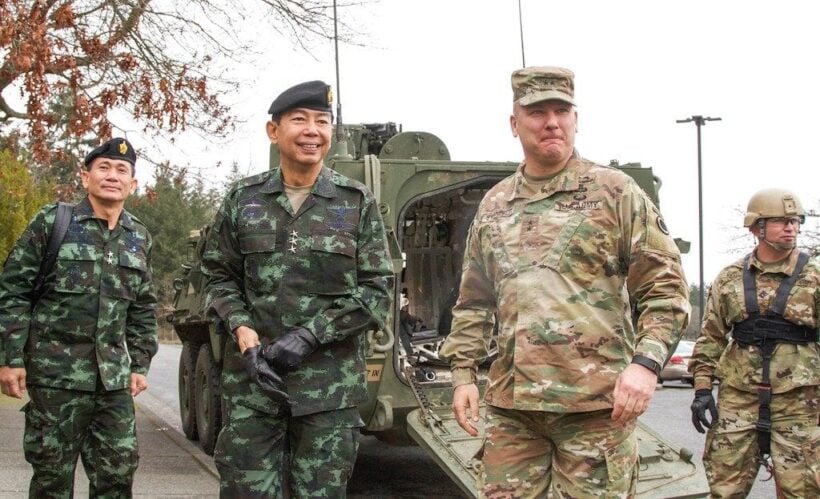 With the country heading for elections in February, or sometime soon in 2019, the hope is for a new, democratically elected government following four and a half years of military rule. But would the army rule out another coup?
Army Commander-in-Chief Gen Apirat Kongsompong has refused to rule out the possibility of another coup if the country is plunged into chaos again.
Speaking to Thai PBS, Gen Apirat said… "My hope is that politics will not bring the country into conflicts again. If politics doesn't cause chaos, then nothing will happen."
Military coups have gone hand-in-hand with the rough and tumble of Thai politics for almost 80 years since the country stumbled into democratic parliamentary rule in 1932 in a bloodless coup.
Speaking to the media for the first time since taking office, Gen Apirat says that, while Thailand had had more than 10 military coups, the last few ones were triggered by politics.
"Gen Prayut Chan-o-cha, who was then army chief in 2014,  had no choice but to intervene. Just imagine what would have happened, had Gen Prayut did not do what he did."
Gen Apirat also voiced full support of the army for the National Council for Peace and Order.
"The army and NCPO are one and the same."
But the General stressed the army is ready to lend support to any government that comes to power.  By his position, Gen Apirat also currently serves as the secretary of NCPO.
The new army chief said he is hopeful that the country will not have to endure more any violent political conflicts.
"We have seen what conflicts have done to the country. Let them serve as a reminder ," he said.