Two year battle for hospital compensation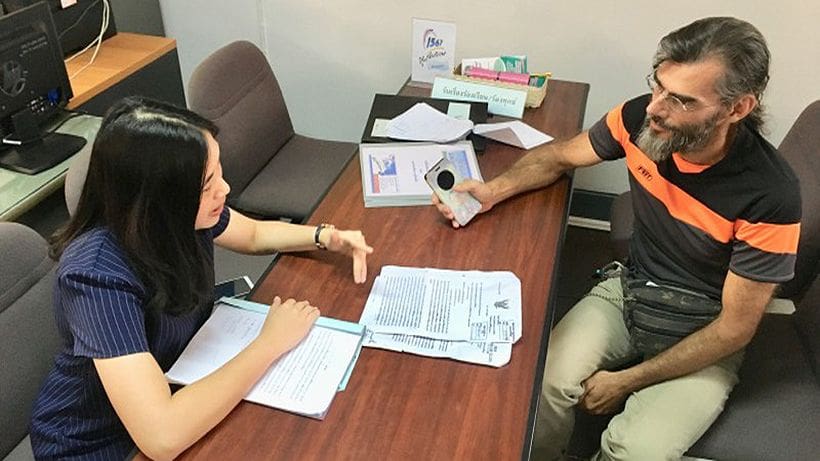 Thai media 77jowo is reporting that the Hua Hin Hospital and the Department of Public Health have agreed to return more than 20,000 baht to a man from the Netherlands who claims he was ripped off by the hospital because he was a foreigner.
Back in September 2016 a man, Erwin Buse, complained to the government watchdog Damrongtham in Prajuap Khiri Khan that he had been obliged to pay 300 baht for each visit to the hospital and an unexplained 858 baht "admission fee". The man, a former engineer, was suffering from prostate cancer at the time.
He claims that he was ripped off because he was a foreigner. By that time he had already been in Thailand ten years and had a Thai wife.
But he says justice was slow in coming. He recounted that visits to the hospital were painful round trips of 200 kilometers on a motorcycle. He says the hospital kept on coming up with excuses not to pay him.
But 77Jowo reported good news for Mr Buse on a recent visit to the Prajuap Damrongtham office. He was told by the office that he would be receiving 20,000 baht from the Hua Hin Hospital and the Department of Public Health by the end of this month. The fight has been dragging on for two years.
Thai media is reporting that Mr Buse now suffers from intestinal cancer, has no job and looks after goats. His Thai wife runs a salon in Makham Khong, Koh Lak, they said.
SOURCE: 77Jowo


Read more headlines, reports & breaking news in Hua Hin. Or catch up on your Thailand news.
Thief steals rescuer's wallet on Hua Hin beach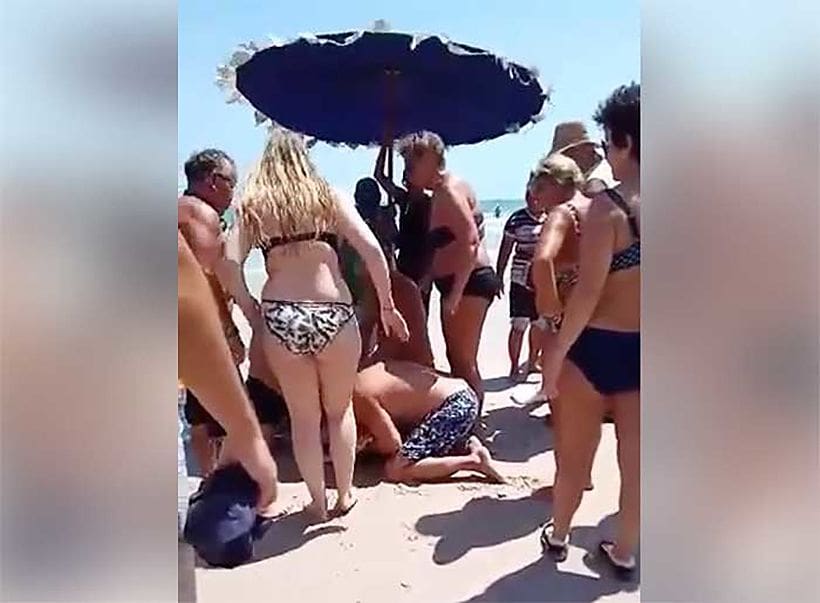 A tourist has drowned whilst swimming at Hua His Beach near Soi 69. Tragic indeed. But a foreigner Good Samaritan who went in to help the man has had his wallet stolen from the beach whilst trying to save the man.
A video taken around 1 pm yesterday shows a group of foreigners doing their best to revive the man; one applying CPR whilst others are providing shade and other assistance.
At this stage the ambulance had been called but not yet arrived.
The man's wallet contained important documents and money. Hua Hin police are aware of the incident.
The tourist who was rescued from the water died despite the efforts of everyone on the beach.
We will report more about the drowned man's circumstances when we receive the police report.
Hua Hin massage shops blocking the beach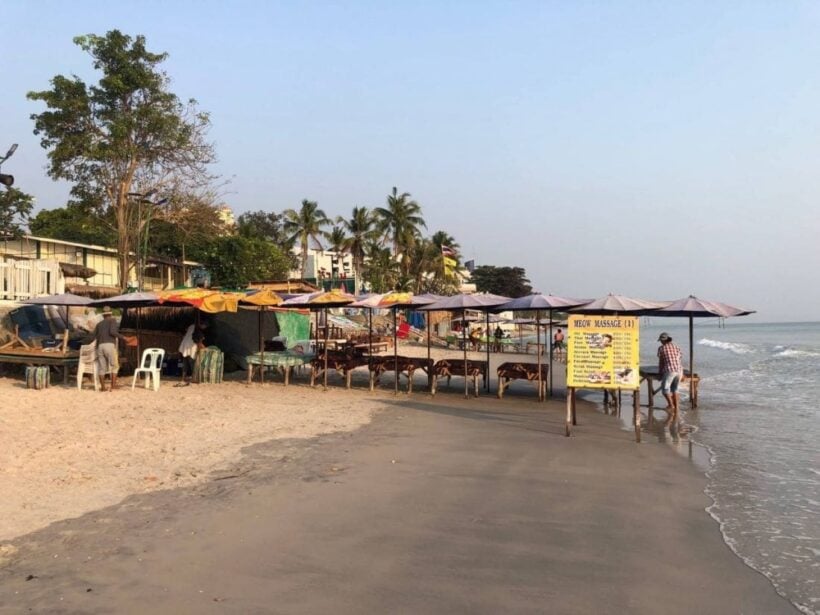 PHOTO: Juckrit Chotphom
The Hua Hin municipality says they're going to investigate beach massage operators for encroaching on, and blocking, the popular beach in Prachuap Khiri Khan province.
Clerk of the municipality, Jirawat Prammanee, says he ordered officials to check on the operators after seeing posts from a Hua Hin resident showing the beach obstructed by massage beds.
Jirawat said that if officials found the beach obstructed they would order the owners to immediately vacate the area.
The orders follows posts from Juckrit Chotphom who posted a photo in several Hua Hin Facebook groups. The photo shows a worker of Meow Massage lining up massage beds in a formation that completely blocked the beach leading all the way down to the water.
The photo also captured another massage shop that had done the same thing.
Juckrit said he took the photo at about 8am on Monday. He said he filed a complaint with the local office of the Internal Security Operations Command.
SOURCE: The Nation
Jetski operators in Hua Hin told to 'stick to guidelines'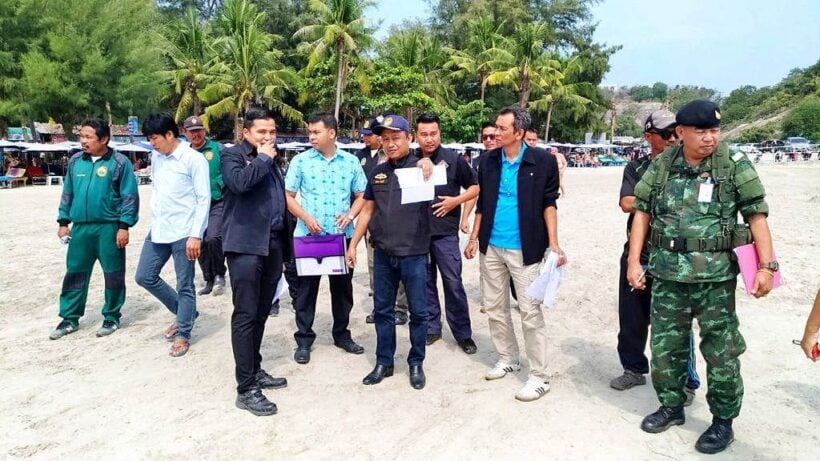 PHOTOS: Talk News Online
Jetski operators on Hua Hin beaches have been warned to stick to pricing guidelines and beach locations in the Gulf holiday resort.
Talk News Online reports that officials visited Hua Don beach in Hua Hin to rein in the jetski operators. Jetski operators in all seaside resorts around Thailand have a reputation for not following the rules, not adhering to insurance guidelines and scamming tourists.
The Hua Hin operators were told to stick to strict prices and strict areas of operation.
All jetskis and boats were checked for safety and all tourists must be issued with life jackets before they take their ride. Each operator must have proper insurance in place and there must be signs in Thai and English explaining matters.
Director of the Region 4 Department of Coastal Resources Wan Chatree said that complaints had been received by tourists of overcharging and jetskis encroaching on areas where they were not allowed.
"If they strayed from the rules they would get a warning then be chucked off the beach if there were further infractions."
Operators are legally able to charge 1,500 baht for 30 minutes on a jetski or 2,800 baht for an hour. Banana boats must limit passengers to 5 and they are to be charged 300 baht for two circuits. Undercutting competitors on prices is not allowed.
The Director said that operators were made to sign an agreement to the proposals.
SOURCE: Talk News Online