Female tourist injured by speedboat propellor at Koh Phi Phi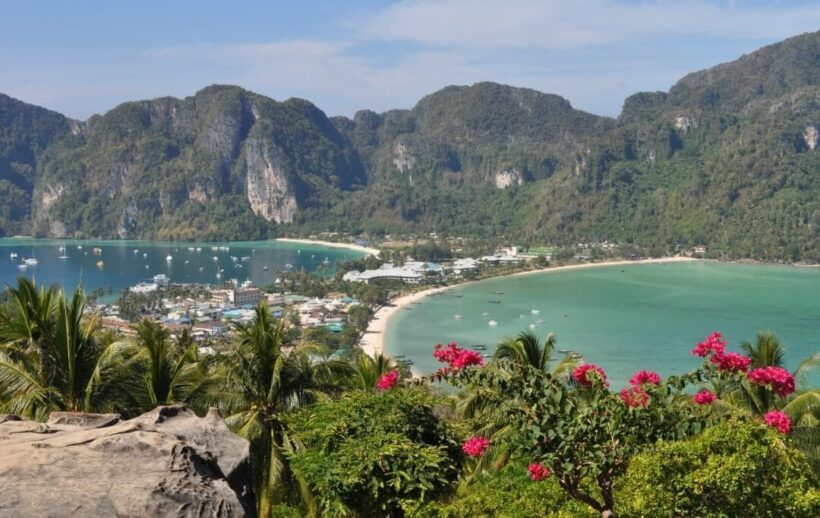 A Chinese woman has been severely injured and rushed to hospital after being hit by a speedboat propeller while swimming at Koh Phi Phi in Krabi Province this morning.
Police say the woman suffered cuts to her back and thighs before being rushed to the Koh Phi Phi Hospital and then later transferred to Phuket Vachira hospital by boat.
Police said the 39 year old woman 'Jung Xiadun' (not official spelling), was visiting the island along with 19 other Chinese tourists and a Chinese tour guide, 'Jung Ming Guang' (not official spelling).
They were in a speedboat driven by 26 year old Chatchai Khacharoen, who was accompanied by a crew, 26 year old Yingyong Kongkwamsuk.
The guide, Chatchai and Yingyong were taken to Kop Phi Phi police station for questioning. Chatchai told police that while he was parking the boat, the woman jumped into the sea before the boat completely stopped.
Chatchai said he did not see the woman at the back of his boat when he reversing the boat to stop.
The guide, Chatchai and Yingyong have been charged with neglect causing injury.
Police are continuing the investigation into the incident.
STORY: The Nation


Read more headlines, reports & breaking news in Krabi. Or catch up on your Thailand news.

UPDATE: Man arrested for possessing exotic wild cats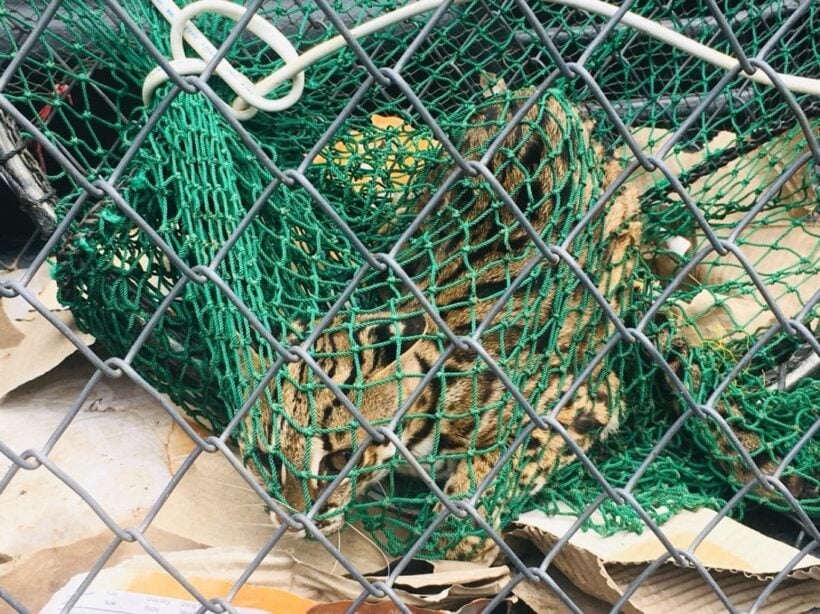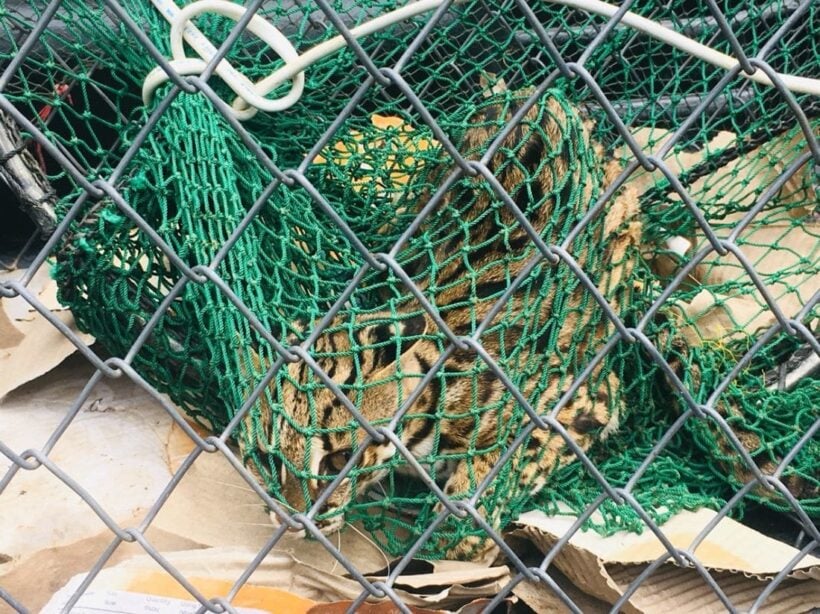 In a follow up to our article yesterday about the man being arrested 'in possession of exotic mixed wild cats;, Junie Kovacs, the Founder of the Lanta Animal Welfare has sent The Thaiger an update, saying…
"Even though members from Lanta Animal Welfare and wild life officers tried to convince the man that it would be best to sterilise the kittens, he refused."
This is yesterday's story….
A man has been arrested after being found in possession of mixed protected wild cats which, authorities claim, are very 'fierce'.
Officers went to a house in Koh Lanta, Krabi after they were notified that a man was keeping protected Leopard Cats.
A male three year old Leopard Cat weighing two kilograms were found inside a big cage at the house. 33 year old Supakdee Sangkhao said he was the the owner of the cat.
Officers also found a female Bengal Cat and 17 kittens walking around the house. Officers believe the kittens are a mixture of Leopard Cat and Bengal Cat.
Supakdee has also been charged with illegal possession of protected animals.
Supakdee says, "Local people gave me this Leopard Cat since it was very young. A European tourist gave me the Bangal Cat. I didn't know that keeping them was illegal."
The mixture of these two wild cat cat breeds are very popular amongst people who like cats. They are quite large and have fur like tiger. They cost from ten thousands to hundred thousand baht. Police suspect that Supakdee was breeding the cats commercially and are conducting further investigations.


Wandering crocodile found at Krabi restaurant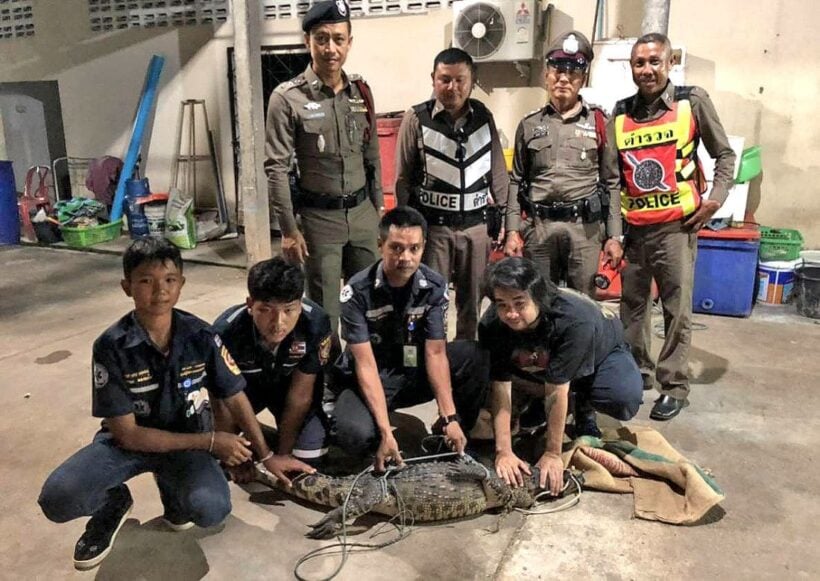 A crocodile has shown up last night at a restaurant in Krabi (without a booking).
Krabi rescue workers were notified that there was a stray crocodile hanging around the 'Wangtong' restaurant in Ao Luek, Krabi.
Rescue workers and police headed to the rear of the restaurant to find three dogs were barking at the 1.7 metre crocodile. There was a leash around the crocodile's head. It took about 10 minutes to catch the wandering croc.
Khun Sutin told police that while he was taking care of customers at his restaurant he heard the three dogs barking. He went out to check and discovered they were barking at the crocodile.
The crocodile was taken to Ao Luek Police Station while police try and find its owner.



Krabi rescue workers stop a python and cobra fight – VIDEO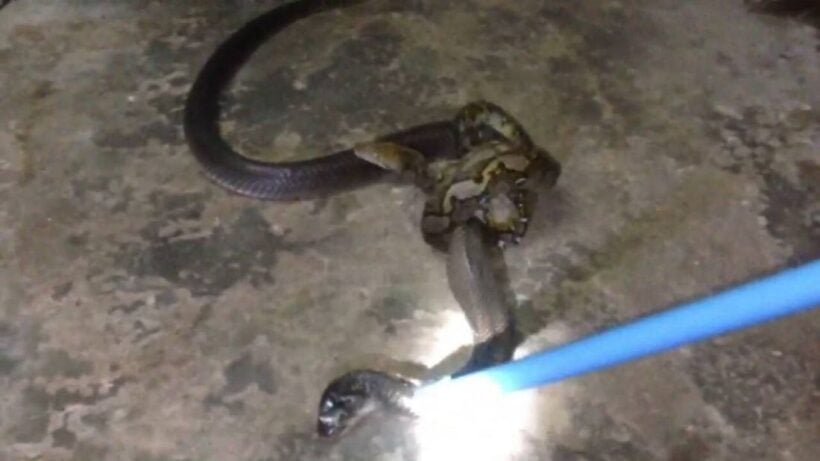 Rescue workers have stopped a fight between two snakes.
Rescue workers in Nuea Klong, Krabi were trying to stop a fight between a two metre python and a one and a half metre cobra while they were fighting inside a local house.
Rescue worker used a snake snare to move the python and the cobra out of the house. It took about 10 minutes to stop the fighting. Neither were injured in their short battle.
38 year old Kanokkorn Maidam, the owner of the house says, "When I returned home last night I found that these two snakes were fighting. I think that they were searching for a rat and just happened to be find the same rat at the same time. I think they were fighting over who would claim the rat."
KRABIRescue workers in Nuea Klong, Krabi were trying to stop a fight between a two metre python and a one and a half metre cobra while they were fighting inside a local house.

Posted by The Thaiger on Tuesday, December 11, 2018