Government donates money to the family of Chinese road accident victim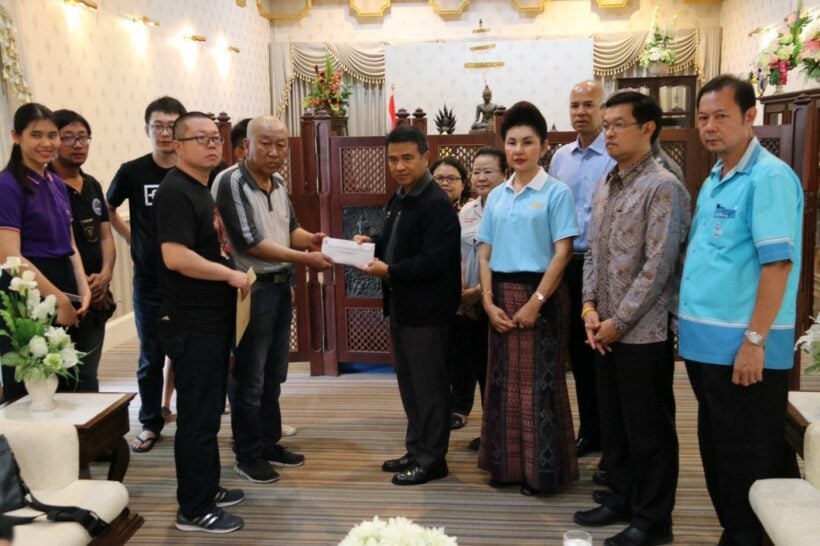 Phuket's Governor, Norapat Plodthong together with the Vice Governor, Sanit Srivihok, have passed on a grant of 50,000 Baht to the father of the Chinese man, Li Jing, who died as a result of injuries from a road accident on the Kamala – Patong route on April 14. He was one of two people dying in Phuket from road related fatalities over the Songkran 'Seven Dangerous Days' reporting period.
The Governor also expressed his condolences to the family and relatives who visited Provincial Hall before passing on the money to the father to help support them.
He has also ordered the officials involved to accommodate the family in any way possible. The family thanked the Governor for bringing them to Phuket and preparing a local funeral for him. The family will cremate him in Phuket before taking his ashes back to China.

Thaiger Radio News – Tuesday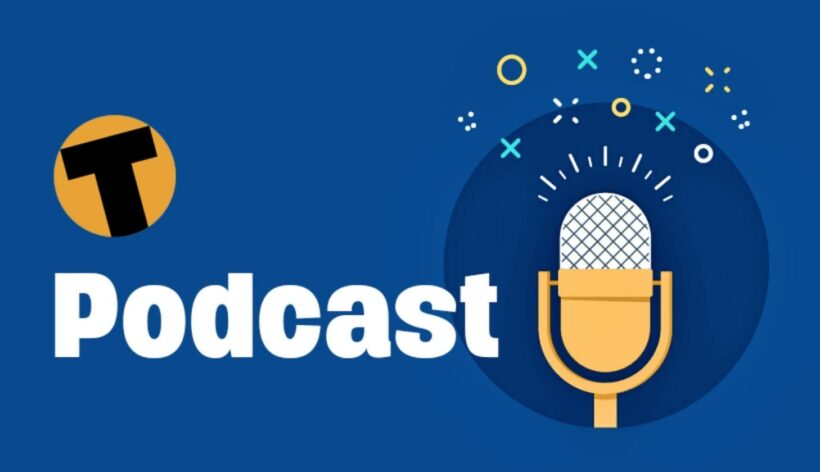 Motorbike driver killed in Thepkasattri road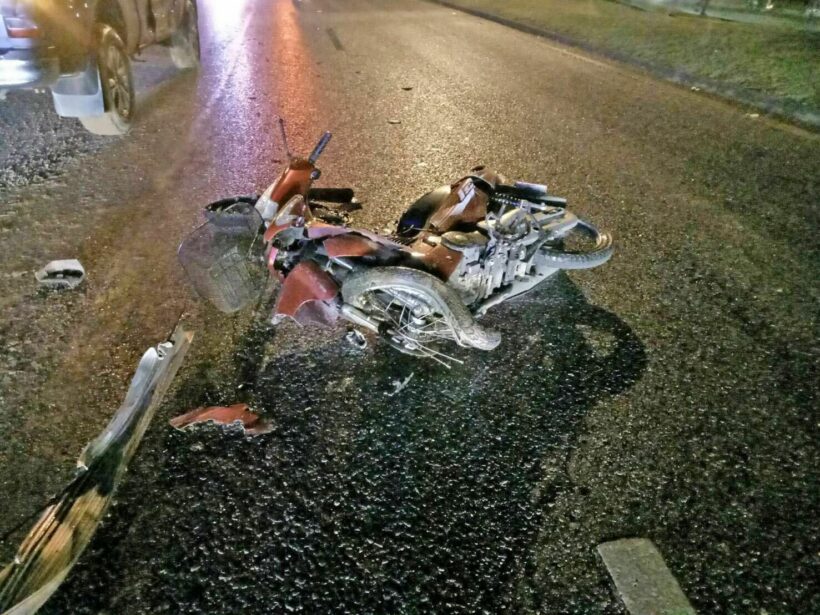 A motorbike driver has died after colliding with a pickup truck last night (August 20).
The incident happened near the new Honda Marine showrooms and offices on Thepkrasattri road, southbound, at about 11.45pm last night.
Rescue workers and police arrived at the scene to find a damaged motorbike on the road. Nearby they found the body of a motorbike driver who was later identified as 20 year old Nakarin Noognern from Phang Nga.
Nearby was a pickup truck. The 24 year old driver, Satawat Raksamerwong from Udon Thani, was waiting for police.
Police say that Nakarin was driving his motorbike at high speed heading from Thalang towards Phuket Town. Satawat was driving the pickup and allegedly cut across the path of the motorbike.
Khun Nakarin wasn't wearing a helmet and no alcohol or drugs were not detected on Satawat following a drug test. Police are yet to press charges at this stage.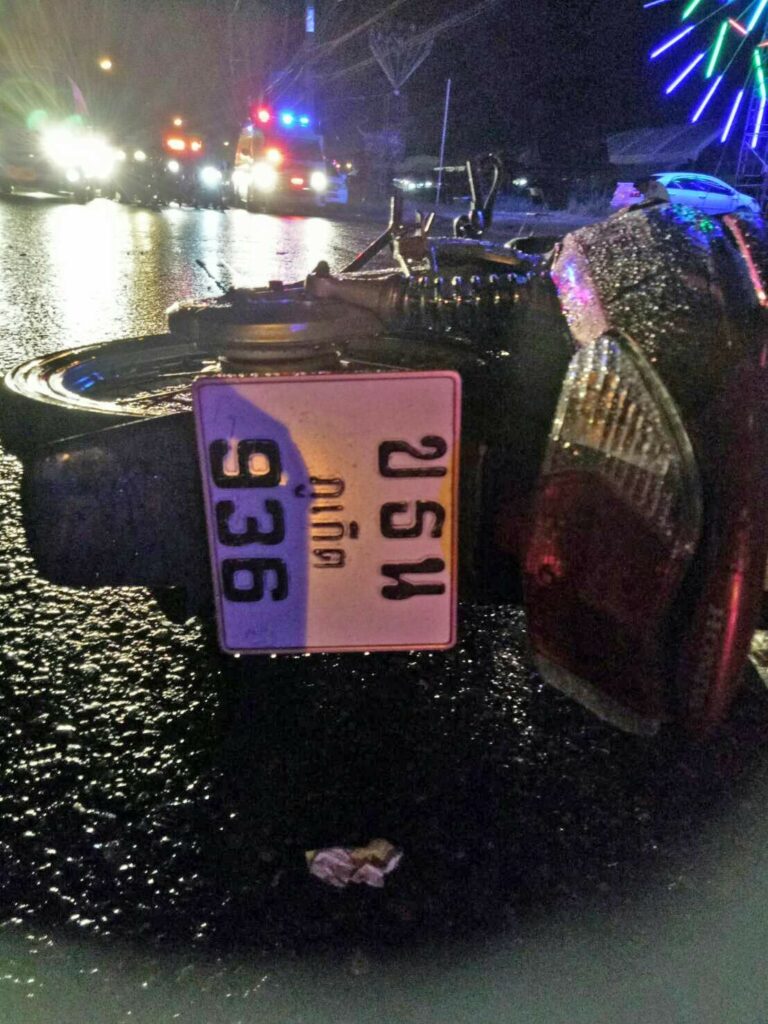 Muay Thai for five year olds – Sport or child abuse?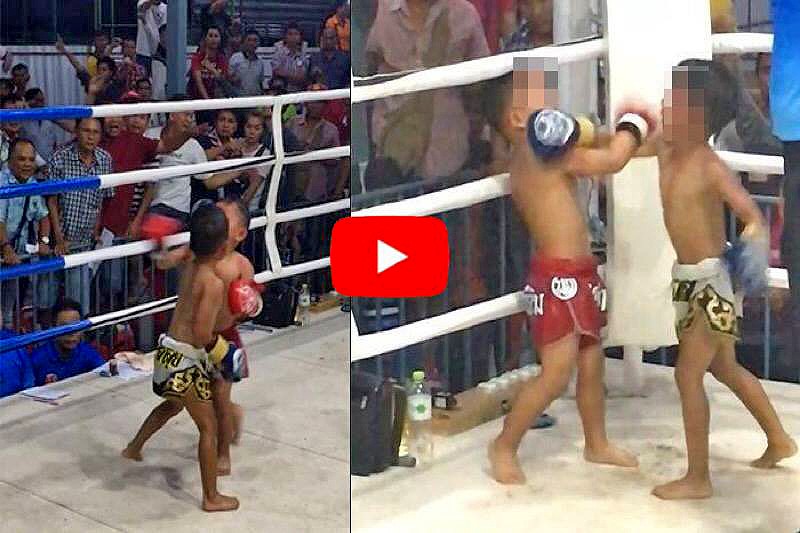 Video of two five year olds fighting in a boxing ring has sparked a lot of reaction. The young kids in the 17 kilo division (yes, there's such a thing) are shown punching each other's heads, with the occasional kick, as a crowd of baying adults urge them on.
Sanook reports that as one boy is repeatedly forced into a corner the referee makes no attempt to seriously intervene. He merely lets the boys continue flailing at each other in the center of the ring.
Neither child is wearing any head protection.
The video – posted by "Yuthaphoom Khunseuk Tragoonyang" – goes on for a full two minutes. You can watch the video HERE.
Sanook say opinion fell into two camps – one group were praising this as an expression of Thai culture though the national sport of Muay Thai, the other condemning it as nothing more than child abuse for the pleasure of adults that violated the rights of children.
Sanook said that doctors at Mahidol University have stated that 100,000 children under the age of 15 are competing in Muay Thai prize fights in Thailand. They point out that children of this age should not be fighting due to potential damage to the brain.
The Thaiger story about the Mahidol University report HERE.
Sanook said that moves are currently being made to seek a change in the law that allows such "sport".
SOURCE: Sanook