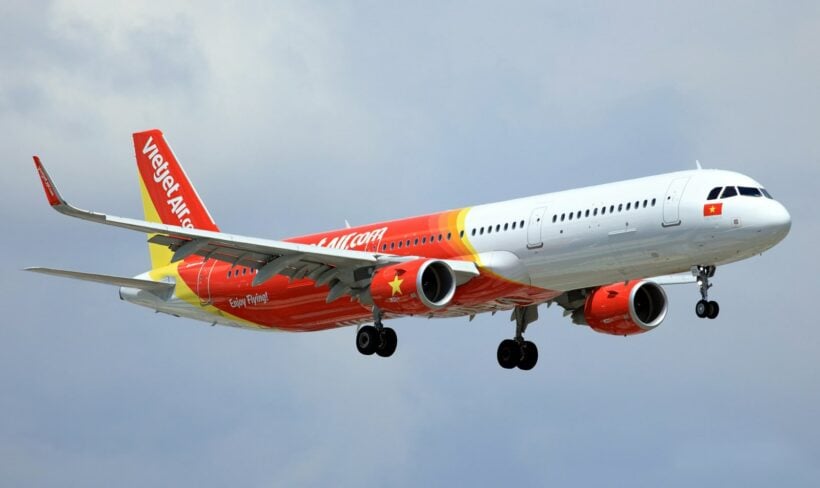 Vietjet, the Vietnamese-owned budget carrier, says it will add its newest Airbus A321 aircraft on some flights to Chiang Mai. Vietjet is the first airline to assign the 230-seat aircraft to a domestic route in Thailand replacing the smaller 180-seat A320 on two flights daily to Chiang Mai during the morning and evening peak traffic hours.
By mid-September, up to nine flights a day will be assigned to the A321 on the airline's Thailand routes that have strong passenger bookings. The airline took delivery of its first A321, last January. At the recent Farnborough Air Show it confirmed orders for 129 of the aircraft.
In its second quarter 2018 financial report, Vietjet Air reported that it carried over 5.8 million passengers, an increase of 28%. This includes 4.2 million domestic passengers, up 12.7% and more than 1.6 million international passengers, up 96% over the same period of 2017.
According to its business plan the airline takes delivery of 17 Airbus aircraft this year. In the first six months Vietjet received four Airbus A321 aircraft. In the second half of the year 13 aircraft are due for delivery. But the airline is also doing some reshuffling of its available equipment cutting the larger capacity aircraft on the busier sects whilst downgrading the plane size for other lower-performing sectors.
They say they will replace the new A321 aircraft with the smaller A320 on its Hanoi-Taipei Taoyuan, effective September 17. At the same it will reduce frequencies from 14 to 11 flights weekly.
Also on the Ho Chi Minh City – Taipei Taoyuan route it will replace the A321 with an A320 effective 28 October on one of its twice daily services.