Phuket
Local fishermen call for action to fix garbage dumping in Rassada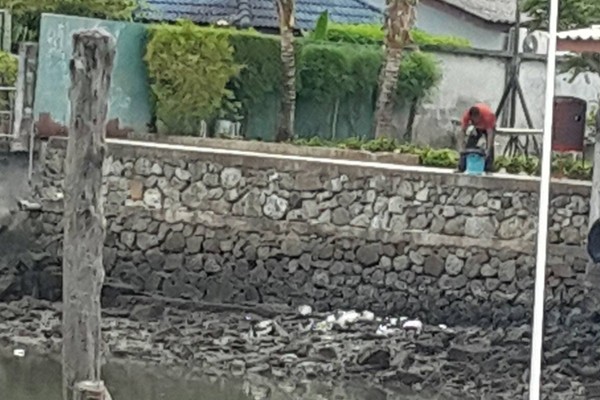 Local fishermen in Rassada are calling for action to be taken against garbage dumping in Tha Chin canal which flows into the sea.
Today (August 29) local fishermen at Tha Chin Canal community in Rassada, led by Suchart Ponkit, filed a report to the Damrongtham Centre (ombudsman's office) at the Phuket Provincial Hall.
Col Teeerasak Thammasatit of the Phuket Provincial Police received a letter from the local fishermen and passed it on to Phuket's Governor Norraphat Plodthong.
Khun Suchart says, "The Tha Chin Canal already has lots of garbage. Many tonnes of garbage are floating down the canal into the sea. Even though there are many community cleaning activities the garbage level keeps increases."
"We have already contacted relevant government offices but they says the garbage flowing into the sea is not their responsibilities. We want this garbage problem solved as soon as possible. This is damaging Phuket's environment and poses a safety problem to our community."
"Some fishermen think that the sea is a bin where they can dump everything. Some people take garbage from their house and dump it into the sea. Sometimes we see boat crews excrete into the sea. "
"Garbage collecting and canal cleaning are not the real solution to solve the problem. This problem must be tackled from the original sources. Government offices who are responsible for fixing this problem must take seriously action soon."