Man questioned over bestiality "club" in northern Thailand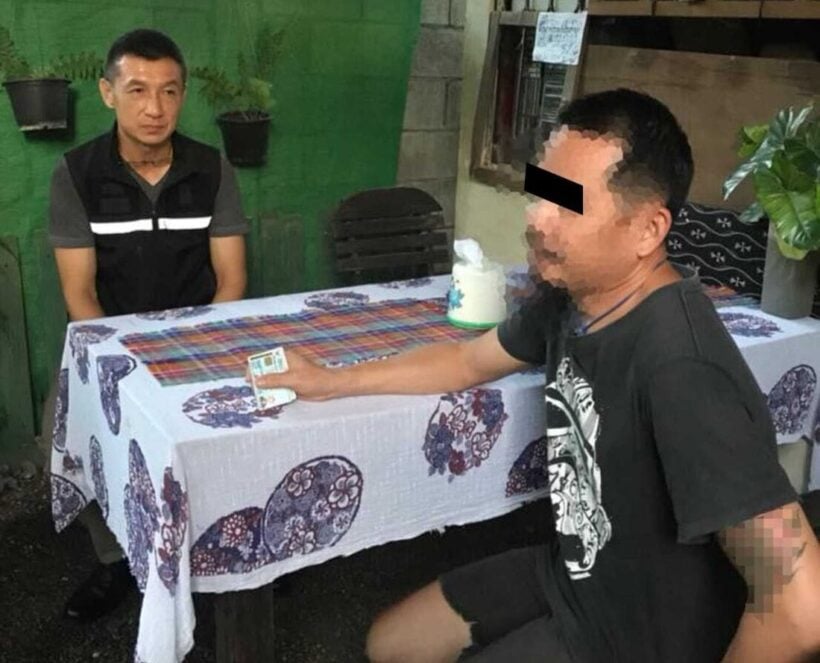 PHOTO: The alleged organiser of the Bobo bestiality club (right) is interviewed by police at his home
(Image by Watchdog Thailand, censored to comply with Thai law)
A man who was allegedly running a bestiality "club" near the northern Thai capital of Chiang Mai has been questioned by police after an investigation lasting more than a year by animal rights activists Watchdog Thailand (WDT).
The man was summoned for questioning after WDT showed police a video he had posted of himself having sex with a dog.
Members of WDT, which is funded by the animal charity, Soi Dog Foundation, often go undercover to collect evidence to expose cases of cruelty to animals, particularly dogs and cats.
WDT alleges that, using the Line chat application, the man invited people to join the "Bobo" group, for a fee of 200 baht. For that price, members could watch videos of others having sex with dogs. Once a month, members had the option to pay extra to meet dogs for "swinging sex". A choice was offered of 10 dogs for abuse.
The Bobo leader allegedly collected and groomed young street dogs under the guise of "saving" them.
It took WDT more than a year to pin down the exact real-world location of the man, in the Sankamphaeng district of Chiang Mai Province. Once they had that information they were ready to enlist the aid of police.
WDT posted photos of the police action, with details, on its Facebook page, sparking outrage and calls for severe penalties for all involved in running or being members of Bobo.
The Thai Cruelty Prevention and Welfare of Animals Act, which came into force in 2014, allows for prison terms of up to two years and/or fines of up to 40,000 baht for those found guilty of cruelty to animals. Thus far, however, the courts have applied much lighter sentences. Also, the Computer Act Section 14 allows for prison terms of up to five years and/or fines of up to 100,000 baht or both.
A WDT spokesperson, speaking on condition of anonymity, said, "We're happy about the outcome and even happier that we got a great cooperation from the Commander of the Chiang Mai Police.
"The investigation will lead to the arrest of members of the group, whom we have already identified with their names and profiles. We cannot reveal the names for now, because news about the head of the group (being identified) has already (tipped off) the rest of them.
"We will definitely continue our investigation using the information we already have."
The Bobo police action is the fourth high-profile case of cruelty to animals in Thailand in as many weeks.
A female DJ has also been arrested after being accused of disembowelling a kitten while it was still alive, allegedly for the enjoyment of members of a "dark" website, who paid for the entertainment.
And two men were arrested in separate incidents, both after flying into a rage and violently beating to death neighbours' dogs that had offended them. WDT was involved in all three arrests.
The Soi Dog Foundation, which funds Watchdog Thailand, has praised WDT's continuing courageous commitment to helping bring to justice people abusing animals physically or – in this latest case – sexually.
WDT was originally formed in 2011 as an undercover unit in Soi Dog's drive to combat the smuggling of dogs by criminal gangs from Thailand to the dog meat restaurants of Vietnam. That drive, which lasted about seven years, finally killed off the illegal dog meat trade.
Soi Dog founder John Dalley said he was glad to see the alleged Bobo Club organiser had been identified. "Sadly," he added, "bestiality is not limited to Thailand. It is an insidious crime often leading to the death of the animal used to entertain extremely disturbed people.
"This pervert has been operating for a long time and has finally been caught. We hope the courts will show no leniency."
Soi Dog's Bangkok Animal Welfare Director, Dr Tuntikorn Rumpatana, said that bestiality could lead to serious physical damage and health problems for the abused dogs, even leading to death.
Meanwhile, the alleged Bobo club leader denies all accusations against him, and says that a dog that appears in one of the offensive videos is now dead (poisoned by person unknown). Another appears to be a neighbour's dog.
As a result, police have been unable so far to take away any dogs that are believed to have been abused.
Keep in contact with The Thaiger by following our
Facebook page
.
Less monitoring, more enforcement – Prawit warns northern officials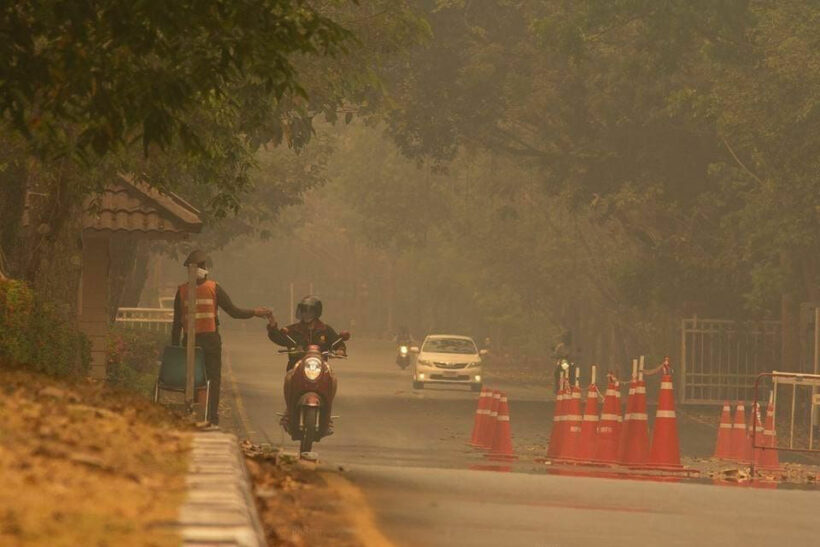 PHOTO: The Thaiger
Thai Deputy PM Prawit Wongsuwan and Natural Resources and Environment Minister Varawut Silpa-archa were in Chiang Mai yesterday to give provincial governors and state agency officials a 'heads up' in preparation for another looming season of forest fires and haze.
The North suffers perennial choking smog from approximately February to April, and Prawit passed on a message from PM Prayut Chan-o-cha who, he said, was fretting over the impact on people's health.
He said the Environment Ministry would take the lead in coordinating with neighbouring countries and related local authorities to monitor the fire problem both in and outside Thailand.
The fires are lit in northern Thailand, and over the border in Myanmar, as burn-offs to prepare for the next year's crops. Last year's choking smoke haze was headline news for months.
SOURCE: The Nation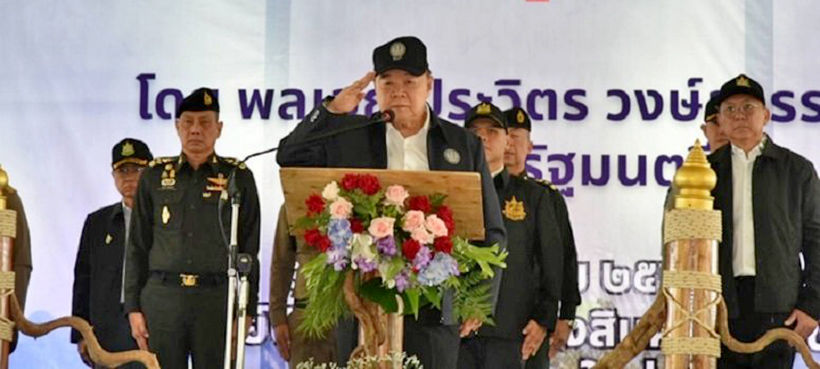 Keep in contact with The Thaiger by following our
Facebook page
.
Chiang Mai hotels face a quiet end to 2019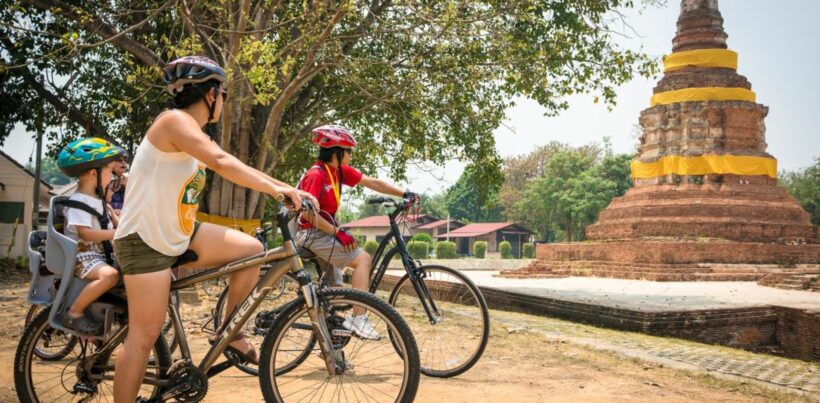 PHOTO: Spice Roads
Chiang Mai hotels are bracing for a quiet end to 2019, along with other Thai tourist hotspots, due to the strength of the baht, an over-supply of rooms and the growing popularity of home-sharing accommodations like Airbnb.
Hoteliers in the northern city are also suffering the fall-out from the smoke haze crisis earlier in the year which put off a lot of forward tourist bookings.
Occupancy rates have fallen in Q3 20%, compared to an 80% rate at the same time last year. Hoteliers say that, usually, this is a relatively busy time for the northern city with school holidays in Europe and China. This year's Chinese 'Golden Week' (October 1-7) was also very quiet compared to previous years.
They predict the average occupancy rate of less than 60% may be the 'norm' for the rest of the year. At the same time the number of rooms in Chiang Mai has risen an additional 10,000 rooms to 60,000 rooms in just two years, so there is a glut of rooms competing for dwindling business.
The rise of home-sharing accommodation in northern Thailand is further exacerbating the problem for the traditional hotel market. Hoteliers are also blaming this year's negative publicity about the smoke and haze during March and April.
According to the Bangkok Post, in the first eight months of this year Chiang Mai welcomed 6.38 million tourists, down 2.2% compared to the same period last year.
SOURCE: Bangkok Post
Keep in contact with The Thaiger by following our
Facebook page
.
Burmese man arrested for dealing in methamphetamine pills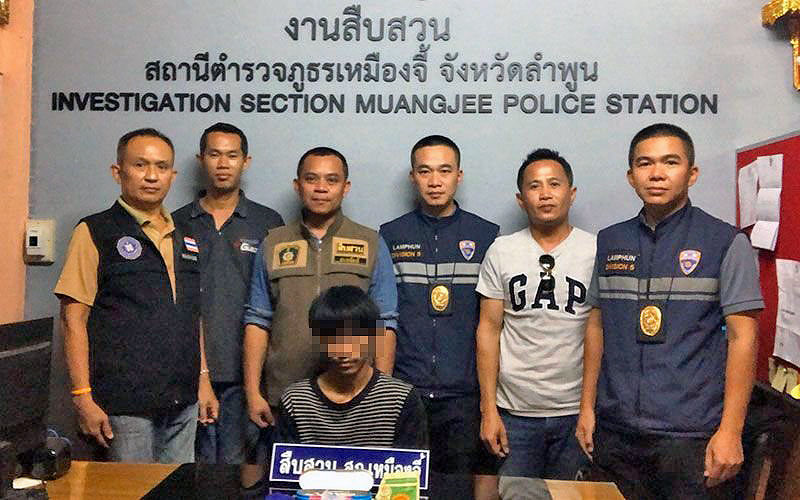 PHOTO: Naew Na
Naew Na reports that a joint operation between Lamphun immigration and the Muangjee police has resulted in the arrest of a 27 year old Burmese man. Lamphun is just south of Chiang Mai and has a large population of Burmese migrant workers.
'Thun' was arrested yesterday along with drug taking equipment and 206 methamphetamine tablets. He was charged with possession of an illicit drug with intent to sell, and using the drug.
He has now been handed over to the Muang Lamphun police for processing and probably deportation.
SOURCE: Naew Na
Keep in contact with The Thaiger by following our
Facebook page
.