Man jumps to his death from condo rooftop in Chiang Mai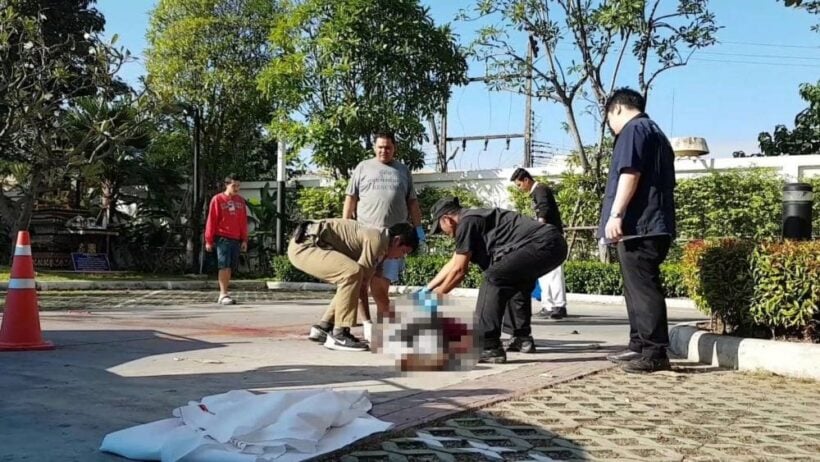 Chiang Mai police are reporting that a man, allegedly experiencing depression following a business failure, has jumped to his death from a condo rooftop in front of his relatives. The incident happened this morning.
40 year old Apirak Chansawang died on impact outside a luxurious 32 floor condo in the Wat Ket area of Chiang Mai.
His relatives told police that they were taking Apirak to the rooftop for morning exercises when he suddenly and spontaneously climbed over the wall and jumped down as shocked relatives were unable to respond.
Relatives told police that Apirak used to have a successful business abroad and returned to Thailand five years ago. He borrowed money from relatives to buy a shophouse and opened a language school. But the business failed, causing him to fall into depression. Apirak was undergoing medical treatment by medical staff at the time, according to police.
His relatives say Apirak had tried to commit suicide before when he was in his room on the 26th floor of the condo but relatives were able to save him in time on that occasion.

SOURCE: The Nation


Read more headlines, reports & breaking news in Chiang Mai. Or catch up on your Thailand news.
Eight year wait for Chiang Mai's proposed Light Rail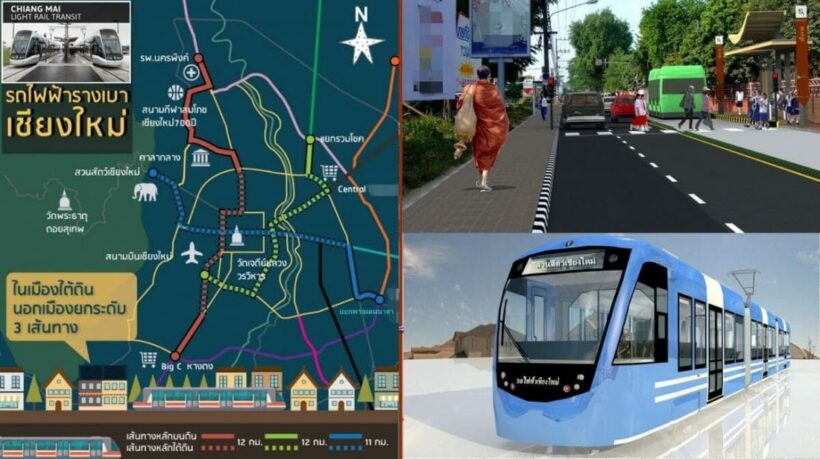 Whilst Phuket has got a tentative go ahead for its Light Rail system (for a start of contraction in 2020), people in Chiang Mai will have to wait eight years for their local version of a modern public transport system.
The Chiang Mai News reports that a ministerial level government meeting in Lampang this week reported on the latest developments.
The main decision is that the Red Line will be worked on first. This will go from Nakorn Ping Hospital to the Mae Hia Saman Sammakhee intersection. It has yet to be decided what sections will be above ground and what will be below. Further studies will start this month.
It is hoped that a plan to pay for the multi billion baht project will be presented to the government by November this year.
According to update briefing, construction will take 69 months with the expected completion date by 2027!
SOURCE: Chiang Mai News

Chiang Mai man arrested after raping his own mother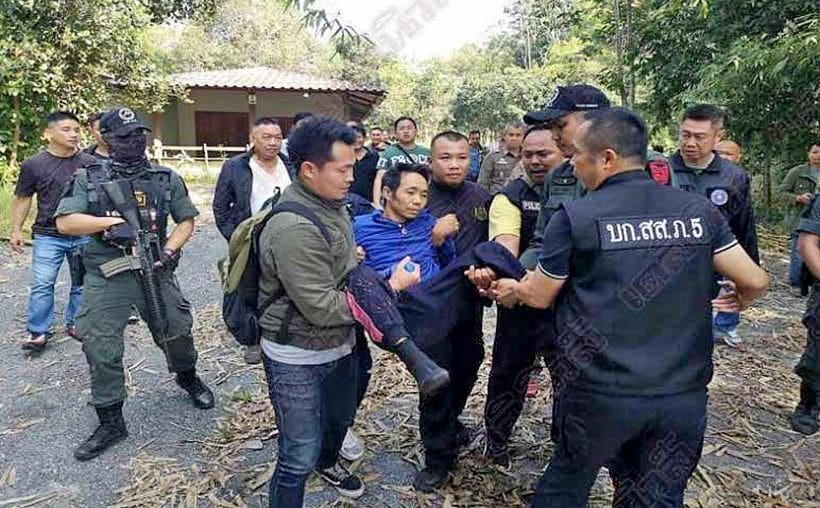 A Chiang Mai man has been arrested after just being released from jail for killing his step father only to rape his own mother.
31 year old Chaiya Tanaa from Chiang Mai had caused distress to locals after he fled the area following the rape last month.
Police discovered that he was hiding out in the forest and moved to arrest him. Daily News report that he had been in jail for the murder of his step-father but had since been released.
It was only after he returned home that he raped his own mother, according to Daily News.
He was found exhausted on Tuesday having been on the run for many days.
Daily News referred to him in their headline and through the story as luuk toraphee, a reference to an ungrateful buffalo in a story from the Thai epic tale, The Ramakien.
SOURCE: Daily News
Chiang Mai: The good, bad and ugly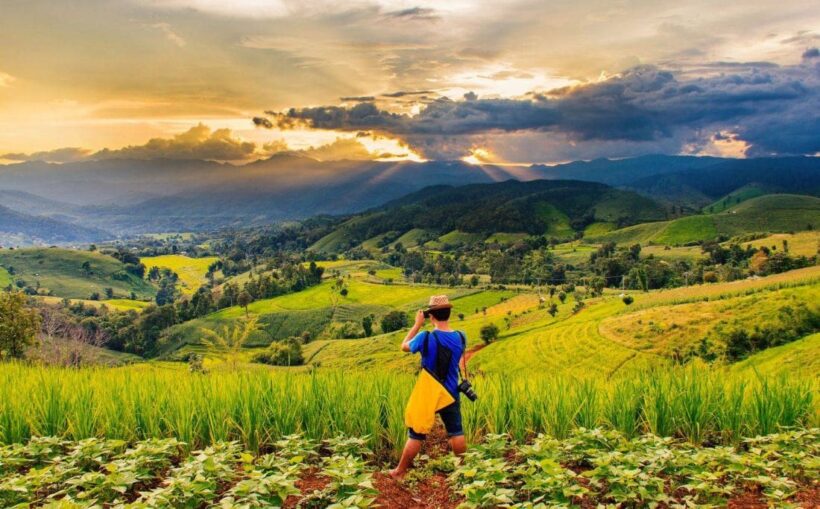 PHOTO: TakeMeTour
Post Magazine has published it's 'review' of Chiang Mai, with the "good, bad and ugly sides to Thailand's second city". Here are some of their main points…
The good
There are more than 300 temples in Chiang Mai; they outnumber 7/11 stores, which takes some doing in Thailand. Situated in the heart of the old city, Wat Phra Singh is the most venerated and visited although it's probably not the ideal place for meditative contemplation. For that, stroll 10 minutes west of the moat and ancient city walls to Wat Suan Dok, where visitors pad around the pagodas in a state of shoeless serenity.
Having attained inner equilibrium, sign up for an hour of Monk Chat. Despite sounding like a dating app for less-than-devout Buddhists, the initiative is an informal way for foreigners to interact with Chiang Mai's saffron-robed residents. The monks are more than happy to enlighten visitors on topics such as their daily routine and plans for the future, and why they all have a mobile phone. In return, the monks get to practise their English.
If you're lucky, you might stumble upon a boutique hotel down an alleyway you missed the first three times you walked past. Book a room, order a pot of iced tea and wave at the granny mending clothes on an old sewing machine below your balcony.

The Bad
The digital nomads and retirees are an even-handed bunch. Many of their articles highlighting the advan­tages of Chiang Mai devote equal amounts of space to the drawbacks. Sure, the weather is great – but only in December, January and February, after which it gets hot, hotter still, then wet, and very wet. But it's not just the stifling heat that causes expats to abandon the city for a month each year.
The Ugly
Thailand has just endured its annual Seven Dangerous Days – the period between Christmas and New Year when road accidents spike. Despite numerous safety campaigns, the nation's streets are the deadliest in Southeast Asia, according to a World Health Organisation report. Not for the first time, hundreds died nationwide, many in alcohol-related incidents. Chiang Mai was named as one of the worst fatality black spots.
Read the rest of the article from Post Magazine HERE.