Phuket vs Penang – The two pearls go head to head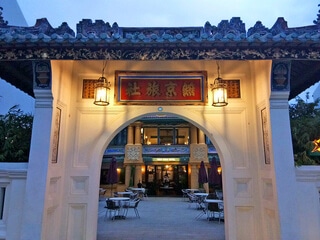 …including some reflections by guest writer TravellingMitch
There was a time when Penang was the 'Pearl of the Orient', for some western travellers the only 'orient' they would know outside of Singapore and maybe Hong Kong.
It was the 1950s and 60s when jet travel had just started making the world smaller and the western middle class were in search of new and exotic locations.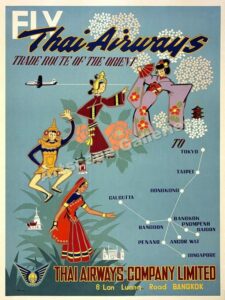 But there's a time when Penang's popularity just fell off the map. In the mid 1970s people started to visit the little Thai island of Phuket and a new 'pearl' would go on to being a tourist favourite, and still is – The Pearl of the Andaman. The two islands are, geographically, very close and share a similar history of both European and Chinese trading heritage. Walking around Phuket Town and Georgetown will display exactly the same style of sino-porteuguese architecture although Penang has always had a lot more grand colonial buildings due to the British colonisation of Malaya.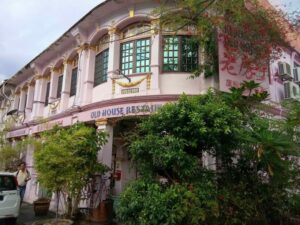 The stark difference is that Phuket has many beaches. Penang has few and the water isn't clear. Phuket has Patong and there's really no equivalent in Penang (many would argue that's a good thing). Penang has a lot better roads and organised infrastructure, probably due to some early colonial planning and the large flat spaces for residential areas and towns.
And Phuket is Thai and Penang is Malaysian with all the cultural and religious differences that provide each island it's own distinct personality.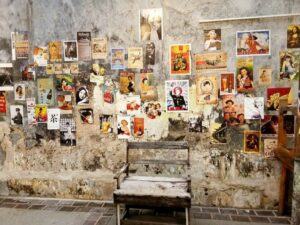 If you want to drive from one island to the other it will take about 9-10 hours and you'll cover 647 Km. There are direct flights with Firefly five days a week (it varies at different times of the year). As the crow flies, the islands are 357 Km apart.
'TravellingMitch' travelled to the two islands back in 2010 and penned an article which, with permission, we've re-printed in bold.
Compared to Phuket, Penang is very low key. There is not the choice or variety of areas and scenery to stay in Penang as there are in Phuket. Penang is limited with its tourist areas, the town of Georgetown, and the beach resorts of Tanjung Bungah and Batu Ferringi, and the fact that the sea is not clear.
Having said that nothing is manic, like say Patong in Phuket, and Batu Ferringhi feels a bit like a small and quiet Karon or Kata. Tanjung Bungah is very quiet indeed. The hotels in the beach resorts in Penang are right on the beach.
Nothing much has changed since 2010, then…
Phuket is a place where you can just about find it all. You want mega busy with bars, shops coming out of your ears, Phuket has it. You want to be partying all night, Phuket has it. You want remote 5* luxury, Phuket has it. You want something in between, Phuket has it. I hate to say Phuket has it all, but will say that Phuket has a huge range and choice of hotels and locations when compared to Penang. Not many hotels directly on the beach in the well known areas like Patong, Karon and Kata, but many of the more remoter beaches have hotels right on the sand, and as they are only 20mins from places like Patong are very popular.
Think that the 20 minute travelling time has blown out a bit since 2010…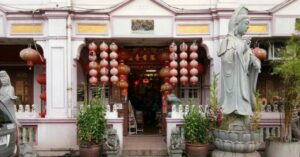 Penang is more sedate, and at the moment happy with being Penang. Only has 1, maybe 2 beach areas and the sea is a bit iffy but Penang is still food heaven, has a much more laid back quality and does not have that really busy feel [even if it is] that you get in Phuket. Not much in the way of night life for those wanting to party until the early hours but there are a couple of night clubs in Georgetown. The only worry is if people try to turn Batu Ferringhi into Patong.
That hasn't happened, yet…
Phuket wins hands down on beaches. Penang does not compare. The water is clean and clear and snorkelling possible right off hotel beach even in the busiest resorts in Phuket whilst Penang is not so lucky.
And Penang doesn't have the assortment of islands off the main island that Phuket has…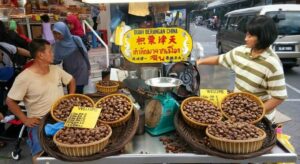 Both are equal contenders for food. There is a good choice of cheap local food around in both but in Penang you get a wonderful eclectic mix of Malaysia, Thai, South East Asian, Chinese and Indian. All are very, very tasty.
Penang's food scene is legendary and on-par with anywhere in the world offering excellent quality street and restaurant food.
Shopping, well, Phuket gets it, but only just, and that is because of there are more markets – a thing that Penang is limited in. Although the modern malls are the same the world round, and most modern malls you could be anywhere, Bluewater in the UK, or the Gurney Plaza / Queensbay in Penang or Central Festival in Phuket. The brands and shops are pretty global and in the modern malls only the signs give the indication where you are.
Would have to put the newest shopping malls in Penang ahead of Phuket for now (as we await the opening of the new Central Festival in Phuket next year).
Generally we found that the cost of clothes is about the same as the UK throughout both Malaysia and Thailand, be it the hi-end or mid range original items or replicas. Bargaining is a necessity in SE Asia, and you will get a better deal the more you buy. There are some great replica products and some absolute rotters in both countries, shop wisely and expect to pay more for the better stuff, again prices are about the same. Given the cheap price of clothes and other products in the UK and the weak pound when travelling, we often found we were actually paying more than we could at home.
That also hasn't changed but with the Thai baht surging it's making costs higher for international tourists than before.
There are some lovely souvenirs in both, and the usual household stuff like cushion covers and table runners, which are popular, and DVD prices are pretty similar throughout both Phuket and Penang. Although I would say that Phuket, with the larger number of markets does seem to have a larger choice.
We always use local laundries to avoid the expensive hotel laundry fees. You will get a really good deal by the kilo for washing, and washing and ironing in both Penang and Phuket. Came back clean and fresh.
Hotels are pretty standard for both places, and not much to choose, a bad 3* and a wonderful 5* are pretty much the same the world round. There is a huge number of hotels in Phuket to pick from compared to the number in Penang. You do find many more really nice smaller boutique hotels in Phuket – and they are a real pleasure.
The 'boutique hotel' scene and the newer high rise 'residences' are a growing trend in Penang with superior planning and development controls than the haphazard condo boom in Phuket.
Both island have amazing sights both natural and man made. Both have the culture of their old towns, Georgetown and Phuket Town. There is a great choice of things to see and do, and as what to see and do is a very personal thing no one could get bored in either as long as they have done their homework.
Georgetown is a lot larger than Phuket Town and is a listed UNESCO World Heritage Site. This has dampened a lot of the renovation of the old shop houses in Georgetown compared to what we've seen around Phuket in the past decade. But you could wander around Georgetown for days whereas Phuket Town might take you an afternoon at best.
So, I guess there is no real comparison, they are both very different, and it will depend on what each person wants for their experience to which is the better option. Please don't go to one expecting the other. But if you do plenty of reading and research you will see which one is for you. Or you might be like us and love them both for what they are.
Couldn't agree more, thanks TravellingMitch.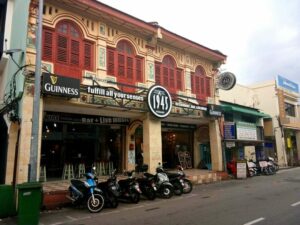 AREA Phuket 576 Sq Km, Penang 1,048 Sq Km
- Tim Newton
Singapore Airlines back on top. Thai Airways in 10th place.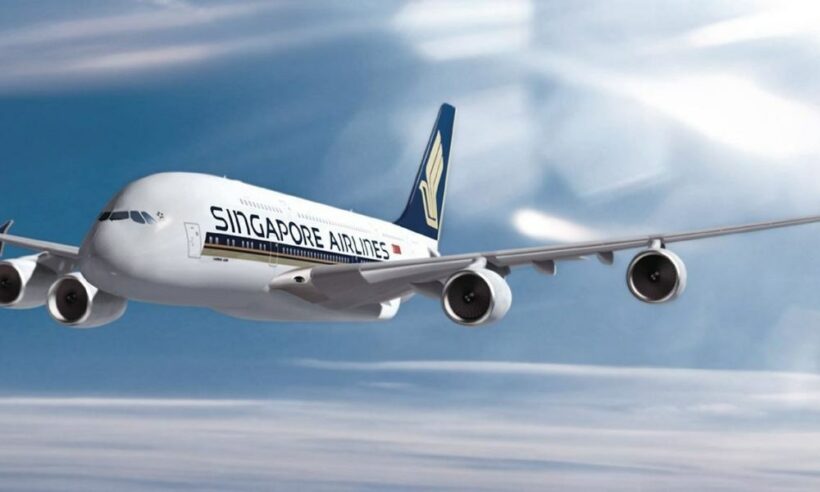 PHOTO: Flyer Talk
Singapore Airlines is back on top after a decade held out of the top airline position by middle-eastern competition. It's their fourth win since the Skytrax World Airline awards started back in 2001.
The island nation's national carrier was named Airline of the Year at the 2018 Skytrax World Airline awards. Singapore Airlines was last top of the list in 2008. This year it forced out last year's top honours winner, Qatar Airways, into second place.
Yeoh Phee Teik, Singapore Airlines's senior vice president of customer experience, said "We're very ecstatic."
The airline  also claimed best airline in Asia, best first class and best first class seat.
Asian airlines made a return to the winner's list this year with ANA All Nippon Airways receiving third place, Taiwan's EVA Air in 5th position, Cathay Pacific in 6th, Hainan Airlines in 7th, Garuda Airlines in 9th (an extraordinary achievement considering their reputation only a decade ago) and Thai Airways in 10th place.
Singapore's victory marked a resurgence in Asian carriers in the annual UK-based aviation industry review. Skytrax began its awards in 2001 and is recognised for its fairness due to passengers voting in all categories. Aside from a win by Hong Kong's Cathay Pacific back in 2014, all past seven years have all gone to middle east based airlines.
"We're glad that our work has been recognised and our customers have voted for us to be the world's best," said Yeoh.
Garuda Airlines, which has turned its service around since the early days of Skytrax, when it was banned from flying into European airspace, was presented with the prize for best cabin staff along with its 9th place overall.
Not one US airline picked up a single award.
Locally Air Asia picked up an award for Best low coast airline – Asia, Thai Airways won the award for best airline catering in Economy Class (The Thaiger thinks the voters weren't flying on the same flight when Thaiger experienced the economy class 'food') and Bangkok Ailines won Best Regional Airline – Asia.
The top 10 world's best airlines for 2018
1. Singapore Airlines
2. Qatar Airways
3. ANA All Nippon Airways
4. Emirates
5. EVA Air
6. Cathay Pacific
7. Lufthansa
8. Hainan Airlines
9. Garuda Indonesia
10. Thai Airways
Best airlines by global region
Northern Europe – Finnair
Western Europe – Lufthansa
Eastern Europe – Aeroflot Russian Airlines
Africa – Ethiopian Airlines
Australia / Pacific – Qantas Airlines
Central Asia / India – Air Astana
China – Hainan Airlines
Central America / Caribbean – Copa Airlines
South America – Avianca
North America– Air Canada
Asia – Singapore Airlines
Middle East – Qatar Airways
Europe – Lufthansa
Best low-cost airlines
Africa – Mango
Australia & Pacific – Jetstar Airways
Asia – AirAsia
Central Asia / India – Indigo
China – West Air
South America – Sky Airline
North America – WestJet
Middle East – Flynas
Europe – Norwegian
Best airline catering
Economy – Thai Airways
Premium economy – Aeroflot Russian Airlines
Business – Austrian Airlines
First class – Air France
Best airline seats
Economy – Japan Airlines
Premium economy – Air New Zealand
Business – Qatar Airways
First class – Singapore Airlines
Best regional airlines
Africa – Royal Air Maroc
Asia – Bangkok Airways
South America – Azul Brazilian Airlines
Central Asia / India – Azerbaijan Airlines
Europe – Aegean Airlines
Best airline lounges
First class – Qatar Airways
Airline alliance lounge – Star Alliance Los Angeles
Independent airport lounge – Plaza Premium Heathrow Terminal Two
First class lounge dining – Air France
Airline lounge spa facility – Thai Awards
Best airlines staff service by global region
Africa – South African Airways
Australia / Pacific – Qantas Airways
Central Asia / India – Vistara
China – Hainan Airlines
Central America / Caribbean – Copa Airlines
South America – Azul Brazilian Airlines
Asia – ANA All Nippon Airways
Middle East – Emirates
Europe – Austrian Airlines

World's Top Ten off-grid hotel stays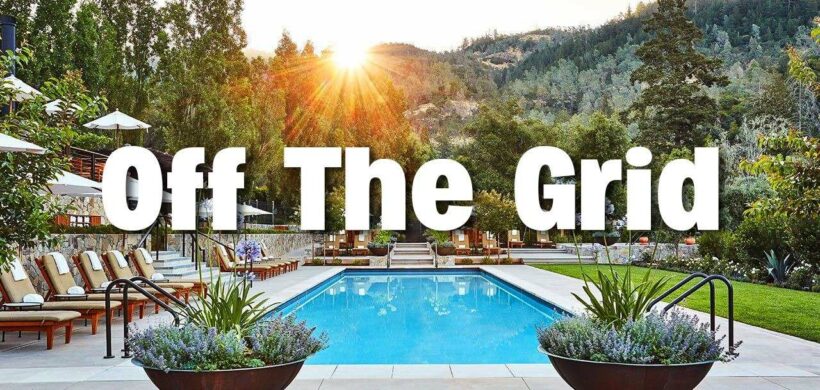 …according to booking website Hotels.com
Want to go 'off the grid'? Escape from the bustling markets, show-pieces and tourist traps around the world? Some of these places don't even have wi-fi.
Hotels.com has launched a new Hideaway Hotels category to help you escape 21st century life for a break The booking website has seen a 60% spike in guests leaving reviews of places they've raved about, specialising in off-grid getaways.
Private islands, hidden spots deep in the woods, places you didn't even know existed. From the arid deserts of the Middle East and tropical mountains of Thailand, the beaches of St Lucia and the icy tundras of Sweden, travellers are looking for new hideaways on their next vacation. There's even luxury tree-house style accommodations in the heart of Phuket.
"Thanks to our 25 million guest reviews, we've seen a huge uplift in desire to escape the city and head for the hills – in some cases, quite literally! Going 'off-grid' seems to be a trend many guests are positively highlighting more and more in their reviews," said Johan Svanstrom, president for the Hotels.com.
Desert Nights
UAE – Anantara Qasr al Sarab Desert – Hotels.com review rating: 9.6 out of 10
Sit back, relax and enjoy peace and quiet in the desert. A hotel nestled among spectacular sand dunes, Anantara Qasr al Sarab Desert is the quintessential "middle of nowhere" hotel. Shoes off, toes in the sand, this breathtaking luxury hotel with spa and safari offers plenty of space to unwind.

Icey Tundra
Sweden – Icehotel – Hotels.com review rating: 8.6 out of 10
This epic location is just the spot to rug up and take a moment frozen in time. There are endless opportunities to chill and hopefully enjoy the stunning Northern Lights. There is a selection of warm and cold room types available, including the Art Suites, each individually hand carved and kept between 5 and 8 degrees Celsius. Take something warm to wear.

Jungle Life
Bali – Four Seasons Resort Sayan – Hotels.com review ratings: 9.4 out of 10
For those seeking a romantic off-the-beaten-track getaway, this resort is a well-hidden gem, rising out of the rice fields above the Ayung River. The 60 guestroom retreat is surrounded by the lush hillside and fragrant gardens of Sayan, offering guests a spiritual epicentre. Feet up – it's time to enjoy the exquisite views and pure luxury.

Cave Dwelling
Turkey – Gamirasu Cave  – Hotels.com review rating: 9.8 out of 10
This hotel is hidden among the beautiful and rugged Cappadocia region in Turkey. The cave rooms are guaranteed to ensure guests avoid a rocky holiday. This quirky hotel offers the ultimate luxury, both underground and off the beaten path.

Treehouse
Thailand – Keemala – Hotels.com review ratings: 9.2 out of 10
This truly remarkable property is a tranquil wonderland set spectacularly above the island rainforest canopy but just minutes from Kamala, a small town north of Patong along Phuket's sandy west coast. The 38 guestroom resort offers free-standing baths, yoga classes and a poolside bar. The stunning Birds Nest villas even offer private infinity pools in the sky! This is remote luxury at its finest (but not TOO remote).

Private Island
Florida, USA – Little Palm Island resort and spa – Hotels.com review rating: 9.8 out of 10
The Little Palm Island Resort and Spa proves the adage that good things come in small packages. An exclusive resort with only 30 guest rooms, it offers spectacular water front views with a private beach, luxurious spa and 5-star restaurant. No holiday will be the same, so guests can enjoy the secluded island and be sure to brag to friends about a truly offgrid vacation in Florida sun.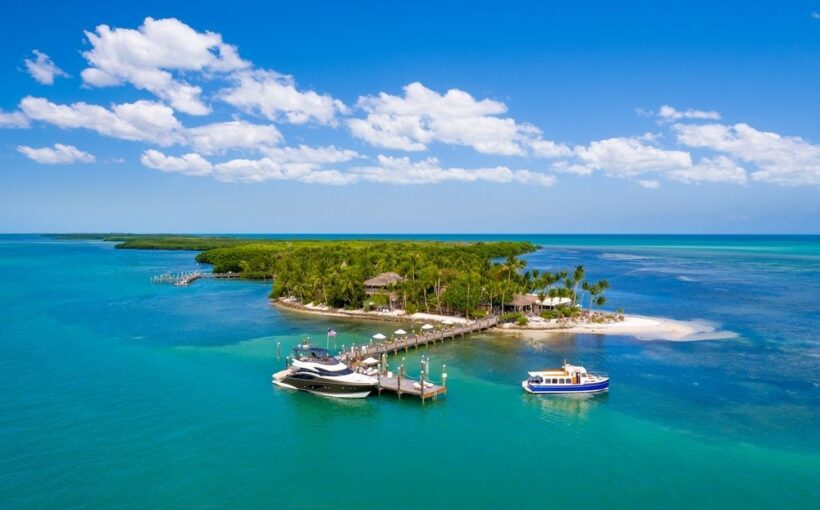 Mountain to Sea Resort
St Lucia – Jade Mountain Resort – Hotels.com review rating: 10.0 out of 10
Overlooking 600 acres of beach, this Caribbean resort is one of the most mesmerising hotels in the world. The resort features a full-service spa, fitness facilities, tennis courts and an infinity pool. Some suites even come with their own pool overlooking the mountains. Its iconic location provides guests with an exclusive sanctuary.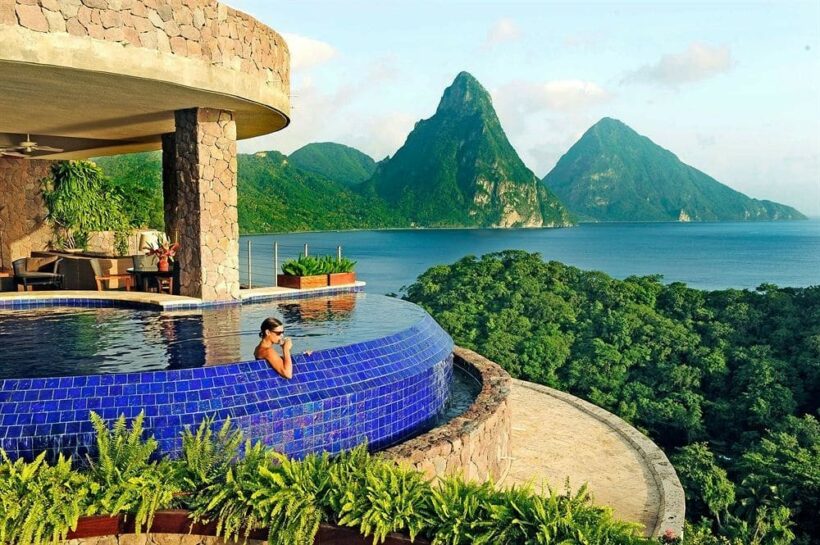 Ranch Life
California – Calistoga Ranch – Hotels.com review rating: 9.6 out of 10
Fantasise about taking a dip in a private canyon in the Napa Valley? Dreams do come true at Calistoga Ranch. The resort offers a true taste of secluded luxury, with private lakes, rolling hills and lush forests. Pull up a sun lounger and sip on some wine to celebrate a supreme holiday.

Rural Retreat
Chile – Remota Hotel – Hotels.com review rating: 9.0 out of 10
Hidden in Chilean Patagonia, the world epicentre of natural beauty, guests can enjoy breathtaking views of this remote paradise. The hotel offers a marina, spa, pool, garden and library. Guests can use this stunning hotel as a base to explore the nearby native forests, islets, ice fields and glaciers.

Silo Stay
New Zealand – Silostay Little River – Hotels.com review ratings: 9.6 out of 10
Go against the grain by holidaying in the quaint town of Little River, New Zealand. Located in the land known as the long white cloud, the refurbished grain silos bring a unique, extraordinary and peaceful experience. This innovative, ecofriendly accommodation is the only one of its kind in the world.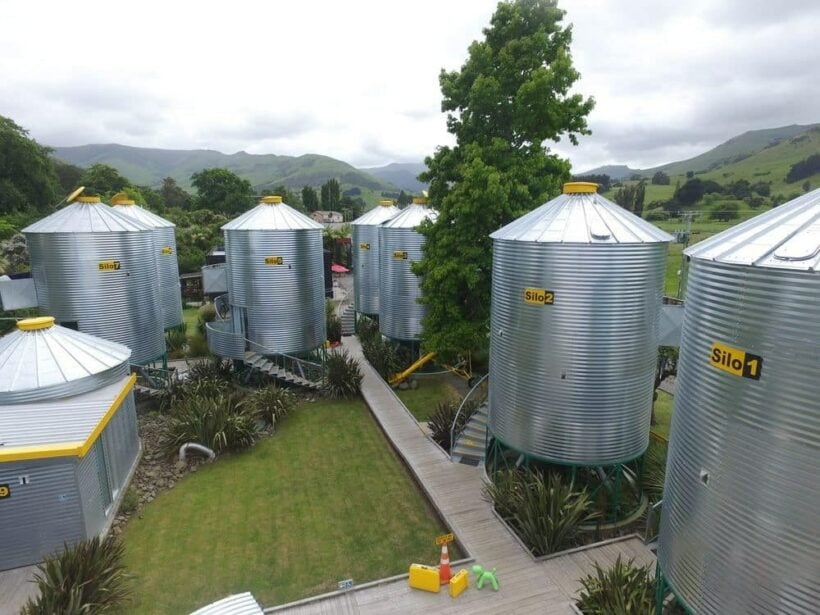 Water Park Wars – Phuket wettest battlefield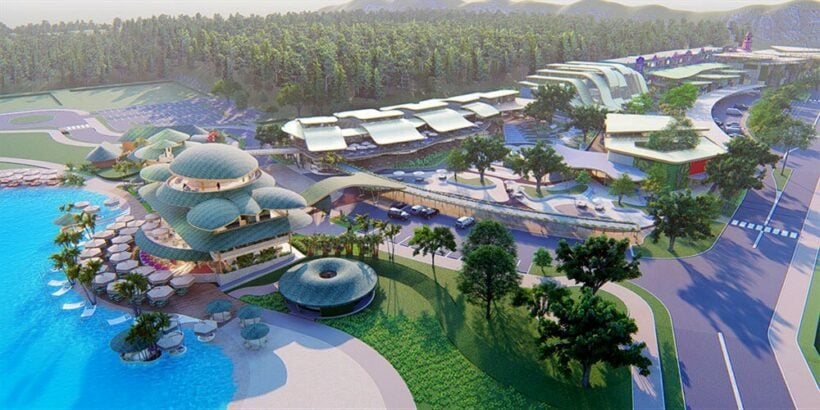 by Xinyi Liang-Pholsena of ttgasia.com
ttgasia.com is reporting that the water park battle in Phuket is getting very intense as new players enter the marketplace. Among them Blue Tree Phuket, poised to open its doors early 2019 as an upscale family entertainment and lifestyle complex.
The sprawling 22.5ha development, located around Cherngtalay, is the result of a joint venture comprising unnamed Thai and international partners, who see opportunity in the family-oriented attractions sector by pumping investment upwards of US$40 million into the project.
"Pattaya has two water parks, Hua Hin has three water parks, but Phuket has just small water parks. There's been a clear demand for inland entertainment alternatives for some time now," said Michael Ayling, general manager of Blue Tree Phuket. He was speaking to TTG Asia about the upcoming project in an exclusive interview ahead of its pre-launch in August.
"Blue Tree will offer an immersive lifestyle experience that combines the fun of water sports, family activities, retail and relaxation in one strategically located destination that will cater precisely to this demand," he added.
Facilities within the 11ha first phase, which opens to the public at the start of 2019, includes a water and entertainment park, a four-storey vertical Beach Club, Fitness Zone, Kid's Club, restaurants and food outlets, and multiple retail spaces.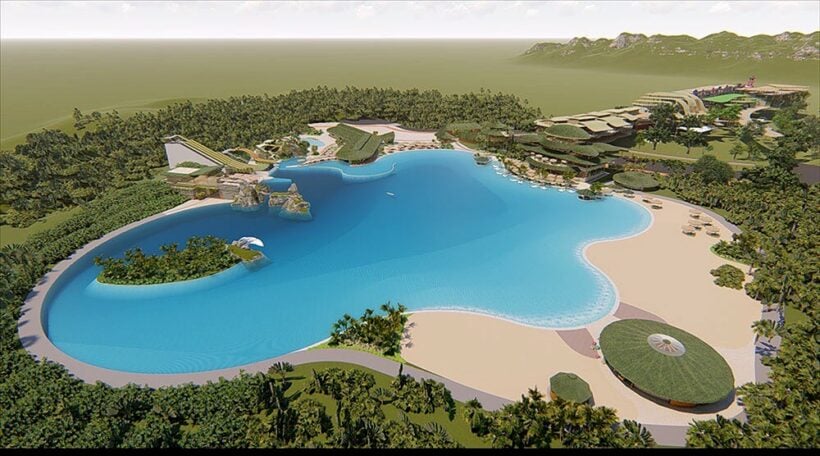 The complex's centrepiece – the 17,000 square metre man-made Blue Tree Lagoon – is flanked by artificial beaches and offers an experiential aquatic playground for families, with spaces ranging from a splash zone for young kids to adrenaline-driven activities such as Slip N Fly water slides and cliff jumping.
Ayling envisions Blue Tree to be an "accessible destination" that will appeal to "middle class Thai families and Amanpuri guests" alike. Admission fees will be kept "affordable" with a pay-and-use concept, while full access to all activities will be priced at around 1,000 baht.
Acknowledging the competition upcoming water parks like Vana Nava Phuket and Kata Water Park will bring – both of which are currently in development – Ayling thinks there is still "a lot of space for competition" in Phuket. "We will likely have the (water park) market to ourselves for a few years," he commented.
"Blue Tree Phuket will also suit the seasonality of the destination and make a great low-season product," he added, referring to the island's monsoon months from May to October when the seas experience rougher surf and strong currents.
When asked about the absence of accommodation at Blue Tree Phuket, Ayling stated: "Do we need a 120-room hotel when we have 12,000 rooms in the (Cherngtalay) vicinity already? Phuket's hotel scene is very competitive, but what isn't competitive is entertainment."
STORY: ttgasia.com