Phuket vs Penang – The two pearls go head to head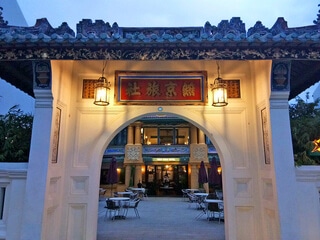 …including some reflections by guest writer TravellingMitch
There was a time when Penang was the 'Pearl of the Orient', for some western travellers the only 'orient' they would know outside of Singapore and maybe Hong Kong.
It was the 1950s and 60s when jet travel had just started making the world smaller and the western middle class were in search of new and exotic locations.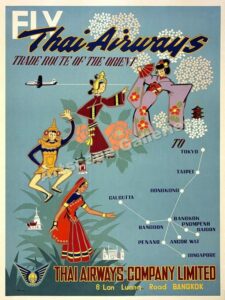 But there's a time when Penang's popularity just fell off the map. In the mid 1970s people started to visit the little Thai island of Phuket and a new 'pearl' would go on to being a tourist favourite, and still is – Phuket, The Pearl of the Andaman.
The two islands are, geographically, very close and share a similar history of both European and Chinese trading heritage. Walking around Phuket Town and Georgetown will display exactly the same style of sino-porteuguese architecture although Penang has always had a lot more grand colonial buildings due to the British colonisation of Malaya.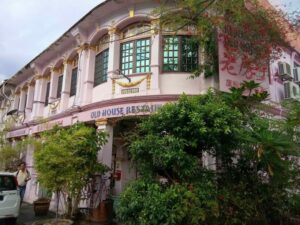 The stark difference is that Phuket has many beaches. Penang has few and the water isn't clear. Phuket has Patong and there's really no equivalent in Penang (many would argue that's a good thing).
Penang has much better roads and organised infrastructure, probably due to some early colonial planning and the large flat spaces for residential areas and towns.
And Phuket is Thai and Penang is Malaysian with all the cultural and religious differences that provide each island it's own distinct personality.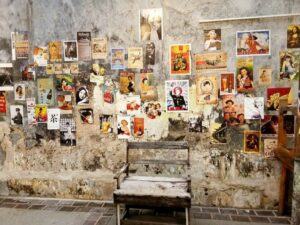 If you want to drive from one island to the other it will take about 9-10 hours and you'll cover 647 Km. There are direct flights with Firefly five days a week (it varies at different times of the year). As the crow flies, the islands are 357 Km apart.
There are two daily flights from one island to the other, one with Firefly Airline on a turbo prop aircraft and the other with Air Asia in an Airbus 320. In both cases the flight will take you around an hour, a bit faster in the jet. (Firefly is usually five days a week)
'TravellingMitch' travelled to the two islands back in 2010 and penned an article which, with permission, we've re-printed in bold.
Compared to Phuket, Penang is very low key. There is not the choice or variety of areas and scenery to stay in Penang as there are in Phuket. Penang is limited with its tourist areas, the town of Georgetown, and the beach resorts of Tanjung Bungah and Batu Ferringi, and the fact that the sea is not clear.
Having said that nothing is manic, like say Patong in Phuket, and Batu Ferringhi feels a bit like a small and quiet Karon or Kata. Tanjung Bungah is very quiet indeed. The hotels in the beach resorts in Penang are right on the beach.
Nothing much has changed since 2010, then…
Phuket is a place where you can just about find it all. You want mega busy with bars, shops coming out of your ears, Phuket has it. You want to be partying all night, Phuket has it. You want remote 5* luxury, Phuket has it. You want something in between, Phuket has it. I hate to say Phuket has it all, but will say that Phuket has a huge range and choice of hotels and locations when compared to Penang. Not many hotels directly on the beach in the well known areas like Patong, Karon and Kata, but many of the more remoter beaches have hotels right on the sand, and as they are only 20mins from places like Patong are very popular.
Think that the 20 minute travelling time has blown out a bit since 2010…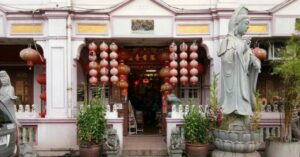 Penang is more sedate, and at the moment happy with being Penang. Only has 1, maybe 2 beach areas and the sea is a bit iffy but Penang is still food heaven, has a much more laid back quality and does not have that really busy feel [even if it is] that you get in Phuket. Not much in the way of night life for those wanting to party until the early hours but there are a couple of night clubs in Georgetown. The only worry is if people try to turn Batu Ferringhi into Patong.
That hasn't happened, yet…
Phuket wins hands down on beaches. Penang does not compare. The water is clean and clear and snorkelling possible right off hotel beach even in the busiest resorts in Phuket whilst Penang is not so lucky.
And Penang doesn't have the assortment of islands off the main island that Phuket has…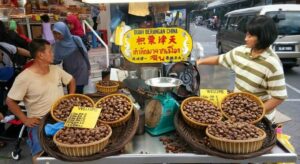 Both are equal contenders for food. There is a good choice of cheap local food around in both but in Penang you get a wonderful eclectic mix of Malaysia, Thai, South East Asian, Chinese and Indian. All are very, very tasty.
Penang's food scene is legendary and on-par with anywhere in the world offering excellent quality street and restaurant food.
Shopping, well, Phuket gets it, but only just, and that is because of there are more markets – a thing that Penang is limited in. Although the modern malls are the same the world round, and most modern malls you could be anywhere, Bluewater in the UK, or the Gurney Plaza / Queensbay in Penang or Central Festival in Phuket. The brands and shops are pretty global and in the modern malls only the signs give the indication where you are.
Would have to put the newest shopping malls in Penang ahead of Phuket for now (as we await the opening of the new Central Festival in Phuket next year).
Generally we found that the cost of clothes is about the same as the UK throughout both Malaysia and Thailand, be it the hi-end or mid range original items or replicas. Bargaining is a necessity in SE Asia, and you will get a better deal the more you buy. There are some great replica products and some absolute rotters in both countries, shop wisely and expect to pay more for the better stuff, again prices are about the same. Given the cheap price of clothes and other products in the UK and the weak pound when travelling, we often found we were actually paying more than we could at home.
That also hasn't changed but with the Thai baht surging it's making costs higher for international tourists than before.
There are some lovely souvenirs in both, and the usual household stuff like cushion covers and table runners, which are popular, and DVD prices are pretty similar throughout both Phuket and Penang. Although I would say that Phuket, with the larger number of markets does seem to have a larger choice.
We always use local laundries to avoid the expensive hotel laundry fees. You will get a really good deal by the kilo for washing, and washing and ironing in both Penang and Phuket. Came back clean and fresh.
Hotels are pretty standard for both places, and not much to choose, a bad 3* and a wonderful 5* are pretty much the same the world round. There is a huge number of hotels in Phuket to pick from compared to the number in Penang. You do find many more really nice smaller boutique hotels in Phuket – and they are a real pleasure.
The 'boutique hotel' scene and the newer high rise 'residences' are a growing trend in Penang with superior planning and development controls than the haphazard condo boom in Phuket.
Both island have amazing sights both natural and man made. Both have the culture of their old towns, Georgetown and Phuket Town. There is a great choice of things to see and do, and as what to see and do is a very personal thing no one could get bored in either as long as they have done their homework.
Georgetown is a lot larger than Phuket Town and is a listed UNESCO World Heritage Site. This has dampened a lot of the renovation of the old shop houses in Georgetown compared to what we've seen around Phuket in the past decade. But you could wander around Georgetown for days whereas Phuket Town might take you an afternoon at best.
So, I guess there is no real comparison, they are both very different, and it will depend on what each person wants for their experience to which is the better option. Please don't go to one expecting the other. But if you do plenty of reading and research you will see which one is for you. Or you might be like us and love them both for what they are.
Couldn't agree more, thanks TravellingMitch.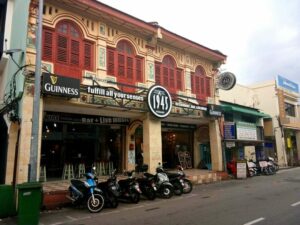 AREA Phuket 576 Sq Km, Penang 1,048 Sq Km
POPULATION Phuket 480,000, Penang 1.7 million
📱 Download our app on Android or iOS for instant updates on your mobile
📧 Subscribe to our daily email newsletter
👍 Like/Follow us on Facebook
🔔 Subscribe to or Join our YouTube channel for daily video updates
Thailand's 3rd wave wreaks havoc on the Tourism Restart Plan – where are we now?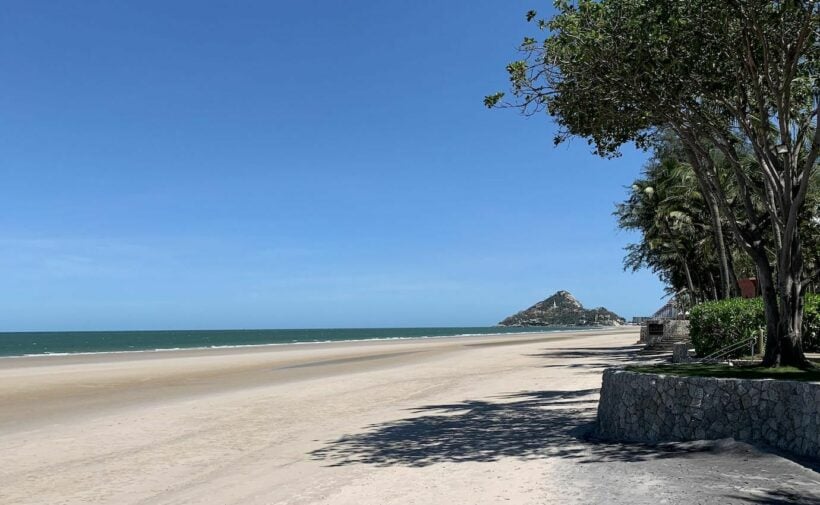 OPINION by Andrew J Wood
Thailand Ministers ponder the next steps to re-start it's massive tourism industry, initially set for July 1, 2021 in Phuket. The plan may need to be overhauled as Phuket struggles to immunise the whole island in the wake of the third wave of hotspots. Phuket, prior to the third wave had already secured more than 100,000 doses and planned to receive an additional 930,000 doses by June.
This would be enough for 70% of the population – the target needed to achieve herd immunity. The spike in Covid-19 cases has interrupted this plan, as vaccines must also be allocated to other provinces urgently to help fight the latest outbreaks.
Not deterred, the Tourism and Sports Minister Pipat Ratchakitprakarn said he plans to meet next week with all relevant agencies to discuss the reopening plan, previously set for July this year. Eighteen provinces have now been declared red zones, with a partial lockdown and stay at home order. The alert warning was also raised across the rest of the country to orange, in all the remaining 59 provinces many of which had previously been green and considered safe.
Deciding to ignore expert warnings, the government allowed the Songkran holidays to go ahead, even adding an extra day. However no mass gatherings or water splashing were allowed.
(Songkran is the Thai New Year celebration which typically lasts 3-4 days, leading to a mass exodus of cities like Bangkok).
Last year, due to Covid-19, the holiday was cancelled. As a result of the holiday this year, a few outbreaks in Bangkok allowed the virus to spread widely. The Bangkok outbreaks centred on entertainment places; restaurant-pubs and nightclubs around the Thonglor area, plus a high-society wedding at a new riverside hotel, whose guest list included a number of government Ministers and prominent business leaders.
The Covid virus from these few hotspots were quickly spread throughout the whole country, as people returned to their homes for the holidays. Unfortunately this was a perfect storm for spreading the virus. Up until this point, since the beginning of the pandemic, Thailand had only recorded 28,889 cases and 94 deaths as at April 1, 2021. Eighteen days later this has risen to 43,742 cases and 104 deaths. An increase in cases of 51%.
During my recent visit to Hua Hin, empty beaches were very much in evidence already with the third wave leading to mass cancellations. Some resorts, previously 70-80% occupied, saw domestic arrivals decimated. Already hurting from a lack of international visitors, this latest outbreak was a most unwelcome guest.
The question of re-opening Thailand to Tourism, starting with Phuket, has obviously taken a knock backwards.
"The key determinant is insufficient vaccines, we are concerned about the re-opening timeline. We still need to discuss the vaccine administration plan. If the herd immunity goal cannot be achieved, we may have to consider opening only certain areas in Phuket".
However, to continue with the same plan, even with restricted zones, will not be easy as long as the country still has increasing new daily infections, said Minister Pipat.
"Most importantly, we still have to hear from other countries that we already started travel bubble negotiations with about their confidence regarding the same timeline."
Like Hua Hin, hotels in the North reported cancellations of more than 70% with Chiang Mai a cause for concern and currently experiencing increased coronavirus cases. Prior to the pandemic, the province was a popular destination to celebrate Thai New Year.
Regrettably Minister Pipat is in self-quarantine after being in close contact with Transport Minister Saksayam Chidchob, who was diagnosed with Covid-19. The Minster fortunately has already received his first vaccination jab last month (AstraZeneca) and will remain in isolation until next week when all tests are complete (3 swab tests).
ANDREW J WOOD
Andrew J Wood was born in Yorkshire England, he is a professional hotelier, Skalleague and travel writer. Andrew has 48 years of hospitality and travel experience. He is a hotel graduate of Napier University, Edinburgh. Andrew is a past Director of Skål International (SI), National President SI Thailand and is currently President of SI Bangkok and a VP of both SI Thailand and SI Asia. He is a regular guest lecturer at various Universities in Thailand including Assumption University's Hospitality School and the Japan Hotel School in Tokyo.
The content of this article reflects the writer and does not necessarily reflect the editorial stance of The Thaiger.
📱 Download our app on Android or iOS for instant updates on your mobile
📧 Subscribe to our daily email newsletter
👍 Like/Follow us on Facebook
🔔 Subscribe to or Join our YouTube channel for daily video updates
Phuket's July Sandbox no-quarantine model "needs a major revamp"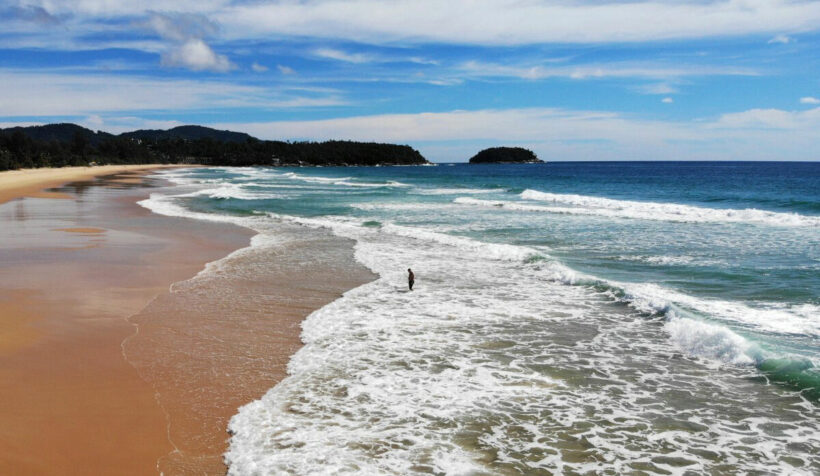 Thailand's Sports and Tourism minister Phiphat Ratchakitprakarn is acknowledging that Phuket's 'Sandbox' model for a no-quarantine re-opening in July will need "a major revamp". As the Songkran travel bubble bursts and the monsoon season waves start to roll onto the island's west coast beaches, Phuket's scheduled July re-boot suddenly seems a long way off.
Minister Phiphat says he plans to meet with "all related agencies" this week. Apart from the latest national re-surge in new infections, Phuket has been unable to get its hands on sufficient vaccines to meed its deadline of 70% of the island vaccinated by July 1. Thailand's limited supplies of the vaccine – including some 930,000 doses designated for Phuket – are being rerouted to other provinces as the government prioritises the limited supply.
"We are all concerned about the reopening timeline," he was quoted in Bangkok Post.
But the Minister did acknowledge that, if the 70% vaccination level couldn't be met, they may consider opening some areas of the island. Exactly how that would work hasn't been revealed at this stage.
The minister also brought up the ongoing travel bubble negotiations and says he hadn't heard back from some of the candidates with their reaction to the current outbreak.
Flights in and out of Phuket Airport's international terminal have been extremely patchy and the flights from feeder tourist markets will need to co-operate with any re-opening plans.
Phuket, whilst suffering a rise in new infections, hasn't been hit as hard as some of the other popular holiday provinces, like Chiang Mai, Chon Buri (Pattaya) and Prachuap Khiri Khan (Hua Hin).
This year's Songkran was going to be a major stepping stone for the island's recovery and many hotels, some who had opened especially to cater for Songkran holiday traffic, noted a lot of cancellations just prior to the break.
But some island hotels have still reported high occupancy rates over the past week. One Manager, who did not want his name published, said that their hotel was almost full with Thai patrons, most who had pre-paid for their flights and accommodation and decided to go ahead anyway.
Bhummikitti Ruktaengam, the president of the Phuket Tourist Association, says that they are opposed to any lockdown as it would cripple the island, with its tourist businesses already suffering greatly. He stated that 15% of people cancelled their Songkran bookings, while 30% had postponed their trips.
The Sports and Tourism Ministers is still in quarantine after having close contact with Transport Minister Saksayam Chidchob, who was diagnosed with Covid-19 2 weeks ago.
📱 Download our app on Android or iOS for instant updates on your mobile
📧 Subscribe to our daily email newsletter
👍 Like/Follow us on Facebook
🔔 Subscribe to or Join our YouTube channel for daily video updates
Phuket begs Kolour attendees to come for Covid-19 testing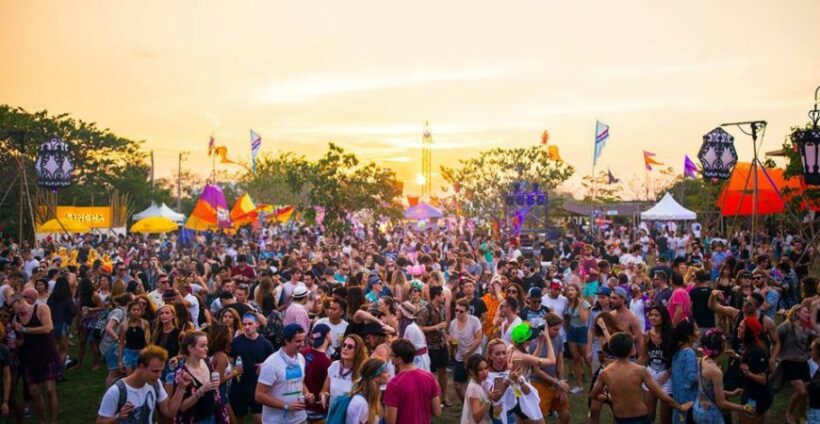 Health officials in Phuket put out a public statement this week compelling all foreigners who attended clubs and 'Kolour' events to report for Covid-19 testing. As many might expect, the response has been lacklustre at best. Spreading the message around the foreigner and expat community in Phuket, the message is aimed at the multitudes of people, mostly foreign who attended Kolour and related events that turned into a Covid-19 superspreader event. Many foreigners have not come forward, much to health officials chagrin.
Online and on social media, foreigners and Thais shed light on why this urgent public health request is going largely unheeded. Foreigners fear the repercussions of coming forward, especially since Thailand is not allowing staying home or elsewhere in isolation if someone tests positive for Covid-19. Quarantine is mandatory, and with infection numbers exploding across the country, many fear the less-than-posh comforts of being quarantined in an emergency field hospital.
Cost is the other factor that likely is preventing foreigners from turning themselves in to be tested for Covid-19. While Phuket health officials may test people for free, anyone found infected with Covid-19 will be financially responsible for all the costs of their treatment and quarantine. Foreigners with limited financial resources, especially after a year of holing up in Thailand to ride out the Coronavirus, may resist reporting to authorities when they cannot afford the mandatory quarantine and medical treatment.
Perhaps recognizing this hesitation, the message includes a plea for all attendees to self-quarantine and self-monitor for any symptoms over the next week, even if they fail to report or test negative. The note also reminds everyone to wear masks in public at all times. The statement to the public also instructed anyone who attended any of the Covid-19 spreading nightlife events to report to the Acute Respiratory Infection Clinic area of Vachira General Hospital to receive a Covid-19 swab test.
SOURCE: The Pattaya News
📱 Download our app on Android or iOS for instant updates on your mobile
📧 Subscribe to our daily email newsletter
👍 Like/Follow us on Facebook
🔔 Subscribe to or Join our YouTube channel for daily video updates