Chiang Mai's favourite giant panda, Chuang Chuang, has died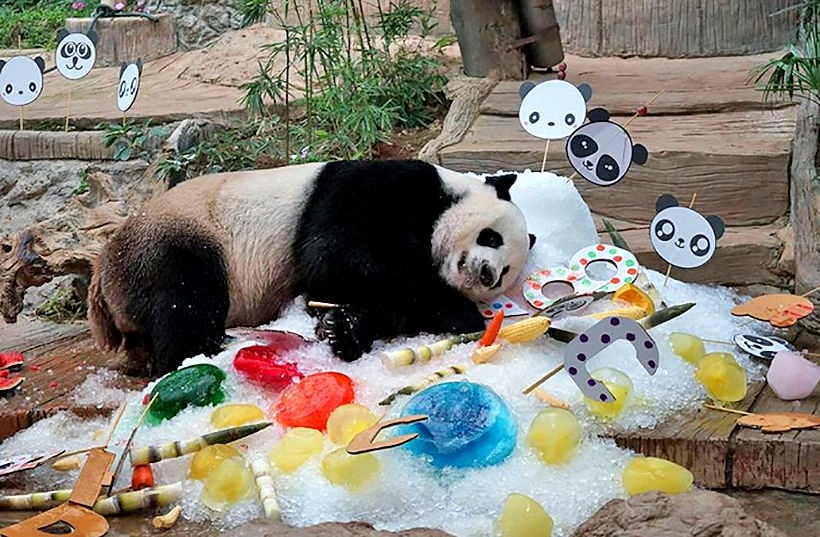 PHOTO: Giant Panda Chuang Chuang enjoys his birthday treats at Chiang Mai zoo last year
The resident Chiang Mai Zoo giant panda, Chuang Chuang, has died aged 19. The Chiang Mai zoo director made the announcement yesterday. Chuang Chuang was also known as Thewan in Thai and as Kham Ai in the indigenous Lanna language.
Pandas normally live for around 20 years.
Keepers say Chuang Chuang walked briefly after eating a meal on Sunday, before he collapsed and was given initial care by the staff, but he never recovered.
The late giant panda was born in captivity in China on August 6, 2000, before he was lent to Chiang Mai Zoo as a symbol of bilateral friendship between China and Thailand in October 2003.
Giant panda Lin Hui was inseminated with Chuang Chuang's sperm, resulting in the birth of Lin Ping, the world's first panda to be born in a tropical climate, on May 27, 2009.
SOURCE: The Nation
Keep in contact with The Thaiger by following our
Facebook page
.
Pollution closes Lampang schools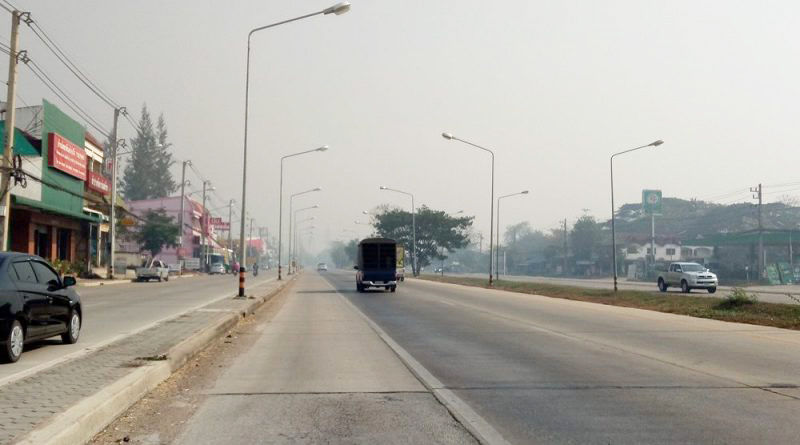 Schools in the northern province of Lampang were closed yesterday as the level of air pollution went up, according to KhaoSod. Authorities have instructed families to keep their children indoors during this period of poor air quality.
The problem is partly caused by the the burning of crop fields, which despite prohibitions, has been going on for weeks, with the levels of PM2.5 particles rising over the standard measure for the past 22 days, as well as the smog generated by the province's Mae Mo coal-fired power plants.
PM2.5 refers to atmospheric particulate matter (PM) with a diametre of less than 2.5 micrometers, about 3% the diametre of a human hair. Thailand's current "safety" threshold of 50 micrograms per cubic metre is twice that of the World Health Organisation's safe upper limit of 25µg/m³.
Temperatures around Chiang Mai and northern Thailand today are 30 degrees. Light winds aren't blowing the smoke away. Fires can be seen on the AirVisual graphic.
SOURCE: Thai Residents


Facebook page
.
More than 100 Chiang Mai students hospitalised with food poisoning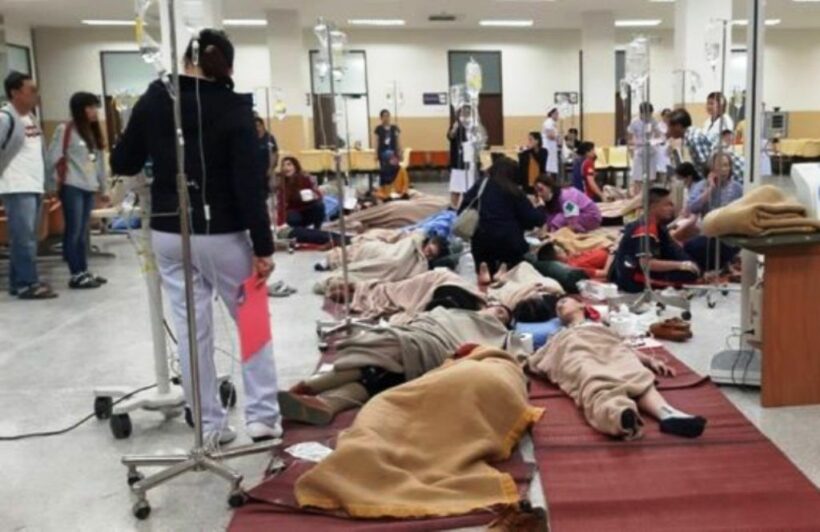 There was chaos at Chiang Mai hospitals yesterday when around 130 students were hospitalised with food poisoning. The grade 8 students from Montfort College in Chiang Mai had eaten lunch at the San Sai scout camp when they began showing symptoms of food poisoning, including diarrhea, vomiting and stomach cramps.
There were an estimated 400 students at the camp: about 89 were taken to the local San Sai Hospital and another 50 taken to other Chiang Mai area hospitals. 30 doctors and nurses were dispatched to the camp in Mae Faek subdistrict of Chiang Mai's San Sai to treat other students who did not require hospitalisation.
The senior permanent secretary for the San Sai district was called in to monitor the situation and was meeting with Chiang Mai's governor Charoenrit Sanguansat. All but four of the children had been released from hospital after receiving treatment by late last night.
Details of the food poisoning remain unclear other than a boiled chicken dish with dipping sauce was served for the children's lunch.
SOURCES: The Chiang Rai Times | Chiang Mai One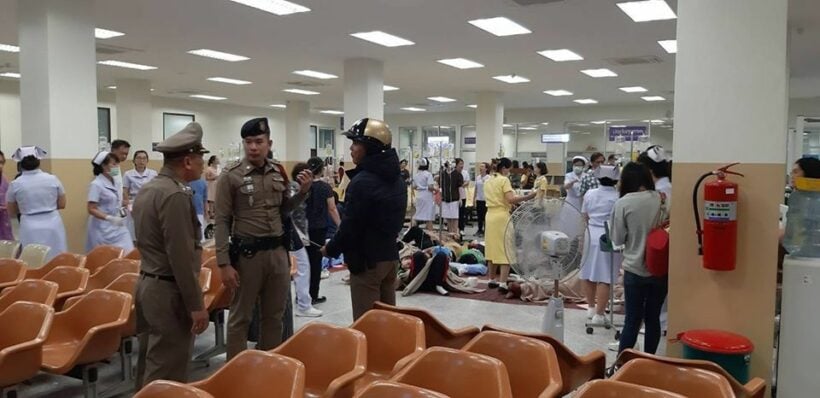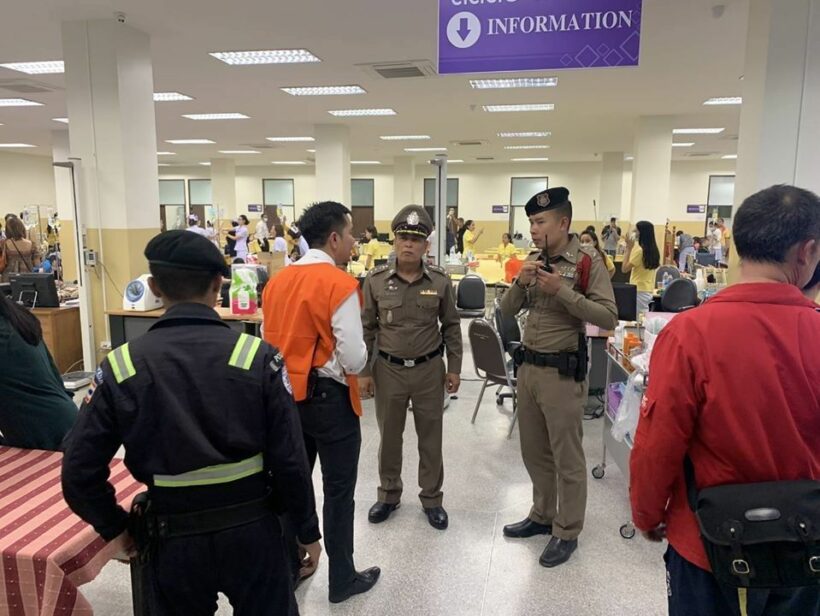 Keep in contact with The Thaiger by following our
Facebook page
.
Poor air quality in Bangkok and northern Thailand today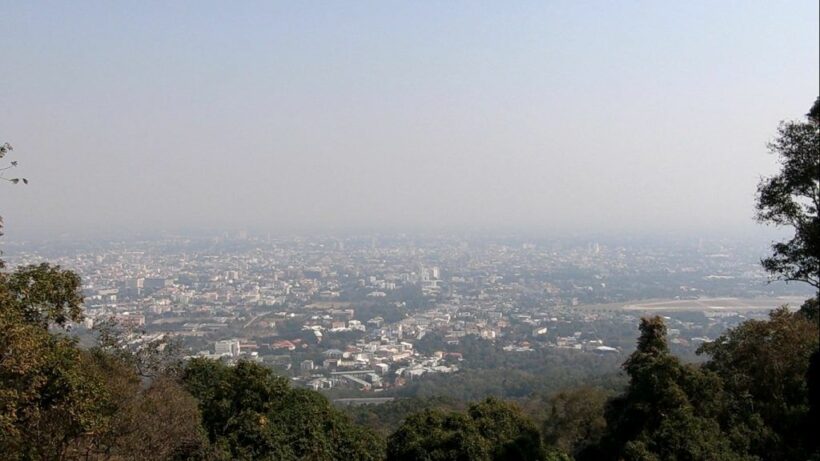 Poor air quality and persistent haze is plaguing much of Thailand's north today, with the worst pollution in Lampang province, just south of Chiang Mai in northern Thailand. Meanwhile, a bit further south, Bangkok residents had more of the fine-dust particles, aka. 2.5 microns, in eight of the city's districts yesterday.
The Pollution Control Department in the north has reported unsafe levels of pollution in 11 of the 15 air quality measurement stations – including Mae Sai district in Chiang Rai; City area of Chiang Mai; City and Mae Mo districts of Lampang; City area of Lamphun; City area of Phrae; and City area of Phayao.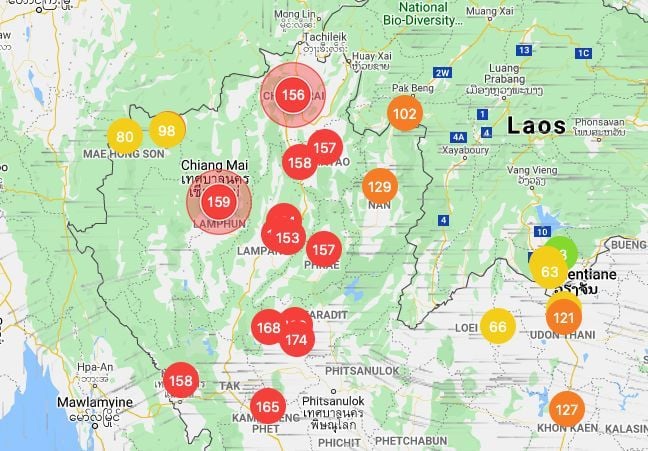 A business owner in Chiang Mai told The Thaiger today that the haze and smoke is at its worst for months. 'Neo' runs a flower and giftware shop in central Chiang Mai.
"We are seeing a lot of customers come in today with face-masks and everyone is talking about the problem. Most of us think it is coming from sugar cane plantation burn-offs."
The readings, in excess of 150mg in many locations around the north, are up to three times the Thai government's nominal upper-limit of 50 mg of 2.5 micron particulate per cubic metre, and over six times the upper safe limit from the World Health Organisation.
In the capital, the Bangkok Metropolitan Administration reported high PM2.5 levels in eight suburbs – Klong San, Bang Khlaem, Wang Thonglang, Phra Nakhon, Klong Toey, Laksi, Bang Khen and Bung Kum. The capital's most polluted air was in Bang Khen, according to the Bangkok Post.
SOURCE: Bangkok Post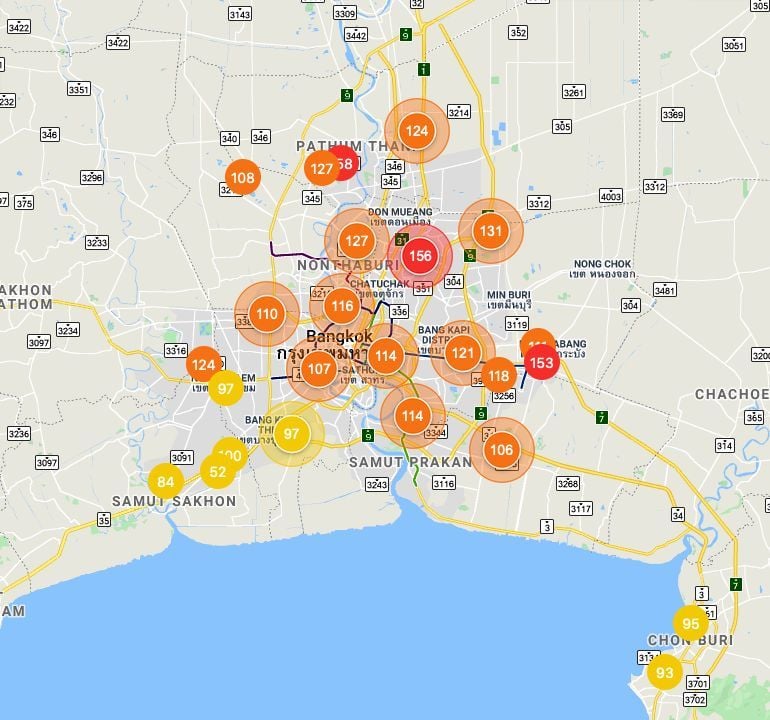 SCREENSHOTS: AirQuality.com
Keep in contact with The Thaiger by following our
Facebook page
.