Chiang Mai tourism slowdown takes a toll on local businesses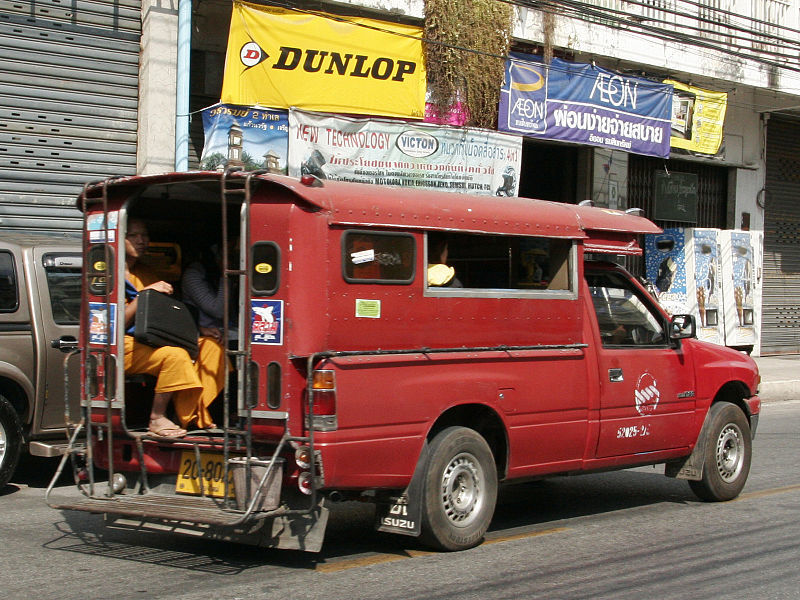 Chiang Mai's tourism industry has drastically slowed down from the lack of travel due to the affects of the Covid-19 pandemic – the lockdowns and the travel restrictions. Tourists "vanished" during the April lockdown, according to president of the Tourism Association of Chiang Mai, Anantorn Hochindarat. Now, as the chilly, cool season approaches, when the northern province is the most popular for locals, Chiang Mai's tourism sector is likely to remain "slow".
The impacts from reaction to the pandemic has effected various people and business groups in Chiang Mai. Only 35% of the hotels have reopened, and those that are open report lower occupancy rates, Anantorn says. Many tourism businesses like spas, souvenir shops and tour agencies remain closed. The drivers of the red trucks, known as songthaews, used to do 3 to 4 round trips per day. Now only 1 trip per day is the average, and that's with some drivers taking temporary leave.
"Over 1,000 tour guides are unemployed, while dozens of hotels have been put on sale after owners faced a liquidity crisis."
Last year, Chiang Mai recorded 100 billion baht in revenue from 10.8 million visitors. 70% of the visitors where Thais while the other 30% were foreigners. After domestic travel restrictions were lifted, local travellers were only 20% from the same period last year. There have been travel promotions and events to help boost domestic tourism across Thailand, but some Thai nationals are still hesitant to travel because of health safety concerns.
"As the international market is stalled, if Chiang Mai can simply get the same chunk of the domestic market back within a year, typically 70% of the total, we should be happy enough."
Apparently the slowdown of international tourists has been happening before the pandemic. After the 2018 Phuket incident where 2 tourists boats capsized in a storm, killing 46 people, tourist confidence was "shattered," according to the director of Tourism Authority of Thailand's Chiang Mai office, Pakkanan Winijchai. The Phuket tourist boats were carrying Chinese tourists, and many Chinese lost confidence in Thailand, she says. Chinese visitors make up one-third of overall international arrivals.
For the past 6 months, there has been a ban on international tourists, crippling travel destinations that relied on the foreigners for income. Thailand has been working on a way to get tourists in, but even the new Special Tourist Visa was a bust when authorities said they were preparing for a group of tourists from China to arrive in Phuket, but no one had actually applied for the visa. Even if the scheme does start up soon, Chiang Mai cannot benefit because it does not have any alternative state quarantine facilities to house the tourists for their mandatory 14 day quarantine upon arrival.
SOURCES: Bangkok Post | Wikapedia
Catch up with the latest daily "Thailand News Today" here on The Thaiger.
Want more from the Thaiger family?
📱 Download our app on Android or iOS for instant updates on your mobile
📧 Subscribe to our daily email newsletter
👍 Like/Follow us on Facebook
🔔 Subscribe to or Join our YouTube channel for daily video updates
Chiang Mai restaurants want dine-in ban revoked as infections drop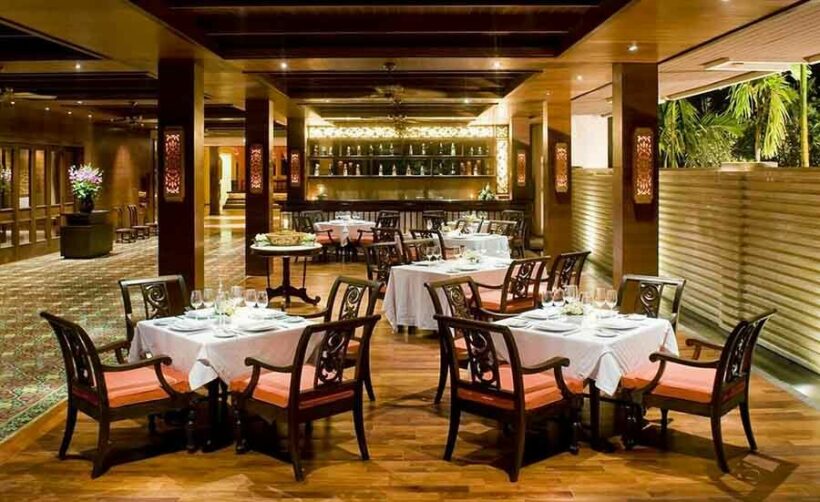 The governor of Chiang Mai has called for the ban on dining in at restaurants to be lifted and for eateries to be allowed to serve food on-site until 9pm. Charoenrit Sa-nguansat's request follows a drop in Covid-19 infections in the northern province.
The Centre for Covid-19 Situation Administration has colour-coded Chiang Mai "dark red", making it a maximum control zone, along with the central provinces of Bangkok, Chon Buri, Nonthaburi, Pathum Thani, and Samut Prakan. According to restrictions imposed on maximum control areas, in-house dining is prohibited at restaurants, which are only permitted to remain open for takeaway orders up to 9pm.
The Bangkok Post reports that Charoenrit has appealed the ban in a letter to the CSSA, after daily new infections dropped from triple digits to double digits. In his letter, he attached a copy of a petition from the Chiang Mai Restaurant and Entertainment Venue Association, who last week called for the dine-in ban to be lifted, pointing out that it's having a significant impact on more than 14,000 restaurants and 80,000 workers. The association also argues that there have been no infections linked to local restaurants.
Charoenrit, who also heads up Chiang Mai's communicable disease control body, says he supports the association's petition, adding that case numbers have been following a downward trend in the last week and calling on the government to lift the dine-in ban in the province.
According to the Bangkok Post, an innovative restaurant thought it had found a way around the ban when it opened up a "drive-in" service, in which customers could order and consume food in their own cars for up to 2 hours. Alas, the move was opposed by health officials, who pointed out the small gap between vehicles and voiced concerns that diners could use the opportunity to mingle.
SOURCE: Bangkok Post
Want more from the Thaiger family?
📱 Download our app on Android or iOS for instant updates on your mobile
📧 Subscribe to our daily email newsletter
👍 Like/Follow us on Facebook
🔔 Subscribe to or Join our YouTube channel for daily video updates
Chiang Mai on track to reopen 2 districts to foreign tourists in October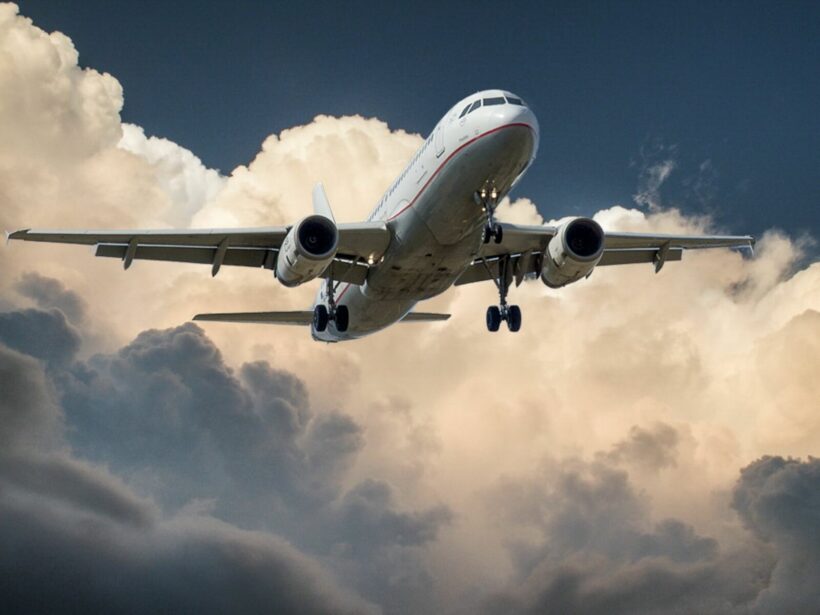 Chiang Mai is still on track to reopen to foreign tourists under the sandbox model this October. The so-called sandbox model would allow foreign tourists, who are vaccinated against Covid-19, to travel to designated areas in Thailand without undergoing quarantine. In Chiang Mai, tourists will be able to travel in the area with tour guides on designated routes. Phuket is set to reopen under the scheme on July 1.
In Chiang Mai, the districts Mae Rim and Mae Taeng are planned for the sandbox model. President of the Tourism Council of Chiang Mai, Punlop Saejew, says those areas have a low population density and around 400,000 vaccine doses are needed for residents in both districts.
With Phuket set to reopen in July, tourism operators expect other tourist destinations in Thailand will benefit from the potential influx of foreign visitors.
"The Phuket sandbox model will create opportunities for other provinces… However, we have to prepare for our reopening regardless of what happens with Phuket because the country cannot afford another lost year."
Health officials have said there are a limited amount of vaccine doses with priority given to those in high risk areas. Both Chaing Mai's public and private sectors are planning to procure more doses, just in case, the government cannot provide the vaccines in line with the reopening schedule.
SOURCE: Bangkok Post
Want more from the Thaiger family?
📱 Download our app on Android or iOS for instant updates on your mobile
📧 Subscribe to our daily email newsletter
👍 Like/Follow us on Facebook
🔔 Subscribe to or Join our YouTube channel for daily video updates
Opium and Heroin seized at Chiang Mai checkpoint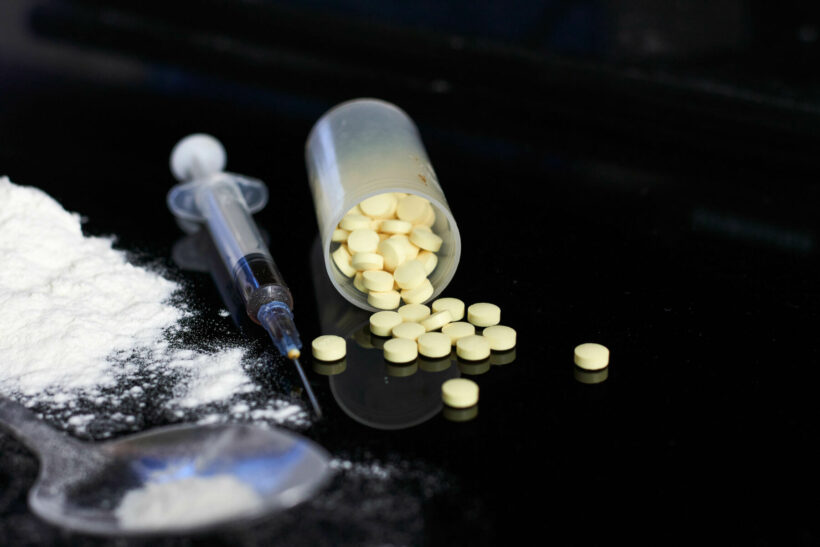 500 grams of heroin and 50 kilograms of raw opium were seized at a Chiang Mai checkpoint by Pha Muang Force soldiers. The cache was confiscated Tuesday evening in the Chai Prakan district's Pha Hong checkpoint in Tambun Si Dong Yen. The soldiers stopped 2 drivers who aroused suspicion and who promptly fled when stopped. The motorcycle was left with 2 bags, with one containing 500 g of heroin and the other 50,5 kg of raw opium which had been packaged into 31 separate packets.
The bust is part of a line of recent drug seizures that have seen about 30.5 million baht worth of drugs recovered while thwarting the trade networks of 3 major drug rings in the Phitsanulok, Sukhothai, and Tak provinces. These drug cases have all been linked to Wichit Arphonrungroj, the chief of Phop Phra tambon administrative organization. While Wichit is still at large with police hunting for him, several other arrests linked to the busts have been made. Four warrants were issued and police are actively pursuing more accomplices.
The first raid on Monday in Tak came as police continued investigating and expanding the scope of a huge drug bust in October 2019 where police seized 1.5 tons of crystal methamphetamine. Police later seized 2 million baht of drugs in a bust of a man in Sukhothai. And in Phitsanulok, a 20 year old man was arrested after being unable to clarify the source of 20 million baht wired into his bank account. He had been selling drugs online, using a Facebook page called "Phee Laem Pilok".
Last December police confiscated drug assets valued at 100 million baht in Bangkok. And just a few weeks ago police took in 100 kg of ketamine and crystal meth in a drug bust in Lat Phrao.
With the Covid-19 pandemic crippling the economy and many jobless and increasingly desperate, Thailand has seen an increase in drug use and trafficking. Add to that the civil unrest in Myanmar, where illegal drug manufacturers are using the turmoil to sneak drugs across a tumultuous border, and Police have seen the need to implement a widespread crackdown on drugs throughout Thailand.
SOURCE: Chiang Rai Times
Want more from the Thaiger family?
📱 Download our app on Android or iOS for instant updates on your mobile
📧 Subscribe to our daily email newsletter
👍 Like/Follow us on Facebook
🔔 Subscribe to or Join our YouTube channel for daily video updates