Chiang Mai: Son finds father dead in car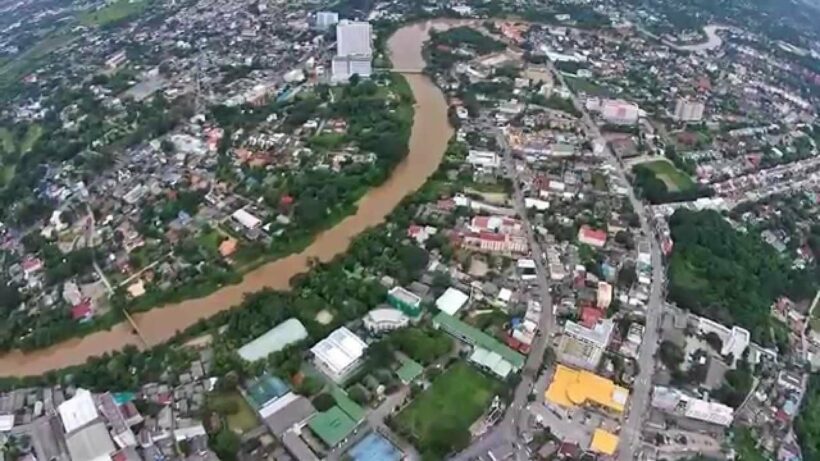 A man has been found dead in his own car in Chiang Mai's Muang district.  The car was covered near his house when his adopted son found the car with his father inside this morning.
Police estimate that 48 year old Somphet Thaso died at least two days earlier. His adopted son, Sukit Somboonpattanakoon, said Somphet could not be accounted for two days and he was unable to find him until he walked past the car and smelled a strong stench. He lifted the car cover canvas and found the body so he called the police.
The car was not locked but its four windows were closed.
Police say there were no traces of injuries on the man and suspect carbon monoxide poisoning caused the man's death. The fact the car was covered might suggest suicide, they added.
But his relatives claim his bag with a mobile, ID card and some cash was missing.
The investigation continues.
ORIGINAL STORY: The Nation
- The Thaiger & The Nation
Chiang Mai: New Zealander accused of masterminding murder of his Korean mother Chiang Mai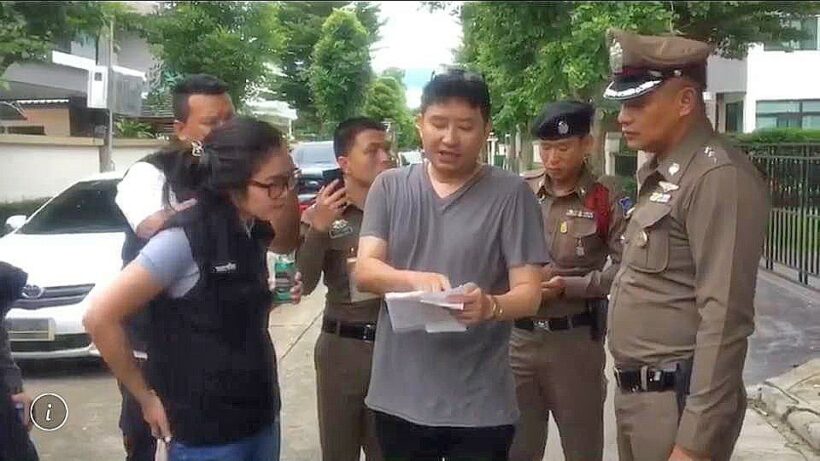 Chiang Mai police have arrested a New Zealander for allegedly masterminding the murder of his Korean mother by setting it up as quarrel between his wife and his elderly mother.
50 year old Brian Lee was arrested and charged with masterminding the murder of 76 year old An Jung Ja at a house in the Mountain View village in Tambon San Phisua in Chiang Mai's Muang district on Thursday. He was being detained at the Mae Ping police station.
Earlier, Lee claimed his mother had a quarrel with her daughter-in-law, Park Songhee, who then stabbed her to death out of anger. Lee said his mother became angry at the speed of Park's response to being called, and so grabbed her daughter-in-law and slammed her head against the wall and injuring her, before Park then stabbed her.
But after checking forensic evidence and security-camera footage, police concluded that Lee had lied about the quarrel and took part in the killing of his mother. His wife was under police watch at Chiang Mai Hospital.
Police said Lee's mother had several apartments and businesses in South Korea, and Lee had brought her to live with the couple in Chiang Mai six months ago.
STORY: The Nation
Huge meth bust in Chiang Mai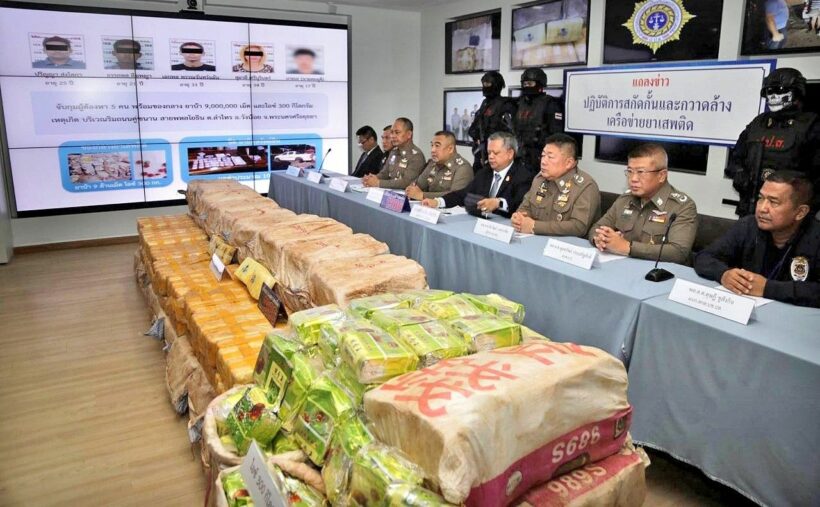 The big seizures of methamphetamine pills and 'ice' continue around the Kingdom. In the last two months nearly 50 million pills have been collected in various stings and raids.
Around 9 million methamphetamine pills and 300kg of crystal meth or "ice" was seized in Chiang Mai province shortly after the arrest of a fugitive last Monday, the police claimed.
Officers apprehended five other suspects in Ayutthaya on Thursday who were to collect the smuggled drugs, the Office of the Narcotics Control Board (ONCB) secretary-general Sirinya Sidthichai told a press conference today (Friday).
Sirinya says that this major bust started when the ONCB Region 5 and police arrested the 43 year old hill tribesman Panatkit Soponphumpanya. He said the man was wanted for a drugs crime in December 2010 with a Chon Buri arrest warrant. He was arrested in Chiang Mai's Mae Taeng district on Monday along with assets worth 10 million baht, Sirinya said.
The investigation then purportedly found that Panatkit was in the middle of a drug deal in which a supplier in neighbouring Myanmar hid a large batch of Golden Triangle "wine1" meth pills and "ice" along the border in Chiang Mai's Chiang Dao district for him to transport to Ayutthaya.
He said officers confiscated the drugs in Chiang Dao and arrested the five suspects in Ayutthaya.
ONCB and police would continue to probe the case to arrest the rest of the suspects, he said.
Sirinya said the authorities would also monitor the moving of sodium cyanide, which can be synthesised into the narcotic substrate called phenyl-2-propanone for the making of meth. The ONCB chief said Burmese factories had legally ordered sodium cyanide from a third country but there were suspicions that the product was being transported via Thailand instead.
STORY: The Nation
Heroin-swallowing smugglers nabbed in Chiang Mai and Bangkok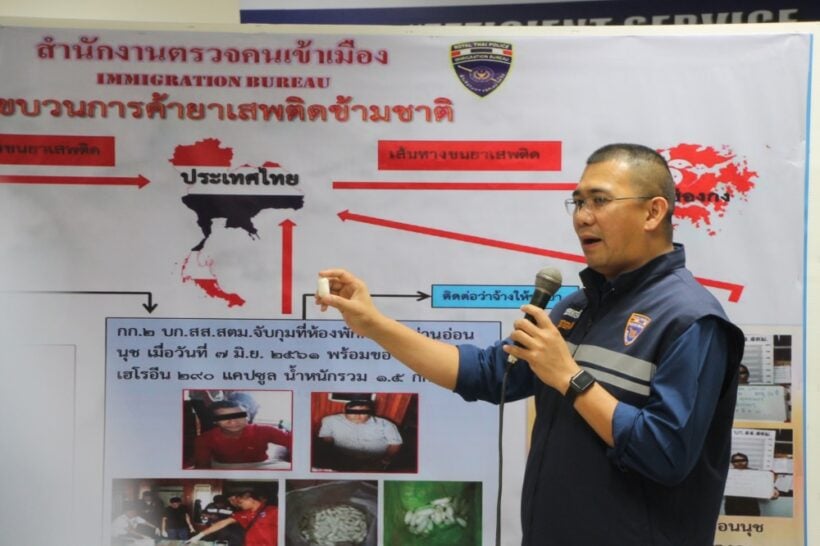 15.5 kilograms of heroin is a serious amount of illicit narcotics.
Six Nepalese and one Indian national have been accused of being members of a transnational drug-trafficking syndicate, They've been transporting drugs by having people swallow dozens of capsules containing heroin and were arrested last week.
The Nepalese suspects were identified as Singha Bir Gongbotamang, Sudarshan Thapa, Prasad Gurung, Suresh Tamang, Abashesh Gurung and Kare Gurung while the Indian national was identified as Lal Gurung. All were aged between 36 and 62.
Chuchat said Gongbotamang was the first to be arrested on June 6 after being found with 15.5 kilograms of heroin in his luggage while waiting to board a plane from Chiang Mai International Airport to Bangkok.
The following day, police raided a condominium in the Soi Sukhumvit 77 (On Nut) area of Bangkok's Suan Luang district and arrested Lal Gurung and Thapa. They also seized 1,450 grams of heroin, a digital scale, and plastic capsules for smugglers to use when swallowing heroin for transportation to a third country. Another search of a nearby apartment on June 8 yielded the remaining four suspects, who were linked to the previously nabbed trio.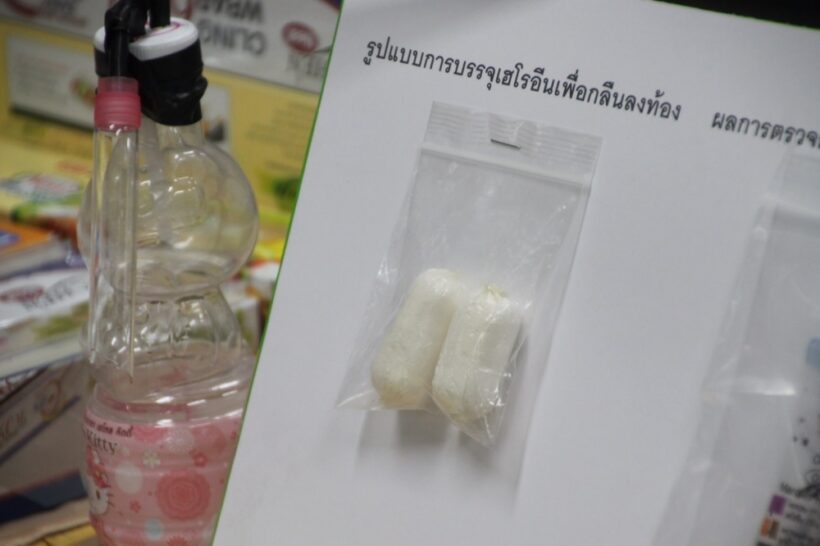 Immigration Police 2 superintendent Pol Colonel Pravit Sirithorn said the men were allegedly hired to swallow heroin capsules – with each expected to ingest at least 50 capsules – to avoid the authority's detection while travelling through Suvarnabhumi International Airport to Hong Kong.
The police investigation found that Gongbotamang paid 2 million baht for the heroin in Myanmar and smuggled it into Thailand. The six men would then swallow capsules containing the heroin before travelling to Hong Kong in exchange for about 100,0000 baht in payment per head.
Police initially charged the three earlier arrested men with having heroin in their possession with intent to sell, and revoked the visa of the four later-arrested men over prohibited behaviour under the Immigration Act 1979.

STORY: The Nation