Chiang Mai bids for listing as a World Heritage Site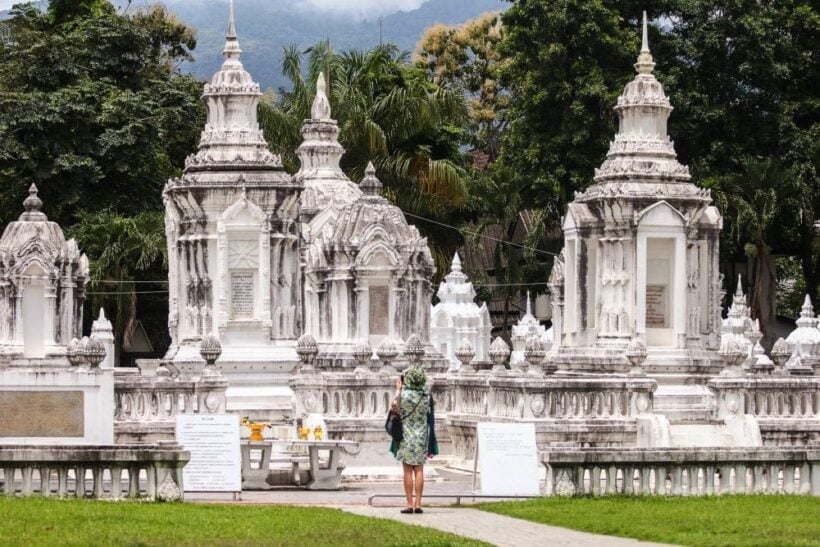 PHOTOS: Photo courtesy of the Chiang Mai World Heritage Project
Chiang Mai may soon be Thailand's sixth World Heritage Site. Thailand's current five world heritage sites include the Ban Chiang Archaeological Site in Udon Thani; the Dong Phayayen-Khao Yai Forest Complex; the Historic City of Ayutthaya; the Historic Town of Sukhothai and Associated Historic Towns; and the Thungyai-Huai Kha Khaeng Wildlife Sanctuaries.
The Chiang Mai World Heritage Working Group is now ready to make its submission to UNESCO (United Nations Educational, Scientific and Cultural Organisation) to make Chiang Mai a world heritage city, Woralun Boonyasurat, head of the Thai Art Department at Chiang Mai University's Faculty of Fine Arts, said yesterday.
In her capacity as head of the Chiang Mai World Heritage Initiative Project, Woralun said the submission didn't mean the northern city would automatically obtain the status yet and there was more work to be done.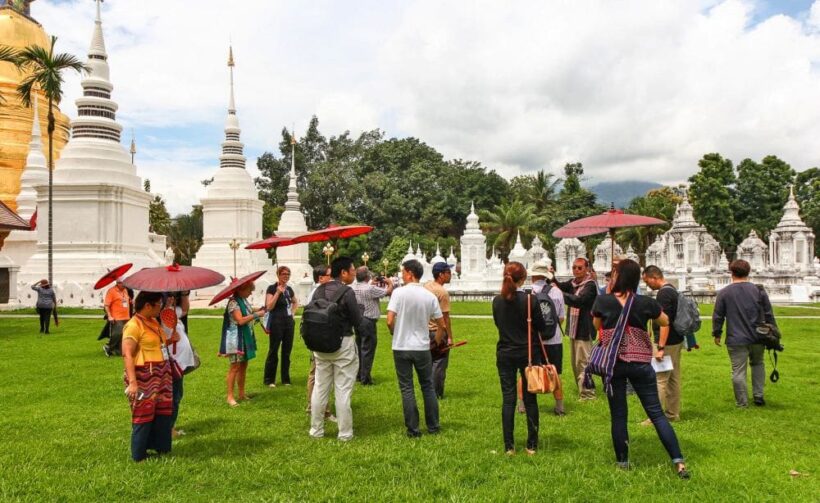 Chiang Mai still has some urban management issues, especially the question of how it will be developed over the next two decades.
"Chiang Mai City has cultural sites within the old city walls and natural resources to be protected while it is developed. As we work on proposing it to be a world heritage site, people might wonder if this will push this city backwards into the past or not. I can say that it isn't the case. We are doing this because we love Chiang Mai City and see the values that should be promoted and developed," said Woralun.
"The world nowadays is facing a challenge in protecting and managing the cultural and natural resources and such work must be done in an integrating manner, not each group doing its own things separately. What we aim for is for people's wellbeing and joint happiness in future."
Sirikitiya Jensen, an adviser of the Chiang Mai World Heritage Initiative Project, said Chiang Mai City with its ancient history, culture and natural environment – especially the Doi Suthep sacred forest – should be conserved and developed sustainably with all sides' participation to become a world heritage site, in which cultural and sentimental values can be protected in parallel with the city's development.
Their comments were made during the World Heritage International Convention: "Integration of Historic Cities and Their Natural Settings for Sustainable Development", which is being held at Chiang Mai University from yesterday until Friday.
Chiang Mai City has since 2015 been among the six Thailand sites on a tentative list for consideration for World Heritage status. According to the process, the sites must be on that list for at least one year before they can be nominated for full status.
There are currently 1,092 World Heritage Sites in 167 countries and they have all had to prove they have "outstanding universal value".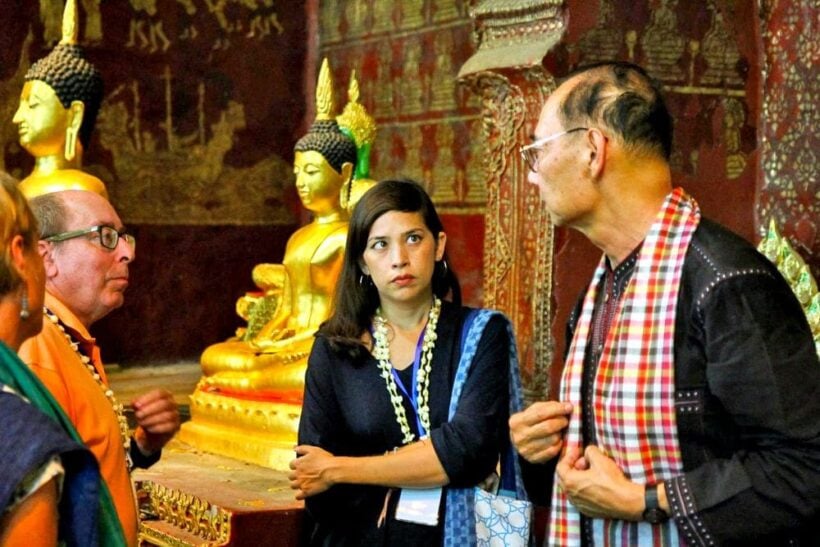 SOURCE: The Nation

Making your point, head first into a fish spa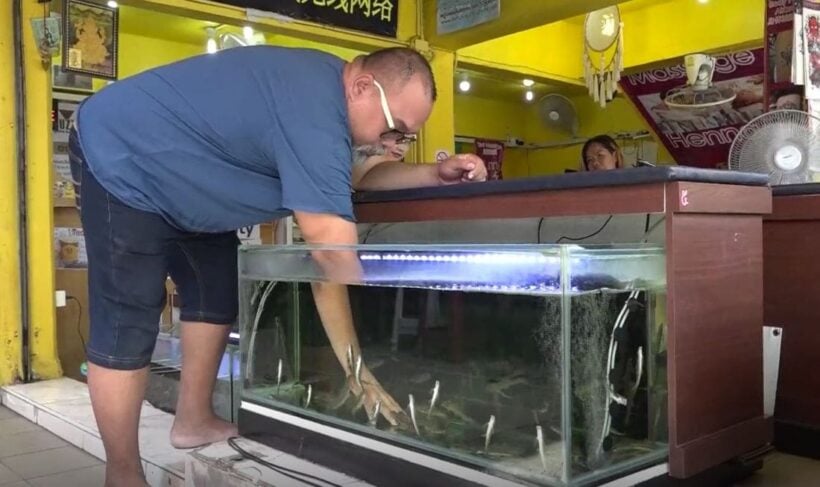 Sometimes you have to go the extra distance to prove your point. Like putting your head in a fish spa.
Sanook reports that a Thai owner of hundreds of fish spas around the country has made hi point about an Australian woman and the foreign media for discrediting his business.
The actions of Chaiyaporn Lojaya follow the Australian's claim in UK media that she lost her toes due to an infection she picked up in Thailand at one of his fish spas.
To prove that his spas are clean he has plunged his head into a tank of the small nibbling fish normally reserved for tourists' feet.
A woman's indulgent Thai holiday spa turned into a living nightmare when an infected fish tank led to all five toes being amputated on her right foot. Property manager Victoria Curthoys, 29, initially received an infection in her big toe after treading on glass, resulting in doctors amputating half ...
Storms and strong winds hit Chiang Mai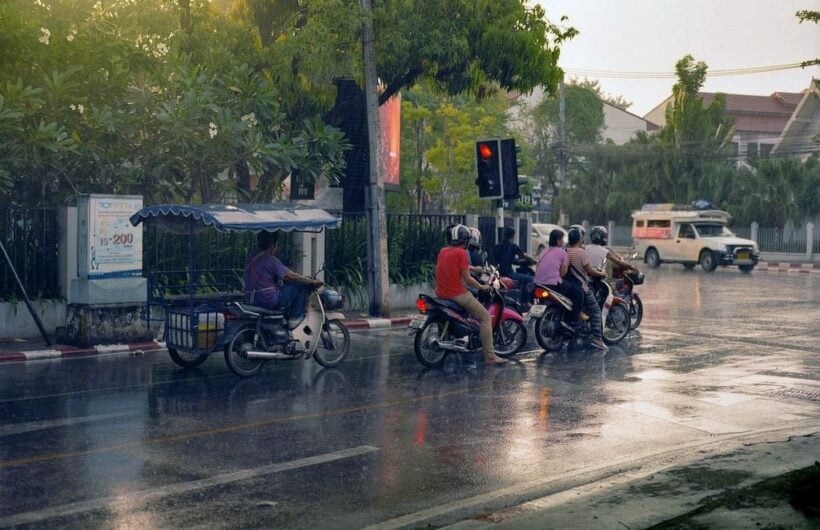 A major road in Chiang Mai province has been blocked by fallen trees and power poles following strong winds and heavy rains today.

Trees and power poles on the Chiang Mai-Fang road in Mae Taeng district were brought down at about 10am, officials said. Phairin Limcharoen, chief of the province's Disaster Prevention and Mitigation Office, coordinated with the Provincial Electricity Authority's Chiang Mai office to send officials to remove the obstructions as a matter of urgency.

Then, at about 11.30 am, downtown Chiang Mai was hit with heavy rain, leading to flooding as rainwater flowed down Doi Suthep mountain too fast to be drained.

Meanwhile, officials on Tuesday visited 27 houses in four villages of Tambon Mae Thalob, in Chai Prakan district, that had recently s...
Tourists caught up in Chiang Mai karaoke bar overcharge 'scam'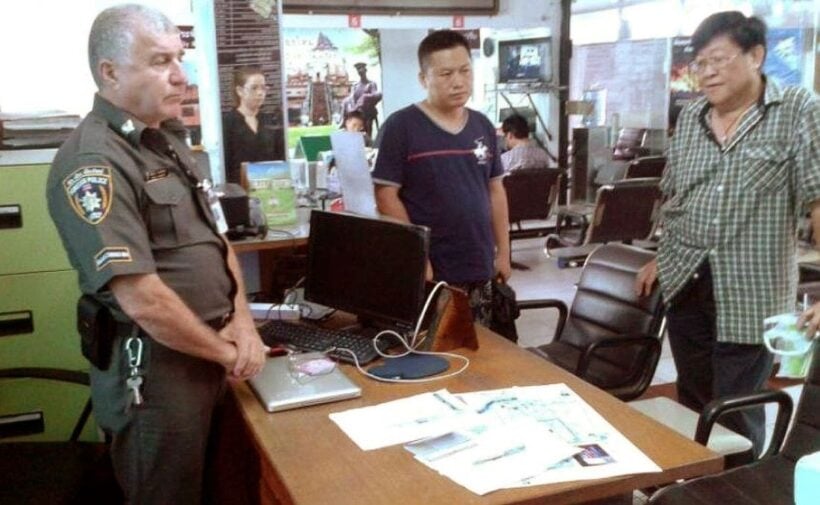 PHOTO: Daily News

A Chinese tourist and three friends lodged an official complaint with the Chiang Mai police about the operators of a karaoke bar who allegedly overcharged them. They say they were 'shocked' after being presented with a bill for 14,000 baht.

The incident on Monday night resulted in the men seeking police assistance after being handed the bill.

The tourists drank a total of 27 bottles of beer and ordered a small selection of food (as we rush for our calculators).

Daily News is reporting that the men also requested to enter the 'VIP' section of the bar and asked for four female staff members to serve them with drinks and food throughout the evening.

When presented with the 14,000 baht bar bill they are reported to have been 'shocked' and refused to pay. Witnesses say there was a minor altercation between the men and bar staff.

Local police were called in and 'in...