Drivers survive a Krabi road incident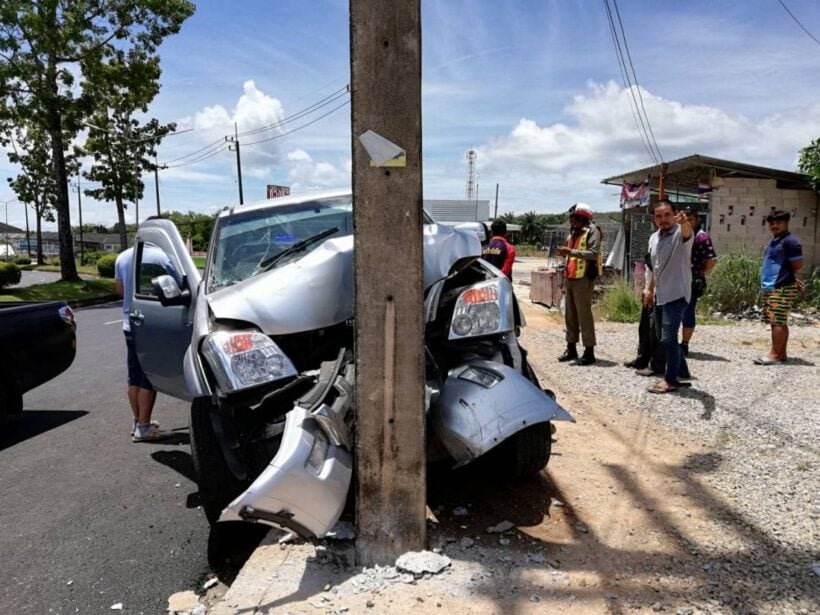 A female driver and a motorbike driver have survived a Krabi road accident. The accident happened on Maharat Road in Krabi City at about midday yesterday (September 11).
The pickup truck collided with a power pole. Under the pickup police and rescue workers found the damaged motorbike.
The pickup truck driver, later identified as 67 year old Jurarat Sinprachawong, was taken to Krabi Hospital.
The motorcyclist, 24 year old Jatupohn Plaiduang, was lucky not to be not be on the motorbike at the time, narrowly averting a certain catastrophe.
"I had parked the motorbike in front of this shop before going inside. Shortly after I heard a loud impact noise. Luckily I was not injured as I went inside the shop just before the accident."
Police are continuing their investigation and speaking to the driver of the pickup.



Village leaders try to track down rubbish dumpers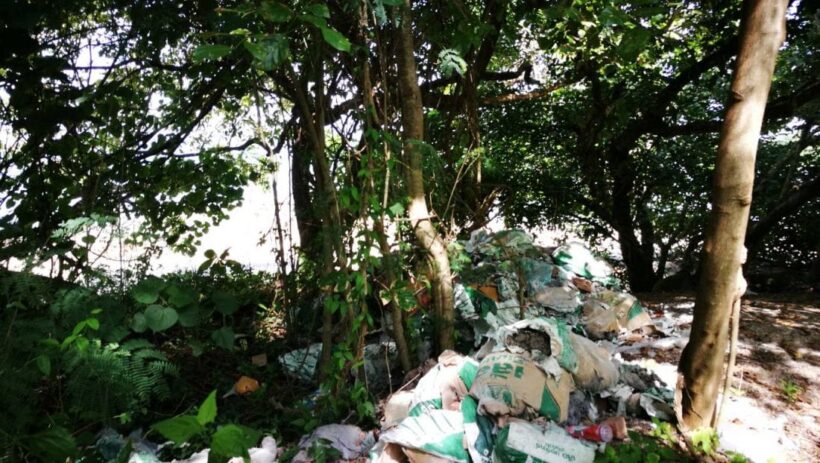 Tourists in Krabi have found construction rubbish being dumped 4 metres from Hat Baan Laem Pong in Krabi District.
Two big piles of rubbish had been dumped close to the Hat Baan Laem Pong. The village headman has trying to identify the rubbish dumpers.
Cement bags and blocks were found in amongst the piles. The Headman is worried as many tourists are travelling around the area as there are five stars hotels and the rubbish is unsightly.
Villager headman Somsak Tepbut inspected the area with media in tow. He says that local volunteers are always collecting rubbish along the two kilometre stretch of the beach.
"Rubbish dumpers usually visit during the night. We are checking the rubbish and searching for them to face legal action."



French couple get lost in the Krabi mountains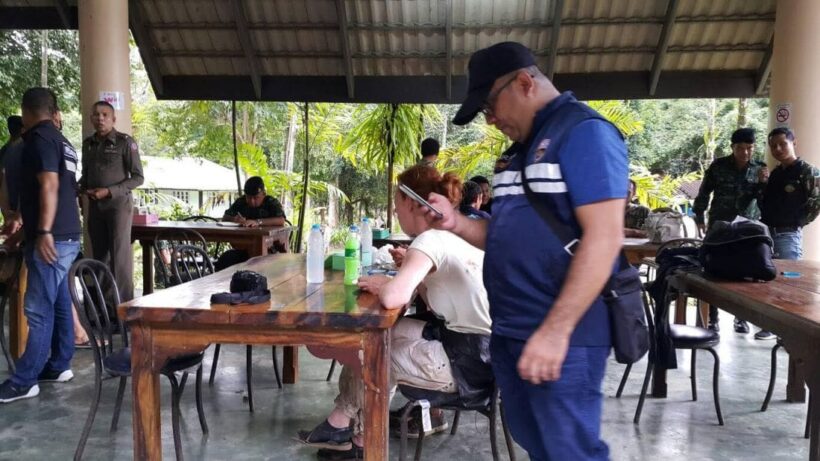 More than 20 officers were searching more than four hour for two French tourists who got lost in the Panom Benja Mountains in Krabi yesterday.
They were both eventually found, hungry and thirsty, but safe.
Krabi City Police, the Krabi Tourist Police, soldiers and Krabi forestry officers were searching for the French tourist couple, 44 year male Desmarest Cristophe Paul Henri and 34 year old female Schmor Muriel.
They both went for a nature hike at Huai Toe Waterfall in Panom Benja National Park in Mueang Krabi and became lost. Officers took more than four hour to find both tourists.
They were weak and thirsty. Officers gave them food and drink before taking them back to their accommodation.
Lt Col Attapon Sansukja of the Krabi City Police says, "The couple were staying in Krabi City since Saturday. They rented a motorbike and drove to Huai Toe Waterfall. They headed off on a walk for about five kilometres from the National Park office. After that they became lost.
They sent a message to their friends for help on their phones. Luckily they still had a mobile signal whilst on their walk."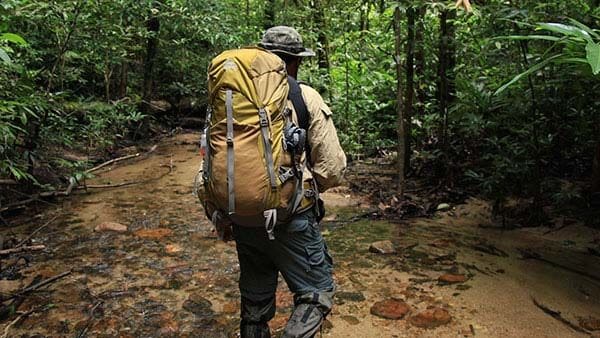 Action taken on Krabi Hotel for dumping garbage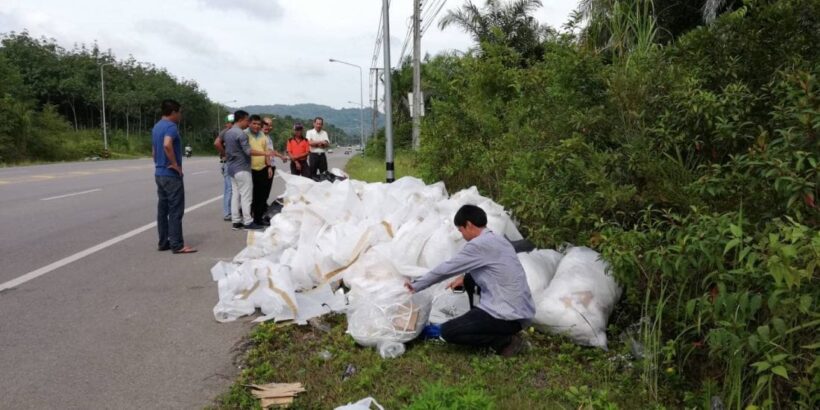 The Krabi Highway Office plans to take further legal action against a hotel in Krabi today for allegedly dumping garbage on a roadside in Muang district.
Rab Nga-fah, chief of the Tambon Sai Thai Administrative Organisation, asked the office to take legal action against the Vogue Resort & Spa Ao Nang, a hotel in Tambon Ao Nang of Muang district.
Rab said that a huge pile of garbage bags was found on the side of Ao Nam Mao-Ao Nang road near the Krabi sports stadium earlier today.
Workers found receipts and purchase orders among the garbage issued in the name of Vogue Resort & Spa, indicating the garbage came from the hotel.
Rab said he wanted police to take legal action against the hotel to warn other hotels and resorts against illegal dumping.
Nattanon Chankong, deputy director of the Krabi Highway Office, said he would hand over the evidence found in the garbage bags to police when filing the complaint.