Krabi
Drivers survive a Krabi road incident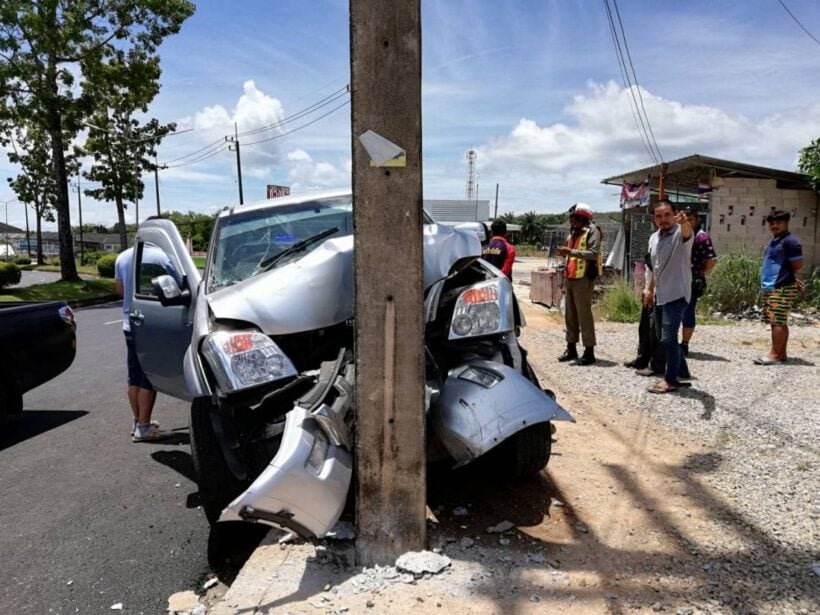 A female driver and a motorbike driver have survived a Krabi road accident. The accident happened on Maharat Road in Krabi City at about midday yesterday (September 11).
The pickup truck collided with a power pole. Under the pickup police and rescue workers found the damaged motorbike.
The pickup truck driver, later identified as 67 year old Jurarat Sinprachawong, was taken to Krabi Hospital.
The motorcyclist, 24 year old Jatupohn Plaiduang, was lucky not to be not be on the motorbike at the time, narrowly averting a certain catastrophe.
"I had parked the motorbike in front of this shop before going inside. Shortly after I heard a loud impact noise. Luckily I was not injured as I went inside the shop just before the accident."
Police are continuing their investigation and speaking to the driver of the pickup.