Alzheimer's patient forced out of Thailand. Immigration rule changes mean mother can't stay.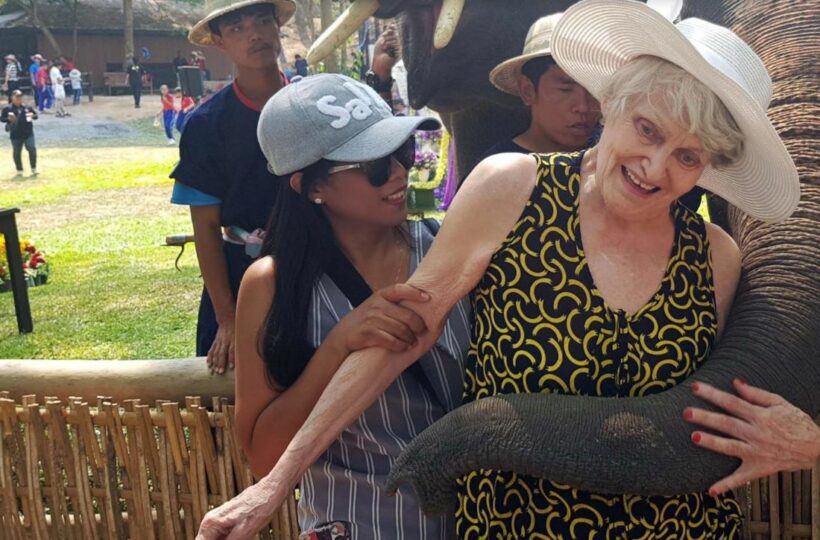 PHOTO: 77 year old American Alzheimer's patient Anna Padgett with care home staff on a field trip
"Thailand talks about being a hub for medical care but the immigration rules are just not conducive to that, especially in our case."
The daughter of an Alzheimer's patient has told ThaiVisa how her stricken mother is being forced out of Thailand. The family is laying the blame on Thai immigration for changing the financial rules.
ThaiVisa has reported that the family says the changes are forcing 77 year old Anna Padgett to be relocated from her Chiang Mai care home and taken to Manila in The Philippines. There she will easily get a three year visa without bothersome financial hassles.
Daughter 57 year old DeAnna Denis say she loves Thailand and doesn't want to go to The Philippines but the family has no choice. They simply don't have enough money to deposit 800,000 baht in the bank and leave it there for their mother's visa application.
Mrs Denis and her husband who is 55 originally come from Atlanta. They were attracted to Thailand as a retirement option after running a successful web development business that they sold.
Her mother was looked after in the states by a relative until 2017 when they decided to move her over to Thailand. She has had Alzheimer's for about 15 years.  A home that specialises in Alzheimer's care in Chiang Mai called Care Resort was found. Though it costs 85,000 baht a month they could just afford it and pay for their own retirement needs.
But ThaiVisa reports that Thai immigration has refused to negotiate and allow the 86,000 baht to be considered as her mother's income.
The family have put 800,000 baht in the bank and Mrs Padgett could stay to February next year. But with worries about her condition deteriorating and being unable to move her in the future they have decided that it is now or never.
ThaiVisa reports that Mrs Davis described dealing with immigration as highly problematical. She has received mixed messages but the bottom line for her mother is pay up or go.
"We are not totally happy about going to the Philippines. The care will not be so good as in Chiang Mai and the environment is not so good", added Mrs Davis.
"Thailand talks about being a hub for medical care but the immigration rules are just not conducive to that, especially in our case."
SOURCE: ThaiVisa


Are you considering a medical procedure abroad? With Thaiger Medical you can research hospitals and doctors, choose a destination in Thailand or abroad, and book an appointment today.

Read more headlines, reports & breaking news in Chiang Mai. Or catch up on your Thailand news.
New Zealand expat found dead in Chiang Mai condo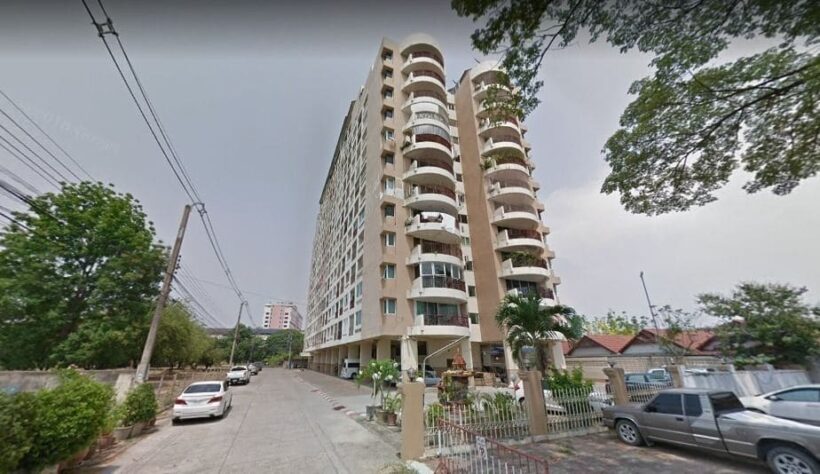 PHOTO: Galare Thong Condominium – Google
An elderly New Zealand expat has been found dead in a condo in Chiang Mai last night (Sunday).
Police from the Muang Chiang Mai police station said the body of 79 year old Warwick Ernest Purser was found in a pool of blood beside his bed in a room on the 12th floor of the Galare Thong Condominium on Chang Klan Road at 7.30pm last night.
A doctor from the Chiang Mai Hospital was unable to determine the cause of death at the scene so the man's body was transferred to the hospital for autopsy.
The owner of the rented room said Purser, who lived alone, had been renting the room for six years.
He added that he had last seen Purser the previous week and after not hearing from him for several days used a spare key to open the room and found the body.
SOURCE: The Nation
Chiang Mai netizens outraged after porn movie released online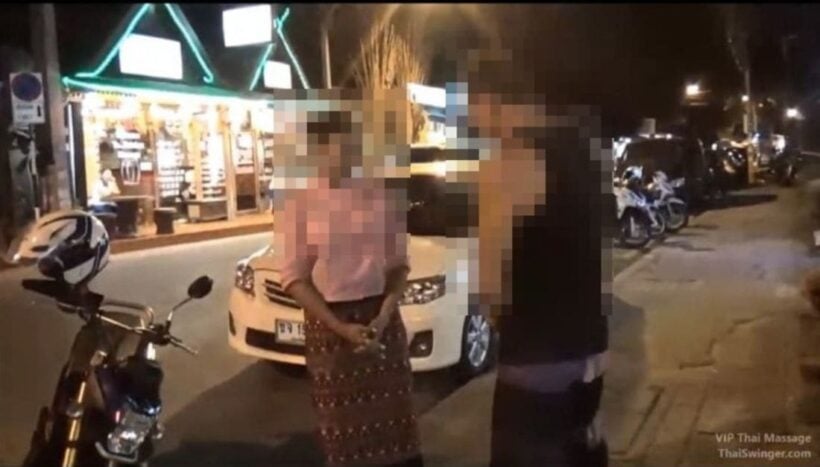 Chiang Mai locals are sharing their outrage over a porn video shot in a local massage shop where the massage ends up in a lot more than just a happy ending. The clip is called "Thai VIP Massage" and is credited to ThaiSwinger.com.
Manager Online reports that netizens are calling for the police to investigate the adult movie shot in the northern city. The clip was filmed in various locations around the city.
The plot (we use the term loosely) shows foreign tourist goes into the Thai massage shop which is reported to be located near Loi Kroh Road. The man is greeted by a woman wearing traditional Lanna style clothing. She starts off with a traditional massage but her handiwork gets increasingly more sexual in nature and, well, you sort of know the rest of the 'plot'.
Police say they are yet to receive an official complaint about the clip, which was shared on the Line App, but they have made some preliminary investigations (The Thaiger believes this may involve several detailed viewings of the clip).
Complaints about the 'adult film', say that the clip will sully the good reputation of Chiang Mai and Thai's living in the north. They also complained that people viewing the clip may get the wrong impression about Thai massage.
The mock-moral outrage over the porn video appears contrary to Thai's actual online viewing habits. The two most popular websites in Thailand are porn video sites, after Google, YouTube and Facebook, a long way ahead of local sites like Pantip.
SOURCE: Manager Online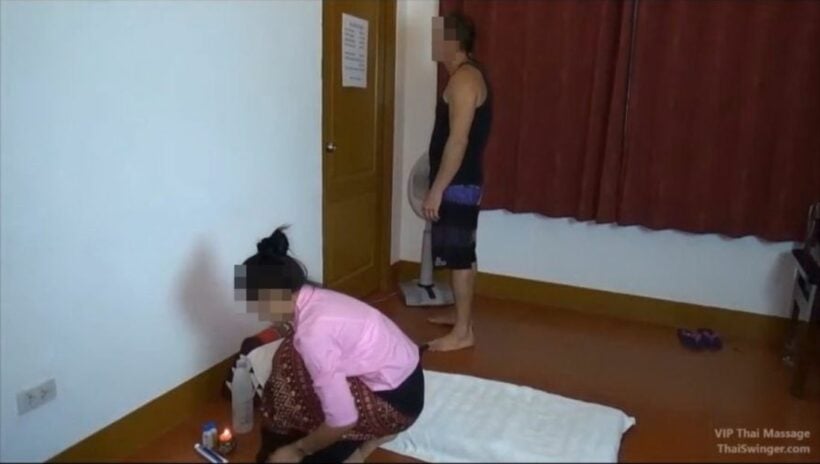 Motorbike riders injured in Chiang Mai underpass – VIDEO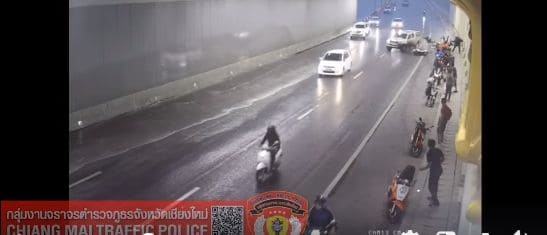 PHOTOS: Chiang Mai Traffic Police
Many motorbike passengers and drivers have been injured as they headed down and stopped inside the Fa Harm Underpass in Chiang Mai yesterday.
Chiang Mai News reports that the accident happened at 6pm last night inside the Fa Harm Underpass on Super Highway Road, northbound.
Police and emergency responders arrived at the scene to find many damaged motorbikes and five injured people. They were taken to nearby hospitals.
The motorbikes headed into the underpass, using the underpass as shelter from the heavy rain. A pickup truck, also travelling in the underpass, swiped some of the motorbikes and knocked the drivers onto the road, injuring five.