Stellar fleet line-up on Day 1 of Samui Regatta, Thailand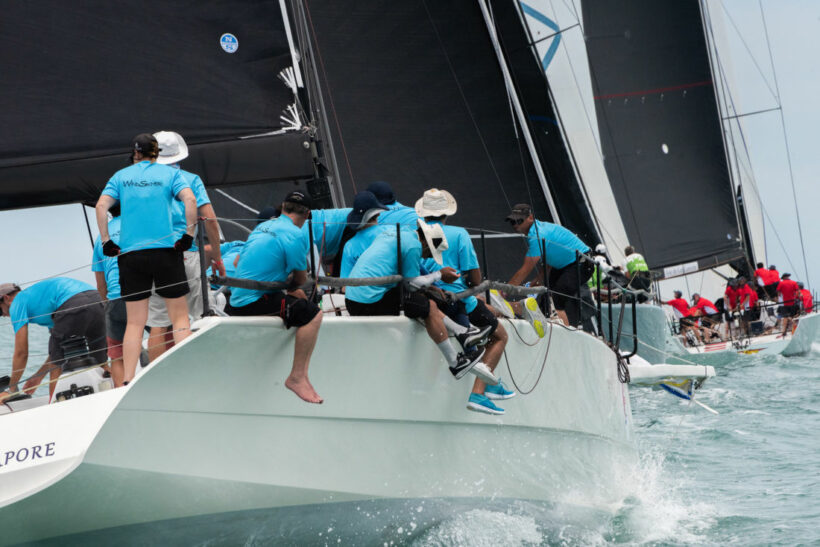 Samui Regatta is a highlight event on the regional regatta circuit that attracts a high calibre fleet of boats and sailors from around Asia to enjoy some top racing off the tropical island, followed by nightly prize-givings on the beach. "Regattas don't get much better than this" was the consensus at last night's official opening of the 18th Samui Regatta, which was presided over by Vijvut Tjinto, Governor of Surat Thani, and island dignitaries.
Early off the beach this morning, Race Officer Ross Chisholm and his team headed north of Chaweng and set today's startline off the northern coastline. IRC racers were given two Windward/Leewards while the Premier divisions and IRC Cruising class were sent on a longer course taking in the scenery, outlying islands and gin-clear waters for which Samui is justifiably famous.
Making their intentions clear from the off were 2015 regatta winners WindSikher (SIN), who claimed the first bullet in IRC Zero. Owner Sarab Singh and his crew have raced Samui Regatta many times before and put their knowledge to good use in Race 1, correcting out two minutes ahead of defending champions THA72 with Zannekin (HKG) third.
With the wind splitting the fleet so dramatically in Race 1, the course was re-laid for the second race and after two laps less than 20 seconds separated the top two. Ray Roberts' Team Hollywood (AUS) edged out THA 72 to take the win. Freefire (HKG) jumped up into third with Jelik snatching fourth, just fifteen seconds ahead of WindSikher on corrected time.
Two second places for THA72 today see them top of the standings as they hunt down their fourth consecutive win – a feat unmatched over the past 18 years.
In IRC 1, last year's class winner and 2017/18 AsianYachting Grand Prix winner, Mandrake III (HKG), got their regatta off to the best of starts with a double daily double – line honours and win on corrected time in both of today's races. The former Ichi Ban, Fujin (AUS), placed second in both races while Morton Jakobsen/Niel Semple's Over Here (THA) placed third in the first race but was edged out by another former Ichi Ban, Tenacious (AUS), in the second race.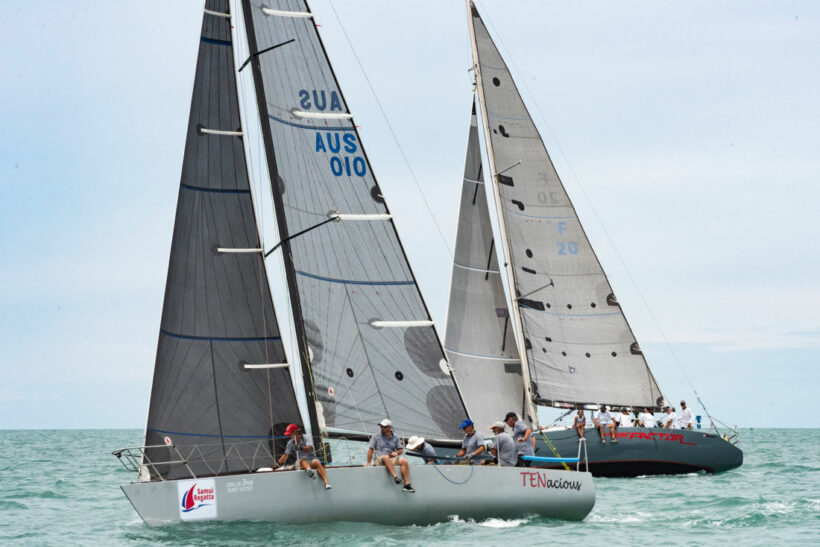 Tenacious and Prime Factor enjoying close racing on-the-water. Samui Regatta 2019
The Premier class are being scored in two divisions: IRC for the monohulls only and NHC for the monohull-multihull combined fleet which includes the 60-foot trimaran, Scallywag FUKU Bld 60 (HKG).
In the IRC Premier Monohull Division, Bella Uno (MAS) scored a comfortable win over Moonblue 2 (HKG) in second, while Thai entry, Lawana, didn't finish the race. Scoring under NHC, Scallywag Fuku Bld 60 split Bella Uno and Moonblue 2 to place second overall.
It's a three-way battle in IRC Cruising and the early bragging rights go to SailQuest Hi Jinks (USA) who scored the daily double in today's single race. Samui-based MoonShadow2 (THA) placed second ahead of Andre Den Braven's Graffiti (THA) in third.
Full results are available HERE.
Racing continues tomorrow off Chaweng Beach, Koh Samui


Read more headlines, reports & breaking news in Koh Samui. Or catch up on your Thailand news.
Asia's most challenging golf courses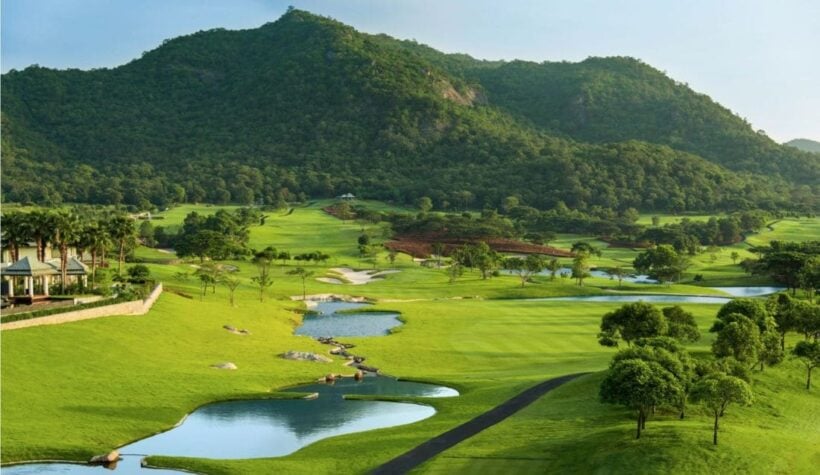 Golfers fall in love with courses for their beautiful views, world-class services, and impeccable layouts. Some golfers also have a love to hate relationship with all those courses that really test their ability. The Golfscape team has been researching the most challenging courses to play in Asia with the help of journalists, professional golfers, and course designers.
Take a look at the golf courses that give an incredible game whilst also leaving players determined to complete some of the hardest holes in Asia…
★ All of the courses with stars alongside their names are golf clubs that have been recommended to us by industry leaders. Underneath these courses you will find their comments on why they stood out as the most challenging golf courses in Asia.
1. West Course, TPC Kuala Lumpur, Malaysia
Located in the lush hilltop setting of Bukit Kiara, TPC Kuala Lumpur is home to two courses, East and West. The 18 hole championship West Course underwent a redesign in 2007 that modernised the tournament play strategy. The most challenging hole on the course is the 16th, a risk versus reward decision that will make or break a player's score on this drive-able par 4.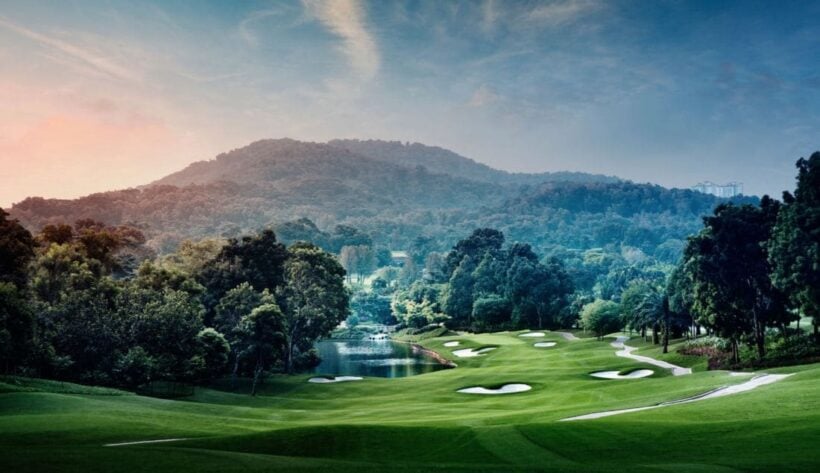 2. Eden Course, Hong Kong Golf Club, Hong Kong
Since 1959 a hole named "The Ultimate" is the finisher for players every year at the Hong Kong Open, European Tour, and Asian Tour at the Hong Kong Golf Club. "The Ultimate" is the 18th hole on the world renowned Eden Course and is one of Asia's most notorious holes. The 18th has resulted in drama, frustration, and some slight joy for those lucky players over the last six decades. Nevertheless, there are too many victims of the hole to list in this piece…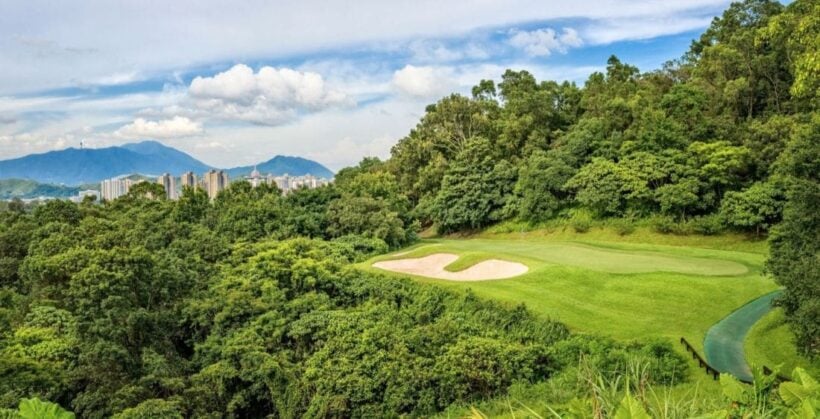 3. Siem Reap Booyoung Country Club, Cambodia
The world class golf course in Cambodia, Siem Reap Booyoung Country Club, features one of the most challenging courses in Asia. The layout, a Kentaro Sato design, is a test for most players. Holes 7, 9, and 12 are the ones to watch out for. The 12th hole is an 'S' shaped course set upon a two tiered green, good luck!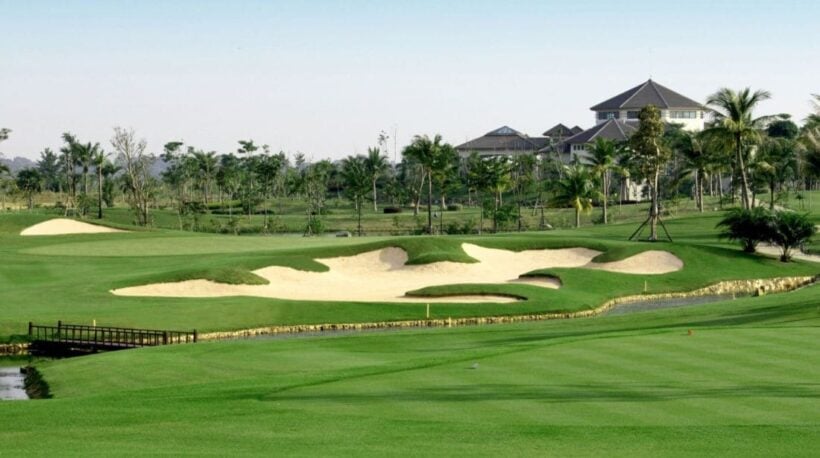 4. Santiburi Samui Country Club, Koh Samui, Thailand
An essential stop on the PGA Asian Tour is the 18 hole championship Santiburi Samui Country Club, a beautiful hillside course in Thailand. The two most challenging holes on the course are the 3rd and 17th. In brief, the 17th named "The Summit" is the signature hole at Santiburi Samui Country Club. The shot is a difficult one as players need to avoid the cliffs along the right side of the fairway (be prepared for a blind tee shot!) On the other hand, the panoramic views from this hole are stunning.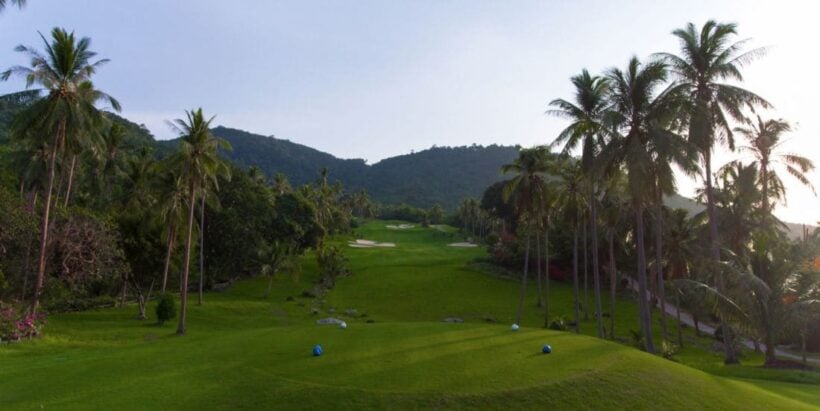 5. Serapong, Sentosa Golf Club, Singapore ★
Voted best golf course in South East Asia, Sentosa Golf Club is the host of the well known Singapore Open. The Serapong course underwent a huge revamp in 2007 that boosted configurations and bunker complexes. Additionally, the greens are now faster and even more challenging! The course is filled with huge lakes and incredible views making it a popular round for golfers all over the world.
"I absolutely love Sentosa Golf Club, it was here that I won the 2018 Singapore Open. The layout is world-class and the way the greens play are incomparable to any other course I've played!" – Sergio Garcia, Professional Golfer, 2017 Masters Tournament Winner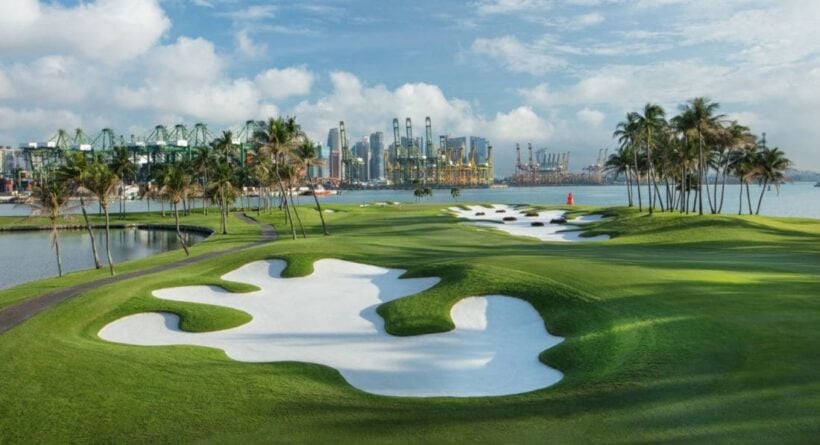 6. Fuji Course, Kawana Hotel Golf Course, Japan ★
To play the Fuji Course you will need a caddie to walk alongside you, a hotel reservation, and a mindset ready to take on a challenge! The Fuji Course is located at Kawana Golf Course and is known to be one of the most popular golf courses in Japan. Furthermore, the course layout is famous for its variety of deep bunkers and rich natural features.
"The course has stunning views of the ocean, surrounded by picturesque woodland with Mount Fuji in the background – it is home to some of the most scenic holes in golf." – Jonathan Spencer Online Golf Reporter, Daily Mail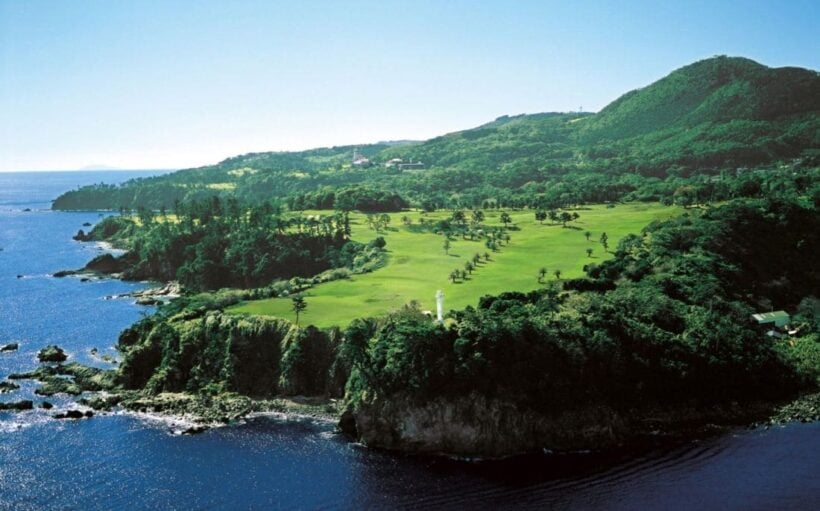 7. East Course, Black Mountain Golf Club, Hua Hin, Thailand
Nestled in the foothills of the valleys, Black Mountain Golf Club is a world-class course golf course that goes above and beyond in offerings to players. The East Course is the original first 9 holes, however, in 2016 an additional 9 holes opened, turning Black Mountain into a challenging 27 holes golf resort.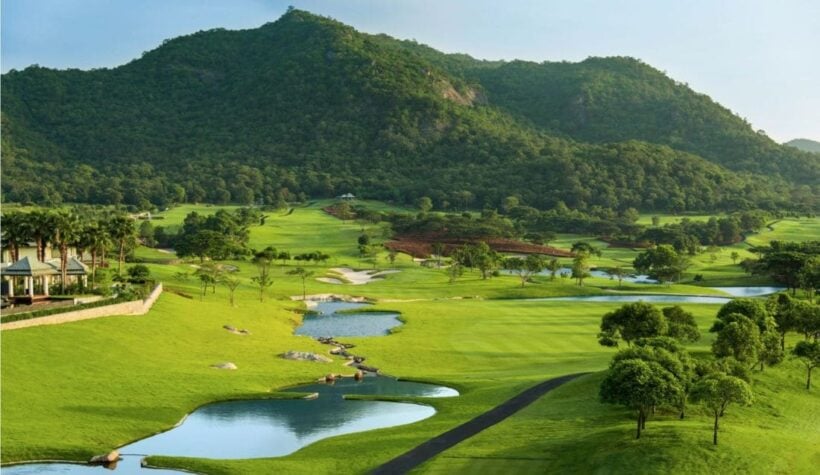 8. Bukit Pandawa Golf & Country Club, Bali
Set with views of dramatic cliffs, a grand temple style clubhouse, and intricate greens results in Bukit Pandawa Golf & Country Club swinging into the list. Architectural relics and rock outcroppings offers a testing game of golf for those looking to take on Bukit Pandawa. Golfers flock to experience this course as it's undoubtedly one of the most beautiful golf courses in Bali.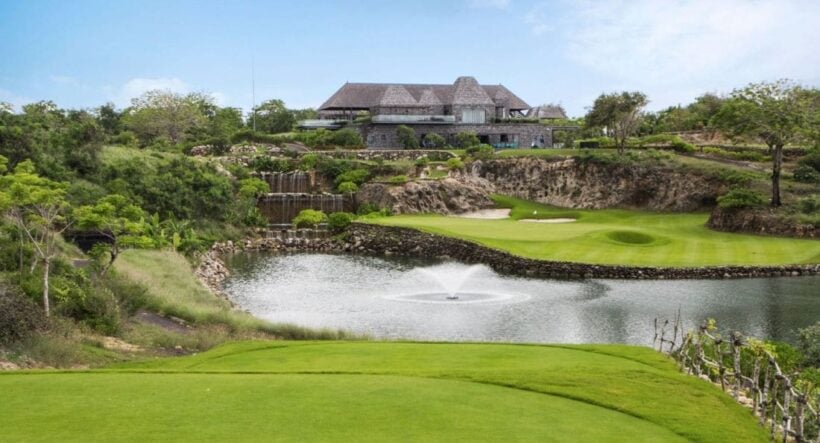 9. Ba Na Hills, Vietnam
The world renown Ba Na Hills Golf Club located just outside the beautiful region of Da Nang has great hole variety with excellent greens and immaculate fairways. The course can be played by all handicappers as long as they select the right tee box position. The most challenging hole on the course is the 15th; its deceptive, has an uphill gradient, and has left hand bunkers.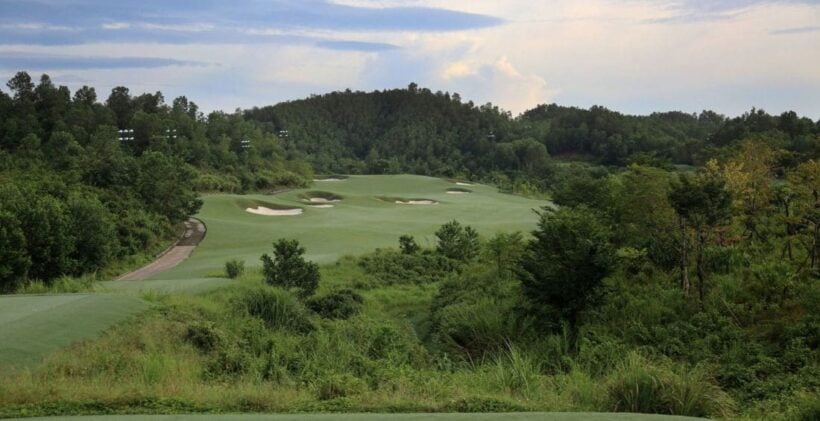 10. Tanah Merah Country Club, Singapore
The tropical grounds of Tanah Merah Country Club in Singapore are home to exquisitely designed Tampines and Garden Course. One of the most testing holes on the Tampines Course is hole number 5. As a result, the tee shot requires the golfer to negotiate the island bunkers on the right and deep penalty bunkers to the left. A par here is well earned!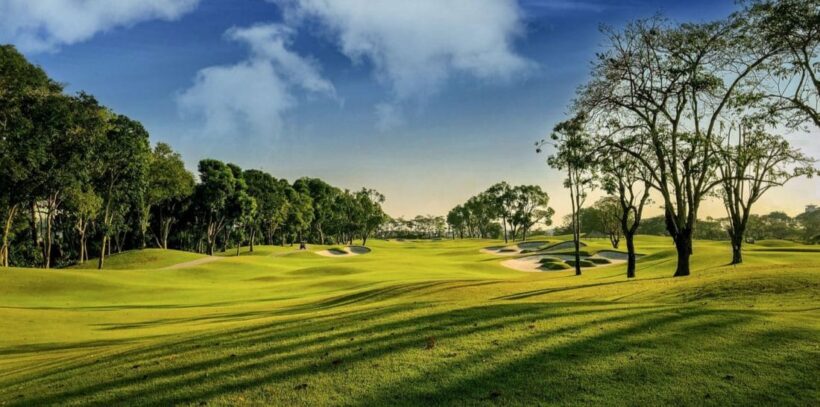 11. Angkor Golf Resort, Cambodia ★
A classic yet contemporary course; Angkor Golf Resort is an award winning course designed by golf legend, Sir Nick Faldo. This one of a kind layout used to be a paddy field; the challenging 18 hole course is one of South East Asia's hidden gems. Additionally, Siem Reap is a must visit destination for golf enthusiasts.
"Our fairways are typically generous, but our bunkering style is impressively bold. The greens have plenty of subtle undulations and they reward and encourage a variety of approach shots." – Sir Nick Faldo, Professional Golfer & Course Designer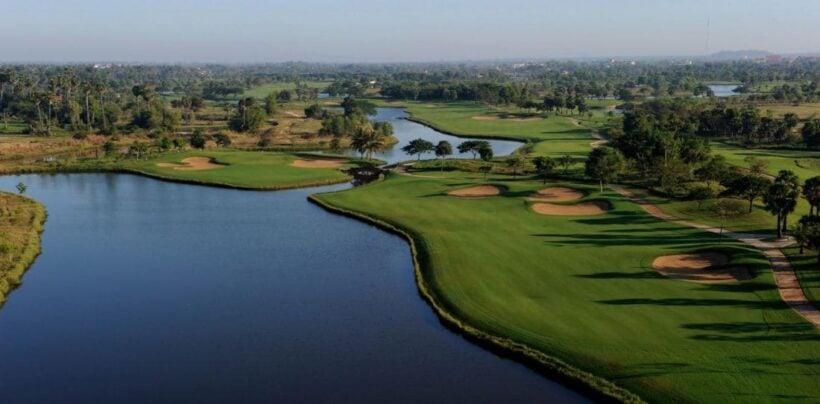 12. Norman Course, Mission Hills Golf Resort, China
The Norman Course is said to be one of the most demanding golf courses in Asia. Built with distinctive bunkering, grand layout, and merciless greens will challenge all golfer types no matter the skill level. Mission Hills Golf Resort in China has 22 courses and the Norman Course definitely makes it into the top 10!
If you have experienced a course that has tested your skills or a hole that really stood out amongst the rest, please email your stories to jenna@golfscape.com to be featured on our social channels.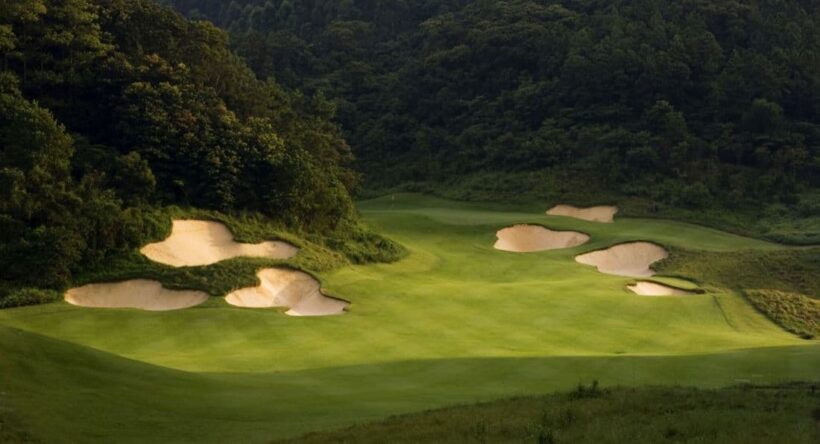 Blacklisted Russian gets fake passport, returns to Thailand as Romanian, caught again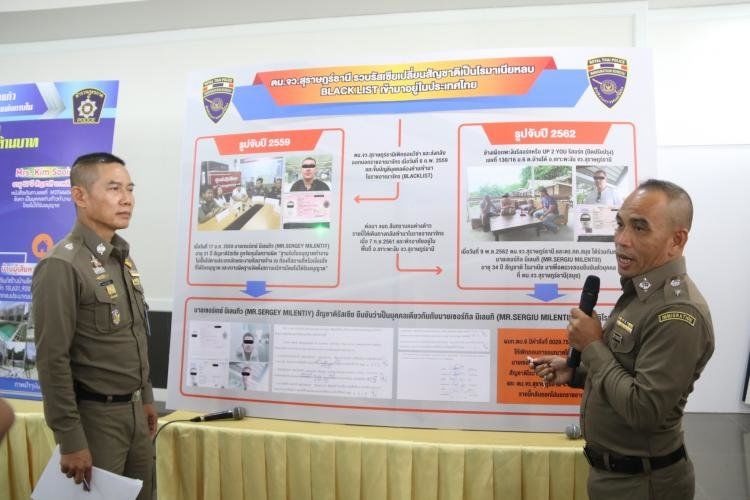 The case of the Russian who was blacklisted, deported from Thailand, then flies back to Thailand as a Romanian and moves to Koh Pha Ngan. It all seemed so clever, but was easily detected.
The new chief of the Immigration Bureau, Lt-Gen Sompong Chingduang, announced the arrest of the man yesterday. Sergey Milentiy was previously based on the southern Gulf of Thailand island in January of 2016. But he was fined for working illegally, given a two month sentence and fined for running a business without the correct licence.
The sentence was suspended and he was deported and blacklisted. Goodbye, farewell, ลาก่อน, adios amigo, sayonara and Прощай (goodbye in Russian).
But in September of 2018 he sneaked back into Thailand on a new fake passport posing as Romanian Sergiu Milentii. (Sergey Milentiy to Sergiu Milentii. Mmm, should have tried a bit harder Sergey.)
But immigration officials eventually caught up with him again whilst he was staying at the Up 2 You hotel on Koh Pha Ngan on May 9 this year. Sergey, or Sergiu, will now be deported again after another eight months staying illegally in Thailand.
SOURCE: SiamRath | ThaiVisa
Day 3 of 2019 Samui Regatta, Thailand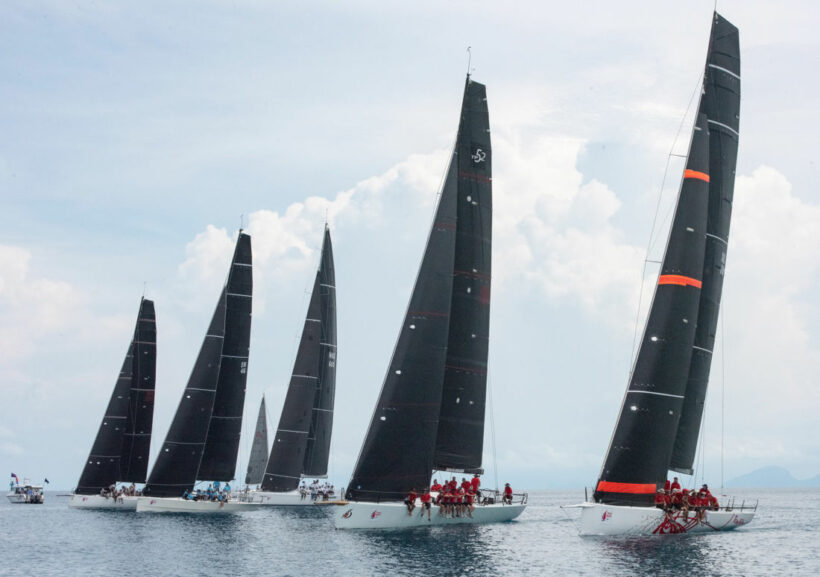 Back racing! After a brief delay with the AP raised onshore, at 09:05 it was lowered and the sailors headed out to the startline where breeze awaited on the Nora Buri & Nora Beach Race Day. Looking to get as many races on the scorecard as possible and make up for yesterday's wind no-show, Ross Chisholm and team got three races in for all classes and there was plenty of action across the fleet.
An 'Over The Start Line' for Jelik (HKG) in IRC Zero's first race saw them forced to re-start at the back of the fleet. While they managed to claw back one place on-the-water it wasn't enough and they corrected out in sixth.
WindSikher (SIN) meanwhile were chasing THA72 hard and despite keeping in touch with the TP52 for most of the race they had to settle for third, just five seconds behind on corrected time. Team Hollywood (AUS) took out the win and after a slow start to their series were now finding their rhythm.
In the second race of the day, the class was thrown open. The rapidly improving Team Hollywood were caught in an incident with WindSikher near the Windward mark. WindSikher took out Team Hollywood's port stanchions and were spun into their side adding a hole to Team Hollywood. WindSikher lost their bowsprit in the process and both boats retired from the race and headed back to shore to assess the damage.
The course was left open for THA72 to sail through to their first win of the series, and winning the final race of the day also, they now sit top of the standings at the midway point. WindSikher admitted fault and Team Hollywood were awarded redress of average points through Friday for those races they don't sail while repairs are attempted.
Meanwhile, Jelik was on a roll and corrected out on equal time with THA72 in the final race of the day. Zannekin were just 13 seconds behind with Freefire further back.
Mandrake III appear unstoppable in IRC 1 adding three more wins today and now sit on five wins from five races in the series. The competition for second and third, however, is hotting up with today's tricky conditions throwing up some changes. Podium places were shared between Fujin (AUS), Tenacious (AUS) and Over Here (THA), each performing well, and they now sit in that order in the current overall standings.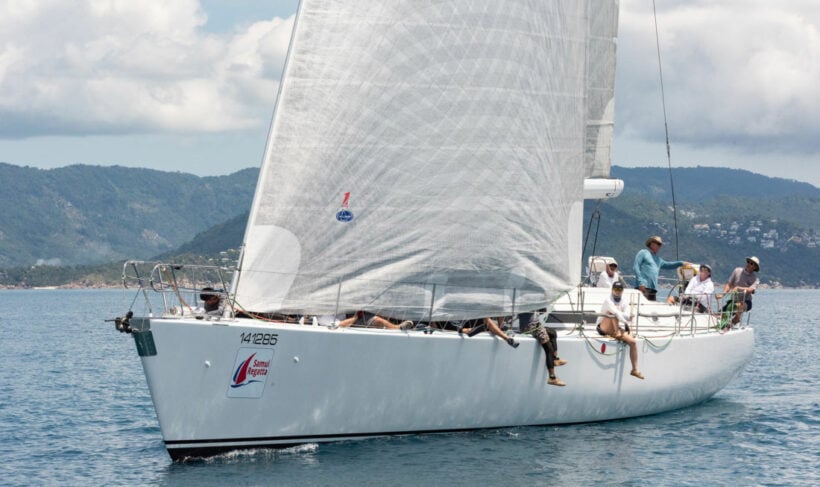 Bella Uno on her way to another win at the 2019 Samui Regatta
Bella Uno (MAS) is performing best in the light airs and with three wins from three races today, they now sit comfortably at the top of the IRC Premier Monohull Division standings. Having placed second in the first two races of the day, Lawana (THA) had to settle for third in the final race behind Moonblue 2 (HKG) and sit just one point behind in the overall standings.

Scoring them on NHC performance handicap, Bella Uno still leads while Moonblue 2 and Lawana are tied in the series. DNS' in the final two races today for 60-foot trimaran Scallywag Fuku Bld 60, see them sit three points further back.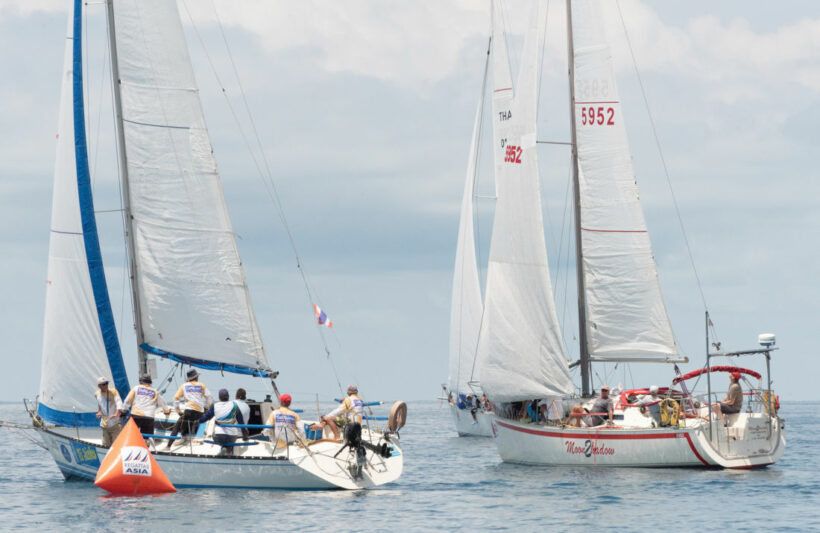 Close racing in IRC Cruising
After a slow start to their IRC Cruising series, Graffiti (THA) turned things around today wining the first two races and moving up the scoreboard. While SailQuest Hi Jinks struggled for speed and placing third in all races, MoonShadow2 managed to salvage a win in the final race by just fourteen seconds, and with that are tied with Graffiti at the top.

Tomorrow is the Reserve Day with no racing scheduled. Racing continues Friday off Chaweng Beach, Samui, Thailand.