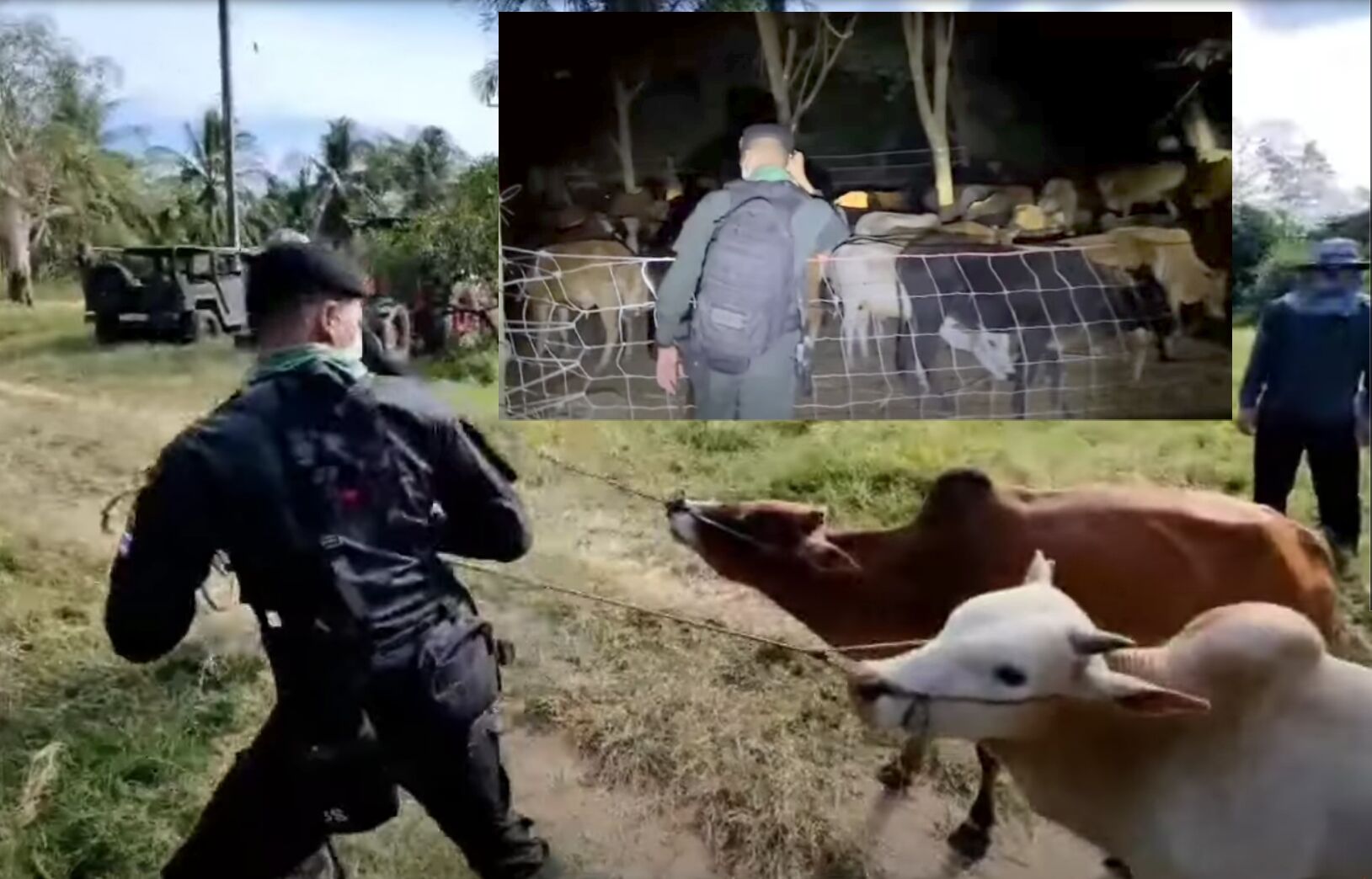 Police intervened in an illegal bovine immigration operation this weekend. Authorities caught a herd of almost 90 cattle that illegal smugglers were attempting to sell in the south of Thailand after sneaking across the Burmese border and into Prachuap Khiri Khan.
On Saturday, Border Patrol Police in the western province intercepted the smuggling operation of nearly 90 cattle being snuck into the country from Myanmar. The operation, which took place in the Huai Yang subdistrict of Thap Sakae district, was carried out in response to intelligence reports indicating that the bovine stash was being transported across the Thai-Myanmar border for sale in the southern region of Thailand.
Surveillance cameras that had been set up along a natural crossing between the two countries tipped off authorities to the presence of three smugglers herding the cows into a makeshift pen. The three suspects fled into the wilderness when approached by the police and have not yet been apprehended.
If caught, the smugglers will face legal action for illegally transporting bovine animals into Thailand without customs clearance and for violating the Animal Epidemics Act of 2015.
The Border Patrol Police discovered 84 bulls and two cows in the pen, all of which were identified as being raised in Myanmar. Bangkok Post reported that the animals were in poor condition and malnourished. The cows were then transported to a local animal quarantine station for care and containment.
Smuggling livestock across national borders is a serious crime that can have significant consequences for both the animals and the individuals involved including spreading disease amongst humans and livestock and introducing invasive species into a new environment.