Zero tolerance for 'zero dollar' tours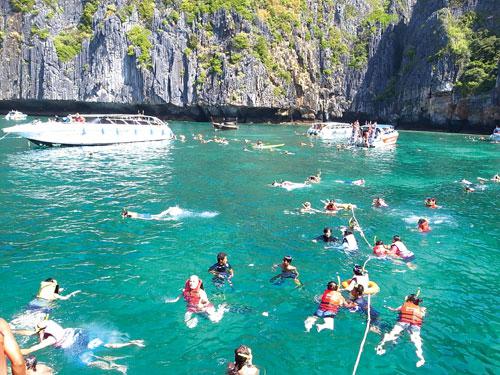 The governments of Thailand and China are working hand-in-hand to limit the number of tourists coming from the latter to the former, especially the "low-quality" ones, the [former] head of Phuket's official tourism office recently announced.
Reinforcing Thailand's efforts to shift focus from quantity to quality tourist markets, the Chinese government since October 1 has been enforcing new regulations affecting its outbound leisure traffic, which will limit the number of its outbound tourists overall, as well as eliminate so-called "Zero-dollar Tour" packages.
"This is a positive way to help reduce 'low quality' tourists'," said Chanchai Duangjit, chief of the Tourism Authority of Thailand (TAT) Phuket office.
As part of the new regulations, Chinese authorities will scrutinise the itineraries of both Thailand and China based tour operators, who will be required to specify exact details of their tour programs. Moreover, the packages must be paid for in China only, and the Chinese tourists will not be allowed to partake in itineraries that are not explicitly stated in the original program. Tour operators deemed in violation of the new regulations will be subject to a 300,000 yuan (1.5 million baht) fine and/or face a revocation of their license.
"Zero-dollar tour packages have given a negative image to Thailand tourism for a long time," Chanchai, who has since been reassigned to Bangkok, insisted.
He explained that such packages aren't necessarily "free" packages but were sold to tourists at cheaper rates, subsidized through deals with commission-paying third party firms – jewelery galleries, souvenir shops and tailors, for example.
In other words, tour operators were also acting as commission-based "touts", while tour groups were subjected to additional itineraries that they didn't buy into.
"In the past, there was no strict regulation to address this problem and there were many bad tour guides who deceived Chinese tourists," Chanchai said.
The local tourism chief went on to underline other issues associated with mass tourism, namely the lack of knowledgeable or qualified tour guides; shortage of transportation; congestion and strain on infrastructure as well as declining profits for tourism operators and other local businesses.
"I think the new regulation will decrease the number of low-budget tourists coming to Thailand and I believe that Thailand will in turn see increased profits from quality tourists. I don't see any negative effects for the Thai tourism industry," he concluded.
Some tour agents in Phuket disagree, however.
One Phuket-based operator who deals with inbound Chinese tour groups, told the Phuket Gazette that the number of bookings from this segment had decreased immediately following the announcement of the new regulations.
"Compared to years past, the number of travellers these days is higher, especially during the Chinese holiday periods. Chinese zero-dollar [packages] was an effective strategy to bring more Chinese tourists to Thailand and increase locals' income," said the operator, who insisted that both tour guides and companies have been greatly impacted, and will continue to be impacted by the new regulation.
The operator, who asked not to be named, explained that many local tour companies and related businesses enjoyed considerable profits by offering supplemental activities to Chinese tourists – hiring of speed boat trips, visits to jewelry showrooms, other shopping venues and so forth.
"Tour agents could enjoy profits of about 10,000-20,000 baht per tourist, while tour guides could get 30,000-40,000 baht per group tour," the operator revealed.
"Now, tour companies [serving Chinese tourists directly in China] will increase their tour package prices and reap all the profits from the sale of [supplemental] programs to tourists, while tour guides will end up earning only 1,500 baht per day. Nonetheless, we will try to find other solutions to increase our profits when Chinese tourists decline," he said.
Indeed, the days of cheap mass tourism seem to be numbered, at least if the will of Thai and Chinese authorities is fully realized. Although many local tour agencies and their affiliate companies will immediately lose out on "mass margins", with every threat arises a new opportunity – to find new solutions for the greater good of all local businesses. But only time will tell how Thailand's mass tourism saga pans out.
– Kanyawarat Pranprasert
Keep in contact with The Thaiger by following our
Facebook page
.


Do you need help with your business? Are you searching for a new job? Or an employer looking to hire? Try JobCute today.

Central opens first luxury outlet at Suvarnabhumi on August 31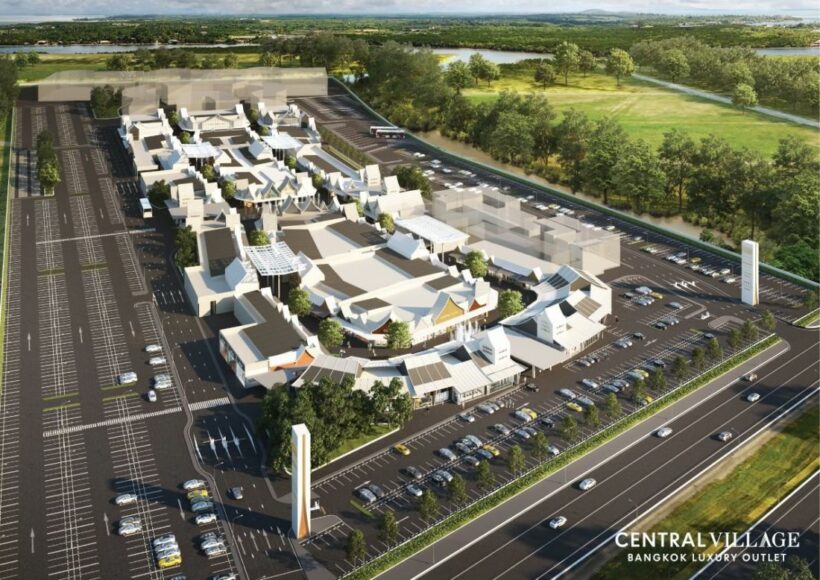 Central Village, "Thailand's first international luxury outlet", located near Suvarnabhumi Airport in Bangkok, will officially open on August 31.
The Nation reports that the design of the 5 billion baht facility, owned by the Central Pattana group, will "highlight Thai architecture and cultural identities" and shoppers will find at least 130 well known international luxury and lifestyle brands.
"More than half of the brands are opening their first outlet shop in Thailand, and over 60 have chosen to open their exclusive outlet store only at Central Village, with discounts of 35-70% every day."
Dr Nattakit Tangpoonsinthana, the executive vice president for marketing at CPN, says that Central Village is pioneering the new segment of 'Luxury Outlet' for the first time in Thailand.
"We intend to establish this new retail platform, filling the gap in the market, by making it one of the world's leading shopping destinations, similar to other popular tourist cities such as Japan, South Korea and Hong Kong, which also have leading outlets in Asia."
"We are expecting to attract 6-10 million customers per year, which can be divided into 65% domestic, focusing on the young and mass affluent nationwide, and 35% international tourists, focusing on those who fly into Bangkok."
The facility will also boast restaurants, a Tops Market, a children's playground and tourist service points.
CPN also plans to promote creative Thai brands at the Thai Pavilion Zone, where Thai products and contemporary art fairs will be held throughout the year, promoted as "Thai Signature Cultural Events". CPN will join hands with governmental organisations led by the Ministry of Culture and the Department of Internal Trade to hold events in a modern Thai theme presenting gifts and souvenirs, and local handicraft or OTOP items will be on sale.
Central Village will also provide convenient transportion to and from the facility, which located near Suvarnabhumi Airport, using a shuttle-bus service available at three pick-up points: CentralWorld, Udomsuk BTS Station and Novotel Suvarnabhumi Airport Hotel. Tourists will be at ease in dropping by at Central Village on their way to and from the airport, according to a release on Wednesday.
SOURCE: The Nation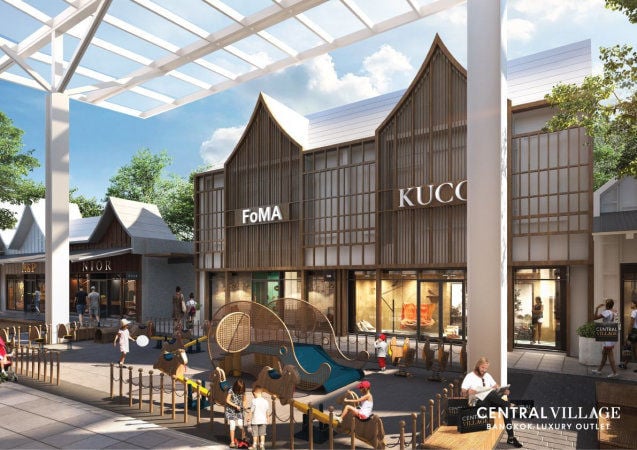 Keep in contact with The Thaiger by following our
Facebook page
.
Former finance minister says government shouldn't bail out Thai Airways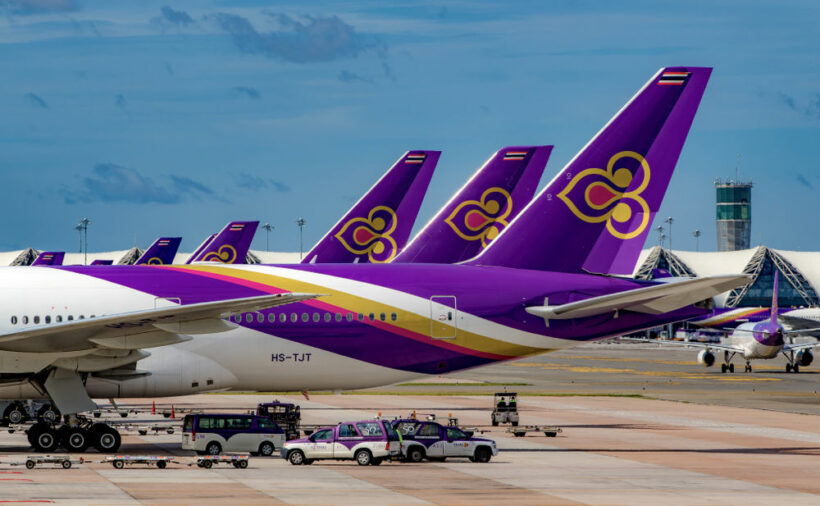 Former Thai Finance Minister and current Democrat list MP Korn Chatikavanich is voicing his concerns over the financial crisis gripping Thai Airways and objects to any plan to use taxpayer money to rescue the ailing legacy airline.
Korn says Thai Airways' financial current troubles are similar to the situation in 2008, when the company struggled to find money to repay its debts.
He says he agrees with Banyong Pongpanich, a veteran investment banker, that the national carrier must cut costs.
Korn, when acting as Finance Minister a decade ago and asked by Thai Airways to help bail them out, said at the time he would not guarantee new loans, that the company must have a rehabilitation plan and that they must cut costs.
The Democrat MP said the government at the time brought in a new management team and professional board members to Thai Airways and the airline made profits in 2009 and 2010, but the airline went back into the red a year later and has remained in debt ever since.
He noted in a Thai PBS World article that tourist arrivals in Thailand have increased every year and other local airlines have made profits, except Thai Airways.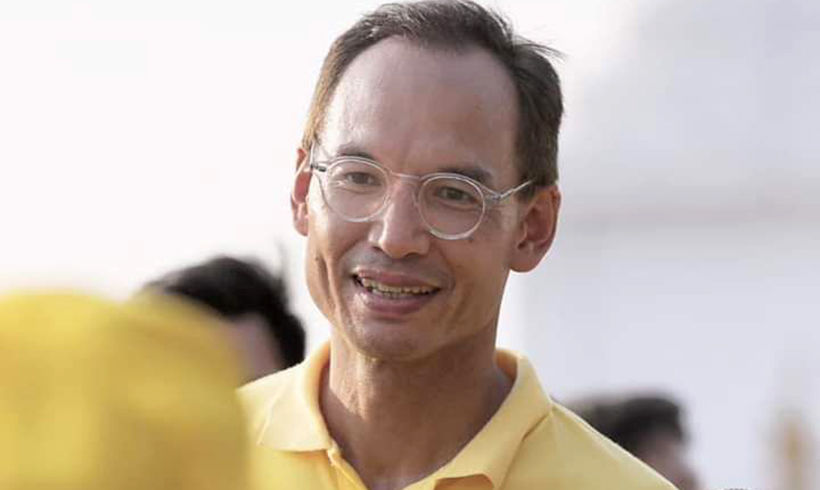 Democrat MP Korn Chatikavanich – Facebook
Keep in contact with The Thaiger by following our
Facebook page
.
Executives at Thai Airways asked to take pay cut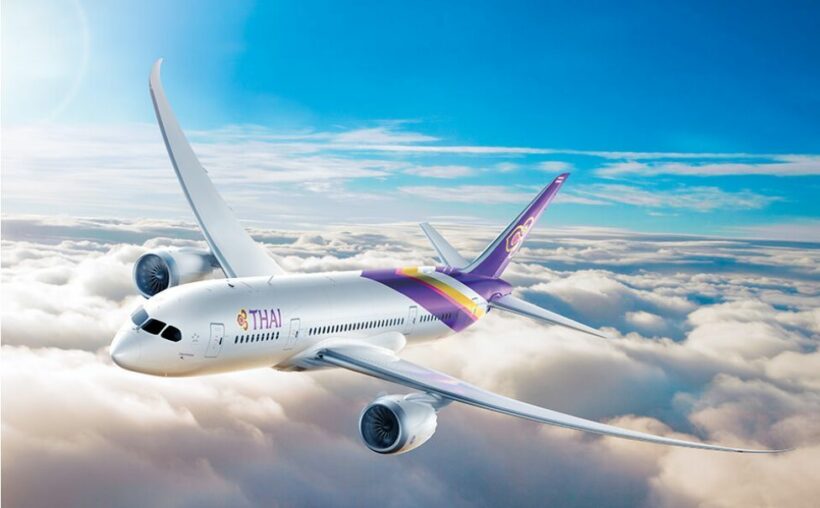 PHOTO: Thai Airways and Thai PBS World
"An unnamed source in the Transport Ministry says the airline's financial predicament is very serious and puts it at risk of bankruptcy."
The country's national flag carrier, Thai Airways, could be in deep financial trouble and may need to delay repaying its debt or seek new loans.
Thai PBS World reports tat the airline's president Sumet Damrongchaitham says he has asked senior executives at the airline to voluntarily reduce their meeting allowances and salary in order to help the airline survive this latest challenge.
Mr Sumet includes his own remuneration in the proposed cuts.
"This is just one of the measures to cut costs so that THAI will be able to compete in the aviation industry. The spirit of the board and executives will inspire others in our organisation to realise that it is high time that we join forces in all ways to survive this crisis. Whatever can be sacrificed must be sacrificed."
Mr Sumet also reassured staff that the cuts would be applied to management only and would not affect the quality of Thai Airways' services.
An unnamed source in the Transport Ministry says the airline's financial predicament is very serious and puts it at risk of bankruptcy. The source puts Thai Airways' total debt at around 245 billion baht.
Purchasing a new fleet of planes, worth an estimated 156 billion baht, would make it the world's most indebted airline, should permission for the purchase be granted.
SOURCE: Thai PBS World
Keep in contact with The Thaiger by following our
Facebook page
.