Uber taps Phuket taxi cash flow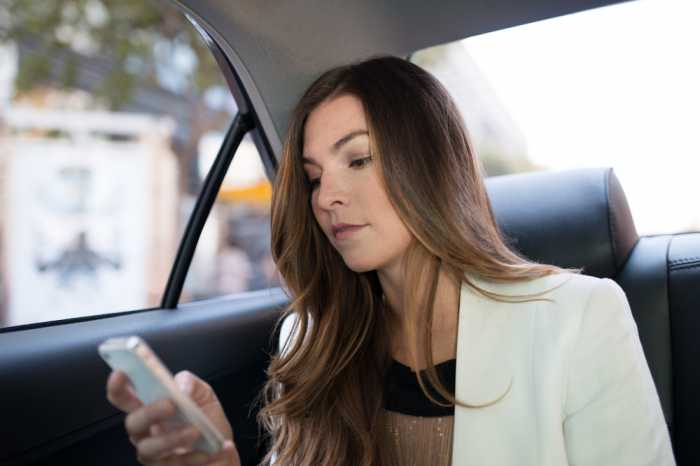 PHUKET: Until the National Council for Peace and Order (NCPO) made historic efforts to sweep Phuket clear of local taxi mafias that had long tainted the island's international reputation, there were rarely rays of hope for the island's public transportation system.
However, this week, another major player has stepped up to provide the millions of tourists that holiday in Phuket, as well as the local community, with a safe, reliable and hassle-free transportation option.
Taxi-alternative Uber, valued at US$18.2 billion (596bn baht), initiated a soft launch of its services in Phuket earlier this year, and is now ready to go full throttle just in time to tap into the high-season market.
"Uber is a technology company that connects riders and drivers to enable safe, convenient and affordable transport. Uber makes cities better by reducing congestion and improving transport availability and safety. Today, Uber operates in more than 220 cities across six continents," Mike Brown, Uber regional general manager, explained to the Gazette.
"Phuket is a city where reliable transportation options are few and far between, and public transport is virtually non-existent.
"We think it's a fabulous time to launch in Phuket because people there, and millions from around the world who visit the island every year, are clamoring for a great new transportation alternative, and we are very much focused on that – the type of alternative that Uber's technology offers. People want safety, they want incredible reliability and they want accountability."
The Uber application for smartphones allows members to track Uber-approved drivers in the area – who are registered legal taxi drivers in Phuket already – as well as hail drivers with the tap of the screen.
"The car that picks you up when you request an Uber is an immaculate Toyota, Mitsubishi or Honda sedan or SUV driven by a professional driver," Mr Brown explained. "The vehicle and the driver's credentials have been inspected and approved by Uber and meet all regulatory requirements for a Phuket commercial transport operator."
For locals, expats and tourists, the real kicker, of course, is that their feedback is actually taken into account. After years of complaints being disregarded by local authorities, untold numbers of passengers have failed to take action against taxi drivers who have violated their personal rights due to the amount of hassle required to work through official channels. Now, Uber will be able to step in and provide a greater level of transparency and accountability to the services that tourists expect.
The company already has a reputation for taking swift, decisive action against drivers that begin to slack or violate the company's policies.
"Finally, at the end of each trip, the passenger can rate the driver and comment on the experience. Feedback is extremely important to us and helps us ensure that a consistent high-quality ride on the Uber platform is maintained," Mr Brown said.
Another main selling point is cashless transactions. All payments are made with a pre-registered credit card through the Uber app, preventing drivers from rounding to the nearest hundred baht and pretending not to have change for that 1,000-baht bill.
"Uber pricing is very competitive with the market rates for comparable on-the-ground transportation options accessible on almost all parts of the island like limousine taxis and tuk tuks," Mr Brown explained.
The rate currently being quoted for an Uber driver is 950 baht from the airport to anywhere on the island. Shorter rides, such as from Patong to Central Festival in Phuket Town – 10.2km – will vary between 385 and 467 baht depending on traffic, according to the app's "Fare Quote" feature.
Though more expensive than one of the new metered taxis launched on the island, which could theoretically make the trip from Patong to Central Festival for 260 baht (if you can find one), Uber maintains that the consistency, convenience and safety provided by the company will make it a major player in the market place.
It's good for the passengers, but what incentives are there for drivers who are willing to break free from the mold?
Mr Brown assured that, in fact, the application was incredibly beneficial for drivers by providing another source of clientele while they continue to work their usual beats.
"Uber's technology offers consumers more choices [and] allows drivers to make more money," Mr Brown said.
"In fact, we have seen Uber become a unifying force among the driver community around the island, which has historically been very segregated. Uber driver partners have been sharing their experience with other top-notch drivers from different parts of the island and encouraging them to partner with Uber."
The launch in Phuket is the multi-billion-dollar company's first "#UberDESTINATION" – part of a series of exotic destination resort towns to which the Uber service is provided – a service that many holidaymakers have become accustomed to in their hometowns.
Though the potential for windfall profits exists for the company, several enormous barriers still stand – most notably the island's apparent acceptance of drunk driving. Regularly, stories of car accidents or motorbike deaths that are believed to be directly or indirectly connected to alcohol consumption find their way onto the Gazette's pages. Despite the deaths, it is common for expats and tourists to clamber into or onto their motor vehicles after a night in the bars for the cheapest – or, sometimes, most expensive – ride of their lives.
"Locals and expats on the island will also benefit from Uber. Many typically drive their own cars or ride a scooter for long distances on windy roads to attend engagements, events or parties… that typically involve alcohol consumption. Uber offers a reliable service that is largely available around the clock on most parts of the island, which they can now turn to for a safe ride home," explained Mr Brown.
— Isaac Stone Simonelli
Keep in contact with The Thaiger by following our Facebook page.
Never miss out on future posts by following The Thaiger.
Turbulence ahead for Thailand's aviation industry | VIDEO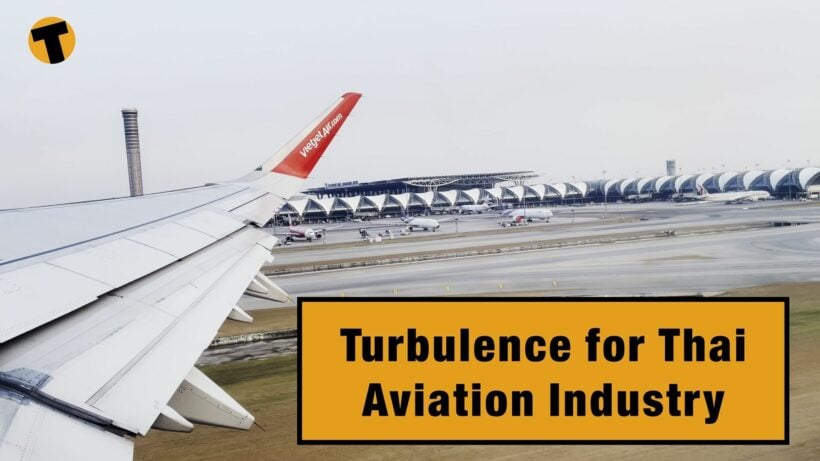 When the airlines, in particular, were asking the government to put their hands in their pockets for some relief funding in August last year, it was genuinely thought that international tourists would be coming back for the high season in December and January. At the very least local tourists and expats would head back to the skies over the traditional holiday break. And surely the Chinese would be back for Chinese New Year?
As we know now, none of that happened. A resurge in cases started just south of Bangkok on December 20 last year, just before Christmas, kicking off another round of restrictions, pretty much killing off any possibility of a high season 'bump' for the tourist industry. Airlines slashed flights from their schedule, and hotels, which had dusted off their reception desks for the surge of tourists, shut their doors again.
Domestically, the hotel business saw 6 million room nights in the government's latest stimulus campaign fully redeemed. But the air ticket quota of 2 million seats still has over 1.3 million seats unused. Local tourists mostly skipped flights and opted for destinations within driving distance of their homes.
As for international tourism… well that still seems months or years away, even now.
Keep in contact with The Thaiger by following our Facebook page.
Never miss out on future posts by following The Thaiger.
Domestic air passenger numbers double those of January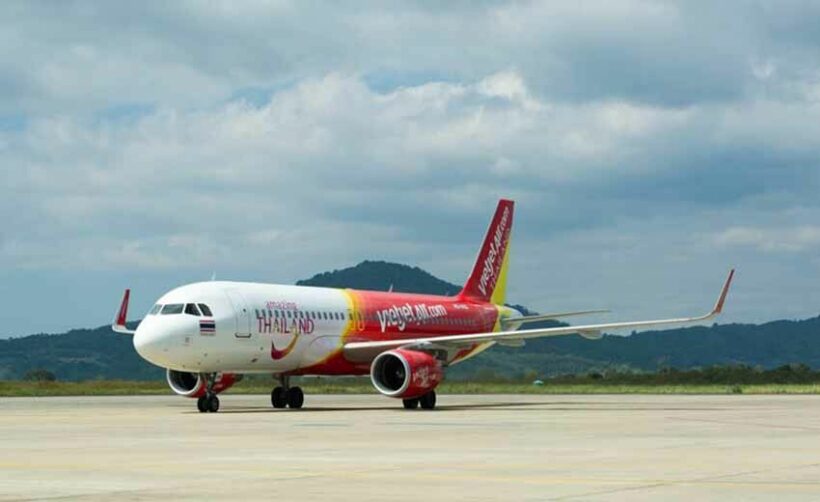 Passenger numbers on domestic flights within Thailand have doubled within a month, rising from 4,000 in January to over 10,000 this month. Having nearly recovered to pre-pandemic levels, domestic travel plummeted once more when Covid-19 resurfaced late last year.
Apirat Chaiwongnoi from the Department of Airports says 15 of Thailand's 29 airports are now operating domestic flights, with more expected to follow. He believes the aviation sector will continue to recover further in the coming 6 months, bolstered by the national vaccine rollout.
Around 120 domestic flights a day are now operating, which is twice the number that were operating at the lowest point in the crisis. Prior to the resurgence of the virus in December, domestic passenger numbers had recovered to 30,000 – 40,000 a day, around 80% of pre-pandemic numbers.
The DoA says airports must continue to adhere to the Covid-19 hygiene measures put in place by the Health Ministry and the Civil Aviation Authority of Thailand.
SOURCE: Bangkok Post
Keep in contact with The Thaiger by following our Facebook page.
Never miss out on future posts by following The Thaiger.
Samut Sakhon's shrimp market to remain closed until February 15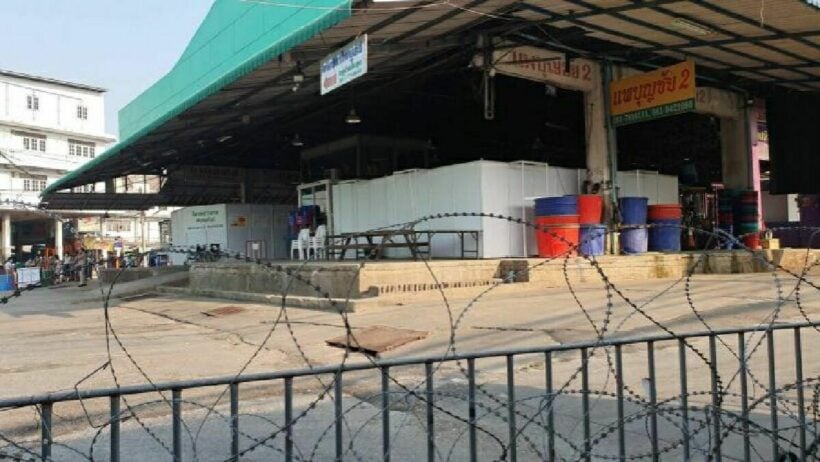 Samut Sakhon's Central Shrimp Market, the epicentre of Thailand's recent wave of Covid-19, will remain closed until February 15. The market can reopen once the overall hygiene situation at the market and surrounding area has improved, according to the province's disease control committee.
Local officials say the shrimp market needs to remain closed until the market structure and nearby residential facilities are inspected. People who violate the order face up to a year in prison and a fine up to 100,000 baht.
More than 12,000 people in the province have tested positive for Covid-19. The increasing number of infections is a result from the active case finding to contain the spread of the virus.
SOURCE: Thai PBS World | Thairath Online
Keep in contact with The Thaiger by following our Facebook page.
Never miss out on future posts by following The Thaiger.