Thailand opens doors to cryptocurrencies – Thaiger Bites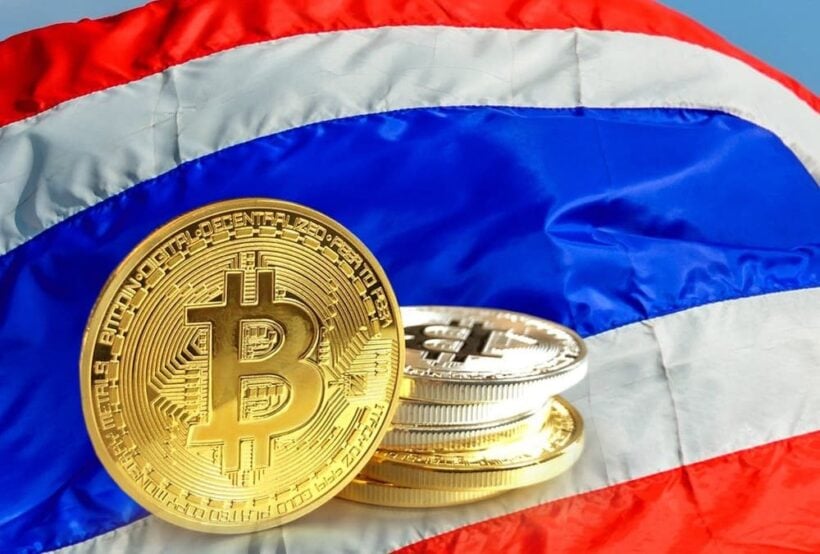 Divisions are forming across Asia with regards to cryptocurrencies. Some nations such as China are constantly stomping on anything to do with crypto assets but others, Thailand being the latest, are opening their digital doors to the fledgling industry.
Over the past year Thailand has warmed to crypto and this latest raft of official licenses is a big boost to the industry in the country and region as a whole. Military rulers and the central bank remains wary which is no surprise and have issued warnings to investors. Overall though the sentiment is positive and an official ICO portal has even been proposed by the SEC.
Read more about this story from News BTC HERE.
(Thaiger Bites provides these short snippets for stories we believe of interest to our readers)


Do you need help with your business? Are you searching for a new job? Or an employer looking to hire? Try Thaiger Jobs today.

Read more headlines, reports & breaking news in Thailand. Or catch up on your Thailand news.
BOI approves new rail services, new port investment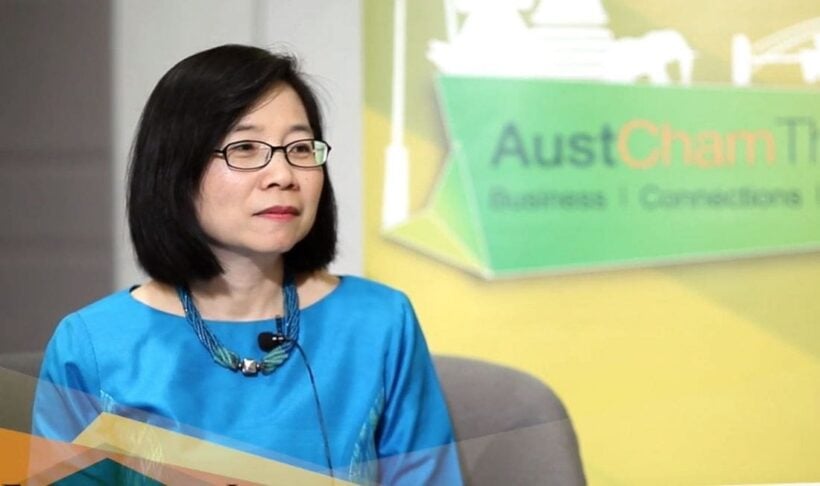 PHOTO: Duangjai Asawachintachit, BOI secretary general
The Board of Investment of Thailand (BOI) has laid out strategies to boost the development of rail services and the country's cruise tourism.
Duangjai Asawachintachit, BOI secretary general, says the latest BOI meeting chaired by the Prime Minister had resolved to instigate measures to attract investment in rail development and related infrastructure for continued economic growth.
According to Duangjai, investment projects for rail development and related sectors will be entitled to a tax break of 50% for the first three to five years of investment.
The BOI also approved measures to stimulate the cruise tourism business, with the aim of attracting more tourists to the kingdom.
Moreover, the BOI has introduced a plan to attract aerospace investment to U-Tapao Airport in 2019 as part of the Eastern Economic Corridor (EEC) project, as the EEC Office is planning to develop an "Aerotropolis" which will stretch over 30 kilometers from the airport.
Additionally, the meeting endorsed the 7-year strategic investment promotion plan, spanning 2015 to 2021, which it is anticipated will contribute 418 billion baht to the country's GDP.
Chinese foreign policy – On track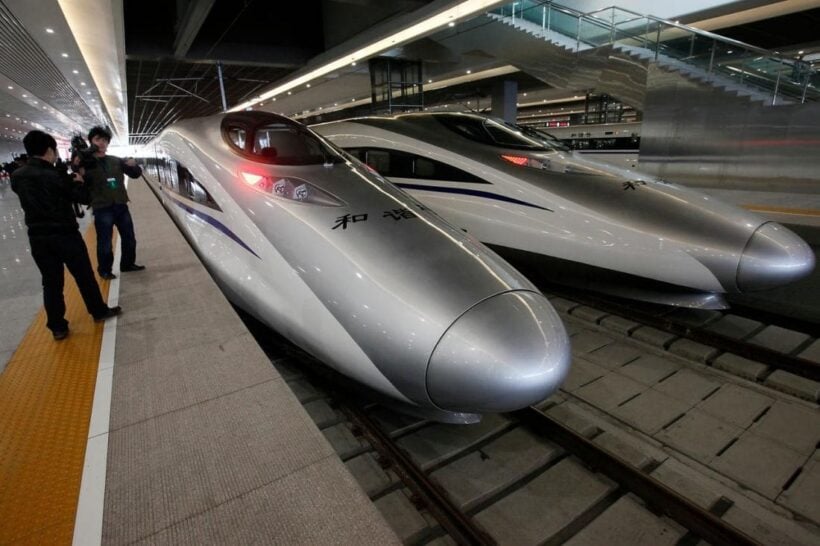 "When Japanese trading house Itochu and train maker Hitachi withdrew from a soon-to-be-decided $7 billion tender for a high-speed rail project near Bangkok, it appeared to be another victory for China and its grand plans to connect Southeast Asia with railways.
Thailand has for decades been the centerpiece of Tokyo's strategy for Southeast Asia, and long-discussed plans to build extensive shinkansen-style rail lines in the country's east and north were meant to cement the relationship between the two nations.
But while Japan's ambitions have been stalled by disagreements about financing and other details, Beijing has managed to push ahead with construction of a separate high-speed rail line in northern Thailand. To some, the rail projects are a symbol of China's growing influence in a country where Japan had spent decades building ties."
The article predicts that the Chinese investment into South East Asian rail services is part of its broader 'belt and road' policy that is stretching out into new routes and connecting regions, and China, with hitherto remote parts of the asian continent.
"China's high-speed rail ambitions in Southeast Asia don't end in Bangkok, however. Under its planned 3,000-km pan-Asian railway network, Chinese rail lines will extend even further south, stretching through Malaysia and feeding into Singapore."

China's reach southwards will allow it to exert greater political influence on places like Singapore which, for now, still retains strong connections to Washington. Investing in high-speed railways all the way from China's borders to the tip of the Malay Peninsula is a lot more than just an economic investment, it's a high-profile symbol of China's new influence in the region where issues such as 'Taiwan' and it's demands in the South China Sea have caused prickly negotiations with the ASEAN countries.
But to reach Singapore, China must first get Malaysia on side…
"A dramatic recent shift in Malaysian politics has put China's plans for Singapore on hold, however. After his election in May, Malaysian Prime Minister Mahathir Mohamad decided to hold up "for now" the $20 billion 688-km east coast rail line connecting southern Thailand to Kuala Lumpur, and postpone for two years a 350-km high-speed rail link between the Malaysian capital and Singapore."
The article says that these 'investments' are actually just loans for high-priced infrastructure that often cannot be repaid by smaller economies….
"China typically provides loans, not grants, for foreign infrastructure projects, and takes possession of the project if the recipient is unable to repay its debt – as happened with a port in Sri Lanka. Such instances have prompted critics in the West to accuse China of practicing 'debt diplomacy'."
Read more of this fascinating and important article from Nikkei Asia Review HERE.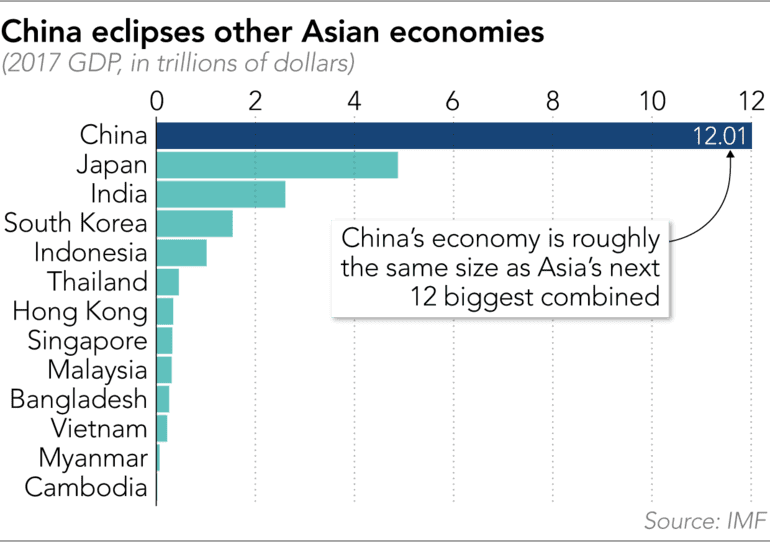 Co-working space – not just for start-ups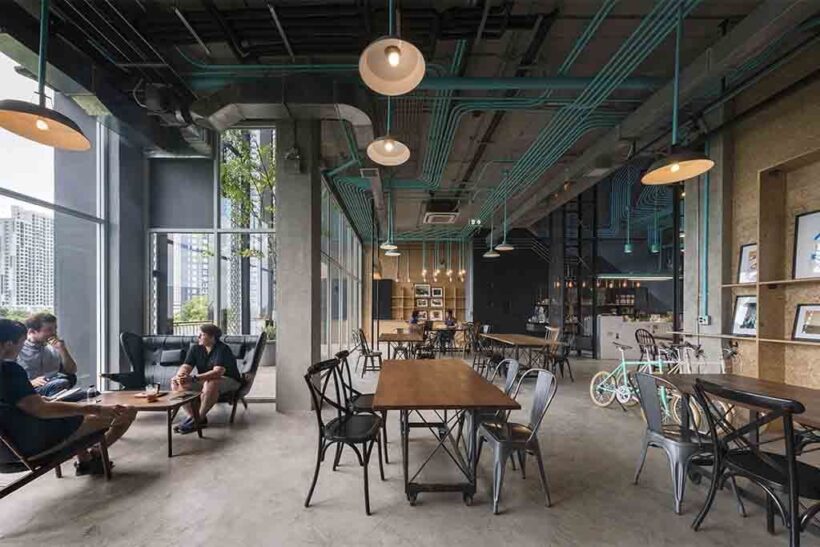 PHOTO: HUBBA-TO co-working space in Bangkok
by Thanchanok Phobut | Senior Coordinator, CBRE Thailand
CBRE, an international property consultancy company, reveals that co-working space seems to be on the tip of everyone's tongue these days. There was a time when no-one knew what the term "serviced office" meant or why someone would want such an option. But today, you can't open a business publication without seeing an article about co-working. Most people think of co-working spaces as being a thriving hub of young latte-sipping, technology entrepreneurs, coming up with the next big idea that will make them multi-millionaires.
While there is an element of truth to this image, the end-goal for many co-working space operators is to change the way that companies, not just start-ups, source their office space. They want companies to pay for office space as a service rather than follow the traditional route of signing a lease, fitting out their own space, having an office manager maintain the premises and hiring their own employees for reception and administrative duties.
Co-working office operators usually offer companies their own private space. It is most common to be offered an office based on the size you will need to fit in a set number of desks. For example, if your company has four employees, your package offer will include a furnished closed office with four desks, 4 chairs and optional telecommunications equipment for four people (internet service, phone number and a telephone handset).
There is usually a common kitchen area and spaces to meet and mingle. Think of it like a five-star hotel, you're not sharing a room, but you are getting a high level of service and amenities on the premises.
You usually have a short-term commitment, not signing a lease for years. The best deal is usually for a year or more, but you can lease your office for as short as one month. Starting and ending your relationship with an operator is most often quick and easy. Since the office is already outfitted and reception services provided, getting to work is much quicker than when you need to design your new space yourself or hire your own support staff.
"Competition in the space is red hot. As more and more offices pop up, the fight to achieve 100% occupancy is fierce. When shopping for your space, be sure to consider more than just price, as the services and reputation of your provider are just as important.
"If you do your homework, you'll avoid the pitfalls of co-working space, such as unreturned deposits, unexpectedly thin walls between units or fees for things like coffee and copying that you didn't expect. The great news is, changing providers is much easier than with traditional space," states Mr. Nithipat Tongpun, Head of Advisory & Transaction Services – Office, CBRE Thailand.
According to a recent CBRE report on the New York City office market:
While traditional long-term leases are the preferred model for business and the foundation of the commercial office market, the rapid growth of third-party flexible space operators provides occupiers with a wide variety of options for leasing office space. Since 2013, when the expansion of third-party flexible space began to gain significant traction, the sector has averaged an annual growth rate of 22 percent.
There are strong indicators of user demand for the services of the third-party space providers. In fact, 75 percent of corporate occupiers anticipate including co-working or flexible space in their occupancy portfolio over the next three years.
Smaller users also continue to be an important part of the target market; as the flexible space footprint has grown in Manhattan, the amount of traditional leasing among tenants under 5,000 sq. ft. has dropped off by 42 percent between 2013 and year-end 2017, suggesting that these users are migrating to flexible space solutions.
In Bangkok, four large co-working space operators are opening in multiple locations. JustCo, Spaces, The Great Room and WeWork leased a combined total of 25,000 square metres of space in some of Bangkok's best office buildings last year and they are still growing.
"I recently met Yvan Maillard, general manager of The Great Room's Singapore operation and he said that, in Singapore, 30% of his clients are late stage start-ups, 30 % are private investment family offices and 30% are mainstream corporates. In the case of corporates, they often lease co-working space as a stopgap before finding a larger permanent office for their expanding team," said Mr. James Pitchon, Head of Research and Consulting, CBRE Thailand.
It is not only the way companies source their office space that is changing. Even those companies who continue to lease office space directly are changing the way that they use the space – having your own office or even your own desk is out of fashion – agile working is all the rage.
Mr. Nihipat added, "Companies are providing employees with a daily choice of environments from quiet space to a layout that enables teams to collaborate. Employees are expected to move around the office, depending on their tasks. The objective is to create a workspace that fulfills the employees' needs in a high-quality environment, while minimizing the number of individual desks needed, effectively putting more people to work in less space."
Globally and in Bangkok, the office market will continue to evolve and while traditional leases are yet to be seen as a thing of the past, CBRE expects more companies to provide agile working environments. CBRE also expects to see significant growth in the amount of co-working spaces provided by third party suppliers.
"This will mean an increase in the demand for high quality buildings with flexible, column free floor plates, technically advanced air conditioning and temperature control, as well as sufficient lift capacity to deal with higher rates of occupation density.
Many of the new generation of buildings currently under construction or being planned in Bangkok will have these features and we won't be surprised to see more and more co-working spaces open their doors as companies weigh the real advantages of this option versus traditional space.