SE Asian banks slowly giving way to e-payments and payment apps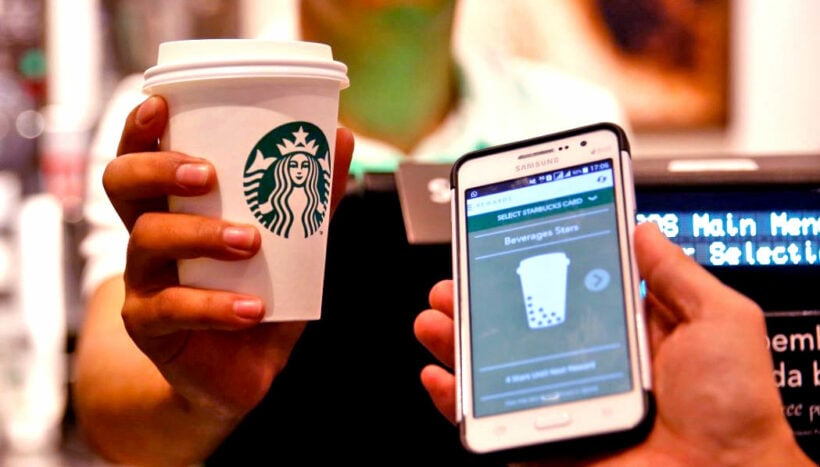 PHOTO: starbucks.com
That cold, hard cash in your pocket, and the traditional shop-front banks that give it to you, are slowly being phased out and replaced with e-payments.
It's now expected that traditional banks in South east Asia will miss out on as much as US$5 billion, or 14.3% of their payments revenue by 2025. A report says they are being displaced by the growth of digital payments and competition from non-banks.
This comes as payments become more "instant, invisible and free", according to professional services firm Accenture in a report "Banking Pulse Survey: Two Ways To Win".
Banks will face further pressure on income from card transactions and fees over the next six years, with free payments putting 9.6% of payments revenue at risk in the south east Asian region.
In addition, payments completed in a "virtual wallet" on a mobile app or device, will put 3.1% of bank revenues at risk, according to Accenture. This is the case, for example, in Starbucks where you can pay for your complete transaction with your phone using the Starbucks App.
Card displacement by instant payments, where funds are settled and transferred in real time, and banks make little to no interest, is projected to put an additional 1.7% of payment revenues in jeopardy.
Divyesh Vithlani, who leads Accenture's financial services practice in ASEAN, says that the world of instant, invisible and free payments is here to stay.
"It will squeeze margins further on a business that was already feeling a lot of pressure from new competition, particularly in South east Asia with the proliferation of e-wallets."
"As payments modernisation has already made a good headway in ASEAN, with the introduction of instant payment schemes in many countries, revenue from the consumer space is already low or near zero, except in the cards space, so the push to find alternate sources of revenue and optimise costs is already an immediate concern here."
He added that the non-bank payments market is booming, and that there's a multibillion-dollar opportunity for those willing to invest in new technologies and business models based on the new digital landscape.
Overall, the survey, which polled 240 payments executives from the largest banks across 22 countries, found that the industry is aware of the challenges posed by new technologies in payments.
More than two-thirds (71%) of the banking executives polled in all markets agree that payments are becoming free; nearly three-quarters (73%) believe that most payments are already invisible, or will become so over the next 12 months; and even more (78%) said that payments are either already instant, or will become instant over the next 12 months.
"The digital transformation in payments throughout the region will have a deep impact on all industry players and banks will have to fundamentally change how they think about their revenue in this area."
"Banks previously earned billions of dollars from some of these channels, and that'll dry up eventually as competition heats up, so they'll need to develop new digital business models to compete in this new era."
SOURCE: Accenture | The Nation
Keep in contact with The Thaiger by following our
Facebook page
.


Do you need help with your business? Are you searching for a new job? Or an employer looking to hire? Try JobCute today.

Read more headlines, reports & breaking news in Thailand. Or catch up on your Thailand news.

"Phuket's economy is shrinking" – University report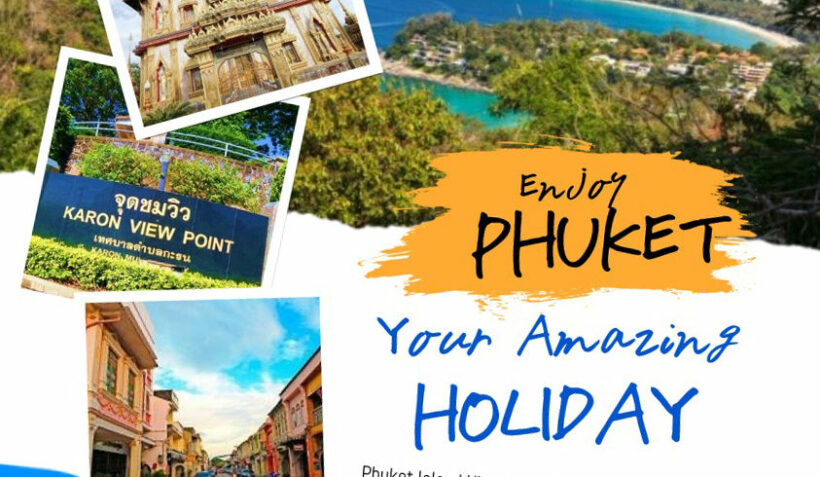 PHOTO: Rocket Bird Travel Company
"Phuket's economy is shrinking."
A report released by the local Prince of Songkla University reveals some disturbing trends for the once-booming tropical paradise. Chayanon Phucharoen, the university's associate dean of research and graduate study says that Phuket's economy is undergoing a transformation. He blames the strong Thai baht and says digital disruption is funnelling tourist services and income toward online platforms controlled by outsiders, instead of the income going into local pockets.
Strong competition by the many new hotels and accommodation-sharing apps is pushing down prices across the island. Most of the new hotel rooms and tour destinations over the past five years are outside of the traditional favourite, Patong.
"Other factors included beaches degraded by pollution and poor road safety."
Chayanon cited a survey by the Bank of Thailand showing a drop in the number of Phuket tourism operators, despite rising arrivals. The last two decades have seen an average growth in tourism numbers but this year the numbers have cooled off with a growth of only 4% and a swing in tourist demographics and preferred areas of the island to visit.
One of the biggest losers is Patong where the popular party town has been slow to adapt to the changing tourist mix. The report says that tourists are now sick of being ripped off by tuk tuks, touts and scams.
"Phuket needs to to create new tourism experiences instead of relying on its reputation for 'sea, sand and sun. The sector can be improved in many ways, such as offering new experiences like cultural activities."
"This would not only increase tourist numbers but also better disperse tourists, and tourism revenue, throughout the island."
SOURCE: Bangkok Post
Keep in contact with The Thaiger by following our
Facebook page
.
Tesco to sell assets in Thailand and Malaysia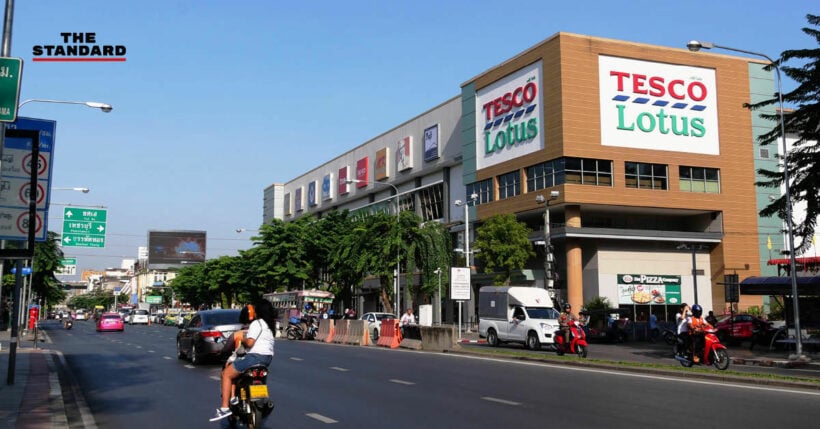 Tesco, Britain's biggest supermarket chain, has announced it may sell off its businesses in Thailand and Malaysia. A statement says that "following inbound interest, it has commenced a review of the strategic options for its businesses in Thailand and Malaysia, including an evaluation of a possible sale of these businesses."
In other words, they want to sell.
"The evaluation of strategic options is at an early stage, no decisions concerning the future of Tesco Thailand or Malaysia have been taken, and there can be no assurance that any transaction will be concluded."
In other words, they're arguing over the price.
Dow Jones reported that the deal could be worth as much as nine billion dollars (273 billion baht). Tesco declined to comment on the valuation.
Tesco, branded as Tesco Lotus in Thailand, launched in 1998 and has 1,967 stores. The Malaysian business started in 2002 and has 74 stores.
The Thai business alone could be valued at nearly $7 billion (212 billion baht) because it includes real estate assets, according to Dow Jones. In the first half of fiscal year 2020, Tesco's entire Asia business produced 2.6 billion pounds (103 billion baht) in revenue, or about 8% of total sales.
Tesco has already cut thousands of job and pulled back from some international markets, including Japan, the US and China. The new CEO will face a growing UK retail crisis made worse by Brexit, the shift to online shopping and competition from discount .
If Tesco leaves Thailand and Malaysia, its only overseas operations, will be Ireland and its loss-making central European division with stores in the Czech Republic, Hungary, Poland and Slovakia.
SOURCE: Bangkok Post
Keep in contact with The Thaiger by following our
Facebook page
.
Hotel association wants rules on short-term rentals, home sharing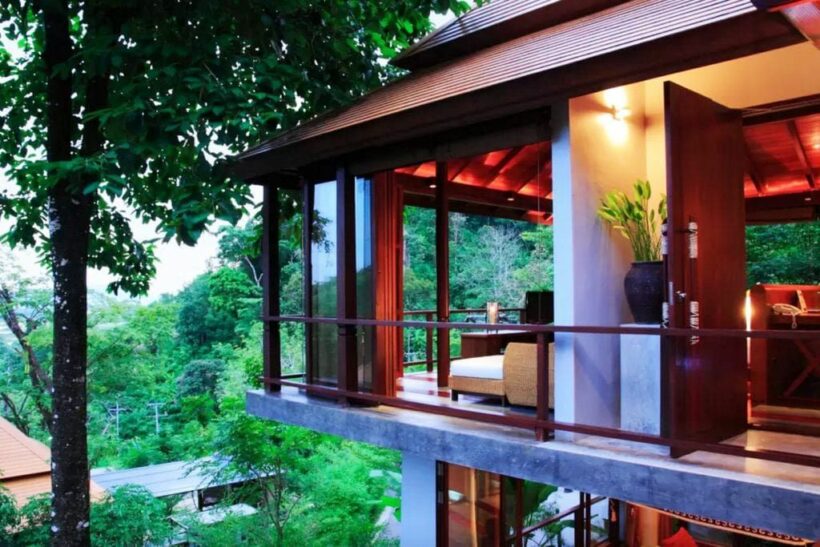 PHOTO: Airbnb and other accommodation-share businesses, plus a glut of newly opened hotels rooms across the country, is putting pressure on the traditional hotel model
The Thai Hotels Association has again asked for a meeting with the Minister of the Interior to discuss the impact of short-term rentals and home sharing services like Airbnb on the domestic hotel business. The Assoication's president Supawan Tanomkieatipume reminds him Thai law officially doesn't, technically, allow owners of condos to rent out their units for less than 30 days without a hotel licence.
But he acknowledges that the practice is widespread and almost impossible to police.
"THA has no intention of seeking a ban on these services in Thailand. We just want the government to issue suitable regulations on the operations of these service providers, and enforce related laws to protect customers."
Supawan acknowledges that the tourist numbers are still reaching almost last year's levels but says that the both accommodation-sharing services and a surfeit of new hotel rooms available is cutting into his members' bottom-lines.
His solution would make owners offering short-term rentals and home sharing services be required to register with the Ministry and apply for a business licence, the same as for hotel operators, and display their licence numbers when advertising.
THA also wants to count them in the total number of hotel operators, so the government can design measures to promote hotels based on the actual number of businesses in the market.
"A preliminary survey by THA shows that there are over 21,000 providers of accommodations not listed as hotels scattered around Bangkok and tourist cities. Without knowing the actual number of competitors, hotel entrepreneurs face the risk of room oversupply."
Statistics published by Airbnb earlier this year showed that home sharing generated more than 33.8 billion baht to property owners and the surrounding communities.
SOURCE: The Nation
Keep in contact with The Thaiger by following our
Facebook page
.