Residential projects launched in June up, but sale 15% lower than May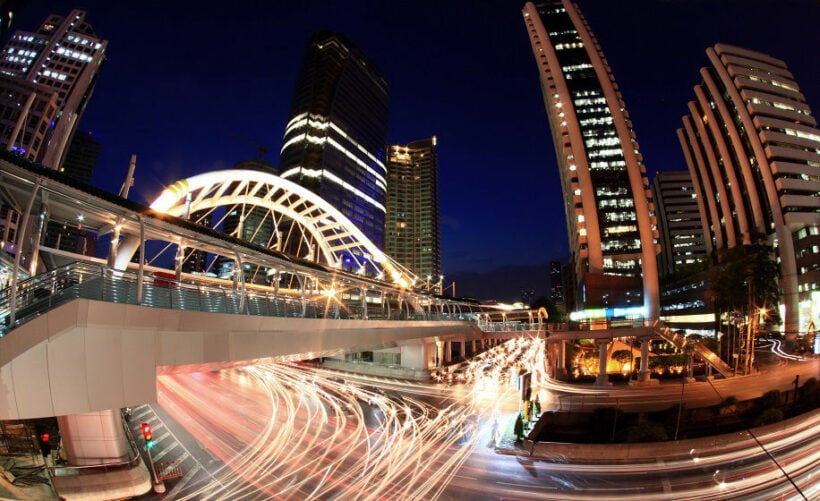 As many as 47 new residential projects were launched in Bangkok and its suburbs last month (June), 16 more than in May. This from the Agency for Real-Estate Affairs.
The projects combine 13,943 units worth a total of 57.25 billion baht, with per-unit prices averaging at 4.1 million baht, the survey added.
The sale of new projects launched in June was 15% less than in May, when 20% of the newly launched projects were sold, on average.
The firms that launched projects in June include Pruksa Real Estate, Chewathai, Lalin Property, Property Perfect, Supalai, AP (Thailand), Areeya Property, Sansiri, and Eastern Star Real Estate.
SOURCE: The Nation


Find more property for sale and rent across Thailand at Thaiger Property, powered by FazWaz. You can even list your property for free.

Do you need help with your business? Are you searching for a new job? Or an employer looking to hire? Try JobCute today.

Read more headlines, reports & breaking news in Thailand. Or catch up on your Thailand news.

"Government stimulus package for Thai economy is unsustainable"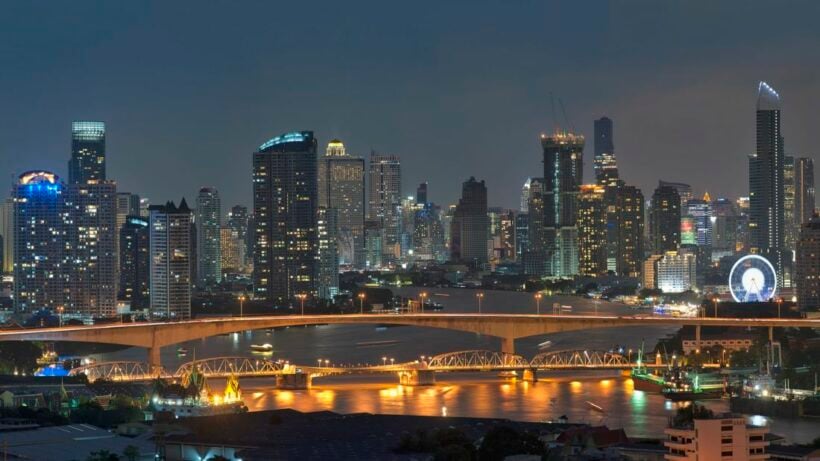 PHOTO: Wikipedia
Anusorn Tamajai, an economist from Rangsit University, says he expects the proposed package to make little difference and has declared it unsustainable.
The package, which should be approved this week, is worth 370 billion baht and includes cash handouts for farmers and low-income earners, grants for children, incentives for domestic travelers, and tax incentives for small businesses.
It's hoped to stimulate the economy by 3%, in the wake of domestic uncertainty and the ongoing US-China trade war. Last week, the Finance Minister said the aim of the package was to prevent growth sliding below 3% in 2019.
However, economist Anusorn Tamajai has his doubts.
"Short-term spending as part of populist policies will not help much, as the Thai economy is monopolised by big business."
He adds that most spending by low-income groups will end up as revenue for large businesses. However, he agrees with the plan to reduce the tax burden for small and medium-sized enterprises, which could lead to more private investment.
The government plans to offer generous tax reductions for those who import machinery to upgrade their production with a five-year depreciation allowance. The state-run Government Savings Bank and Krung Thai Bank will also provide combined soft loans worth about 100 billion baht.
The government also plans to direct a number of other state-run banks to provide soft loans to farmers and lower income groups, which Anusorn warns may not be sustainable as its effectiveness relies on public confidence in the future.
Thai governments often resort to state-run bank lending, quasi-fiscal measures that usually increase the burden for banks but translate into a burden for tax payers later.
SOURCE: The Nation
Bank of Thailand relaxes Loan to Value to boost sluggish property market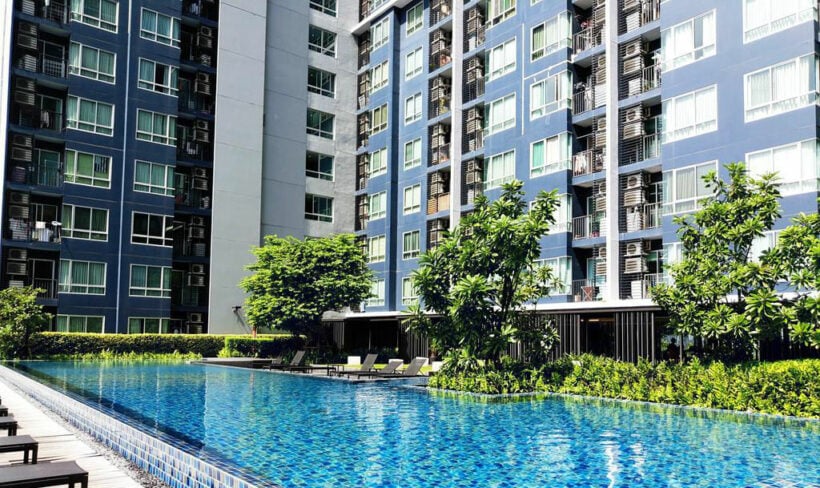 PHOTO: booking.com
The Bank of Thailand says it will relax the Loan to Value (LTV) for homebuyers purchasing residences together and that borrowers or co-borrowers applying for a loan under the first home buyers rule and who do not own any other residence would be given a 90% mortgage on a condominium and 95% for a single detached house and townhouse.
The "co-borrower" is defined as a borrower supporting the family in its bid to obtain a mortgage to buy a residence but who will not become the owner of that residence.
Issara Boonyoung, CEO of Kanda Group, chairman of Business Housing Association, says he's in favour of relaxing the LTV.
"We believe that the relaxation of the LTV in relation to co-borrowers will see the property market improve by up to two per cent for the rest of this year. This market represents about 20% of the total property market value, which is expected to be worth about 760 billion baht this year."
He added that the relaxing of the rule will open the opportunity for co-borrowers to make a down payment of about 10% for condominium and 5% for single detached house and townhouse under the LTV first home concept.
The transfer of residences on hold this year has continued to drop and currently stands at 7%, which is better than the early estimates of 10%.
The LTV, which became effective on April 1, 2019, resulted in a drop in the property market in the second quarter of this year, as most homebuyers sped up the transfers of their residential projects and completed them in the first quarter. This had a direct impact on the financial results of property firms, with most announcing a double-digit drop in the second quarter.
SOURCE: The Nation
Thai GM's diesel plant in Rayong builds 500,000th engine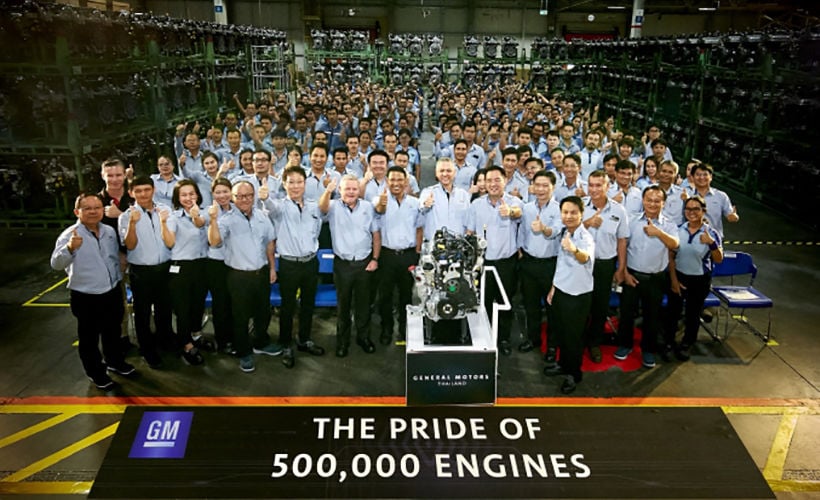 GM Powertrain Thailand has produced its 500,000th four-cylinder Duramax turbo-diesel engine, a production milestone since production officially started in 2011.
GM announced that the Rayong plant is the first GM facility in the world to produce the engine.
Hector Villarreal, president of GM Southeast Asia says the Duramax engines serve as the heart of the company's 'Colorado' and 'Trailblazer' models.
"They are one of the most important components that we manufacture in Rayong for both domestic and export markets. Reaching half a million engines is not only an important milestone for the GPS team but also for everyone at GM Thailand. You should all be rightly proud of achieving this together."
Amnat Saengjan, vice pesident of manufacturing for GM Thailand, added that the it is the only GM facility that fully manufactures the 2.8L Duramax diesel engine.
"I am very proud of our team members who have taken a key role in helping us achieve this milestone, thanks not only to every team member's hard work and dedication, but also to the growing popularity of the products that use the Duramax engine, the Chevrolet Colorado and Trailblazer. It shows how far we have come.
He said GM Thailand's Rayong facility was recognised for its efforts in environmental conservation at the Prime Minister's Industry Awards of 2018. It was one of two automotive companies that received this award. The facility is part of GM's 142 manufacturing and non-manufacturing landfill-free facilities globally.
SOURCE: The Nation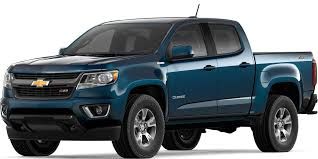 Chevrolet 'Colorado', which carries the Thai-built engine