Phuket's superyacht industry flourishing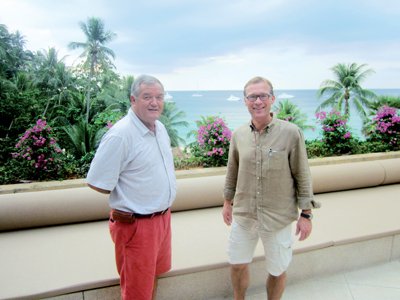 PHUKET: Migratory birds aren't the only ones moving south to escape plummeting temperatures in the northern hemisphere. South Asia is rapidly becoming the preferred winter destination for owners of superyachts – motor yachts in excess of 30 meters or 100 feet.
Indeed, an increasing number of these luxurious leisure ships can be sighted off the shores and islands across the South Pacific and Andaman Seas, with Phuket as a focal point.
"The number of superyachts being transported to Phuket for the winter season is up 25 per cent from last year," said Bas Nederpelt, Director of Sales for De Vries, one of two ship yards in Holland where world-renowned Feadship yachts are constructed.
"Due to increased fuel costs and the perceived threat of piracy, among other factors, it's becoming more common for owners to ship their vessel for long distances via dock transport, and then fly to their destination," he added.
Bas himself flew to Phuket to attend the annual Asia Superyacht Rendezvous, the longest running superyacht event, and largest gathering of superyachts in Asia.
Speaking exclusively with the Phuket Gazette, Bas explained that the primary reason Feadship has continued to be a principle sponsor of the event for all 11 years is for brand building.
"Feadship yachts are made almost entirely for export – we rarely design a yacht for a Dutchman. So, overseas markets are important to us. For more than 10 years we have recognized that Asia is an important and growing market In the 1990s we established sales offices in Singapore and Tokyo which didn't work out too well.
"However, we want to continue to increase awareness [about Feadship brand] in Asia and believe that sponsoring a fun event that is more social and less business oriented is more cost effective than advertising in magazines," he explained.
"Phuket is one of the nicest places for cruise yachting and there are little to no restrictions when compared with other destinations in the region. The high end market want only the best and wealthy people go to the nicest places in the world.
"So in the summer, they cruise around the south of France and in the Caribbean for winter. However, as awareness [about Phuket] increases, more are choosing to come here instead. Phuket is an ideal regional hub with companies that can offer all the services and technical support to yacht owners," he continues.
"The establishment of various new marinas is another positive indicator. Indeed there is potential and opportunity for Phuket to become a world hub, year round – not just seasonal," he said.
As for Feadship's key market groups, Bas said, "We've noticed more Russians coming to Phuket, and we have a strong presence in Russia." He noted that other key markets also include the Middle East and the United States, where Feadship generates a large volume of sales from its Florida office.
Charles Dwyer, Director of Asia Pacific Superyachts, a co-sponsor of the Asia Superyacht Rendezvous, concurred with Bas that increased awareness and infrastructure, the wide availability of resources and services, and the general sense of security are the main factors influencing the continued growth and prosperity of the local yachting industry.
He added, "Superyacht owners are starting to get bored with the same old waters. In the summer, they're in the Mediterranean and then go to the Caribbean for the winter, then back to the Mediterranean and so forth, for years on end. At the same time, people are realizing that Asia provides many new cruising grounds. Phuket, Koh Samui, Bali, Sri Lanka, Langkawi, the Maldives and Bali are all part of, and due to benefit from, this shift," he said.
Asked whether any competition destinations in the region are a threat to Phuket, Mr Dwyer pointed out that unlike other industries, destinations feed one another in the yachting industry. "Sailors starting in Bali will ultimately continue to Singapore and then up to Langkawi and Phuket, and it works both ways. They always end up coming to Phuket, but the region as a whole benefits," he explained.
Both Charles and Bas agreed that "red tape" is the biggest hurdle for future growth. Charles elaborated. "When compared with places like China, Phuket and Thailand are a lot more lax with regulations. And it is for this reason that Phuket stands to benefit tremendously from the expanding Chinese high end market, who are buying yachts and bringing them to Phuket to cruise.
"However, Thailand marine officials should reconsider its regulations."
He continued, "For example, a boat owner needs a special generator or pump that is only made in Europe. Instead of having it shipped to Thailand where it would be subject to a heavy import duty, what many will do is have it shipped to Langkawi, duty free and have it installed there.
"And while they're there they will of course get duty free fuel and other things before coming to Phuket.
" While Thailand was looking to get the import duty, not only did they not get it, but they lost out on the jobs for the 10 people it would have took to install the equipment. Penny wise, pound foolish. Some officials have overlooked what this industry can contribute to the local economy."
— Steven Layne


Do you need help with your business? Are you searching for a new job? Or an employer looking to hire? Try JobCute today.
Co-working space – not just for start-ups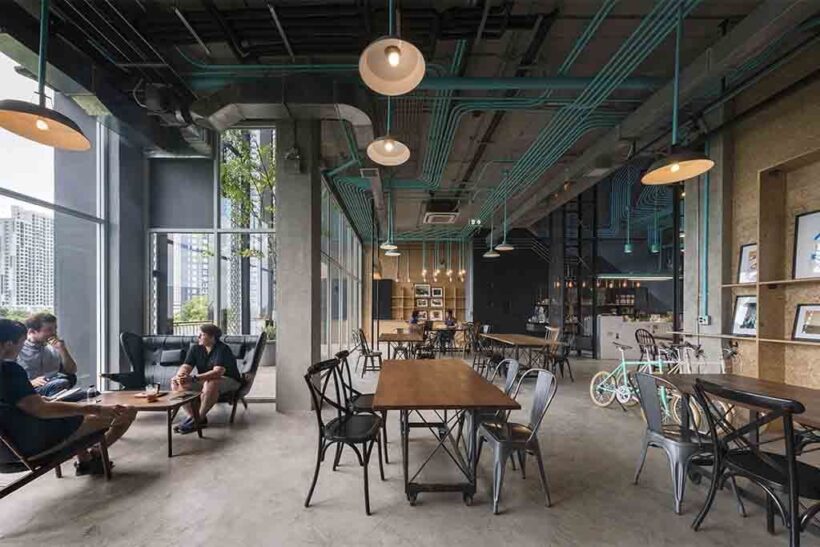 PHOTO: HUBBA-TO co-working space in Bangkok
by Thanchanok Phobut | Senior Coordinator, CBRE Thailand
CBRE, an international property consultancy company, reveals that co-working space seems to be on the tip of everyone's tongue these days. There was a time when no-one knew what the term "serviced office" meant or why someone would want such an option. But today, you can't open a business publication without seeing an article about co-working. Most people think of co-working spaces as being a thriving hub of young latte-sipping, technology entrepreneurs, coming up with the next big idea that will make them multi-millionaires.
While there is an element of truth to this image, the end-goal for many co-working space operators is to change the way that companies, not just start-ups, source their office space. They want companies to pay for office space as a service rather than follow the traditional route of signing a lease, fitting out their own space, having an office manager maintain the premises and hiring their own employees for reception and administrative duties.
Co-working office operators usually offer companies their own private space. It is most common to be offered an office based on the size you will need to fit in a set number of desks. For example, if your company has four employees, your package offer will include a furnished closed office with four desks, 4 chairs and optional telecommunications equipment for four people (internet service, phone number and a telephone handset).
There is usually a common kitchen area and spaces to meet and mingle. Think of it like a five-star hotel, you're not sharing a room, but you are getting a high level of service and amenities on the premises.
You usually have a short-term commitment, not signing a lease for years. The best deal is usually for a year or more, but you can lease your office for as short as one month. Starting and ending your relationship with an operator is most often quick and easy. Since the office is already outfitted and reception services provided, getting to work is much quicker than when you need to design your new space yourself or hire your own support staff.
"Competition in the space is red hot. As more and more offices pop up, the fight to achieve 100% occupancy is fierce. When shopping for your space, be sure to consider more than just price, as the services and reputation of your provider are just as important.
"If you do your homework, you'll avoid the pitfalls of co-working space, such as unreturned deposits, unexpectedly thin walls between units or fees for things like coffee and copying that you didn't expect. The great news is, changing providers is much easier than with traditional space," states Mr. Nithipat Tongpun, Head of Advisory & Transaction Services – Office, CBRE Thailand.
According to a recent CBRE report on the New York City office market:
While traditional long-term leases are the preferred model for business and the foundation of the commercial office market, the rapid growth of third-party flexible space operators provides occupiers with a wide variety of options for leasing office space. Since 2013, when the expansion of third-party flexible space began to gain significant traction, the sector has averaged an annual growth rate of 22 percent.
There are strong indicators of user demand for the services of the third-party space providers. In fact, 75 percent of corporate occupiers anticipate including co-working or flexible space in their occupancy portfolio over the next three years.
Smaller users also continue to be an important part of the target market; as the flexible space footprint has grown in Manhattan, the amount of traditional leasing among tenants under 5,000 sq. ft. has dropped off by 42 percent between 2013 and year-end 2017, suggesting that these users are migrating to flexible space solutions.
In Bangkok, four large co-working space operators are opening in multiple locations. JustCo, Spaces, The Great Room and WeWork leased a combined total of 25,000 square metres of space in some of Bangkok's best office buildings last year and they are still growing.
"I recently met Yvan Maillard, general manager of The Great Room's Singapore operation and he said that, in Singapore, 30% of his clients are late stage start-ups, 30 % are private investment family offices and 30% are mainstream corporates. In the case of corporates, they often lease co-working space as a stopgap before finding a larger permanent office for their expanding team," said Mr. James Pitchon, Head of Research and Consulting, CBRE Thailand.
It is not only the way companies source their office space that is changing. Even those companies who continue to lease office space directly are changing the way that they use the space – having your own office or even your own desk is out of fashion – agile working is all the rage.
Mr. Nihipat added, "Companies are providing employees with a daily choice of environments from quiet space to a layout that enables teams to collaborate. Employees are expected to move around the office, depending on their tasks. The objective is to create a workspace that fulfills the employees' needs in a high-quality environment, while minimizing the number of individual desks needed, effectively putting more people to work in less space."
Globally and in Bangkok, the office market will continue to evolve and while traditional leases are yet to be seen as a thing of the past, CBRE expects more companies to provide agile working environments. CBRE also expects to see significant growth in the amount of co-working spaces provided by third party suppliers.
"This will mean an increase in the demand for high quality buildings with flexible, column free floor plates, technically advanced air conditioning and temperature control, as well as sufficient lift capacity to deal with higher rates of occupation density.
Many of the new generation of buildings currently under construction or being planned in Bangkok will have these features and we won't be surprised to see more and more co-working spaces open their doors as companies weigh the real advantages of this option versus traditional space.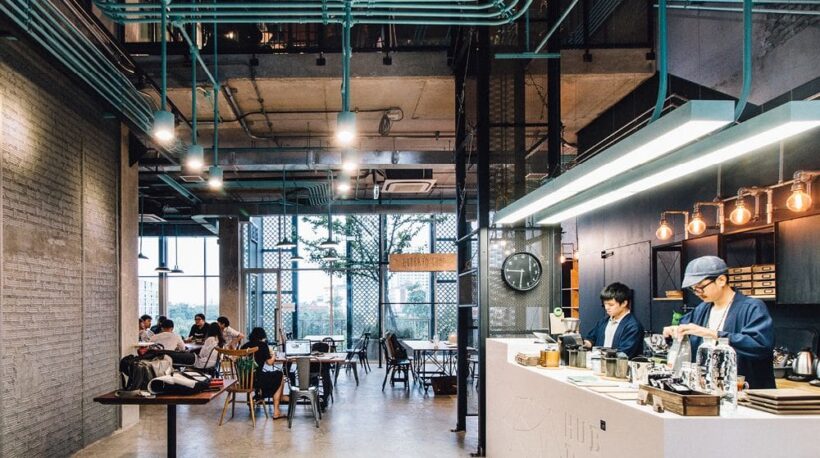 Thailand's property market surges with Chinese confidence remaining high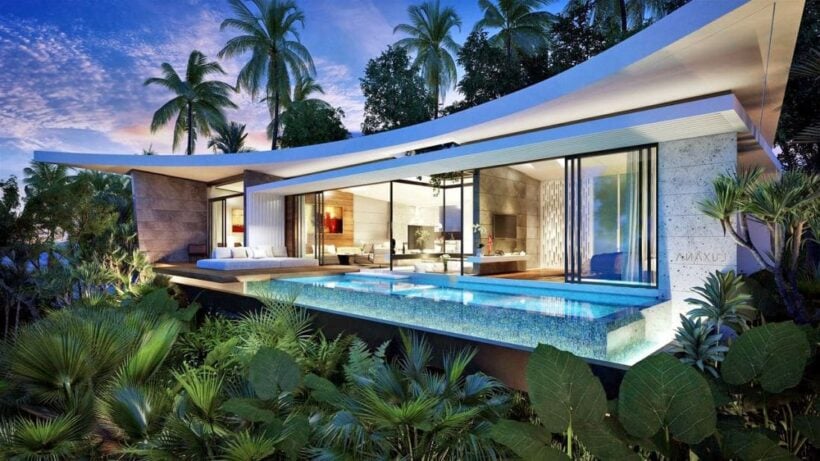 Chinese investors are still spending big in Thailand's property market. The country's 'teflon' tourist reputation and uncertain national election outcomes are doing little subdue investor enthusiasm.
Two coups in a decade have done little to cool enthusiasm in Thai property. Tourists from Asia's top economy continue to recognise Thailand as a top spot for holidays, and investment.
According to data Chinese real estate portal Juwai.com, Thailand remains a popular country when it comes to inquiries from potential real estate buyers. In 2018 the Thai market was the fourth most popular property investment market for Chinese buyers, as the Thai market climbed up from the sixth spot just two years before.
Thailand's economy has been hurtling ahead since the 2014 military coup, reaching GDP growth each year in excess of 3% and, in 2017, averaged at nearly 4%. The World Bank is predicting growth to slow in 2019, mainly due to weaker global growth, Chinese/US trade wars and the fallout from Brexit.
Sansiri, one of Thailand's biggest developers, set up an international business unit in 2014 after noting the interest from foreign buyers. Nanmanas Jiwattanakul, the company's assistant executive VP of international business development, says that Chinese buyers make up 70%of Sansiri's international sales.
"Foreign buyers have not been deterred by the country's political limbo over the last five years as the Thai economy, business processes and policies have showed consistency and resilience despite numerous government changes."
"And Thai property prices have roughly doubled in the last decade, so investors see the country as a good place to grow their wealth."
Thailand was #4 for Chinese property investment in 2018 in the world, according to Juwai.com. With $2.3 billion coming in from Chinese sources the Land of Smiles ranks behind the big three – US ($30 billion), Hong Kong ($16 billion) and Australia ($14 billion.)
Americans are flocking to Asia. Why?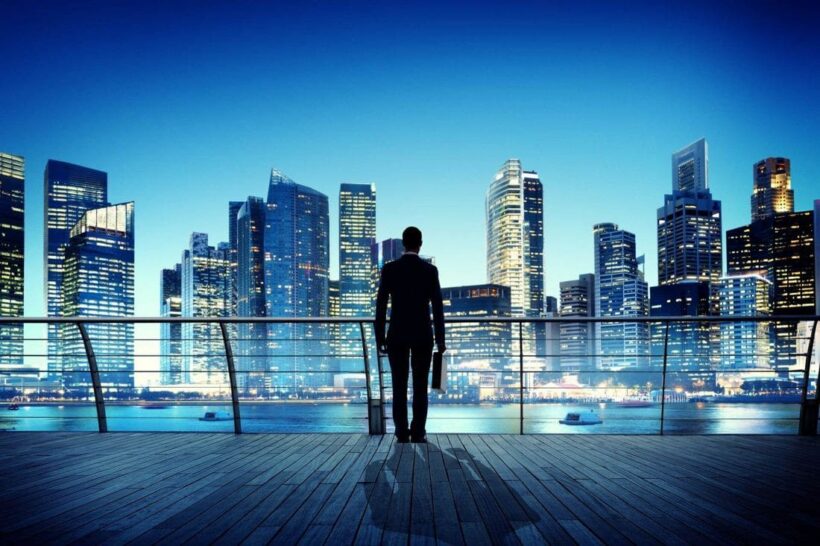 Asia is sexy. From K-Pop sensation BTS topping the Billboard charts to "Crazy Rich Asians" owning the summer box office in the US, Americans can't get enough of Asian film, music, and of course, noodles.
"It's all a sign of the Asianisation of the world", reports CNN.
"Asia has the world's lowest taxes. Despite having some of the world's largest economies such as China, Japan, and India, tax revenues are just one-fifth of GDP compared to one-half in Europe."
The article measures the success of the Asian Tiger and its swift growth as a major economic driver, outstripping the economies of the rest of world but without Brexit, Donald Trump and America's ballooning debt.
'Want sunny weather, lower street crime, and affordable food and rent? HSBC's Expat Monitor ranks Asian cities from Tokyo and Taipei to Singapore and Sydney as offering the best mix of quality of life and dynamic professional environments.'
Easy budget travel, new exotic experiences and taste temptations for bored American palettes, a burgeoning start-up vulture and a relative ease of business and taxation structures make Asia tempting for a growing number of businesses looking to expand, retirees and travellers.
There's a new crop of thriving megacities such as Ho Chi Minh City and Yangon are being hailed as the "next tigers."
Read the rest of the CNN article HERE.