Phuket's superyacht industry flourishing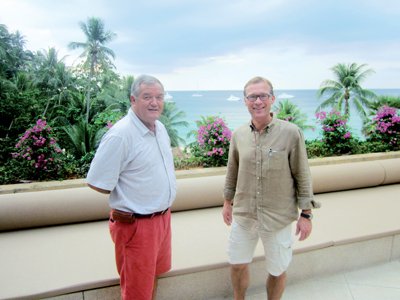 PHUKET: Migratory birds aren't the only ones moving south to escape plummeting temperatures in the northern hemisphere. South Asia is rapidly becoming the preferred winter destination for owners of superyachts – motor yachts in excess of 30 meters or 100 feet.
Indeed, an increasing number of these luxurious leisure ships can be sighted off the shores and islands across the South Pacific and Andaman Seas, with Phuket as a focal point.
"The number of superyachts being transported to Phuket for the winter season is up 25 per cent from last year," said Bas Nederpelt, Director of Sales for De Vries, one of two ship yards in Holland where world-renowned Feadship yachts are constructed.
"Due to increased fuel costs and the perceived threat of piracy, among other factors, it's becoming more common for owners to ship their vessel for long distances via dock transport, and then fly to their destination," he added.
Bas himself flew to Phuket to attend the annual Asia Superyacht Rendezvous, the longest running superyacht event, and largest gathering of superyachts in Asia.
Speaking exclusively with the Phuket Gazette, Bas explained that the primary reason Feadship has continued to be a principle sponsor of the event for all 11 years is for brand building.
"Feadship yachts are made almost entirely for export – we rarely design a yacht for a Dutchman. So, overseas markets are important to us. For more than 10 years we have recognized that Asia is an important and growing market In the 1990s we established sales offices in Singapore and Tokyo which didn't work out too well.
"However, we want to continue to increase awareness [about Feadship brand] in Asia and believe that sponsoring a fun event that is more social and less business oriented is more cost effective than advertising in magazines," he explained.
"Phuket is one of the nicest places for cruise yachting and there are little to no restrictions when compared with other destinations in the region. The high end market want only the best and wealthy people go to the nicest places in the world.
"So in the summer, they cruise around the south of France and in the Caribbean for winter. However, as awareness [about Phuket] increases, more are choosing to come here instead. Phuket is an ideal regional hub with companies that can offer all the services and technical support to yacht owners," he continues.
"The establishment of various new marinas is another positive indicator. Indeed there is potential and opportunity for Phuket to become a world hub, year round – not just seasonal," he said.
As for Feadship's key market groups, Bas said, "We've noticed more Russians coming to Phuket, and we have a strong presence in Russia." He noted that other key markets also include the Middle East and the United States, where Feadship generates a large volume of sales from its Florida office.
Charles Dwyer, Director of Asia Pacific Superyachts, a co-sponsor of the Asia Superyacht Rendezvous, concurred with Bas that increased awareness and infrastructure, the wide availability of resources and services, and the general sense of security are the main factors influencing the continued growth and prosperity of the local yachting industry.
He added, "Superyacht owners are starting to get bored with the same old waters. In the summer, they're in the Mediterranean and then go to the Caribbean for the winter, then back to the Mediterranean and so forth, for years on end. At the same time, people are realizing that Asia provides many new cruising grounds. Phuket, Koh Samui, Bali, Sri Lanka, Langkawi, the Maldives and Bali are all part of, and due to benefit from, this shift," he said.
Asked whether any competition destinations in the region are a threat to Phuket, Mr Dwyer pointed out that unlike other industries, destinations feed one another in the yachting industry. "Sailors starting in Bali will ultimately continue to Singapore and then up to Langkawi and Phuket, and it works both ways. They always end up coming to Phuket, but the region as a whole benefits," he explained.
Both Charles and Bas agreed that "red tape" is the biggest hurdle for future growth. Charles elaborated. "When compared with places like China, Phuket and Thailand are a lot more lax with regulations. And it is for this reason that Phuket stands to benefit tremendously from the expanding Chinese high end market, who are buying yachts and bringing them to Phuket to cruise.
"However, Thailand marine officials should reconsider its regulations."
He continued, "For example, a boat owner needs a special generator or pump that is only made in Europe. Instead of having it shipped to Thailand where it would be subject to a heavy import duty, what many will do is have it shipped to Langkawi, duty free and have it installed there.
"And while they're there they will of course get duty free fuel and other things before coming to Phuket.
" While Thailand was looking to get the import duty, not only did they not get it, but they lost out on the jobs for the 10 people it would have took to install the equipment. Penny wise, pound foolish. Some officials have overlooked what this industry can contribute to the local economy."
— Steven Layne
Keep in contact with The Thaiger by following our Facebook page.
Never miss out on future posts by following The Thaiger.
Turbulence ahead for Thailand's aviation industry | VIDEO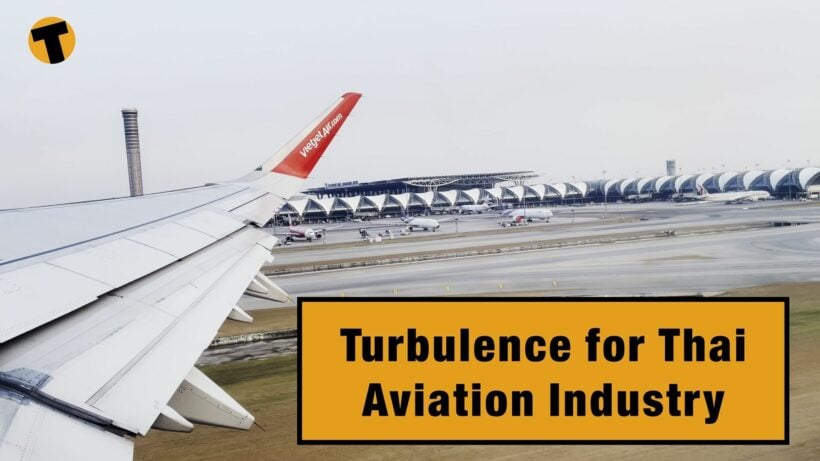 When the airlines, in particular, were asking the government to put their hands in their pockets for some relief funding in August last year, it was genuinely thought that international tourists would be coming back for the high season in December and January. At the very least local tourists and expats would head back to the skies over the traditional holiday break. And surely the Chinese would be back for Chinese New Year?
As we know now, none of that happened. A resurge in cases started just south of Bangkok on December 20 last year, just before Christmas, kicking off another round of restrictions, pretty much killing off any possibility of a high season 'bump' for the tourist industry. Airlines slashed flights from their schedule, and hotels, which had dusted off their reception desks for the surge of tourists, shut their doors again.
Domestically, the hotel business saw 6 million room nights in the government's latest stimulus campaign fully redeemed. But the air ticket quota of 2 million seats still has over 1.3 million seats unused. Local tourists mostly skipped flights and opted for destinations within driving distance of their homes.
As for international tourism… well that still seems months or years away, even now.
Keep in contact with The Thaiger by following our Facebook page.
Never miss out on future posts by following The Thaiger.
Domestic air passenger numbers double those of January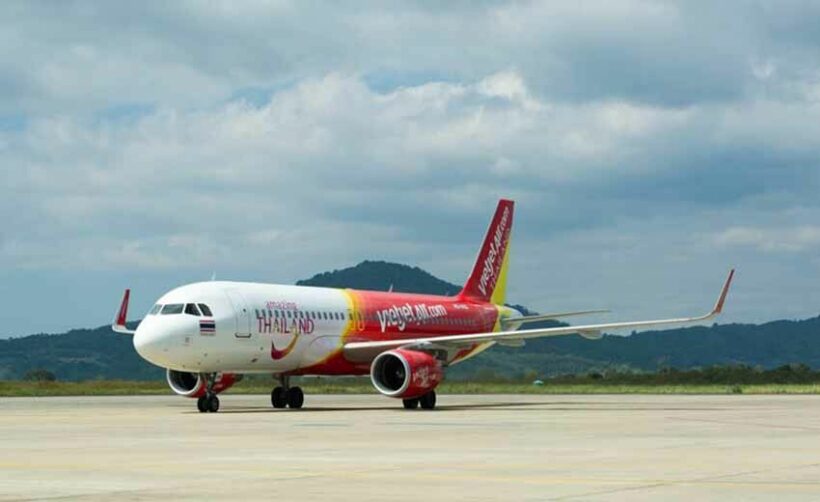 Passenger numbers on domestic flights within Thailand have doubled within a month, rising from 4,000 in January to over 10,000 this month. Having nearly recovered to pre-pandemic levels, domestic travel plummeted once more when Covid-19 resurfaced late last year.
Apirat Chaiwongnoi from the Department of Airports says 15 of Thailand's 29 airports are now operating domestic flights, with more expected to follow. He believes the aviation sector will continue to recover further in the coming 6 months, bolstered by the national vaccine rollout.
Around 120 domestic flights a day are now operating, which is twice the number that were operating at the lowest point in the crisis. Prior to the resurgence of the virus in December, domestic passenger numbers had recovered to 30,000 – 40,000 a day, around 80% of pre-pandemic numbers.
The DoA says airports must continue to adhere to the Covid-19 hygiene measures put in place by the Health Ministry and the Civil Aviation Authority of Thailand.
SOURCE: Bangkok Post
Keep in contact with The Thaiger by following our Facebook page.
Never miss out on future posts by following The Thaiger.
Samut Sakhon's shrimp market to remain closed until February 15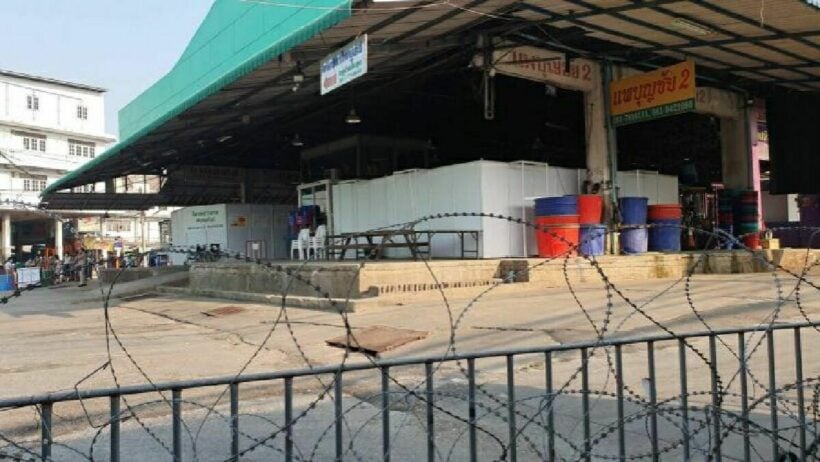 Samut Sakhon's Central Shrimp Market, the epicentre of Thailand's recent wave of Covid-19, will remain closed until February 15. The market can reopen once the overall hygiene situation at the market and surrounding area has improved, according to the province's disease control committee.
Local officials say the shrimp market needs to remain closed until the market structure and nearby residential facilities are inspected. People who violate the order face up to a year in prison and a fine up to 100,000 baht.
More than 12,000 people in the province have tested positive for Covid-19. The increasing number of infections is a result from the active case finding to contain the spread of the virus.
SOURCE: Thai PBS World | Thairath Online
Keep in contact with The Thaiger by following our Facebook page.
Never miss out on future posts by following The Thaiger.