Weeding out hype in Phuket's health-conscious market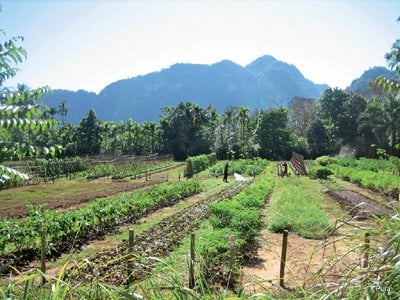 PHUKET: Health and environment are two buzzwords that are being heard a lot nowadays across the globe and Phuket is no exception.
Health-conscious segments of local markets continue to grow and an increasing number of producers are looking to exploit this consumer base. What was once a niche market has turned into an 'eco green everything' fad.
Indeed, many consumers, producers and suppliers, will struggle to explain the difference between 'organic' and 'chemical-free', among other things.
In an exclusive interview with the Phuket Gazette, Martin H.J. Smetsers, Managing Director of Pura Organic Foods Limited, shed some light on the topic.
"The Thai government is trying to stimulate organic farming but unfortunately, clarity is still a major issue," said Martin, whose company is a leading organic food distributor in Phuket and southern Thailand,
"The term 'chemical-free' cannot be compared to organic farming as chemicals are used from the time of seeding until a short period before harvest, when the use stops. The chemicals and pesticides used 'disappear' during this final period. However, since chemicals were used for 90 % of the growth period, such produce is subject to damage and other alterations in taste, color, shape, size and nutritional value," he explained.
"I've seen a study that states that non-organic food has lost 50 per cent of its nutritional values over the last 50 years and in order to get the same nutritional value that our grandparents did 50 years ago we must eat twice as much today. With Organic produce this is less the case," he added.
From its base in Thalang, Martin explained that Pura Organic supplies a wide array of fresh and truly organic produce to hotels, resorts and restaurants in Phuket and the southern region.
With a focus on high-quality organic produce, it distributes vegetables such as kale, green long beans, red long beans, Chinese radish, lettuce, pak choy, all kinds of lettuce, wild rocket, regular rocket and winged peas; herbs, including four different kinds of basils and coriander; and fruits such as papaya, pineapple, passion fruit, longan and mangosteen; in addition to organic dairy products such as milk (cow, buffalo and goat) and cheese, eggs and chicken.
"In total, Pura now carries over 800 organic products. One of our main local suppliers is the Thanyamundra Organic Farm in Surat Thani, next to Khao Sok National Park," Martin said, noting that the organic farm is certified under the Agricultural Certification of Thailand (ACT) standard.
"This particular farm is on a 60 rai parcel of land located about two hours north of Phuket, and is attached to the 10-rai Thanyamundra Organic Resort which was recently chosen by Agoda as one of Asia's Top 10 Eco-Boutiques," he said.
"As our associate, the farm sells us their entire harvest, which we then distribute throughout the south, mostly in Phuket," he explained.
While the company sources a lot of its fresh produce locally, its entire supply network comprises a total of 40 sources nationwide including those in Surat Thani, Chiang Mai, Chiang Rai, Nakhon Ratchasima and Mae Hong Son provinces, Mr Smetsers added.
"Pura has had some problems due to a logistic issue caused by the recent flooding, but since our main product lines are fresh produce, most of this is flown directly into Phuket from all over Thailand," he said.
Martin went on to explain that while official certification and reputation is important, it cannot be relied on unconditionally.
"We initially believe and trust our organic sources, but try to make it a point to personally visit their production and distribution facilities to see if they meet Pura's quality requirements," he said.
"Over the past 14 months, we have taken some products with certified organic sources off our list simply because after visiting the farm we didn't feel comfortable with the quality and standard observed," he added.
"On the other hand we feel very proud to carry products from non- certified sources who have shown us comfortable levels of organic correctness. Pura Organic Foods Ltd is very willing to help the small farmer who makes an effort to be organic and whose efforts are often pressured by unfair trade practices," he added.
Martin himself has been eating organic food for over 20 years and said he has not had to take a single day off for sick leave.
Pura Organic will soon open its new shop and office, for more information , see W: puraorganic.org


Do you need help with your business? Are you searching for a new job? Or an employer looking to hire? Try JobCute today.
Thai exports fall 5.7 percent in January, year-on-year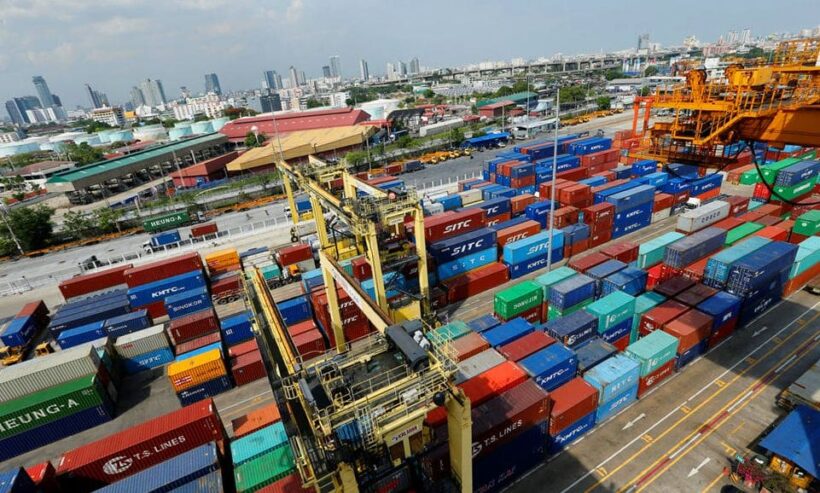 Thai export results have dipped for the third straight month, falling more than 5.65% compared to a year earlier. The fall was a lot bigger than expected, according to the Thai commerce ministry.
Shipments contracted 1.72% in December, compared to a year earlier as well.
January's export drop was due to falling shipments of rice, gold, electronics and cars, according to the ministry. Digging into the numbers, exports to the US rose 8.3% in the first month of the year, compared to January 2018, but exports to China slumped 16.7%.
The strong Thai baht, Asia's best performing currency this year, has increasingly hit exports, particularly rice orders.
Checking imports for the same period, and the numbers jumped surprisingly 13.99% year on year, after sliding 8.15% in December 2018. Analysts say the surge in imports was partly due to imports of arms and military weapons.
There was a trade deficit of $4.03 billion in January, compared with a forecast surplus of $320 million surplus. December 2018 had a $1.06 billion surplus.
But the ministry says they are still forecasting export growth of 8% for 2019 after a 6.7% increase last year.
Strong baht a concern for Thai hotel sector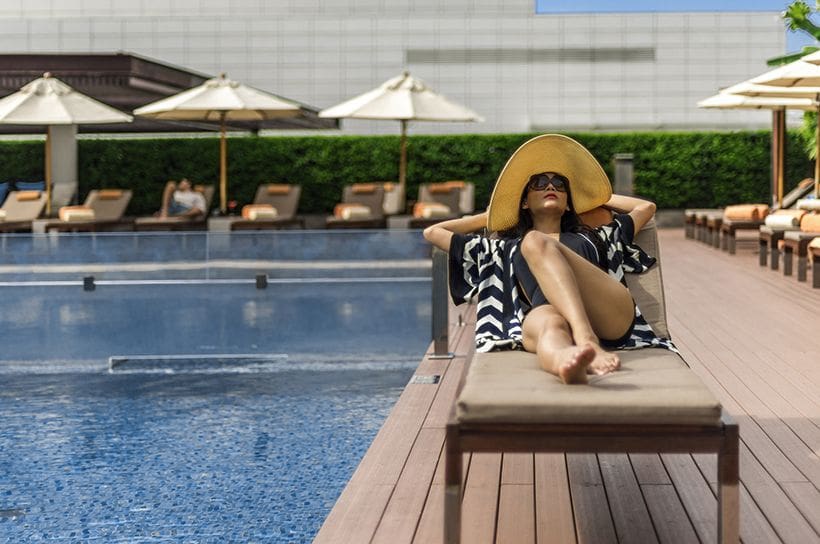 by Bill Barnett
Thailand's baht performance against Asian currencies in 2018, was unmatched, with the exception of the Japanese yen.
Commenting on the trend financial news Bloomberg have highlighted that in 2019, a further 4% in growth this year have it sitting at the top of the table.
Oddly, one of the underlying factors stimulating the baht's appreciation is the recovery in tourism arrivals which has a double-digit impact on the country's GDP.
While the elections remain a wild card on forward expectations, the reality is that the currency has not been hit like the Chinese yuan, which has been disrupted by a threatened U.S. China trade war and slowdown in its economy.
Despite higher than expected tourism numbers in 2018, hotel owners are cautiously optimistic on the prospects for the year.
In reality, despite rising prices for visitors, the economic climate is leading many property developers turning to hospitality assets as the real estate market remains volatile. The general view is that sustainable cash flow as part of their business mix is good and that tourism fundamentals remain strong.
Still, looking at nearby competitors such as Vietnam, which is rapidly growing from a cub into a tourism tiger, the issue of affordability is concerning. Currency swings remain a real and present factor in demand, so expect hoteliers to keep watching currency levels closely in 2019.
Thailand's sponsorship market grew 19% – 2018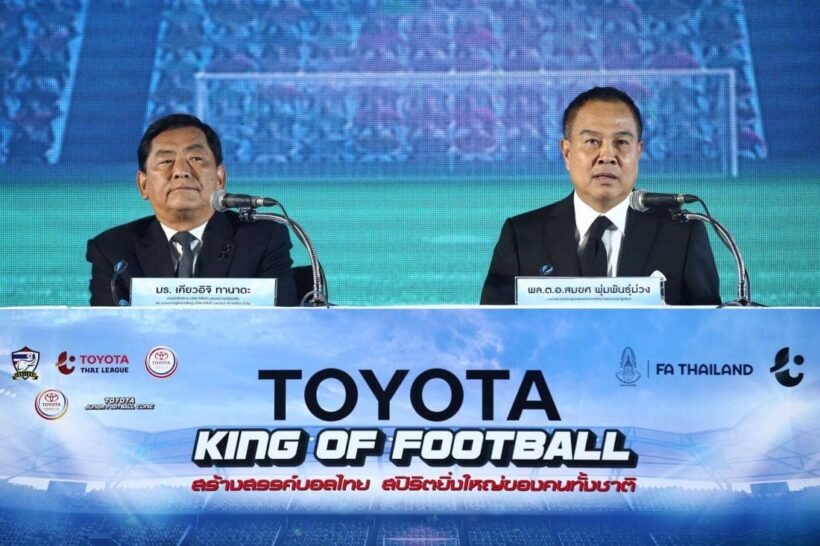 ASN (Asia Sponsorship News) has just released its Sponsorship Market Overview for Thailand 2018. Local agencies have had their say on the performance of the Southeast Asian sponsorship marketplace.
2018 was a robust year for Thailand's Sponsorship market, growing 19% year-on-year to US$223.4 million (2017's total investment was US$188.2 million) and making grounds on reaching its previous (outlier) market peak of US$247.8 million in 2015. Since 2015, the market had been creeping backwards to a recent low of US$187.2 million.
General market health -in GDP terms – for Thailand was generally positive. In November last year, the country forecast a slightly reduced GDP forecast in the mid-4% range for itself for the year.
Back to the Sponsorship market and the leading spending brands are as follows; the Top 10 includes the usual major players, but also some newcomers since ASN last analysed the market in 2016…
| | |
| --- | --- |
| 2018 | (US$) |
| Toyota |  11,749,000 |
| Chang |  10,347,050 |
| PTT Petroleum |  7,372,000 |
| Singha |  6,935,525 |
| PTT Group |  5,573,000 |
| Tourism Authority of Thailand |  5,532,000 |
| Thai Beverage Plc |  5,173,050 |
| Adidas |  5,075,000 |
| Pepsi |  5,065,000 |
| Carabao |  4,389,000 |
These 10 brands contributed almost 30% of the total investment in this Southeast Asian market.
In terms of the movers and shakers within the Top 10, versus 2016…
Toyota was 4th spending US$6.8 million
Chang was 1st with US$14.4 million
AIA was 2nd, Its dramatic fall caused by the cessation of its Thai Umbrella Football Club partnership, with the FAT, in 2017
Carabao and Adidas are newcomers for 2018
Then there are the broader market dynamics that moved the needle – across the various ways to slice ASN's market data:
Platforms: Motorsports and Multi-sports outperformed (+98% and +103% respectively); while platform leaders Football (US$90 million in 2018) and Athletics (US$32 million) gained a healthy 23% and 15% respectively
Categories: Two of the Top 10 categories – Petrochemicals and Conglomerates – dipped into their budgets significantly in 2018 (+119% and +590% (!) respectively)
Genres*: Unsurprisingly, Content was the biggest mover with a 114% uplift. Events, the perennial Genre leader, gained 33% as well
Commenting on the market movements is eponymous Founder of Paul Poole (South East Asia) Company,  a marketing consultancy specialising in commercial sponsorship in Thailand says, "The 19% year-on-year increase in Sponsorship spending in 2018 is testament to a strong industry."
"To see big brands and organisations such as AIA, King Power, Sports Authority of Thailand (SAT), Honda and Siam Cement Group falling off the list is somewhat of a surprise given their visibility in the marketplace and their sponsorship history."
"However, it is refreshing to see new additions to the list such as Adidas. It speaks of a dynamic and ever-changing market."
"Sponsorships have the potential to reach beyond short-term sales to build a brand's identity. Brand strength contributes 60 to 80% to overall sales, making this benefit critical for sustained, long-term sales growth."
Poole is convinced consistency is key to building brand awareness and companies like Toyota and Adidas are good examples of companies pushing through content on all platforms, especially social media.
Since brand ambassadors are now typically anyone sharing content – especially online via video content – brands are getting leverage from the increasing use of social media platforms across the world. And Thailand is one of the most gluttonous consumers of online content!
So the Thai market is in good health: let's see if 2019 can sustain the growth.
To read more of the report click HERE.