Phuket Business: Krabi shaping up as an oil hub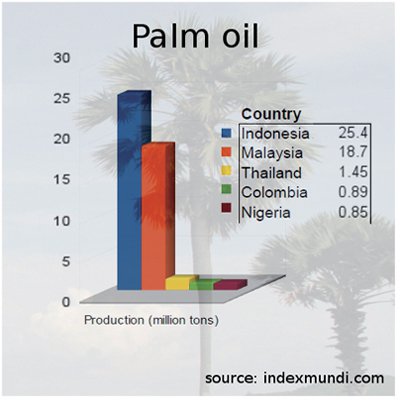 PHUKET: Agricultural development initiatives look to position Krabi province as a new regional and world hub for the production, supply and retail of palm oil.

When the Asean Free Trade Agreement (AFTA) comes into full effect by 2015, traders and merchants from Malaysia, Indonesia, the Philippines, Vietnam, Cambodia, Myanmar and Laos will enjoy tariff-free trading of most Asean-produced goods and commodities, including rubber and palm oil.

By far, the world's leading palm oil producers last year were Indonesia (25.4 million tons) and Malaysia (18.7mn tons), followed by Thailand (1.4mn tons), Colombia (0.88mn tons) and Nigeria (0.85mn tons).

However, Thailand boasted the second highest annual growth rate of 12.58%, second only to Colombia (14.19%), while government backed initiatives seek to perpetuate this trend.

"Krabi is already Thailand's leading palm oil producer with nearly a million rai of palm oil plantations," said Suban Raktong, a provincial agricultural promotion researcher in Krabi.

"However, the quality and quantity of our yields has suffered much, causing concern for competitiveness on the regional scale," he added.

Mr Suban told the Phuket Gazette that Krabi is currently administering two separate budgets in order to improve its yield qualities and quantities, and thus increase its competitive advantage.

The first ongoing project focuses on improving palm oil quality.

"We are training and educating local agriculturalists on how to maximize yield quality while minimizing base costs.

With the project into its third year, 20 Palm oil community centers, and another 180 substations, have been established across the province.

"We're teaching farmers how to properly record, monitor and analyze the various production factors, from the compost, soil and leaves to the most efficient extraction methods.

"Before this project began, our yield output efficiency rate was at about 14%, but now it has gone up to 18% and we expect it to continue to increase," he said.

Mr Suban added that the project is utilizing a budget of 10mn baht for the 2012 fiscal year, and in its first two years utilized 13mn and 6.5mn baht, respectively.

The second palm oil development project is part of an AFTA development initiative backed by the central government to supplement new palm trees, soil, necessary chemicals and transport logistics.

Starting this year, the government is supporting the development of 30,000 rai over a three year period in five southern provinces: Krabi, Trang, Satun, Surat Thani and Chumphon.

In the first year, Krabi will receive a budget of about 10.9mn baht to develop 5,500 rai, while the remaining 4,500 rai in the quota are for plantations in the other four provinces, Mr Suban said.

Mr Suban went on to explain that many plantations in Krabi and the region produce substandard yields due to the trees being beyond their 15 to 20 year life cycle.

"With older trees that produce very low yields, it's difficult and expensive for farmers to make a living, let alone a profit," he said.

In addition to the two projects mentioned, the Gazette was recently told that another palm oil development project is expected to be proposed to Thai cabinet members when they meet in Phuket on March 19 and 20.

That project proposal will be related to the promotion, development and full integration of the palm oil production and supply chain.
— Steven Layne
Keep in contact with The Thaiger by following our Facebook page.
Never miss out on future posts by following The Thaiger.
Turbulence ahead for Thailand's aviation industry | VIDEO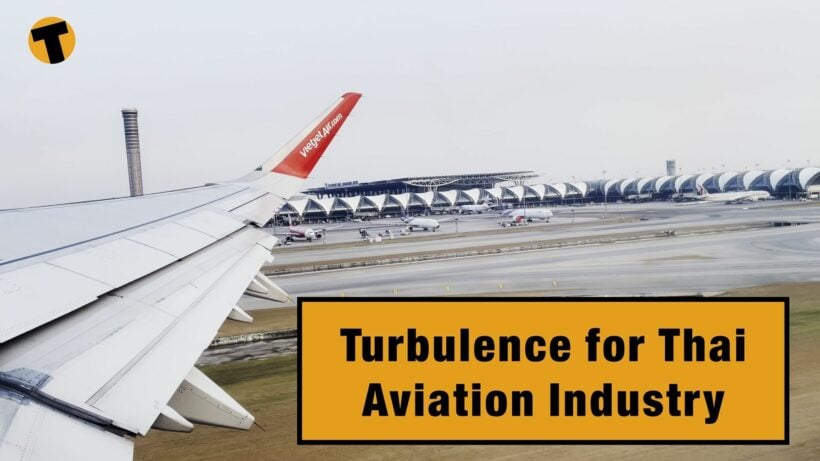 When the airlines, in particular, were asking the government to put their hands in their pockets for some relief funding in August last year, it was genuinely thought that international tourists would be coming back for the high season in December and January. At the very least local tourists and expats would head back to the skies over the traditional holiday break. And surely the Chinese would be back for Chinese New Year?
As we know now, none of that happened. A resurge in cases started just south of Bangkok on December 20 last year, just before Christmas, kicking off another round of restrictions, pretty much killing off any possibility of a high season 'bump' for the tourist industry. Airlines slashed flights from their schedule, and hotels, which had dusted off their reception desks for the surge of tourists, shut their doors again.
Domestically, the hotel business saw 6 million room nights in the government's latest stimulus campaign fully redeemed. But the air ticket quota of 2 million seats still has over 1.3 million seats unused. Local tourists mostly skipped flights and opted for destinations within driving distance of their homes.
As for international tourism… well that still seems months or years away, even now.
Keep in contact with The Thaiger by following our Facebook page.
Never miss out on future posts by following The Thaiger.
Domestic air passenger numbers double those of January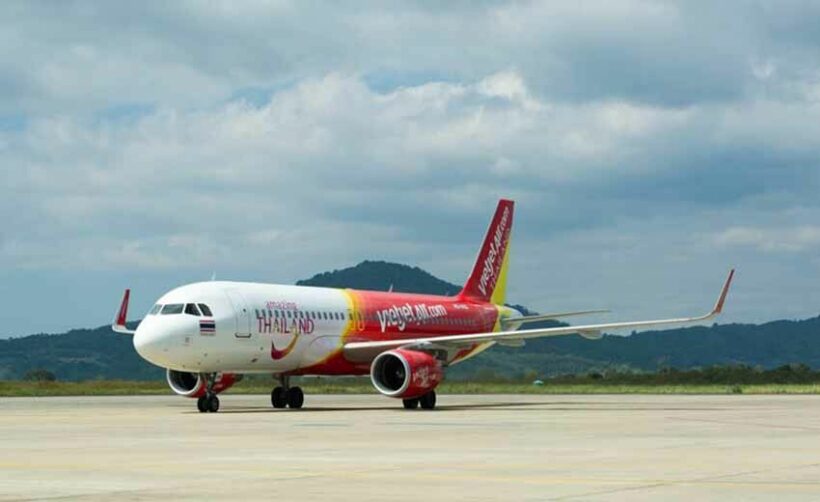 Passenger numbers on domestic flights within Thailand have doubled within a month, rising from 4,000 in January to over 10,000 this month. Having nearly recovered to pre-pandemic levels, domestic travel plummeted once more when Covid-19 resurfaced late last year.
Apirat Chaiwongnoi from the Department of Airports says 15 of Thailand's 29 airports are now operating domestic flights, with more expected to follow. He believes the aviation sector will continue to recover further in the coming 6 months, bolstered by the national vaccine rollout.
Around 120 domestic flights a day are now operating, which is twice the number that were operating at the lowest point in the crisis. Prior to the resurgence of the virus in December, domestic passenger numbers had recovered to 30,000 – 40,000 a day, around 80% of pre-pandemic numbers.
The DoA says airports must continue to adhere to the Covid-19 hygiene measures put in place by the Health Ministry and the Civil Aviation Authority of Thailand.
SOURCE: Bangkok Post
Keep in contact with The Thaiger by following our Facebook page.
Never miss out on future posts by following The Thaiger.
Samut Sakhon's shrimp market to remain closed until February 15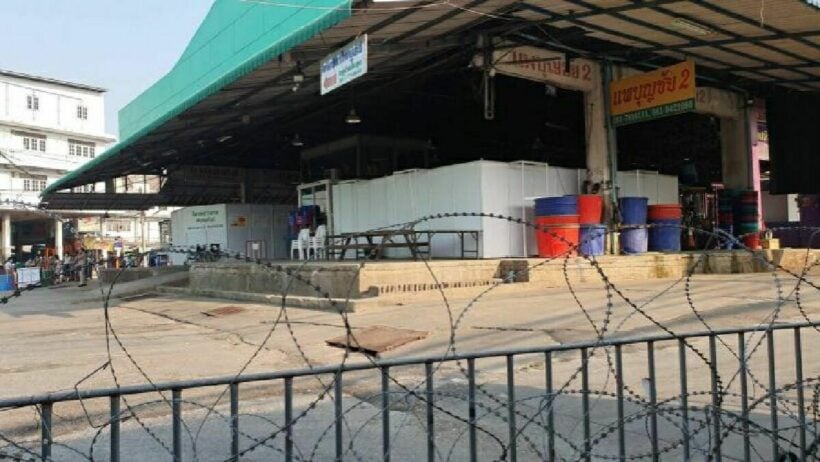 Samut Sakhon's Central Shrimp Market, the epicentre of Thailand's recent wave of Covid-19, will remain closed until February 15. The market can reopen once the overall hygiene situation at the market and surrounding area has improved, according to the province's disease control committee.
Local officials say the shrimp market needs to remain closed until the market structure and nearby residential facilities are inspected. People who violate the order face up to a year in prison and a fine up to 100,000 baht.
More than 12,000 people in the province have tested positive for Covid-19. The increasing number of infections is a result from the active case finding to contain the spread of the virus.
SOURCE: Thai PBS World | Thairath Online
Keep in contact with The Thaiger by following our Facebook page.
Never miss out on future posts by following The Thaiger.