Phuket Business: Hydrofoil pilots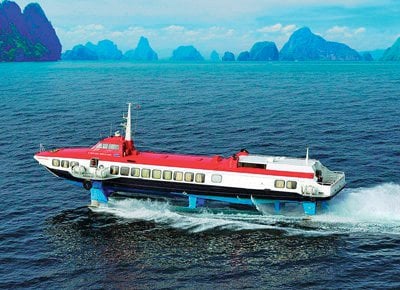 PHUKET: An innovative technology which looks to give a boost to the Andaman coastal region's sea transport industry, is now being piloted off the shores of Phuket.
Benchmarked by the unofficial launch of a hydrofoil sea transport and tour service, swift and seamless day trips from Phuket to distant, offshore havens in Krabi and Phang Nga provinces are not only possible, but have already been successfully demonstrated.
As the region's only working hydrofoil liner, the 128-seater "Flying Dolphin" embarked on its maiden voyage recently to the world-renowned Similan Islands, northwest of Phuket.
Proving its sea-scaling-superiority to 82 inaugural passengers on board, the 59-ton, 36 meter long vessel lived up to its promise by completing the 100-kilometer trip in only an hour and a half.
Denys van Rooyen, Advisor for the operator, Dolphin Seaways Co Ltd, told the Phuket Gazette that the key to the hydrofoil's efficiency is its ability to maintain a constant speed.
"Large waves require other types of boats to constantly slow down and speed up, whereas a hydrofoil vessel can keep a constant speed. Essentially its hull is hovering above the water surface and thus is less affected by waves," he explained.
In addition to its speed and comfort advantages, the hydrofoil is also more efficient in terms of capacity and fuel consumption.
"Due to less drag in the water, it consumes a lot less fuel than one would expect from a vessel of this size," Denys noted.
With its hovering capabilities and jet-like characteristics, the cabin much resembles the inside of an airplane – fitted with both window and aisle Boeing airplane seats.
In many ways, a hydrofoil ride is more like traveling by air than sea.
Thus it's only suitable that its service on-board includes entertainment and amenities as well as fresh fruit and refreshments served, while those who need a refreshing breath of air can enjoy the open air hallway, and clean western toilets.
Partnering with Dolphin Seaways is the crew of veteran tour agency Phuket Adventure Group Co Ltd, who will be coordinating shore transfers and other specialized touring services.
As for the official launch, Mr van Rooyen said that the service should be in full operation by the next tourism high season (roughly by October to November).
Meanwhile, the company plans to organize more pilot voyages over the next few months.
For more information, see dolphinseaways.com.
— Steven Layne
Keep in contact with The Thaiger by following our Facebook page.
Never miss out on future posts by following The Thaiger.
Turbulence ahead for Thailand's aviation industry | VIDEO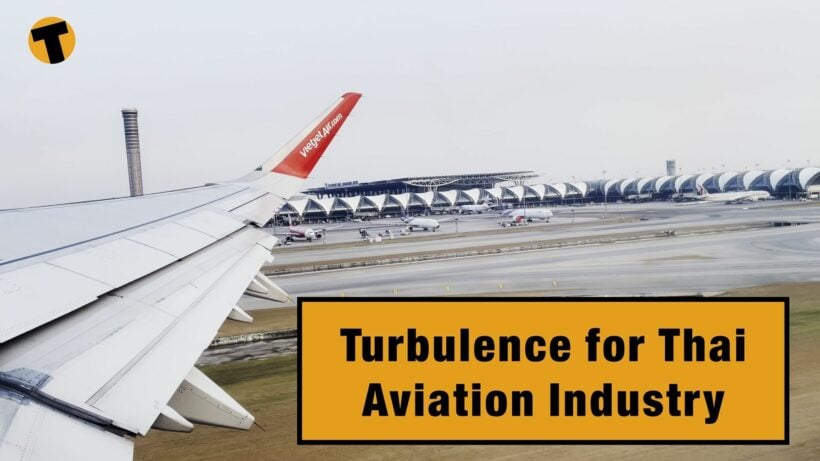 When the airlines, in particular, were asking the government to put their hands in their pockets for some relief funding in August last year, it was genuinely thought that international tourists would be coming back for the high season in December and January. At the very least local tourists and expats would head back to the skies over the traditional holiday break. And surely the Chinese would be back for Chinese New Year?
As we know now, none of that happened. A resurge in cases started just south of Bangkok on December 20 last year, just before Christmas, kicking off another round of restrictions, pretty much killing off any possibility of a high season 'bump' for the tourist industry. Airlines slashed flights from their schedule, and hotels, which had dusted off their reception desks for the surge of tourists, shut their doors again.
Domestically, the hotel business saw 6 million room nights in the government's latest stimulus campaign fully redeemed. But the air ticket quota of 2 million seats still has over 1.3 million seats unused. Local tourists mostly skipped flights and opted for destinations within driving distance of their homes.
As for international tourism… well that still seems months or years away, even now.
Keep in contact with The Thaiger by following our Facebook page.
Never miss out on future posts by following The Thaiger.
Domestic air passenger numbers double those of January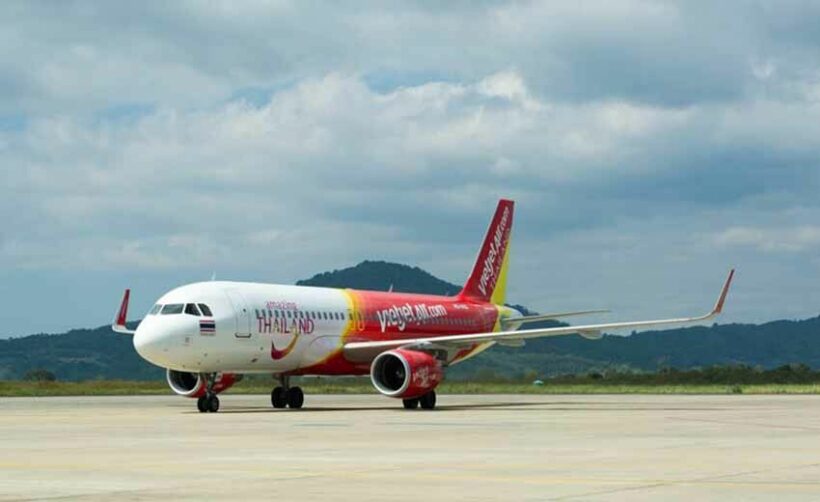 Passenger numbers on domestic flights within Thailand have doubled within a month, rising from 4,000 in January to over 10,000 this month. Having nearly recovered to pre-pandemic levels, domestic travel plummeted once more when Covid-19 resurfaced late last year.
Apirat Chaiwongnoi from the Department of Airports says 15 of Thailand's 29 airports are now operating domestic flights, with more expected to follow. He believes the aviation sector will continue to recover further in the coming 6 months, bolstered by the national vaccine rollout.
Around 120 domestic flights a day are now operating, which is twice the number that were operating at the lowest point in the crisis. Prior to the resurgence of the virus in December, domestic passenger numbers had recovered to 30,000 – 40,000 a day, around 80% of pre-pandemic numbers.
The DoA says airports must continue to adhere to the Covid-19 hygiene measures put in place by the Health Ministry and the Civil Aviation Authority of Thailand.
SOURCE: Bangkok Post
Keep in contact with The Thaiger by following our Facebook page.
Never miss out on future posts by following The Thaiger.
Samut Sakhon's shrimp market to remain closed until February 15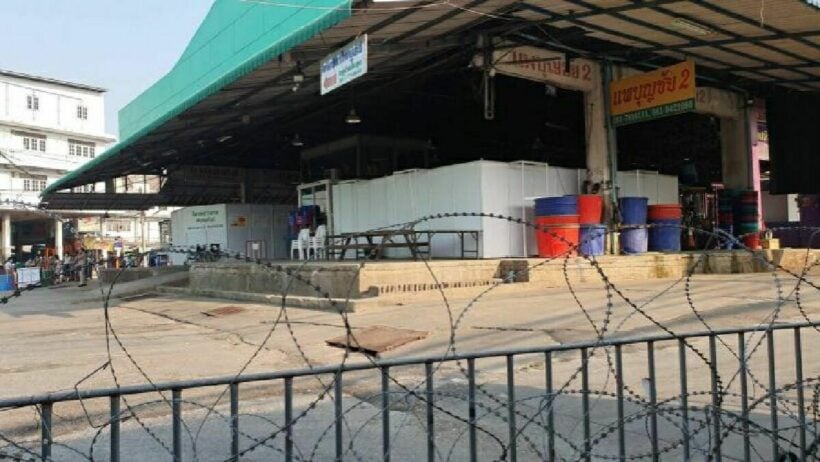 Samut Sakhon's Central Shrimp Market, the epicentre of Thailand's recent wave of Covid-19, will remain closed until February 15. The market can reopen once the overall hygiene situation at the market and surrounding area has improved, according to the province's disease control committee.
Local officials say the shrimp market needs to remain closed until the market structure and nearby residential facilities are inspected. People who violate the order face up to a year in prison and a fine up to 100,000 baht.
More than 12,000 people in the province have tested positive for Covid-19. The increasing number of infections is a result from the active case finding to contain the spread of the virus.
SOURCE: Thai PBS World | Thairath Online
Keep in contact with The Thaiger by following our Facebook page.
Never miss out on future posts by following The Thaiger.