Phuket Business: HotelTravel – here to stay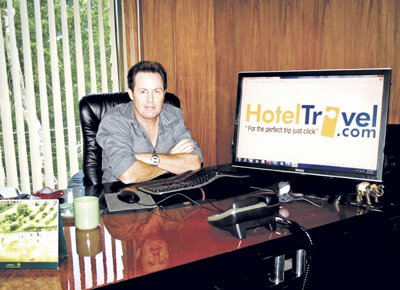 PHUKET: After 13 years building his company from the ground up, Phuket expat Blair Speers set a local business benchmark last month when he sold HotelTravel.com (HT) to the Indian based travel and e-commerce group that operates MakeMyTrip.com.

Shortly after the US$25 million (760mn baht) acquisition was finalized, executives from the MakeMyTrip Ltd Group (MMT) met with employees at the HT headquarters on the south of the island.

HT founder and CEO, Speers commented that the future of the new partnership is just the beginning of fantastic things to follow: "HT has been given a very high level of autonomy by MMT. They believe in us, they have confidence in us, and they are excited about what HT brings to their group of companies."

Mr Speers said that HT will take the best things from MMT and build on them as to move forward.

"This partnership is an ideal situation for HT as it allows us to better challenge our competitors in Asia. Competition is much needed in the marketplace and is only going to continue to add increased innovation, value and savings to our customers," Mr Speers added.

MMT Co-Founder and COO Keyur Joshi, said: "We are extremely excited to have HT joining the MMT family and we are looking forward to working together in the future.

"The road ahead is clear for both of us and it is going to be business as usual at HT, just at a faster, more efficient pace, backed by all the resources that a NASDAQ listed company has available.

"MMT intends to provide all the necessary means to make HT a dominate player for Internet customers booking international hotel reservations.

"This allows MMT to concentrate on strengthening our position as India's top domestic hotel provider and largest e-commerce company in the country.

"This is only the beginning of great things for both companies; we plan to create history together."

What the deal means
MMT paid approximately US$25 million for the acquisition of 100% equity stake in the Phuket-based HotelTravel.com (HT). Additional earn outs and incentives over the next three to four years will be based on the HT Group meeting certain revenue and EBIDTA targets, that can range in excess of US$35mn. The total consideration for the business and earn outs are payable partly in cash and partly in the form of MMT shares.

How the acquisition affects the companies
This acquisition will strengthen HT's relationship with hotel partners and travel suppliers in key markets worldwide focusing on traditionally strong Indian outbound destinations. It significantly expands HT's range of best value hotel offerings available to Indian customers by:

1) Providing inventory access to MMT's customers to HT's extensive hotel portfolio of over 85,000 properties that include some of the world's leading brands and travel suppliers. Making available HT content-rich travel information that it has developed through content-integration from over 150,000 hotel sites.

2) Leveraging HT's direct hotel contracts and Destination Management Company relationships.

Customers of both HT and MMT will benefit from this partnership as the unique strengths of both companies are leveraged to create best-in-class value-based offerings.

3) HT's customers will also benefit from MMT's core strength of over 10,300 hotel-partners in nearly 400 cities in India. Plus more travelers in the Southeast Asia region will be able to access HT's value-based hotel deals and services, strengthening MMT's position as India's most popular travel portal and the largest e-commerce business in the country.

Long-term goals and growth strategy
The acquisition fits with MMT Group's objective to create a stronger hotel presence in the Southeast Asia region. This huge and growing market has very similar attributes the Indian on-line travel market and is quickly becoming one of the top destinations of choice for Indian outbound travelers. The Asia Pacific (APAC) hotel reservations market had an estimated worth US$100 billion in financial year 2011 and is slated to grow by 9% CAGR to US$118bn by financial year 2013.

The Southeast Asian market comprises 10% of the APAC hotel on-line gross bookings and the growth in the sub-region's on-line market has outperformed that of the greater region's as a whole.

In financial year 2011, the Southeast Asian market grew by 25% while APAC market rose by 14%.

Southeast Asia's on-line market is expected to grow more than twice as fast as APAC's anticipated annual growth rate for financial year 2012 and financial year 2013.

Southeast Asia is slated to eclipse Australia-New Zealand and become the third largest on-line market for hotel reservation services in APAC after Japan & China. HT is a well-established brand in the Southeast Asian region, with a history of over 12 years and a product inventory exceeding 85,000 hotels.

The acquisition will help the MMT Group strengthen its presence in the hotel segment and increase its brand strength in Southeast Asia, and result in enhanced product acquisition across a broad spectrum of hotel relationships.

The acquisition will also lead to a reduction in customer service costs, improved conversion rates, an increased throughput of technology in the areas of hotel supply, content management and on-line marketing, and continuous innovation of hotel technology and expansion of both reward and affiliation programs.
Keep in contact with The Thaiger by following our Facebook page.
Never miss out on future posts by following The Thaiger.
The social media giants in battle with 'old' media and world governments | VIDEO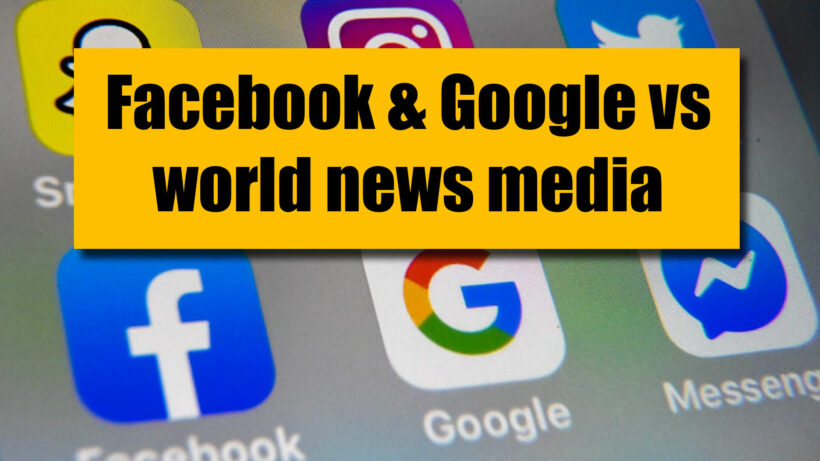 "The rules signal greater willingness by countries around the world to rein in big tech firms such as Google, Facebook and Twitter that the governments fear have become too powerful with little accountability."
India has issued strict new rules for Facebook, Twitter and other social media platforms just weeks after the Indian government attempted to pressure Twitter to take down social media accounts it deemed, well, anti social.
The rules require any social media company to create three roles within India… a "compliance officer" who ensures they follow local laws; a "grievance officer" who addresses complaints from Indian social media users; and a "contact person" who can actually be contacted by lawyers and other aggrieved Indian parties… 24/7.
The companies are also being made to publish a compliance report each month with details about how many complaints they've received and the action they took.
They'll also be required to remove 'some' types of content including "full or partial nudity," any "sexual act" or "impersonations including morphed images"
The democratisation of the news model, with social media as its catalyst, will continue to baffle traditional media and governments who used to enjoy a level of control over what stories get told.
The battles of Google and Facebook, with the governments of India and Australia will be followed in plenty of other countries as well.
At the root of all discussions will be the difference between what governments THINK social media is all about and the reality about how quickly the media landscape has changed. You'll get to read about it first, on a social media platform… probably on the screen you're watching this news story right now.
Keep in contact with The Thaiger by following our Facebook page.
Never miss out on future posts by following The Thaiger.
Turbulence ahead for Thailand's aviation industry | VIDEO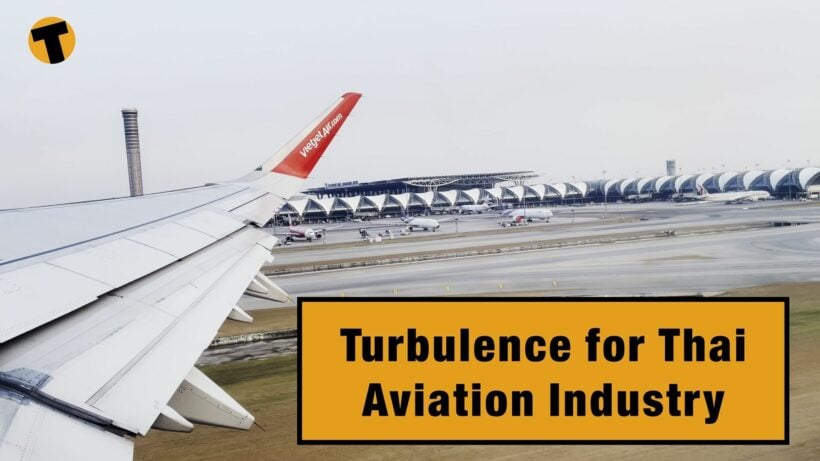 When the airlines, in particular, were asking the government to put their hands in their pockets for some relief funding in August last year, it was genuinely thought that international tourists would be coming back for the high season in December and January. At the very least local tourists and expats would head back to the skies over the traditional holiday break. And surely the Chinese would be back for Chinese New Year?
As we know now, none of that happened. A resurge in cases started just south of Bangkok on December 20 last year, just before Christmas, kicking off another round of restrictions, pretty much killing off any possibility of a high season 'bump' for the tourist industry. Airlines slashed flights from their schedule, and hotels, which had dusted off their reception desks for the surge of tourists, shut their doors again.
Domestically, the hotel business saw 6 million room nights in the government's latest stimulus campaign fully redeemed. But the air ticket quota of 2 million seats still has over 1.3 million seats unused. Local tourists mostly skipped flights and opted for destinations within driving distance of their homes.
As for international tourism… well that still seems months or years away, even now.
Keep in contact with The Thaiger by following our Facebook page.
Never miss out on future posts by following The Thaiger.
Domestic air passenger numbers double those of January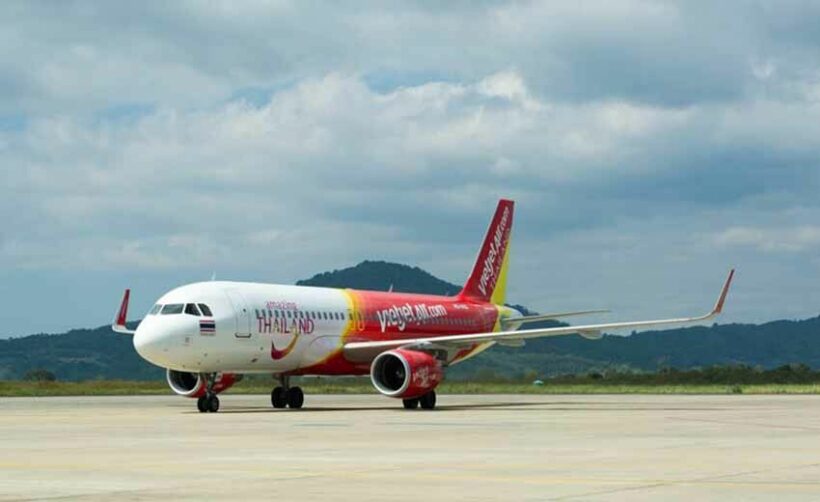 Passenger numbers on domestic flights within Thailand have doubled within a month, rising from 4,000 in January to over 10,000 this month. Having nearly recovered to pre-pandemic levels, domestic travel plummeted once more when Covid-19 resurfaced late last year.
Apirat Chaiwongnoi from the Department of Airports says 15 of Thailand's 29 airports are now operating domestic flights, with more expected to follow. He believes the aviation sector will continue to recover further in the coming 6 months, bolstered by the national vaccine rollout.
Around 120 domestic flights a day are now operating, which is twice the number that were operating at the lowest point in the crisis. Prior to the resurgence of the virus in December, domestic passenger numbers had recovered to 30,000 – 40,000 a day, around 80% of pre-pandemic numbers.
The DoA says airports must continue to adhere to the Covid-19 hygiene measures put in place by the Health Ministry and the Civil Aviation Authority of Thailand.
SOURCE: Bangkok Post
Keep in contact with The Thaiger by following our Facebook page.
Never miss out on future posts by following The Thaiger.