Phuket Business: FoodPanda to change eating habits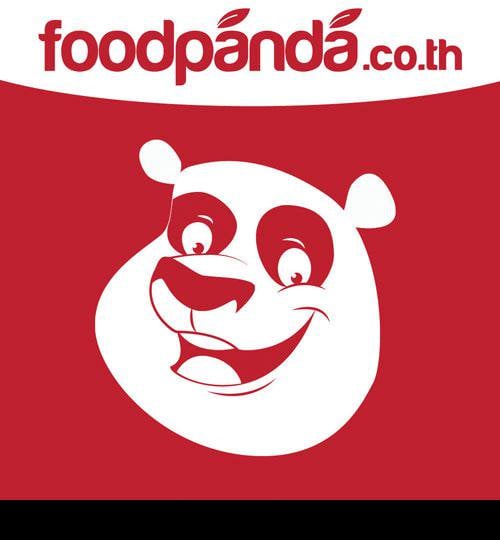 PHUKET: You didn't buy this luxury villa to be forced to leave it every time you feel hungry. So if you're tired of fast food and pizza – the most common delivery foods – there is a new solution for you. Online food delivery company, Foodpanda has just entered Phuket and plans to change islanders' dining habits.
The Phuket Gazette talks to Kuba Piotrowicz, Foodpanda Global Operations Manager, to learn more about their service and why its expansion into Phuket is good news for local foodies and restaurants owners.

How long has Foodpanda been present in Thailand and where are your services available?
We entered the Thai market in early 2012, beginning with Bangkok. We currently operate in Bangkok, Pattaya, Chiang Mai, Samut Prakan, and now, Phuket. Foodpanda is an example of a 'born global' company; we started simultaneously in several countries in Asia and since then, have expanded to 29 countries on five continents.
Our headquarters is located in Germany and currently we are the biggest food delivery company [that uses an] online platform worldwide and one of the fastest growing Internet companies.
How long have you been present in Phuket?
Phuket is our latest project. We launched the service on the island in September, 2013 and after a moderate start, we've seen incremental growth over the last few weeks.
How can restaurants and customers benefit from your business model?
We are always bringing additional orders and new customers to the restaurants; we are a new channel of marketing and sales that is bringing exposure and brand awareness. If you think about booking a flight or hotel, you think about certain websites; the same applies to buying books, electronic devices or food. If you know exactly which airline to use, you go directly to their website but most of the time you are not sure and want to shop around to first check what options are available.
This is when customers looking for food come to foodpanda.co.th. Customers are hungry and want to eat, but they would like to have a choice. Even if you memorize all the four digit numbers for fast service restaurants, sooner or later you will feel like trying something different.
Foodpanda.co.th is an online platform; it is much faster, easier and more fun than the traditional phone call. When at home, you can visit our website and when you are out and about, our app is the best solution. It doesn't take long to get accustomed with the app; it takes 20 seconds to place an order – good luck with doing it over the phone.
Online ordering leaves almost no space for human errors and misinterpretation. For me, the most important advantage is that you can see the food pictures on our website. Personally, I can hardly remember the names of Indian dishes, but I can always tell you from pictures what I'd like to eat!
How does it work, how is delivery organized? What are the costs for the customer and what are the costs for the restaurant to join the program?
In new cities, we first focus on restaurants that already have a delivery service. If the number of such vendors is too small to offer variety to our customers, we establish our own delivery hub to support restaurants with this service.
In contrast to our competitors, we enforce a 'no mark-up' policy which simply means that the price of food at foodpanda.co.th is the same as in the restaurants. The terms of cooperation with the restaurants, we negotiate individually to match their business model and their needs.
Cooperation with Foodpanda is always a win-win situation and currently we are able to generate up to 30% of orders for some restaurants. If our partners have high quality and delicious food, they just need more exposure and which we can provide in abundance.

After two months in Phuket, what's your impression of the local market, how different is it from Bangkok and other cities?
Yes Phuket bears some resemblance to Pattaya and Chiang Mai when it comes to food delivery, both places have a lot of tourists, seasonal workers in the hospitality business and short term residents.
In Phuket, each beach could be seen as a different city while in Bangkok, although the city has no typical downtown, the orders are more concentrated.
Do you have a Phuket office or are you thinking of opening one? How many people are working on the Phuket project?
Right now we don't have a dedicated office in Phuket but we are thinking of opening one soon and bearing that in mind, we are also open to hire freelancers working with us there, or 'entrepreneurs-in-residence'.

On average, how many deliveries do you organize each day in Phuket? How much money do Phuket foodies spend every day via Foodpanda?
Every week is better than the last. We are growing 5-10% weekly. The average basket size in Phuket is higher than in Bangkok. Many factors contribute to that, most importantly the distance and number of affluent residents and tourists.
How many restaurants do you have in your system – in Thailand and in Phuket?
In Thailand we have more than 300 restaurants working with Foodpanda and adding more every week. In Phuket, right now we feature only vendors doing their own delivery so we have about a dozen of them but we are looking to expand quickly.
What are/were the biggest challenges when expanding your business to Phuket?
One word – delivery! Restaurants do not want to get into the food delivery business unless they have free staff members to do it or their business model is based on delivery. On the other hand, they almost always have capacity to prepare and sell more food.
In Bangkok, delivery can be easily arranged as restaurants are not that far from the customer locations. We always strive to get the food as fast as possible to maintain its high quality and flavor. Also, the road infrastructure in Phuket is not comparable to other cities we operate in.
Keep checking our online Phuket Business pages, join our Facebook fan page or follow us on Twitter @PhuketGazette for local and national business news.
— Maciek Klimowicz
Business News

Join the conversation and have your say on Thailand news published on The Thaiger.
Thaiger Talk is our new Thaiger Community where you can join the discussion on everything happening in Thailand right now.
Please note that articles are not posted to the forum instantly and can take up to 20 min before being visible. Click for more information and the Thaiger Talk Guidelines.