Phuket Gazette World News: Ongoing occupation angers Tamils; Relief efforts gain momentum; Priest kidnapped by gunmen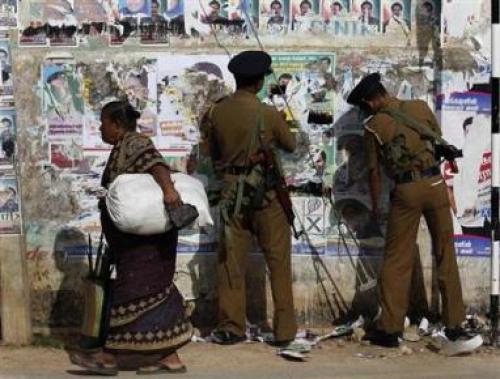 PHUKET MEDIA WATCH
– World news compiled by Gazette editors for Phuket's international community
Army occupation angers Sri Lankan Tamils four years after war ends
Reuters / Phuket Gazette
PHUKET: The threats came by text message, a phone call and a delivery of two cow skulls. The message was clear: stop protesting against the army's occupation of your land or you will be killed.
Four years after Sri Lanka's army crushed the Tamil Tiger guerrilla army and ended a civil war that had lasted nearly three decades, Tamils say they are blatantly repressed in Jaffna, the capital of this Indian Ocean island's northern peninsula.
Newspaper printing machines have been burned, former rebels say they face extortion and sexual harassment and army spies keep a close eye on political activity. It all makes ethnic Tamils feel they are still seen as enemies of the state.
As a summit of Commonwealth nations opens in Sri Lanka's capital on Friday, the nation is under intense scrutiny after a chorus of warnings from the United Nations and the West that its failure to resolve old enmity means it is losing the peace.
President Mahinda Rajapaksa defended his government's human rights record on Thursday, saying Sri Lanka had legal procedures to deal with complaints.
He and his government say Sri Lanka is on the path to reconciliation, helped by fast economic growth, and bristle at charges of creeping authoritarianism favouring the Sinhalese majority.
But some observers warn that, in the long term, the repressive climate and slow progress towards Tamils' demand for more autonomy risks making Rajapaksa's fears of a resurgence in violence a self-fulfilling prophecy.
"If it continues to close off avenues of peaceful change, the risks of violent reaction will grow," the International Crisis Group said this week in a report entitled 'Sri Lanka's Potemkin Peace: Democracy Under Fire'.
For land activist Somasundaram Sugeerthan, the threat beeped onto his phone one Sunday night. It read: "Hey dog, do you know what will happen to you if you protest? We'll send your body without the head in front of your home."
In the morning, he found a cow's skull on the gatepost of his house. Cows are worshipped by ethnic Tamils like Sugeerthan who follow the Hindu religion on the Buddhist-majority island.
Sugeerthan believes the threat came from the army, which still occupies 6,400 acres (2,400 hectares) of prime farmland outside Jaffna despite promises to return it to deed holders after the war ended in 2009.
Military spokesman Ruwan Wanigasooriya said the army had released over 25,000 acres since the war and more than half of the land still occupied is used for an airport and port.
"Even out of that, we are trying to release as much land as possible," he said, branding claims of threats by military agents "false allegations simply to serve one or other agenda".
Climate of fear
The war pitted the army against the ruthless Tiger separatists, infamous for popularising the suicide bomb and striking civilian targets. Its bloody stalemate ended after Rajapaksa launched an assault in 2006 that ultimately wiped the rebels out.
The United Nations says tens of thousands of civilians died during the assault, mainly due to army shelling but also because many were used by the Tigers as human shields. It has called for an international inquiry into allegations of war crimes in the final months of the conflict.
Land is perhaps the most sensitive issue in post-war Sri Lanka. Tamil leaders believe the government has a strategy to give army-occupied land to Sinhala Buddhist settlers to change the demographic mix.
"The reason is the ethnic percentage range," Sugeerthan said, barefoot and in a white sarong, among a few dozen protesters symbolically fasting under the watchful eye of police and men with cameras whom he suspected were army intelligence. "They want to settle the area with non-Tamil army families."
The government denies this, but the army presence and the climate of fear and suspicion in Jaffna spreads mistrust and a belief that the Tamil population is still seen as a threat.
"We are not insurgents, we want to make peace, we want a settled life like the people of the south," said retired teaching assistant B. Murugesu, who was forced off his land in 1990 and has drifted between half a dozen towns ever since.
Peacetime has brought new buildings, smooth roads and gleaming consumer showrooms to Jaffna, a watery peninsula that was cut off from the country and the rest of the world until 2009. But it has not changed attitudes towards many Tamils, especially those with links to the former rebels.
"It is an occupational army … everything is being done to repress the rights of the people, take over their lands, take over economic activities," said C.V. Wigneswaran, the newly elected chief minister of the northern province.
The airy offices of Uthayan, a leading newspaper in Jaffna, are decorated with gruesome photos of six journalists slain in armed attacks since 2006. The walls are riddled with bullet holes. In April, a group of unknown armed men poured gasoline over the central printing press and set it alight.
"There is no chance at all for reconciliation, the government is not inclined to seek a solution," said E. Saravanapavan, the owner of the newspaper, which represents the views of the Tamil National Alliance (TNA), the former political proxy for the Tigers that won the September election.
Although the TNA won with a landslide, the new chief minister finds his decisions blocked by the governor, a retired general appointed by Rajapaksa.
Former fighters vulnerable
Former rebel fighters are especially vulnerable. Viewed with suspicion by the army, even after a government rehabilitation programme, many struggle to find work and are ostracised partly because other Tamils fear harassment for associating with them.
They are frequently picked up by intelligence agents and taken into custody. Often money changes hands to stop threats.
Human Rights Watch and advocacy group Freedom From Torture have recorded dozens of cases of former fighters now living in Britain who claim they were tortured in custody after the war.
Ananthi Sasitharan, the wife of a rebel leader who has been missing since he surrendered at the climax of the war, said women whose husbands disappeared or were killed at that time are sometimes coerced into having sex with army officers.
No victim of sexual violence was willing to meet Reuters for this story, citing fears of social stigma and reprisals.
One ex-rebel glanced nervously out a window as he recounted how he had been ordered to visit a local military base several times in the last year, and was forced each time to pay bribes.
Soldiers in civilian dress he recognises from the base also regularly visit his corner store to demand small payments. He said he had paid a total of $35,000 to soldiers since being released from jail in 2011.
Wigneswaran, the new chief minister, says that – so long after the war – there is no need for a robust military presence, and worries about where it will lead.
"If you allow this to happen it will definitely lead to some form of violence in the future," he said.
U.S. carrier starts Philippine storm relief; death toll jumps
Reuters / Phuket Gazette
PHUKET: A U.S. aircraft carrier started unloading
— Phuket Gazette Editors
Keep in contact with The Thaiger by following our
Facebook page
.
Never miss out on future posts by
following The Thaiger
.


Find more SE Asian News courtesy of The Thaiger.

Broke? Find employment in Southeast Asia with JobCute Thailand. Rich? Invest in real estate across Asia with FazWaz Property Group. Even book medical procedures worldwide with MyMediTravel, all powered by DB Ventures.

UPDATE: World Covid cases surge again, US reports 81,000+ cases in past 24 hours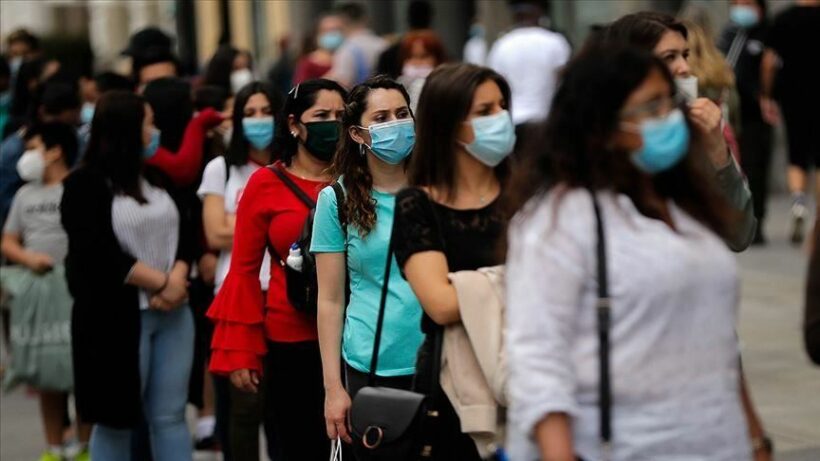 Both the rate of new infections and deaths from the coronavirus has begun to spike in the worldwide totals again with some countries and locations having to go back into lockdowns for a second or third time. In the US and parts of Europe a major new surge of cases is concerning health authorities, especially as these countries are now heading into cooler weather, and people gathering indoors.
As of Saturday morning, Thai time, a total of 42,462,925 people have been infected worldwide with Covid-19, 1,148,698 have died and 31,417,499 have recovered.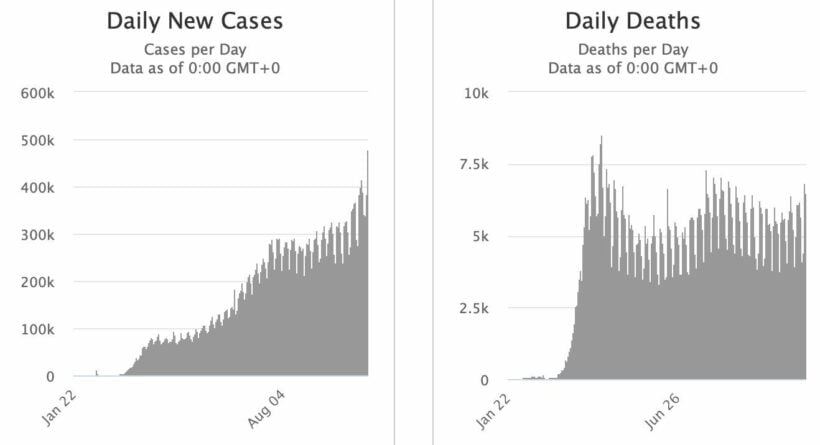 The following graph shows today's top ten countries with the most new infections in the past 24 hours…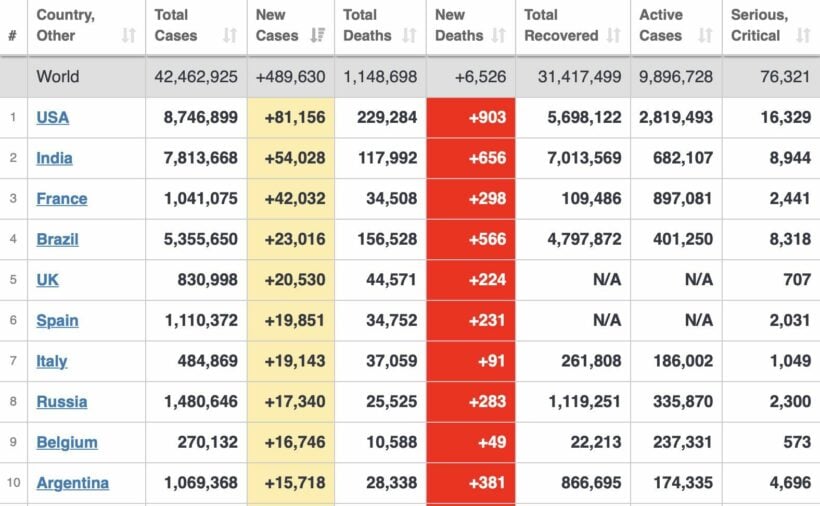 SOURCE: worldometers.info
Here's a summary of some of the main world Covid-19 headlines…
ITALY
Italy has recorded another record with 19,143 new coronavirus cases in the last 24 hours. That's up from Thursday's record of 16,079 new coronavirus cases. 91 coronavirus deaths were also reported on Friday. The governor of Campania in Vincenzo De Luca has made a formal request for a national lockdown and says he will close his region "for 30 to 40 days" to try and control the recent surge.
The governor of Lombardy lamented that it is a "dramatic situation." Lombardy was the epicentre of one of the first, and most dangerous. clusters in the world after the virus first spread out of China.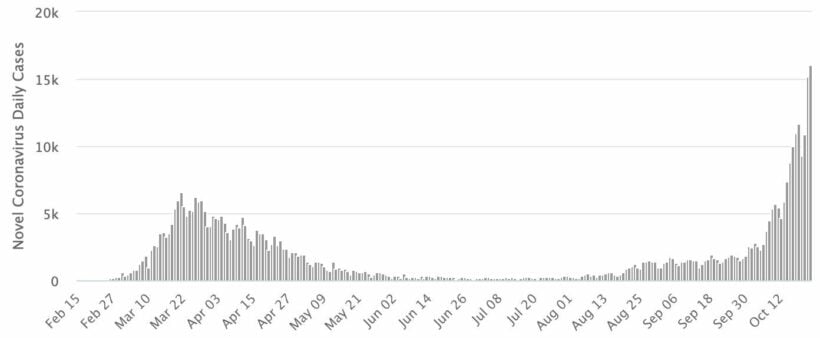 GRAPH: New cases surging across Italy – worldometers.info
US
A study from the Covid-19 forecasting team at the University of Washington's Institute for Health Metrics and Evaluation reports that… if 95% of Americans wore masks in public, more than 100,000 lives could be saved from Covid-19 over the next 4 months.
In a survey done in September, only about 49% of US residents reported that they "always" wear a mask in public.
The study calculated that, if the current extent of mask-wearing were to continue, and states continue with removing social distancing mandates, the death toll across the US from Covid-19 could reach about 1 million deaths by the end of February.
"The study had some limitations, including that the findings are only forecast projections from models and not definitive of what the future holds."
The IHME Director Dr. Chris Murray maintains that the study still helps offer insight into how mask-wearing can make a difference.
URUGUAY
Uruguay is closing its borders during the summer season as a program to help curb the spread of Covid-19. Uraguay's President Luis Lacalle Pou says that it will be "a restricted summer".
"The borders will be basically closed, with exceptions that are already known and perhaps some more.
"Because today there are many cases, or several cases, in the education sector, we have decided to suspend face-to-face classes for two weeks."
"Public safety measures will be enforced… avoid large gatherings and parties. We will be very strict when it comes to the topic of parties."
Uruguay, with a total population of 3.5 million, has reported at least 2,701 confirmed new cases of Covid-19 and 53 deaths as of Friday morning and shares borders with Argentina and Brazil, both heavily impacted with a rise of Covid cases.
FRANCE
The head of infectious diseases at Tenon Hospital in Paris, Gilles Pialoux, says France is paying the price for ending the coronavirus lockdown too quickly.
On Thursday, France announced 41,622 new cases, and on Friday 42,032.
It will be "really difficult to avoid a second lockdown given the circulation of the virus."
Gilles says local lockdowns or lockdowns "by population group" could be the solution. The doctor added the circulation of the virus among the "20-30 year old age group was far beyond the rest of the population".
EUROPE
5 countries with the highest rate of new Covid infections, when measured against population, are all in Europe.
They are the Czech Republic, Switzerland, France, Belgium and The Netherlands. The number of new infections has risen sharply since the start of October, and continues to surge as the European autumn sets in.
As of last Thursday, the Czech Republic had a rolling daily average (across five days) of 10,579 new cases, meaning 988 new infections a day per 1 million population, a four-fold increase since the start of October. Belgium, was in the same situation with an average of 891 new infections per million residents as of last Thursday. The two countries have by far the highest rate of new Covid-19 infections.
UK
The UK has seen a sharp increase in its rolling averages during October, from 9,729 new cases to 19,290 per day. And the situation in Spain is less dramatic "but the daily average remains stubbornly high". Infections per million are lower in other European countries, but they are still rising.
In comparison, the rolling averages of new cases in India and Brazil continue to fall, while the US is seeing a gradual but persistent rise. Its rolling average has risen from 43,089 at the start of October to 59,387 this week, representing 179 new cases a day per million population.
The UK's economic recovery after the first wave of the Covid-19 pandemic has now flattened out and threatens to reverse and trigger a double-dip recession. The government has announced new restrictions to tackle the second wave which are expected to stifle business activity.
A new survey of business activity indicates private sector growth in the UK falling back as hospitality and transport companies struggled to cope with regional lockdown measures.
US
As autumn spreads across North American, 25 states in the US are reporting rising Covid-19 infections. White House Coronavirus Taskforce officials say there are "early signs of deterioration in the Sun Belt and continued deterioration in the Midwest and across the Northern States".
Last Wednesday, at least 14 states had recorded their highest seven-day average of new daily cases, according to Johns Hopkins University. Including Alaska, Colorado, Idaho, Illinois, Indiana, Kansas, Kentucky, Michigan, Montana, New Mexico, Ohio, Utah, Wisconsin, Wyoming.
Meanwhile, more than 41,000 people are currently hospitalised with the coronavirus across the country, according to the CovidTracking Project. Missouri and Idaho health officials say they'll "soon be facing a crisis if hospitalisations continue to surge".
The US reported the highest daily death toll in more than a month, with more than 1,100 new deaths.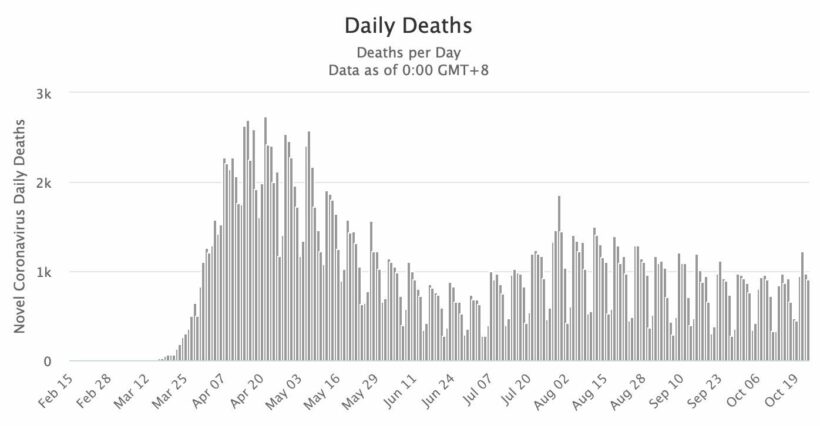 Keep in contact with The Thaiger by following our
Facebook page
.
Never miss out on future posts by
following The Thaiger
.
The World's 50 Best Foods… Thai massaman curry tops the list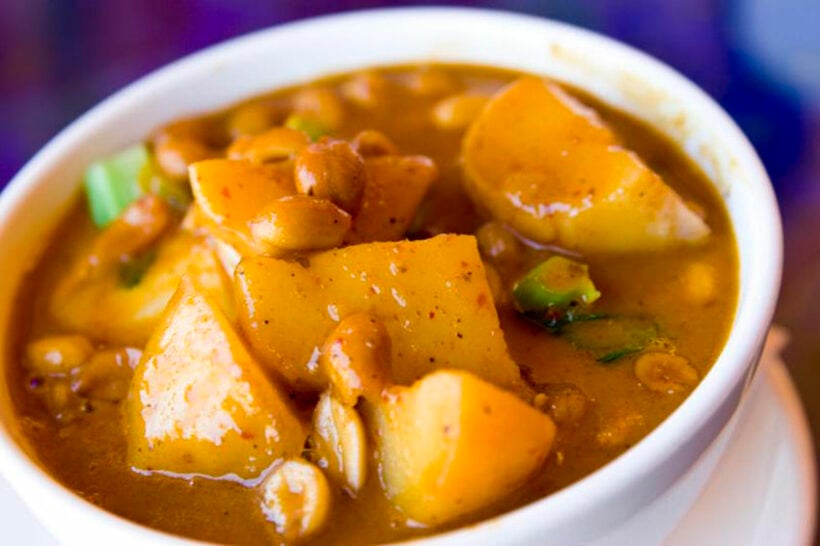 The humble Thai massaman curry has topped a list of the World's 50 Best Foods, compiled by the CNN Travel team. Thailand's smooth coconut milk and potato-based curry (add meat, tofu or vegetables of your choice) comes in at Number 1, with 2 other popular Thai dishes also making it into the World's Best food list.
The hot and spicy shrimp/prawn soup, Tom Yum Goong, comes in at Number 8, with papaya salad, aka somtam, in 46th place (mai phet please!) Tell us your favourite Thai dish, and why, in the comments section (below).
CNN Travel says its staff conducted extensive research on global cuisine to find the 50 best dishes ever created. Nice work if you can get it…
Italian pizza, Mexican chocolate, Japanese sushi, Chinese Peking duck, Penang Assam laksa, Malaysia and German Hamburger also top the delicious list.
Here's what the writers had to say about the 3 Thai dishes that made the top taste grade…
First Place, Massaman curryEmphatically the king of curries, and perhaps the king of all foods. Spicy, coconutty, sweet and savoury. Even the packet sauce you buy from the supermarket can make the most delinquent of cooks look like a Michelin potential. Thankfully, someone invented rice, with which diners can mop up the last drizzles of curry sauce. "The Land of Smiles" isn't just a marketing catch-line. It's a result of being born in a land where the world's most delicious food is sold on nearly every street corner.
Eighth Place, Tom Yum Kung
This best food Thai masterpiece teems with shrimp, mushrooms, tomatoes, lemongrass, galangal and kaffir lime leaves. Usually loaded with coconut milk and cream, the hearty soup unifies a host of favourite Thai tastes: sour, salty, spicy and sweet. Best of all is the price: cheap.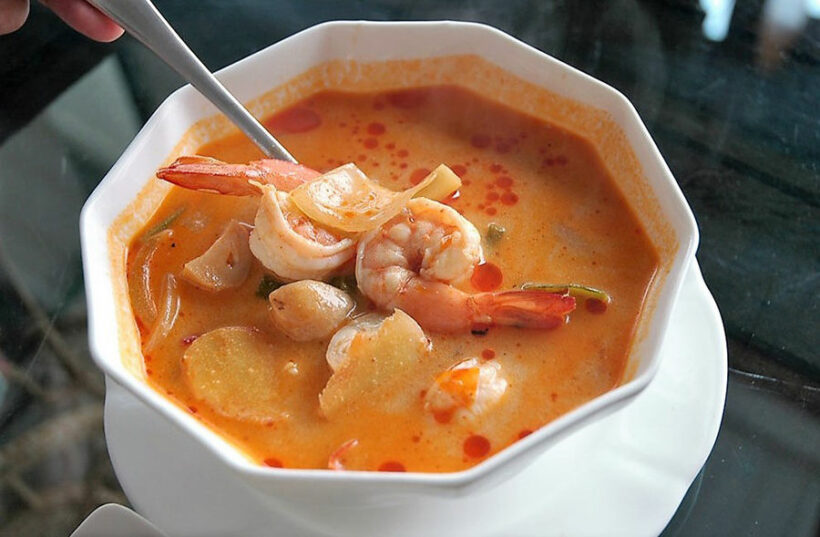 PHOTO: Richard Lee on Flickr
46th Place, Som Tam/Papaya salad
To prepare Thailand's most famous salad, pound garlic and chilies with a mortar and pestle. Toss in tamarind juice, fish sauce, peanuts, dried shrimp, tomatoes, lime juice, sugar cane paste, string beans and a handful of grated green papaya. Grab a side of sticky rice. Variations include those made with crab (som tam pu) and fermented fish sauce (som tam pla ra), but none matches the flavour and simple beauty of the original.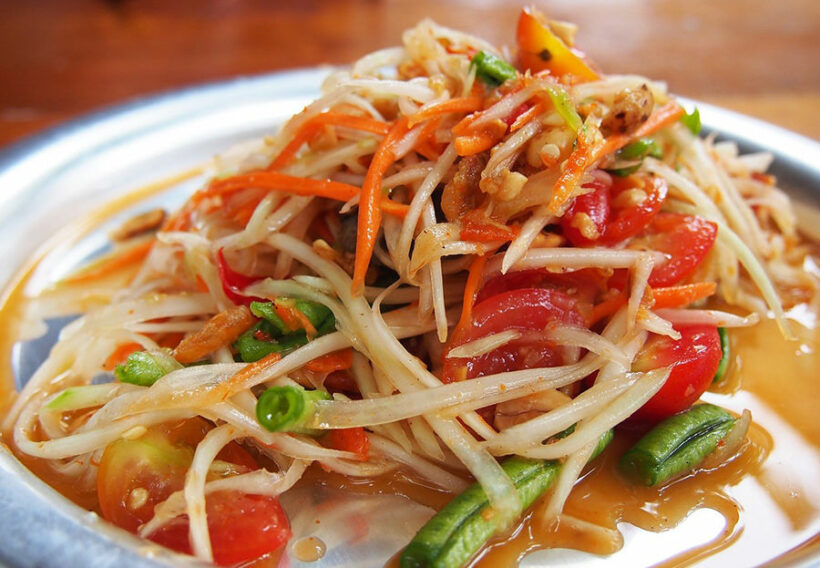 PHOTO: www.needpix.com
SOURCE: Thai Residents | CNN Travel
Keep in contact with The Thaiger by following our
Facebook page
.
Never miss out on future posts by
following The Thaiger
.
AstraZeneca Covid-19 vaccine trial volunteer dies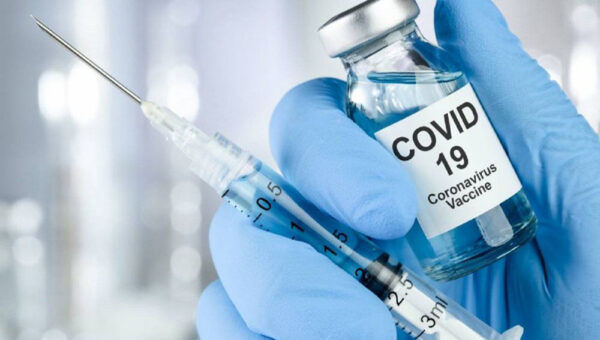 A volunteer for a Covid-19 vaccine clinical trial in Brazil has died. But he never actually received the experimental vaccine, although he was involved in the trial groups. He did, however, die of Covid-19.
But trials on the vaccine, being developed by Oxford University and the pharmaceutical company AstraZeneca, are set to continue. The university says "there have been no concerns about safety of the clinical trial." The vaccine is also planned to be produced in Thailand and be available to the Thai population by the first half of 2021.
The 28 year old volunteer from Rio de Janeiro died from Covid-19 complications, according to CNN Brasil. He was apparently never injected with the experimental vaccine. If the volunteer had been given the Covid-19 vaccine and died, the trial would have been suspended, a source told Reuters, adding that the volunteer may have been part of the control group.
The Federal University of Sao Paulo is helping to coordinate the trials in Brazil and has also recommended the trials continue. So far, 8,000 volunteers have been injected with the first dose of the vaccine and some have already been jabbed a second time, a university spokesperson said.
"Everything is proceeding as expected, without any record of serious vaccine-related complications involving any of the participating volunteers."
Thailand is set to be the Southeast Asia production site for the new vaccine. If the AstraZeneca trials are successful, the vaccine will be available to the Thai population by the first half of 2021. For Thailand, the vaccine is seen as a lifeline to save the country's struggling economy, allowing borders to safely reopen and revive the tourism industry.
The company Siam Bioscience will manufacture the vaccine in Thailand and provide injections for the Thai populations as well as the neighbouring countries Indonesia, Singapore, Malaysia, Philippines, Vietnam, Brunei, Cambodia, Myanmar and Laos.
SOURCE: Thai PBS
Keep in contact with The Thaiger by following our
Facebook page
.
Never miss out on future posts by
following The Thaiger
.