Jagota sponsors three new international music and theater events in Phuket [video]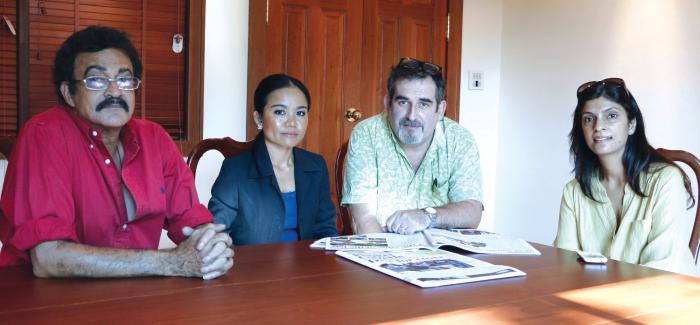 PHUKET: Phuket's burgeoning events scene received a boost this week with the announcement that leading food supplier Jagota Brothers has signed an agreement with Events International [EI], organizer and promoter of the Phuket Gazette's series of "Headline Events", to sponsor three upcoming musical and theatrical performances on the island.
The agreement will see Jagota as the title sponsor for these colorful performances, each with imported talent, which will include comedy theater, a Bollywood party night, and a Snow White and the Seven Dwarfs musical.
Anand Jagota, CEO of Jagota Thailand, said the company was proud to be associated with these events, which are designed to increase the amount of imported live music and theater available to the island's international community.
"Jagota has had a strong presence in Phuket's hospitality industry for many years now and this agreement underscores our continued commitment to support the community across a range of entertainment areas," he said.
EI is the company behind the recent ABBA and Beatles tribute band concerts, as well as the popular Alice in Wonderland performances in Phuket Town late last year.
EI's Managing Director Vikram Singh and his partner Sonu Kapoor say they are passionate about bringing more world-class entertainment to the island and that the support of Jagota is a key step in
the journey.
"Each show we have organized has demonstrated the thirst here in Phuket for quality imported talent, both musical and theatrical, and for both adults and children," said Mr Singh.
"We are thrilled to have Jagota on board as title sponsor for our next three events, and we hope to continue our relationship into the future, as we bring even more fantastic events to the Phuket," added Mrs Kapoor.
And Phuket Gazette Events Manager Kanjana "Jane" Sriboonsom notes with pride that the strong partnership between the Gazette and EI has been further strengthened by the support of Jagota.
"As Phuket's leading media company, we can provide the platforms necessary to successfully promote these great international events here, and having Jagota on board in such a major way as title sponsor underlines the fact that the market for high-quality entertainment in Phuket is growing rapidly," she said.

Dates for the next three Gazette "Headline Events" have been confirmed as follows:
May 3: Boeing Boeing – A laugh-out-loud comedy
The outrageous story of a swinging bachelor in a love affair with three stewardesses at the same time. Their flights are expected to land at different times, but as luck would have it, the three muses of his life touch down at the same time! It's hilarious. Don't miss the fun. Cast and crew direct from London.
May 31: Bollywood Party Night
A popular DJ from India is flying in, along with some dazzling Bollywood dancers. Watch, learn and groove with them – the Indian way! The night will feature an eclectic mix of Bollywood, hip hop, funk, house, and soul music… and thumping bass and drum beats.
Get ready to move your hips the Bollywood way! To spice it up even further, there will be a delectable blend of Indian grills, curries and assorted breads. It's a Bollywood affair, so dress up accordingly and breathe in the colorful spirit of India.

June 7-8: Snow White and the Seven Dwarfs
It's time to wrap up the season with a family musical at Phuket's Simon Star Theater. Children, parents and grandparents can get together for a fun, family time with festivity all around.
A great visual treat with dances and music, and the children can even have their picture taken with their favorite character! Get ready for a rendezvous with Snow White, the Prince and the Dwarfs at Central Festival for a sneak preview before the show!
— Mark Knowles
Keep in contact with The Thaiger by following our Facebook page.
Never miss out on future posts by following The Thaiger.
The social media giants in battle with 'old' media and world governments | VIDEO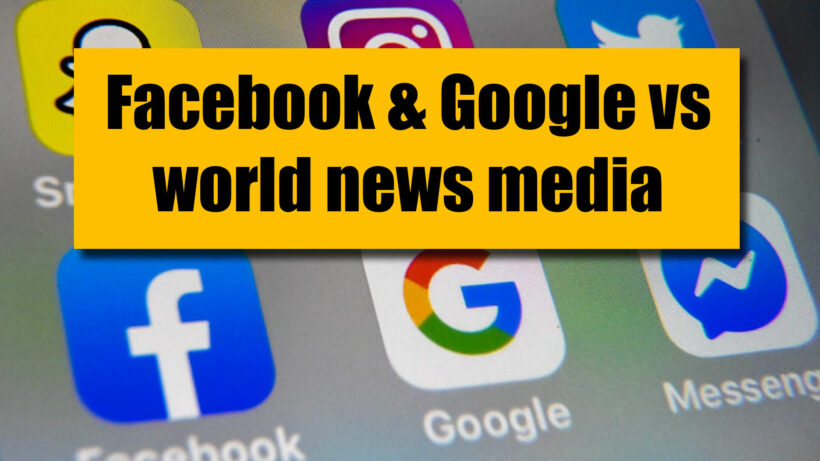 "The rules signal greater willingness by countries around the world to rein in big tech firms such as Google, Facebook and Twitter that the governments fear have become too powerful with little accountability."
India has issued strict new rules for Facebook, Twitter and other social media platforms just weeks after the Indian government attempted to pressure Twitter to take down social media accounts it deemed, well, anti social.
The rules require any social media company to create three roles within India… a "compliance officer" who ensures they follow local laws; a "grievance officer" who addresses complaints from Indian social media users; and a "contact person" who can actually be contacted by lawyers and other aggrieved Indian parties… 24/7.
The companies are also being made to publish a compliance report each month with details about how many complaints they've received and the action they took.
They'll also be required to remove 'some' types of content including "full or partial nudity," any "sexual act" or "impersonations including morphed images"
The democratisation of the news model, with social media as its catalyst, will continue to baffle traditional media and governments who used to enjoy a level of control over what stories get told.
The battles of Google and Facebook, with the governments of India and Australia will be followed in plenty of other countries as well.
At the root of all discussions will be the difference between what governments THINK social media is all about and the reality about how quickly the media landscape has changed. You'll get to read about it first, on a social media platform… probably on the screen you're watching this news story right now.
Keep in contact with The Thaiger by following our Facebook page.
Never miss out on future posts by following The Thaiger.
Turbulence ahead for Thailand's aviation industry | VIDEO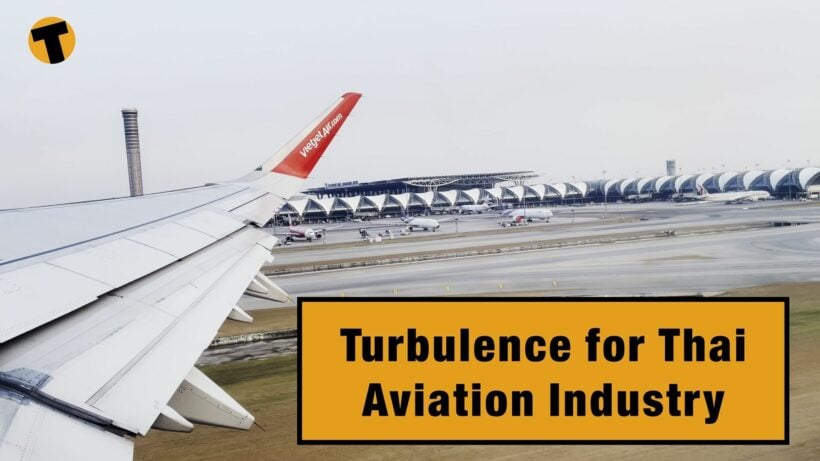 When the airlines, in particular, were asking the government to put their hands in their pockets for some relief funding in August last year, it was genuinely thought that international tourists would be coming back for the high season in December and January. At the very least local tourists and expats would head back to the skies over the traditional holiday break. And surely the Chinese would be back for Chinese New Year?
As we know now, none of that happened. A resurge in cases started just south of Bangkok on December 20 last year, just before Christmas, kicking off another round of restrictions, pretty much killing off any possibility of a high season 'bump' for the tourist industry. Airlines slashed flights from their schedule, and hotels, which had dusted off their reception desks for the surge of tourists, shut their doors again.
Domestically, the hotel business saw 6 million room nights in the government's latest stimulus campaign fully redeemed. But the air ticket quota of 2 million seats still has over 1.3 million seats unused. Local tourists mostly skipped flights and opted for destinations within driving distance of their homes.
As for international tourism… well that still seems months or years away, even now.
Keep in contact with The Thaiger by following our Facebook page.
Never miss out on future posts by following The Thaiger.
Domestic air passenger numbers double those of January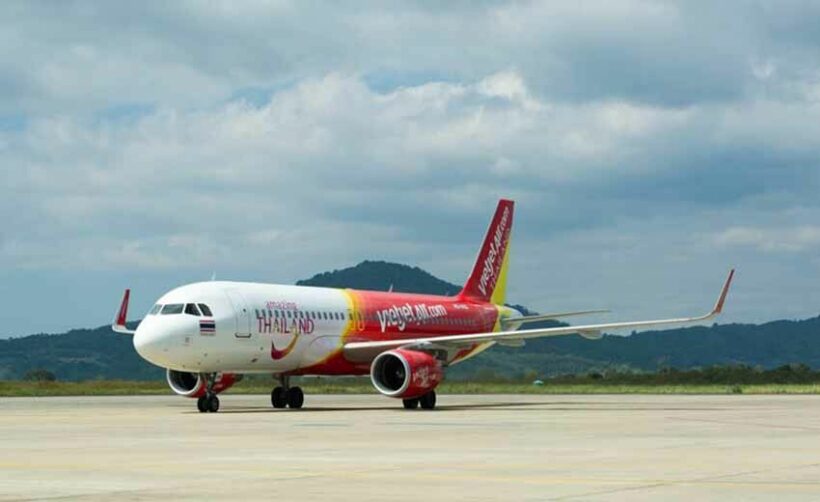 Passenger numbers on domestic flights within Thailand have doubled within a month, rising from 4,000 in January to over 10,000 this month. Having nearly recovered to pre-pandemic levels, domestic travel plummeted once more when Covid-19 resurfaced late last year.
Apirat Chaiwongnoi from the Department of Airports says 15 of Thailand's 29 airports are now operating domestic flights, with more expected to follow. He believes the aviation sector will continue to recover further in the coming 6 months, bolstered by the national vaccine rollout.
Around 120 domestic flights a day are now operating, which is twice the number that were operating at the lowest point in the crisis. Prior to the resurgence of the virus in December, domestic passenger numbers had recovered to 30,000 – 40,000 a day, around 80% of pre-pandemic numbers.
The DoA says airports must continue to adhere to the Covid-19 hygiene measures put in place by the Health Ministry and the Civil Aviation Authority of Thailand.
SOURCE: Bangkok Post
Keep in contact with The Thaiger by following our Facebook page.
Never miss out on future posts by following The Thaiger.