Hotel #4 for Centara Hotels in Krabi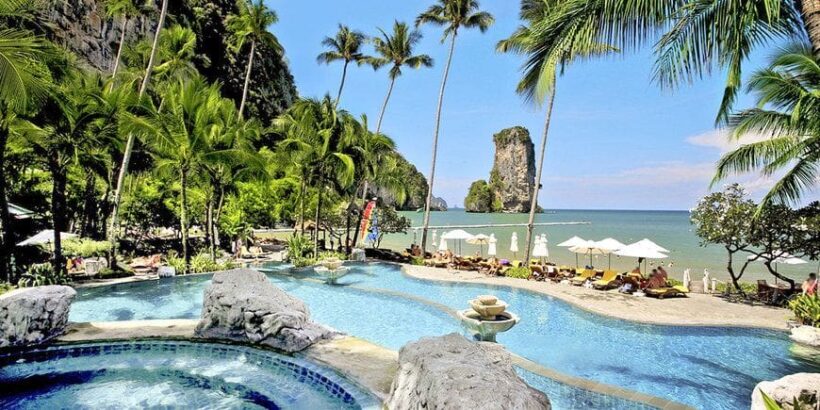 PHOTO: Centara Grand Beach Resort & Villas Krabi, another of the Centara properties along the Krabi coast
Centara Hotels & Resorts, Thailand's largest hotel group, has just signed a Hotel Management Agreement for a 180 room property on Ao Nang Beach, Krabi. The new hotel will be under its 'Centara' brand.
Centara Ao Nang Beach Resort & Spa Krabi will be the company's fourth property in Krabi and is expected to open September next year.
"Krabi is well known for its stunning seascapes, world-class diving, national parks and eco-tours. We are pleased to have reached a greater level of trust from the owner to manage a second property in Krabi for them after Centara Anda Dhevi Resort & Spa. Centara Ao Nang Beach Resort & Spa Krabi will establish itself as one of Krabi's premier destinations tailored to match everybody's desires," said Centara CEO Thirayuth Chirathivat.
Centara have signed an agreement to manage the property with its owner, Dr Pornsak Thantapakul, CEO and Managing Director of Anda Beach Resort.
"We trust Centara to design and operate the hotel and offer guests the combination of a modern tropical resort and the fun family experience –plus one of the most beautiful sunset views in Thailand," said Dr. Pornsak.
Centara Ao Nang Beach Resort & Spa Krabi will be the first chain hotel in the area with direct access to Ao Nang beach. The resort's 180 rooms will range in size from 39 to 81sqm in eight configurations, including 20 family-friendly residences with bunk beds.
Most ground floor rooms will have direct pool access. Centara is planning a modern design, with F&B outlets that can be used for breakfast and special event buffets, or independent themes and menus. The resort will also feature a spa and beach club.

SOURCE: The Nation
Keep in contact with The Thaiger by following our
Facebook page
.
Never miss out on future posts by
following The Thaiger
.


Read more headlines, reports & breaking news in Krabi. Or catch up on your Thailand news.

Interested in more property news or buying property in Thailand - check out FazWaz today!

Pandemic has washed away Pattaya's "soapy" massage parlours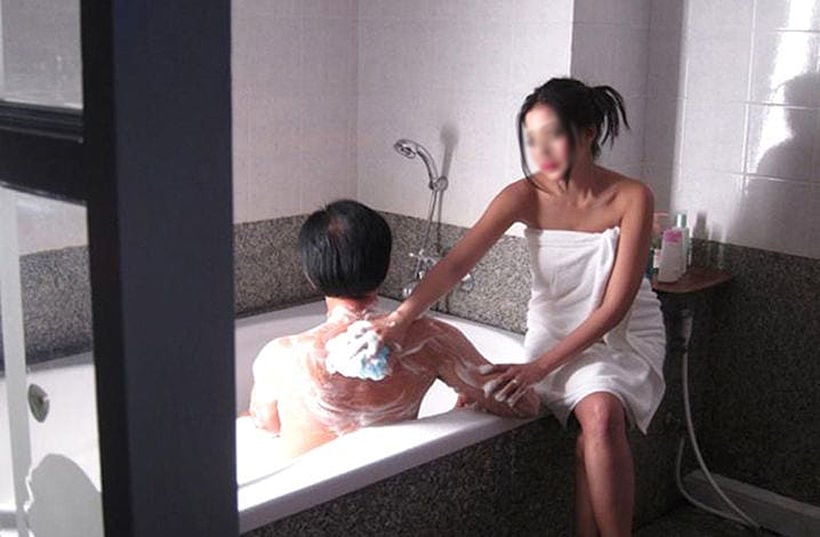 While the Covid pandemic has hit Thailand's businesses hard, it has also washed away its not-so-legal soapy massage parlours after tourism has dried up its clientele. Such places, known as glorified brothels, have left many masseuses out of work as boards have barricaded the once booming establishments.
Soapy Massage (àap-òp-nûat, อาบอบนวด, literally bath, steam, massage)…
These are the bigger massage parlours where girls are presented in the fishbowl and you get the full program (including sex) for a fixed price, depending on the girl starting from 1,500 and up to 5,000 Baht.
Only a few of the soapy services have survived the pandemic in Pattaya, with Honey Massage Parlour being one of them, according to The Pattaya Mail. After adjusting to the new requirements for social distancing, the business has re-opened on November 19. However, its largest shop has closed, once known as Honey 1 on Soi Honey, or Soi 11, the windows are dark and barricaded. Honey Inn is also up for sale.
25 year old masseuse Maywadee, says she used to work in such parlours where she would get a cut of the 1,500 to 2,500 baht fee. She says she used to see up to 7 clients a day, but now that number has been cut in half as Chinese and Japanese tourists, who were her largest group of customers have dwindled. Now, she is thinking about heading back to her home city of Chiang Mai, to sell handicrafts, as her Pattaya income has dried up.
Such parlours feature masseuses that are usually not native to the area, as many come from lower socio-economic areas such as Thailands northeastern provinces, otherwise known as Isaan. Many make the trip to tourist-driven cities like Pattaya, Koh Samui, Bangkok and others, in an attempt to make a higher salary than they would if they were back in Isaan.
SOURCE: The Pattaya Mail
Keep in contact with The Thaiger by following our
Facebook page
.
Never miss out on future posts by
following The Thaiger
.
Bank of Thailand takes action to curb Thai baht's strength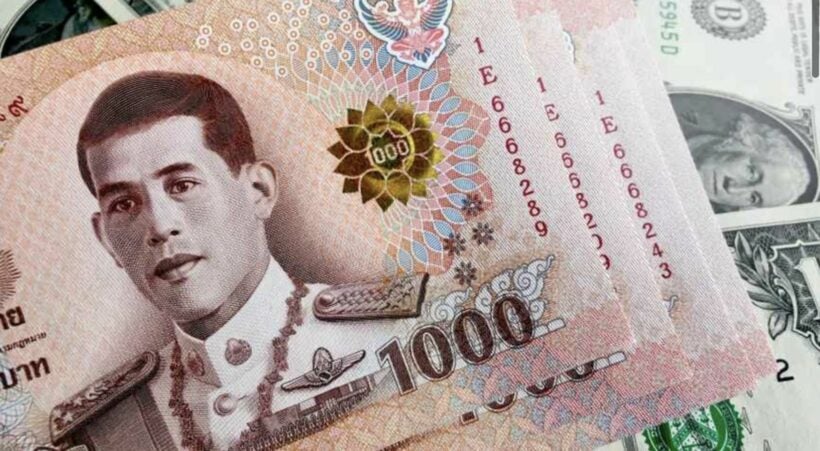 The Bank of Thailand has moved forward measures, originally meant to begin early 2021, but most of which will now take effect from end of this month. The end result is that the new rules will make it easier for Thais to shuffle money overseas and invest in foreign assets. It will also make is easier for Thai citizens to hold foreign currency in local banks. The new rules will also require the registration of local and overseas bond investors.
"Following the U.S. elections and positive news on Covid-19 vaccine development, investors have turned toward investing in emerging markets, including Thailand. The situation has resulted in strengthening the baht quickly and can impact economic recovery."
"The registration of bond investors will allow close monitoring of investor's behaviours and thereby enable the implementation of targeted measures in a timely manner."
Last week the Bank of Thailand assessed that the Thai baht's recent rapid gains could affect the country's "fragile" economic recovery. The Thai government has called on the central bank to do its best to use what tools it has at its disposal to restrain the baht to protect exports.
Khoon Goh, head of Asia research at ANZ Banking Group, says that he central bank also will continue to resort to direct intervention in foreign-exchange markets.
"The issue here is that local investors have a very strong home bias. Making it easier to invest overseas may not actually encourage them to do so."
The Thai baht has been the 2nd best performer in Asia this month after foreign investors turned net buyers of almost $2.4 billion of bonds and stocks as appetite returns for riskier emerging-market assets amid a weak dollar, according to Bloomberg.
The Thai baht had recently rallied 8.8% from this year's low in April, hitting a 10 month high last week.
SOURCE: Bloomberg
This morning, Thai time…

Keep in contact with The Thaiger by following our
Facebook page
.
Never miss out on future posts by
following The Thaiger
.
Hotel investment group launches world's first "green" hotel fund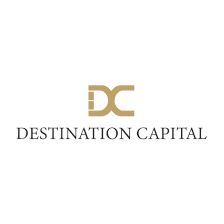 Destination Capital, a hotel investment group in Bangkok, has announced that it will launch the world's first ever "green" hotel fund. The fund will acquire hotels and implement sustainability systems and procedures to promote long term environmental and financial sustainability in investments using the EDGE certification programme. EDGE, an online platform, is an innovation of the International Finance Corporation, which helps property developers to build and brand "green" establishments in a fast and affordable way. EDGE is used by more than 170 countries and reportedly has kept almost 230,000 tonnes of carbon dioxide annually from entering the atmosphere.
DC's fund, titled Descap I, is part of its efforts to acquire freehold, 4 star hotels in prime destinations all over Thailand. James Kaplan, the CEO of DC, says he sees opportunities to renovate hotels to accommodate "green" technology and systems due to the current Covid pandemic that has ravaged the tourism sector in the kingdom.
"Destination Capital's adoption of the EDGE certification program will provide the Descap I with the opportunity to gain a competitive advantage by differentiating our products and improving carbon emissions of the hotels."
"If there is one thing we have learned during Covid-19 it is that the environment and nature recover quickly from poor resource management practices. Our participation in EDGE will serve to encourage the hospitality industry to adopt best practices with respect to better managing our scarce resources, raise broader consciousness about global warming and stem the tide of environmental degradation. We will implement operational elements to reduce water consumption, reduce waste emissions, reduce electricity use, and to the best of our ability eliminate plastic usage."
Descap I, is a Thai Private Equity Trust. The company partners with Private Equity and Institutional Funds to source hotel acquisition opportunities and manage assets in the Asia Pacific region, turning its main focus to Thailand.
SOURCE: Pattaya Mail
Keep in contact with The Thaiger by following our
Facebook page
.
Never miss out on future posts by
following The Thaiger
.