Goodbye e-commerce, hello 'new retail'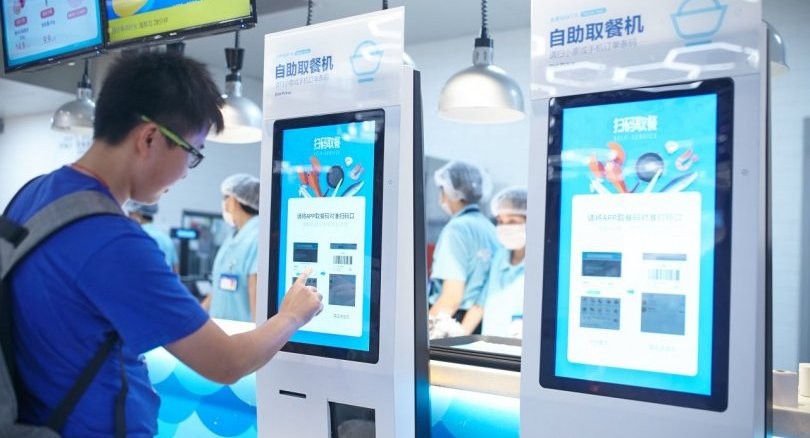 PHOTOS: Alibaba Group
Our lifestyles are quickly evolving as the digital age kills off the 'old' and the 'new' inexorably creeps in to our daily life. Goodby Kodak and Polaroid – hello smartphone cameras and Facebook. Goodbye newspapers – hello instant news websites, blogs and live-streaming.
The same is happening to retail as the shopfront moves to websites and screens around the world, shopping centres re-invent their approach to shoppers. We've heard of 'new media' – welcome now to 'new retail'. E-commerce is already outmoded.
China's Alibaba Group has launched what it calls the age of "New Retail", which the online giant says will replace today's "e-commerce". New Retail will see the distinction between online and offline retail businesses soon disappear, the Chinese conglomerate said. The company is testing the new model at Hema, one of its New Retail brands, in Hangzhou, Shanghai, Beijing and other large Chinese cities.
At Hema, a premium-quality supermarket front with a wide range of home delivery services, consumers living within a 3 kilometre radius can get home delivery of fresh food items, fruit (including Thai durians), vegetables and other daily necessities within 30 minutes of placing an order.
The service is part of a so-called 3-in-1 retail experience that covers tech-driven online delivery, in-store purchases and in-store consumption.
Big data and cloud computing are among the key infrastructures supporting the use of artificial intelligence where both online and offline platforms converge through mobile and enterprise technology. For example, consumers can visit the Hema intelligent supermarket when they wish, or may prefer to stay home on a rainy day and order anything, including fresh seafood like king crabs imported from Alaska, have them cooked in a preferred style and home-delivered.
The price of imported seafood in this instance is competitive largely because of Alibaba's global reach for imported products, which are bought directly from suppliers without layers of middlemen.
At present, more than 50 Hema branches are operational in China where mobile payment is a key driver of the Chinese digital economy that has been expanding rapidly into foreign markets, such as Thailand.
Alipay, part of Alibaba Group's Ant Financial, is helping to turn China into a cashless society as mobile phones and apps become the predominant payment platform.
In Thailand, Alipay's merchant network now covers hundreds of thousands of locations across the country, especially in tourist areas, as a huge number of the nearly 10 million Chinese visitors to Thailand each year use such a payment platform.
In addition, Ant Financial and Thailand's CP Group have jointly launched the TrueMoney Wallet to provide payment and other financial services using technology to promote a cashless society here.
For e-commerce customers, Lazada, also majority-owned by Alibaba Group, is currently the front-runner in the Thai market.
On a global scale, Alibaba is the world's largest e-commerce retailer in terms of gross merchandise value with 552 million active consumers, as of March this year, mainly on its giant Taobao and Tmall platforms for Chinese consumers.
The group's eco-system encompasses retail commerce, consumer service, wholesale commerce, digital media and entertainment as well as new innovative initiatives supported by logistic, payment, financial and cloud computing services.
James Xu, deputy chief representative of Alibaba Group's Thailand market, said the group had already signed four MoUs with the Thai government to implement a wide range of collaborative programmes.
The group's eco-system will be used to help leverage the Thailand 4.0 initiative with a focus on the Eastern Economic Corridor. In addition, Alibaba will help develop Thai small and medium enterprises (SMEs), farmers and financial services.
In the tourism sector, Fliggy, Alibaba's online travel service platform, is working with Alipay and Thai tourism authorities to attract a new generation of Chinese tourists to Thailand and offer them a cashless travel experience.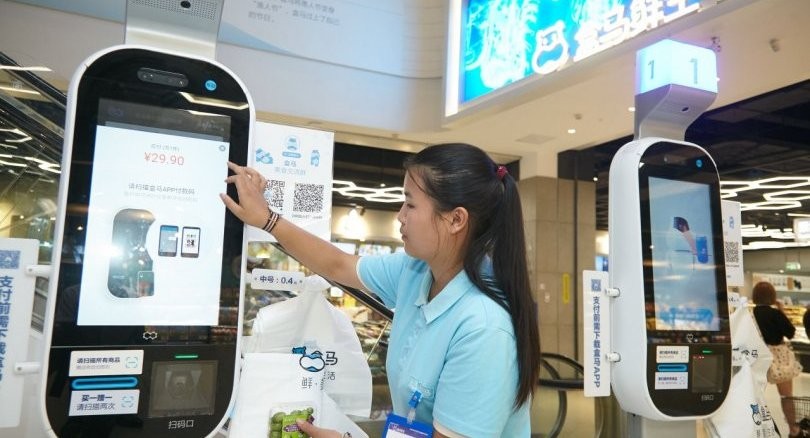 SOURCE: The Nation Weekend
Keep in contact with The Thaiger by following our Facebook page.
Never miss out on future posts by following The Thaiger.
The social media giants in battle with 'old' media and world governments | VIDEO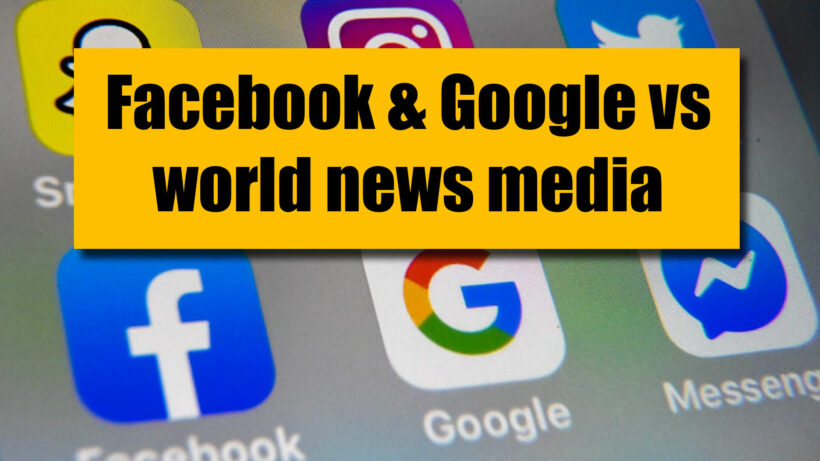 "The rules signal greater willingness by countries around the world to rein in big tech firms such as Google, Facebook and Twitter that the governments fear have become too powerful with little accountability."
India has issued strict new rules for Facebook, Twitter and other social media platforms just weeks after the Indian government attempted to pressure Twitter to take down social media accounts it deemed, well, anti social.
The rules require any social media company to create three roles within India… a "compliance officer" who ensures they follow local laws; a "grievance officer" who addresses complaints from Indian social media users; and a "contact person" who can actually be contacted by lawyers and other aggrieved Indian parties… 24/7.
The companies are also being made to publish a compliance report each month with details about how many complaints they've received and the action they took.
They'll also be required to remove 'some' types of content including "full or partial nudity," any "sexual act" or "impersonations including morphed images"
The democratisation of the news model, with social media as its catalyst, will continue to baffle traditional media and governments who used to enjoy a level of control over what stories get told.
The battles of Google and Facebook, with the governments of India and Australia will be followed in plenty of other countries as well.
At the root of all discussions will be the difference between what governments THINK social media is all about and the reality about how quickly the media landscape has changed. You'll get to read about it first, on a social media platform… probably on the screen you're watching this news story right now.
Keep in contact with The Thaiger by following our Facebook page.
Never miss out on future posts by following The Thaiger.
Turbulence ahead for Thailand's aviation industry | VIDEO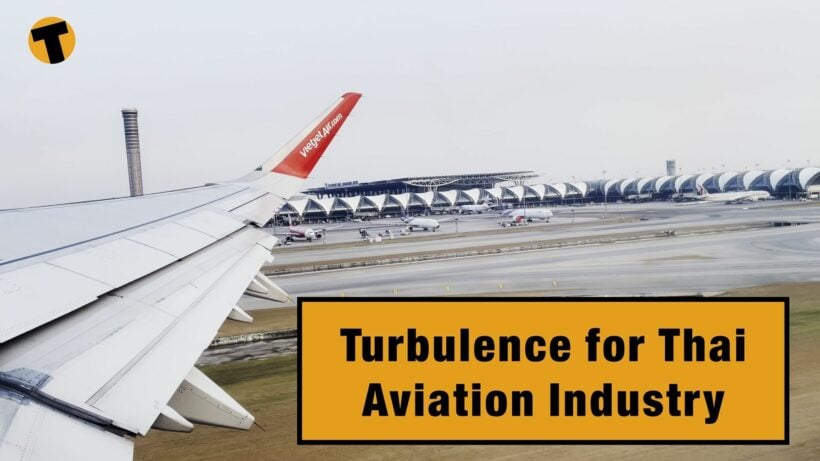 When the airlines, in particular, were asking the government to put their hands in their pockets for some relief funding in August last year, it was genuinely thought that international tourists would be coming back for the high season in December and January. At the very least local tourists and expats would head back to the skies over the traditional holiday break. And surely the Chinese would be back for Chinese New Year?
As we know now, none of that happened. A resurge in cases started just south of Bangkok on December 20 last year, just before Christmas, kicking off another round of restrictions, pretty much killing off any possibility of a high season 'bump' for the tourist industry. Airlines slashed flights from their schedule, and hotels, which had dusted off their reception desks for the surge of tourists, shut their doors again.
Domestically, the hotel business saw 6 million room nights in the government's latest stimulus campaign fully redeemed. But the air ticket quota of 2 million seats still has over 1.3 million seats unused. Local tourists mostly skipped flights and opted for destinations within driving distance of their homes.
As for international tourism… well that still seems months or years away, even now.
Keep in contact with The Thaiger by following our Facebook page.
Never miss out on future posts by following The Thaiger.
Domestic air passenger numbers double those of January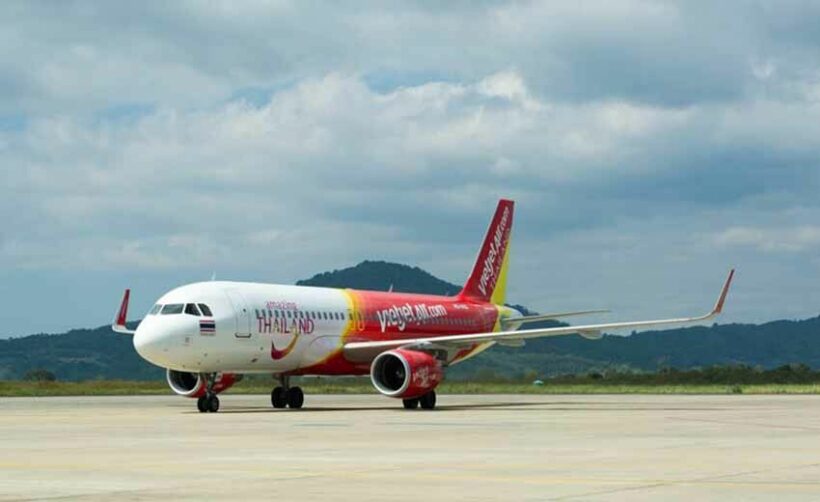 Passenger numbers on domestic flights within Thailand have doubled within a month, rising from 4,000 in January to over 10,000 this month. Having nearly recovered to pre-pandemic levels, domestic travel plummeted once more when Covid-19 resurfaced late last year.
Apirat Chaiwongnoi from the Department of Airports says 15 of Thailand's 29 airports are now operating domestic flights, with more expected to follow. He believes the aviation sector will continue to recover further in the coming 6 months, bolstered by the national vaccine rollout.
Around 120 domestic flights a day are now operating, which is twice the number that were operating at the lowest point in the crisis. Prior to the resurgence of the virus in December, domestic passenger numbers had recovered to 30,000 – 40,000 a day, around 80% of pre-pandemic numbers.
The DoA says airports must continue to adhere to the Covid-19 hygiene measures put in place by the Health Ministry and the Civil Aviation Authority of Thailand.
SOURCE: Bangkok Post
Keep in contact with The Thaiger by following our Facebook page.
Never miss out on future posts by following The Thaiger.