Twinpalms hotels & resorts celebrate their 14th anniversary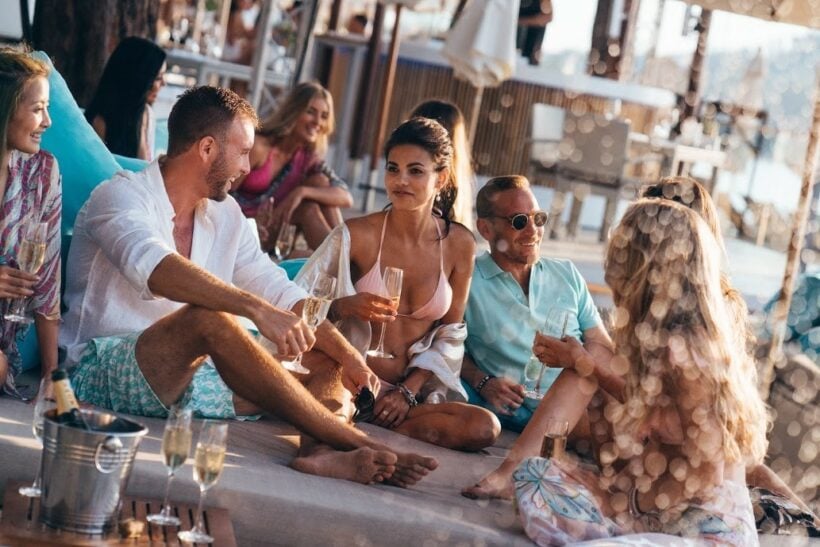 PHOTO: Collard Studios
One of Phuket's home-grown brands, Twinpalms is inviting members, guests and residents to join the revelry at Catch Beach Club on Saturday, September 22, to mark 14 years of offering luxury hospitality and entertainment on Thailand's largest destination island.
Bang Tao Beach will once again be adorned with party- goers beautified in white clothing (as is the annual strict white dress code custom) and will be THE place to be to enjoy the very best music and entertainment in Phuket. In signature Twinpalms style, the evening will be a stunning jamboree with complimentary entrance for everyone and traditional reduced prices for all to enjoy the spirit of inclusive hospitality in style.
The party and festivities kick off at 9pm with resident DJs Romain Pelletti, Joey Adisak, Fred Jungo and Shane Ob on the decks, live musicians and dancers until the small hours.
For those who would like to reserve VIP tables for free flow beverages and cuisine packages, prices start at 10,000 baht for cocktail tables and goes up to 50,000 baht for tables of 10 guests.
Contact Catch Beach Club for bookings and details.

PHOTO: Collard Studios

A very Asian tale "Crazy Rich Asians" opens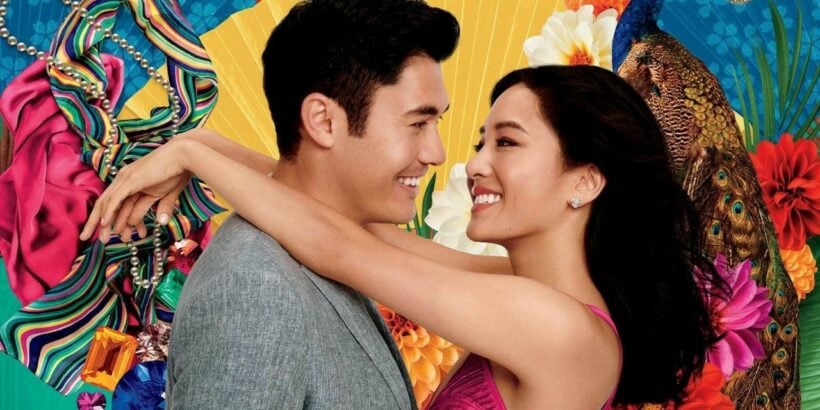 "The last high-profile Hollywood film with an all-Asian cast was The Joy Luck Club released in 1993."
By The Star, Asia News Network, Kuala Lumpur
It was a sweltering night in Singapore and the production of Crazy Rich Asians was in the last leg of filming. Director Jon M. Chu was sweating buckets and it's not entirely because of the humid weather.
Chu, who has worked on big budget Hollywood sequels like G.I. Joe: Retaliation and Now You See Me 2, said Crazy Rich Asians presented a whole new set of challenges for him.
Check out the Hollywood premiere of Crazy Rich Asians.
"Sometimes dressing people up for a wedding takes a lot more effort than filming ninjas on a mountain," Chu shared briefly on the set of Crazy Rich Asians, before rushing back to finish another scene.
Members of the media were observing the filming of an emotionally-charged moment featuring Rachel (Constance Wu, TV's Fresh Off The Boat) screaming into the night. In the scene with her were Tan Sri Michelle Yeoh and veteran actress Lisa Lu.
Some context: The ladies were all dressed to the nines for a high society wedding. At a later interview, Wu did not want to talk about how she prepared for that screaming scene.
"It's just actor stuff. If I have to tell you, it would be like I'm telling you how to fix a car, it's just boring," 36 year old Wu said with a laugh. Mind you, she had to do that scene over and over again just to get it right.
The truth is, there is nothing boring about what her character Rachel goes through in Crazy Rich Asians.

For the love of money
Rachel is an Asian-American economics professor living in New York with her charming boyfriend Nicholas Young (Henry Golding). One day, Nicholas invites her back to his country, Singapore, to attend his best friend's wedding.
It is only then that she finds out that her boyfriend is from a wealthy and well-connected family. Just how wealthy is this guy? Think crazy rich.
Based on the book by Kevin Kwan, Crazy Rich Asians is said to be inspired by real families and wealthy personalities in Asia. Kwan goes into specific details on what the rich do when they have too much money. From buying a hotel just to get rid of a snobby manager to hiring the Vienna Boys' Choir for a wedding, nothing is off-limits for the ultra-wealthy characters in the book.
However, Kwan won't divulge who these actual crazy rich Asians are.
"Nicholas is from this old money family. Wealth is passed through generations. He is very acutely aware that he is the heir to the riches that his family holds," Golding, 31, said about his character.
It's one thing to be rich but to be dating someone who is not from the same exclusive social circle? Oh, the madness.

Financial security
56 year old Yeoh steps in as Eleanor, Nicholas' mother and respected (think feared) matriach of the Young family. Eleanor makes it clear that she does not approve of Rachel. To be fair, she's just like most mothers with an only child who is set to inherit the family fortunes; tiger mum becomes (over)protective.
So, Eleanor hatches a plan to sabotage the relationship between Rachel and Nicholas.
"Eleanor would do anything for her son. She would die for him. And the thing is, she's not afraid to tell him all that," Yeoh laughed while explaining her character's motivation.
But that's not the craziest thing about Crazy Rich Asians. The fact that Hollywood is making a contemporary romantic comedy featuring Asians in leading roles is something unheard of.
Wu noted: "We've never had a studio movie with an all-Asian cast that was not a period piece."

Rich in diversity
The last high-profile Hollywood film with an all-Asian cast was The Joy Luck Club released in 1993. Wu lamented that Asians don't often get to be seen in a Hollywood film with a modern setting.
"Like, why don't we see Asians using cellphones? It's a way to include Asians in the current conversation by showing them in a contemporary context. We are here. Our stories matter and that to me is really groundbreaking," she said.
Other Hollywood cast members in Crazy Rich Asians include Ken Jeong (The Hangover), Awkwafina (Ocean's 8), Gemma Chan (Transformers: The Last Knight) and Sonoya Mizuno (La La Land).
From this region, expect to see the likes of Ronny Chieng, Pierre Png, Carmen Soo, Tan Keng Hua and Fiona Xie on screen. Hollywood newbie Golding described filming for Crazy Rich Asians as "insane" (his pun, not ours). Producer Nina Jacobson said they were looking for someone like Cary Grant to play Nicholas.
"There's a sense of class and elegance to Nicholas. At the same time, he's also down to earth. It was hard to find all those things."
"Henry did amazingly well on his screen test and he had all those qualities that we were looking for," Jacobson explained why the studio went with a newcomer.
While Golding has made Malaysia proud, his casting also stirred some controversy. There were those who noted how Golding was not "Asian enough" for the role seeing that he is part European.
Instead of dwelling on the backlash, Golding said he is proud to represent a part of South-East Asia that is mostly unknown to his Western counterparts.
"We have such a melting pot of identities in South-East Asia and that is something to be proud of. It's really important that we make this film. We're breaking boundaries and that is the most important takeaway," he said.
Value for money
Despite its very specific setting, Jacobson believes Crazy Rich Asians has stories that will resonate globally.
"We have a great universal story for anyone who has been rejected by their in-laws or people who have their foot in two different cultures," she said.
She also identified with Rachel as someone who is fascinated by a strange yet familiar new world.
"When I first read the book, I couldn't put it down. The expectations on Nick from his family was relatable. The story felt fresh and new. It took me to somewhere that I wanted to go," Jacobson said.
Will Nicholas' love for Rachel triumph over his family money?
Yeoh said you can't live on love alone: "When you're in love, you say you don't need money or you don't need anything (else). When love cools down and reality sets in, then what? Love is not bread and butter. You have to be sensible."
Yeoh saw Crazy Rich Asians as more than just a story about unimaginable wealth.
"It's also about the responsibilities of a family. Many people depend on them (Nicholas' family) for their livelihood. It's not just about them getting rich, it's also about the community.
"It's good to have money but it's what you do with it that really counts," she concluded.
And that token of wisdom is priceless.
STORY: The Nation
Sony's new Xperia XZ2 Premium with ultra-high sensitivity dual camera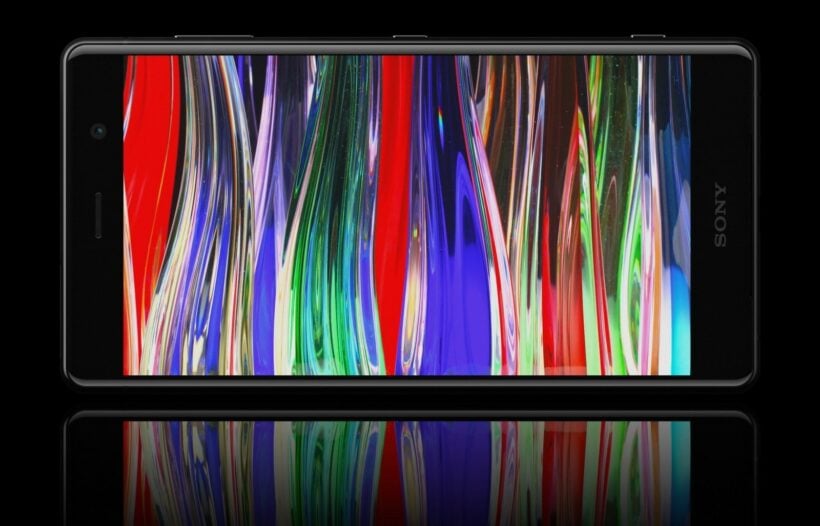 ADVERTISEMENT
Sony Thailand steps up its game with new smartphones introduced to compete offerings from some of the Chinese companies as well as Samsung and Apple. Sony have announced the new XZ2 Premium, which has one of the most remarkable cameras ever integrated into a smartphone.
The new phone boasts the world's highest ISO 12800 sensitivity for video recording in a smartphone, as well as ultra-high sensitivity of 51200 for photos, enabling ultra-low-light capture previously only seen in interchangeable lens cameras (and with a bright live view-finder). It's all thanks to the new dual sensor system in the Motion Eye™ Dual camera and AUBE™ fusion image signal processor which captures more than the human eye can see.
XZ2 Premium you can also film like the pros using its 4K HDR Movie recording and play it back in the palm of the hand on the 4K HDR display, showcasing favourite moments in crystal-clear detail and eye-popping colour and contrast. It's the only smartphone to bring true professional camera quality plus a premium entertainment experience, all powered by the ultimate in processing power with Qualcomm® Snapdragon™ 845.
Satoshi Mekata, General Manager for Mobile Sales Division, Sony Thailand says, "We have taken a bold direction with the latest technology integrated into the camera of the new XZ2 Premium, for high sensitivity performance under all conditions. Under our concept of Camera to the Extreme, we are pleased to announce this is the world's first ever smartphone to feature the new Motion Eye™ Dual camera working in harmony with AUBE™ technology, and together they ensure premium quality and crystal-clear detail".

Unprecedented camera capabilities
XZ2 Premium is the first ever smartphone to feature the new Motion Eye™ Dual camera, consisting of a black and white sensor for capturing clear contrast and the colour image sensor for accurate colouring in. Detail from both sensors is then processed by the AUBE™ fusion image signal processor in real time, enabling video recording with the highest ISO12800 sensitivity ever in a smartphone as well as ultra-sensitive performance of ISO51200 for photos. Its sensitivity with clean, noise-less images was previously only possible in interchangeable lens cameras.
With the Motion Eye™ Dual camera you can also express your artistic side – select Bokeh and see your shooting subject stand out from a defocused background. You can take timeless photos in monochrome with a smooth gradation between black and white. Its low light capability, as well as artistic effects, are available with a live view-finder for an accurate reflection of your shooting subject.
Motion Eye™ Dual camera also brings more professional features such as 4K HDR Movie recording so you can capture reality in incredible detail and true-to-life colour. You can record 960fps Super-slow-motion in HD or Full HD to make the most dramatic videos from passing moments with a state-of-the-art memory-stacked image sensor. XZ2 Premium also offers one of the best front-facing cameras on a smartphone, with its 13MP, 1/3.06" low-light sensor and display flash, you'll get outstanding selfies in any light.

Immersive viewing
Xperia XZ2 Premium has the ultimate display for a premium viewing experience with a huge spec consisting of 5.8" 4K HDR that's 11% larger and 30% brighter than our previous 4K HDR display, so you can immerse yourself in your favourite movies and content in crystal-clear detail and eye-popping colour. Thanks to this display you can enjoy your very own 4K HDR content as it's the only smartphone capable of both creating and viewing 4K HDR. Plus whether you're watching a big blockbuster or a video on YouTube, XZ2 Premium uses Sony's BRAVIA® TV technology, X-Reality™ for mobile to up-convert content to near High Dynamic Range (HDR) for more cinematic contrast, colour and clarity.
Not only can you see your movies with powerful realism, you can even feel them thanks to Sony's brand new Dynamic Vibration System. The system analyses audio data and lets you feel the action in your hands, bringing movies, games and videos to life. XZ2 Premium creates a cinema-like audio effect when you're sharing your favourite videos with your friends thanks to its powerful front facing stereo speakers. Featuring S-Force Front Surround, they're our loudest Xperia speakers ever. Plus Sony's audio expertise as always enables sound enhancing technologies for Xperia such Hi-res Audio, DSHEE HX and LDAC.
Sophisticated design
XZ2 Premium's cutting-edge technology is packed into a fluid and elegant design. It has a 3D glass surface which surrounds the exterior, creating a seamless finish that's comfortable to hold and easy to carry. With an exclusive glass and metal finish, it not only looks beautiful with a premium feel but is designed to be durable thanks to Corning® Gorilla® Glass 5 on both sides. Certified IP65/IP68, XZ2 Premium is also designed to withstand splashes and spills. It will be available in one contemporary colour finish, Chrome Black.

Ultimate Performance to the Extreme
Enjoy industry-leading performance with the Qualcomm® Snapdragon™ 845 Mobile Platform, and with X20 LTE you get immersive user experiences at lightning-fast connection speeds (up to 1.2Gbps) with the second generation Gigabit LTE solution. For additional speed and efficiency XZ2 Premium has 6GB RAM.
XZ2 Premium is built to keep you going all day with its high capacity 3540mAh battery and Xperia's useful battery features such as Smart Stamina and STAMINA mode. Plus Battery Care and Qnovo Adaptive Charging technology help the battery stay healthy to give you a longer battery lifespan. Qi charging is enabled to power up effortlessly and works with the new wireless charging dock (WCH20) and other compatible Qi chargers.
Availability
XZ2 Premium is available for pre booking from August 10-19, 2018 and it will be available in the Thai market from August 29, 2018 onwards at the price of 27,990 baht, offered in Chrome Black colour.

TECNO hit the smartphone sweet spot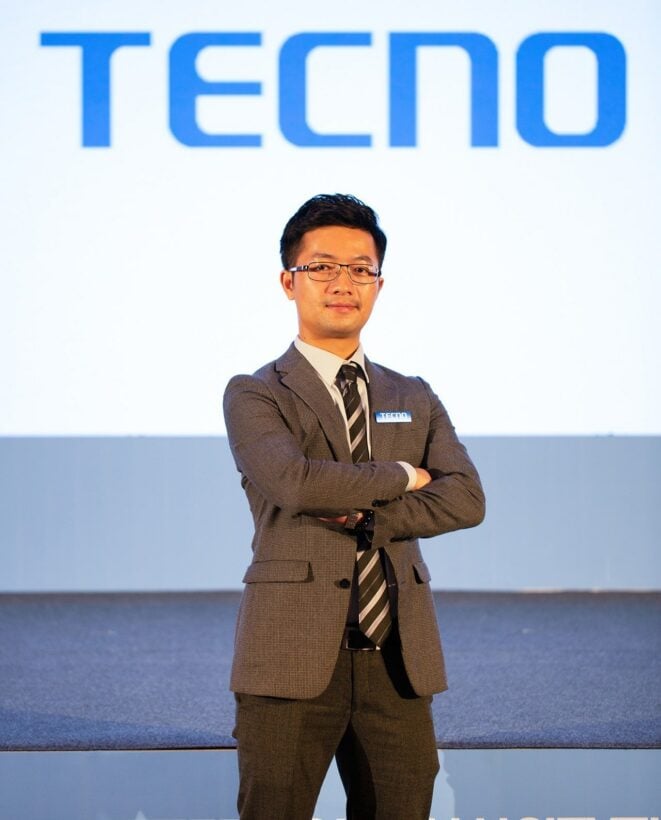 PRESS RELEASE
Leading Chinese smartphone brand, TECNO Mobile, is experiencing exponential growth in Thailand on the back of success with its Camon CM and SPARK CM models which have proven a big hit with Millennials due in large part to their mid-market price point and use of the latest state-of-the-art technologies.
"The Camon CM and SPARK CM are the first two models we have introduced to Thailand and the feedback has so far been exceptional. Our strategy is to listen to our customers and their feedback, while at the same time learn more about buyers' needs so we can better understand the market moving forward," said David Chan, Country Manager of TECNO Thailand.
Common with both the Camon CM and SPARK CM is their superior specification. At the heart of all TECNO Mobile smartphones is innovation whereby using the latest technologies is standard and tailor-making models to local market needs is the norm. These are the building blocks to the brand's success and are touch points that have resonated with Gen X and Gen Y buyers in Thailand.
"In addition to using the latest technology and offering best-in-class at a competitive pricing point, the Camon CM and SPARK CM models are tailored to the Thai market so that each has unique features found only on these models in Thailand. We will be launching a new model here later this year and it will target a different market segment," added Chan.
Rapid expansion since market entry has seen TECNO Mobile build a nationwide distribution network and after-sales service that supports customers throughout Thailand. The Camon CM and SPARK CM are available at multi-brand stores throughout the country and can also be purchased on leading Thai e-commerce platforms such as Lazada, Shoppee and JD Central.
With 13MP front and rear cameras, a 5.7 inch HD screen with 1440 x 720 pixel resolution and 18:9 aspect ratio, the 4G LTE Camon CM has become the smartphone of choice for selfie-lovers. Using HiOS based on Android™ 7.0 out-of-the-box and with a fingerprint sensor, a 1.3 GHz Quad Core powers the 3GB RAM handset and 32GB allows for plenty of storage. The Camon CM is available in Thailand in three colours – City Blue, Midnight Black and Champagne Gold – and retails at 4,990 baht.
The SPARK CM is a 4G LTE smartphone and a high specification all-rounder. Popular for its exceptional photo capabilities which includes a 13MP rear camera with quad flash and an 8MP front camera with mix flash, the SPARK CM, with its Fingerprint Quick Snap, is favoured by people who wish to capture the moment by photo or video. The 5.7 inch HD screen has a 1440 x 720 pixel resolution with 18:9 aspect ratio to maximise visual appeal while the 1.25GHz Quad Core processor powers the 2GB RAM handset with 16GB of storage. It runs on HiOS based on Android™ 7.0 and is available in Thailand in two colours – Midnight Black and Champagne Gold – and retails at 4,090 baht.
Part of TRANSSION HOLIDINGS, TECNO Mobile is headquartered in Hong Kong and has a presence in more than 40 countries globally.
TECNO Mobile is dedicated to transforming state-of-the-art technologies for emerging markets and providing tailor-made localized products under the philosophy of "Think Globally, Act Locally".