Finance: Understanding stop loss orders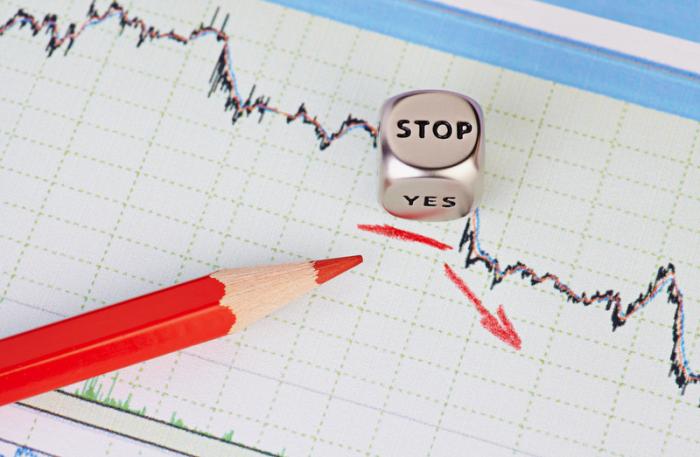 PHUKET: With global stock markets off to a rough start this year, it's time to take a closer look at stop loss orders and how they can help as well as hinder you from achieving your investment goals.
So what exactly are stop loss orders?
A stop loss, or simply a stop order, is an automatic trade placed in advance specifying that you want to place a trade for a particular investment when a certain price level is reached.
There is also a stop loss variation called a 'trailing stop' where the sell order is set at a percentage level below the current market price (and not the price you bought it at), while a 'chandelier stop' is a trailing stop specifying a dollar amount instead of a percentage.
When executing a stop loss order, a brokerage will normally look at the prevailing market bid price (the highest price investors are willing to buy an investment at a given point in time and its a price that a seller can get in the market) to determine when the sell trade will be executed.
So, how should stop loss orders be used?
Let's say you had bought 100 shares of stock X for US$10 a share with shares having risen to US$25 a share and you want to protect most of your capital gains from a sudden downward share price movement. You could tell your broker to put a stop loss order in at US$20 a share so that you only lose US$5 should shares fall back to that share price level or below.
Likewise, let's say you have just bought stock X for US$10 a share. You could put a stop loss order at US$8 a share to limit any immediate buyer's remorse.
Stop loss orders are particularly advantageous if you are unable to monitor your portfolio for a period of time, for instance, you are on a long vacation and don't want to be logging into your account or calling your broker should the market start falling.
On the other hand, there are some disadvantages with stop loss orders or rather they are not a perfect form of insurance protection for your portfolio. For starters, a stop loss order is not guaranteed to be filled at the preferred stop price, as once it's been triggered, the trade becomes a market order which is filled at the best possible share price. This price may be lower than the price specified by the stop order – especially if shares are falling fast and there are few buyers.
You must also be careful about how you use stop loss orders, as it may be unfavorable to activate a sale on a short-term market fluctuation if you have a long-term time horizon for a given investment. For example, if stock X is volatile and has a tendency to fluctuate widely on a weekly or monthly basis, a stop loss order set at too low of a share price may result in the order being triggered prematurely or not at the optimum time to maximize your return.
Finally, there are no clear rules for what price level you should place a stop loss order at. If you are an active trader, it might make sense to place a stop loss order at 5 per cent below the current share price. However, and if you are a buy-and-hold investor with a long-term time horizon, 15 per cent or more would probably make more sense.
Just remember that there will likely be a broker commission on any sell trade and you may want to factor in that commission when you determine your optimum stop loss order price. In addition, you may not be able to place a stop loss order on every investment, such as certain OTC Bulletin Board stocks or penny stocks.
Can stop loss orders help or hinder your long-term financial goals?
Don Freeman, BSME is president of Freeman Capital Management, a registered investment advisor with the US Securities Exchange Commission (SEC), based in Phuket. He has over 15 years experience working with expatriates, specializing in portfolio management, US tax preparation, financial planning and UK pension transfers. Don can be reached at 089-970 5795 or via email at freemancapital@gmail.com.
— Don Freeman
Keep in contact with The Thaiger by following our Facebook page.
Never miss out on future posts by following The Thaiger.
Facebook removes "information-influencing" pages linked to Thai military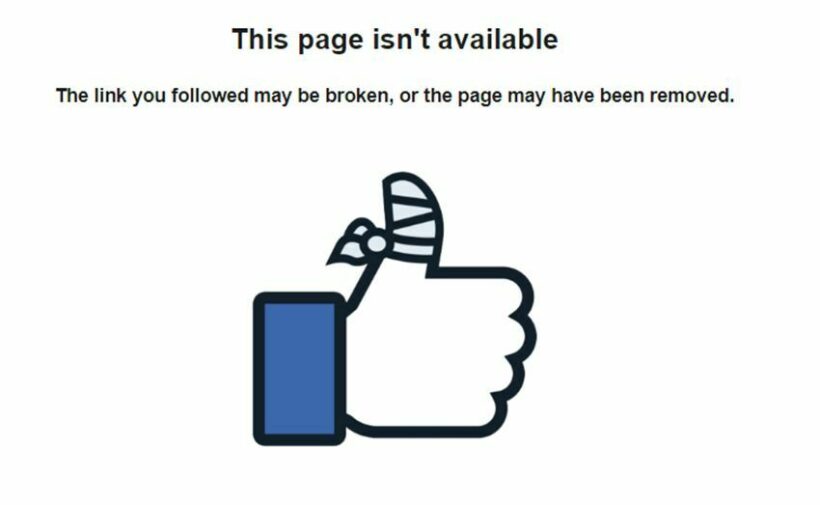 Facebook has confirmed the removal of 185 accounts run by the Thai military and allegedly involved in information-influencing. The social media giant says the accounts were deleted for engaging in what it calls, "coordinated inauthentic behaviour". In total, 77 accounts, 72 pages, and 18 groups have been removed from the platform, in addition to 18 Instagram accounts. It's the first time Facebook has taken such action against accounts linked to the Thai government.
The accounts were associated with the Thai military and were targeting people in the southern provinces, Facebook said its regular report on coordinated inauthentic behavior. The south of the country has been the scene of decades-long conflict, with insurgent groups in the majority-Muslim, Malay-speaking region calling for independence. To date, around 7,000 people have died in the ongoing struggle.
Facebook says the deleted accounts were most active last year and used both fake and real accounts to manage pages and groups, both openly military pages and pages that hid their links to the military. Some of the fake profiles pretended to be people from the southern provinces.
The report mentioned a post by the now-removed account named "comprehending the operation" in Thai. The page posted the logo for Amnesty International Thailand and wrote "The NGO never cares about ordinary citizens because they have no role in society. Normal people are not famous. Any case is not big news. They are not worth the investment of foreigners so they will not do anything to help. This is why we don't see anything from the NGO."
On another now-removed account, named "truth about my home Pattani" in Thai, a post said "Muslim leader declares southern border is a peace zone. The southern separatists started a movement by spreading the idea that Thailand is under control by different believers so that people would come and fight for their religion. This was declared that the action clearly violates Islam faith."
When contacted by Reuters, the military had no comment on the removal of the Facebook accounts, with a spokesman saying the organisation does not comment outside of official press conferences.
The head of Cybersecurity Policy at Facebook, Nathaniel Gleicher, has confirmed the reasons behind the platform's decision.
"This is the first time that we've attributed one of our takedowns to links to the Thai military. We found clear links between this operation and the Internal Security Operations Command. We can see that all of these accounts and groups are tied together as part of this operation."
He adds that the accounts had spent around US$350 on advertising on both Facebook and Instagram. One or more of the pages had about 700,000 followers and at least one of the groups had 100,000 members. Gleicher says the accounts were removed because of their misleading behaviour and not because of the content being posted. The content included support for the military and the monarchy, with allegations of violence and criticism of insurgent groups in the south.
It's not the first time accounts linked to the Thai military have been removed by a social media platform. In October, Twitter removed 926 accounts it says had links to the army and posted pro-military and pro-government content. The Thai army has denied any involvement with the accounts in question. In November, Twitter also suspended an account posting pro-monarchy content that was found to have links to the palace and to thousands of other accounts posting similar content.
To read the February 2021 Coordinated Inauthentic Behavior Report, click HERE.
Keep in contact with The Thaiger by following our Facebook page.
Never miss out on future posts by following The Thaiger.
Airline executive arrested for failure to pay wages of 150 workers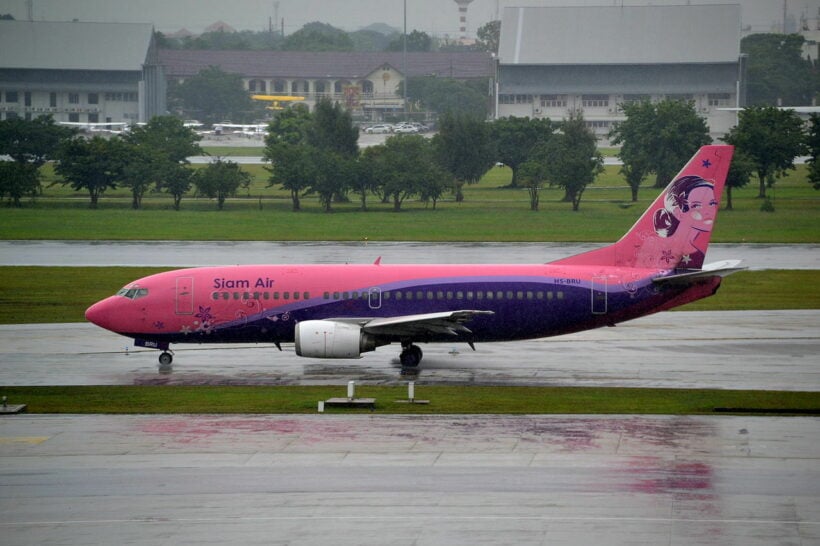 An airline executive has been arrested in the central province of Samut Songkhram, after complaints from150 employees that they had not been paid. Chawengsak Noiprasan, who had a court warrant issued against him in October, was taken to Don Muang police station from a property in the Bang Khan Take sub-district. He is a board member of Siam Air Transport.
The airline began operations in October 2014 with services out of Don Mueang to Hong Kong, using 2 Boeing 737-300s. 2 Boeing 737-800s were added to its fleet in late 2015. It expanded by adding Zhengzhou and Guangzhou in China to its network in early 2015. In late 2015, the airline launched flights to Macau and Singapore. In 2017, the airline ceased all operations.
But according to an article in the Bangkok Post, the carrier operates a number of scheduled and charter flights from Bangkok's Don Mueang Airport. The Post reports that, as Chawengsak signs the company's legal paperwork, all legal matters concerning the airline fall to him.
The Metropolitan Police Bureau says the executive has admitted to ignoring a 30 day notice issued by the labour inspector and ordering the payment of wages to 150 workers. It's understood he is also wanted in relation to 7 other cases.
The authorities sought Chawengsak's arrest following complaints from employees who say they haven't received their wages for 2 months. It's understood the airline had previously deferred salary payments for over 8 months. 150 workers filed an official complaint with Don Mueang police and also approached media outlets, asking them to pressure the airline into paying the money owed.
SOURCE: Bangkok Post
Keep in contact with The Thaiger by following our Facebook page.
Never miss out on future posts by following The Thaiger.
Governments & old media versus social media – who will win? | VIDEO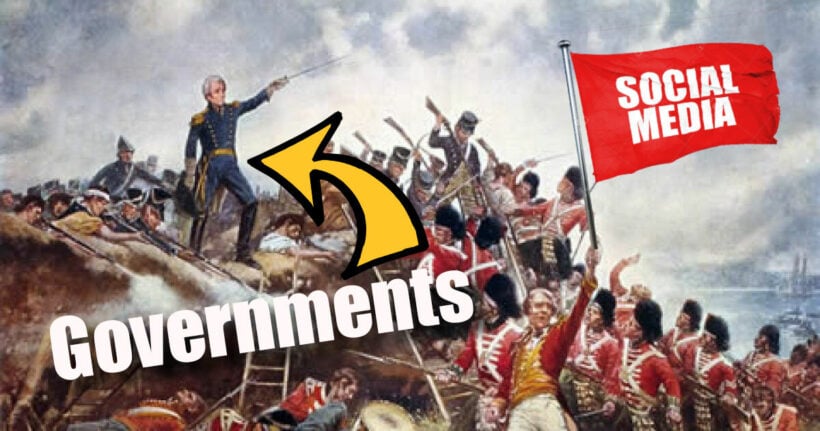 We look at the recent changes made by the Australian and Indian governments to except control over the world's biggest social media platforms. India has issued strict new rules for Facebook, Twitter and other social media platforms just weeks after the Indian government attempted to pressure Twitter to take down social media accounts it deemed, well, anti social. There is now an open battle between the rise of social media platforms and the governments and 'old' media that have been able to maintain a certain level of control over the 'message' for the last century. Who will win?
The rules require any social media company to create three roles within India… a "compliance officer" who ensures they follow local laws; a "grievance officer" who addresses complaints from Indian social media users; and a "contact person" who can actually be contacted by lawyers and other aggrieved Indian parties… 24/7.
The democratisation of the news model, with social media as its catalyst, will continue to baffle traditional media and governments who used to enjoy a level of control over what stories get told. The battles of Google and Facebook, with the governments of India and Australia will be followed in plenty of other countries as well.
At the root of all discussions will be the difference between what governments THINK social media is all about and the reality about how quickly the media landscape has changed. You'll get to read about it first, on a social media platform… probably on the screen you're watching this news story right now.
Keep in contact with The Thaiger by following our Facebook page.
Never miss out on future posts by following The Thaiger.