Bangkok Airways starts flights to Cam Ranh, Vietnam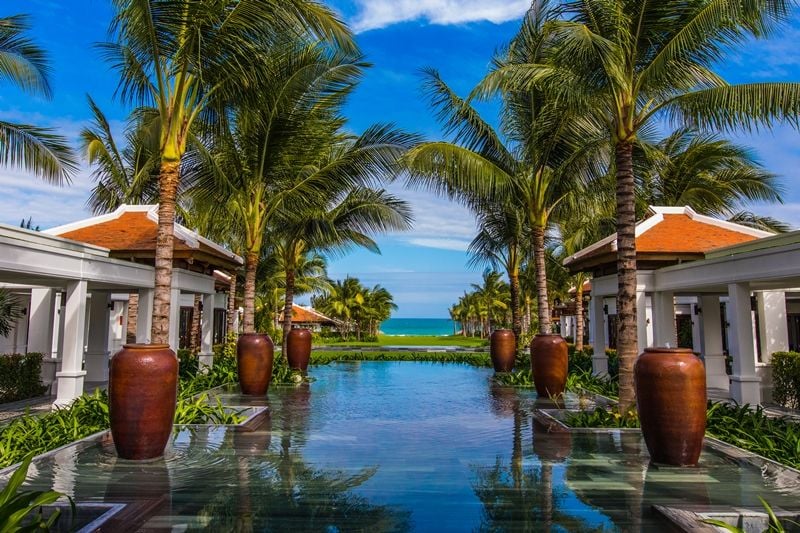 Bangkok Airways is the latest airline to signal its intention to fly to Nha Trang beach and the Cam Ranh International Airport, the gateway to one of Vietnam's popular holiday destinations.
Cam Ranh is also an emerging destination in is own right with unspoilt beaches closer to the airport than the popular Nha Trang.
Starting on  January 25, Bangkok Airways will operate four flights weekly from its home base at Bangkok's Suvarnabhumi Airport to Cam Ranh International Airport.
Flights are scheduled for Monday, Wednesday, Friday and Sunday aboard a 144-seat Airbus 319.
Cam Ranh airport has recently been upgraded with a brand new US$163 million passenger terminal.
The airport can now handle 4 million passengers per year and is served by 30 international daily flights.
Russia's S7 Airlines debuted direct flights from Novosibirsk to Cam Ranh this month, having launched a service from Irkutsk in November. It joins a long list of Russian charter carriers offering direct services into Vietnam.
Earlier this year, Vietnam Airlines introduced direct flights from Cam Ranh to Seoul in South Korea, joining VietJet Air, Jeju Air and Korean Air.
Just over a year ago, AirAsia started direct flights from Kuala Lumpur to Cam Ranh following HK Express, the first airline to offer direct flights from Hong Kong.
Over the past few years Vietjet Air, China Southern, Air China, Jetstar Pacific Airlines, Loong Air and Sichuan Airlines have also started offering direct flights from Chinese cities including Guangzhou, Hangzhou, Shenzhen, Changsha, Chengdu, Chongqing, Xi'an and Kunming.
Recognised as the gateway to nearby bustling beach city, Nha Trang, Cam Ranh is now drawing holiday makers to Long Beach, a 8-km stretch about a 10-minute drive from the airport.
SOURCE: Balcony Media Group




Do you need help with your business? Are you searching for a new job? Or an employer looking to hire? Try Thaiger Jobs today.

Looking to jettison some items before jetsetting away or chartering a yacht? Look no further than Thaiger Classifieds where you can find and post items, work, property and more for free.
BOI approves new rail services, new port investment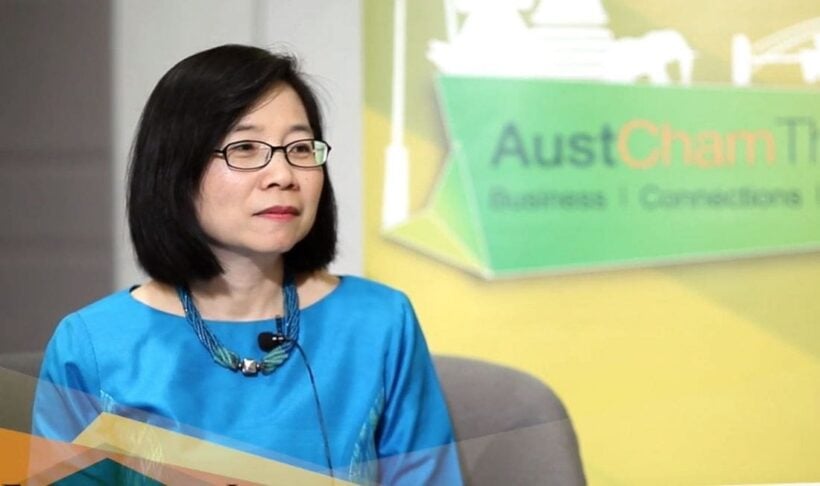 PHOTO: Duangjai Asawachintachit, BOI secretary general
The Board of Investment of Thailand (BOI) has laid out strategies to boost the development of rail services and the country's cruise tourism.
Duangjai Asawachintachit, BOI secretary general, says the latest BOI meeting chaired by the Prime Minister had resolved to instigate measures to attract investment in rail development and related infrastructure for continued economic growth.
According to Duangjai, investment projects for rail development and related sectors will be entitled to a tax break of 50% for the first three to five years of investment.
The BOI also approved measures to stimulate the cruise tourism business, with the aim of attracting more tourists to the kingdom.
Moreover, the BOI has introduced a plan to attract aerospace investment to U-Tapao Airport in 2019 as part of the Eastern Economic Corridor (EEC) project, as the EEC Office is planning to develop an "Aerotropolis" which will stretch over 30 kilometers from the airport.
Additionally, the meeting endorsed the 7-year strategic investment promotion plan, spanning 2015 to 2021, which it is anticipated will contribute 418 billion baht to the country's GDP.
Chinese foreign policy – On track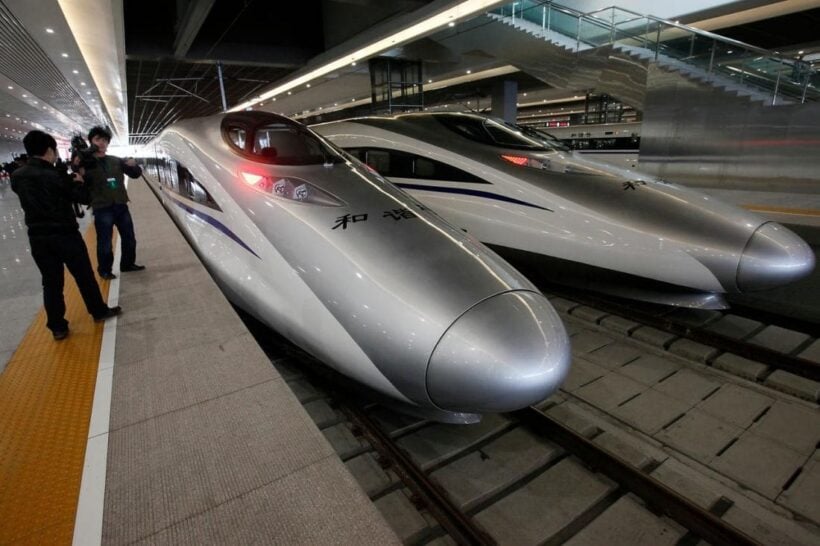 "When Japanese trading house Itochu and train maker Hitachi withdrew from a soon-to-be-decided $7 billion tender for a high-speed rail project near Bangkok, it appeared to be another victory for China and its grand plans to connect Southeast Asia with railways.
Thailand has for decades been the centerpiece of Tokyo's strategy for Southeast Asia, and long-discussed plans to build extensive shinkansen-style rail lines in the country's east and north were meant to cement the relationship between the two nations.
But while Japan's ambitions have been stalled by disagreements about financing and other details, Beijing has managed to push ahead with construction of a separate high-speed rail line in northern Thailand. To some, the rail projects are a symbol of China's growing influence in a country where Japan had spent decades building ties."
The article predicts that the Chinese investment into South East Asian rail services is part of its broader 'belt and road' policy that is stretching out into new routes and connecting regions, and China, with hitherto remote parts of the asian continent.
"China's high-speed rail ambitions in Southeast Asia don't end in Bangkok, however. Under its planned 3,000-km pan-Asian railway network, Chinese rail lines will extend even further south, stretching through Malaysia and feeding into Singapore."

China's reach southwards will allow it to exert greater political influence on places like Singapore which, for now, still retains strong connections to Washington. Investing in high-speed railways all the way from China's borders to the tip of the Malay Peninsula is a lot more than just an economic investment, it's a high-profile symbol of China's new influence in the region where issues such as 'Taiwan' and it's demands in the South China Sea have caused prickly negotiations with the ASEAN countries.
But to reach Singapore, China must first get Malaysia on side…
"A dramatic recent shift in Malaysian politics has put China's plans for Singapore on hold, however. After his election in May, Malaysian Prime Minister Mahathir Mohamad decided to hold up "for now" the $20 billion 688-km east coast rail line connecting southern Thailand to Kuala Lumpur, and postpone for two years a 350-km high-speed rail link between the Malaysian capital and Singapore."
The article says that these 'investments' are actually just loans for high-priced infrastructure that often cannot be repaid by smaller economies….
"China typically provides loans, not grants, for foreign infrastructure projects, and takes possession of the project if the recipient is unable to repay its debt – as happened with a port in Sri Lanka. Such instances have prompted critics in the West to accuse China of practicing 'debt diplomacy'."
Read more of this fascinating and important article from Nikkei Asia Review HERE.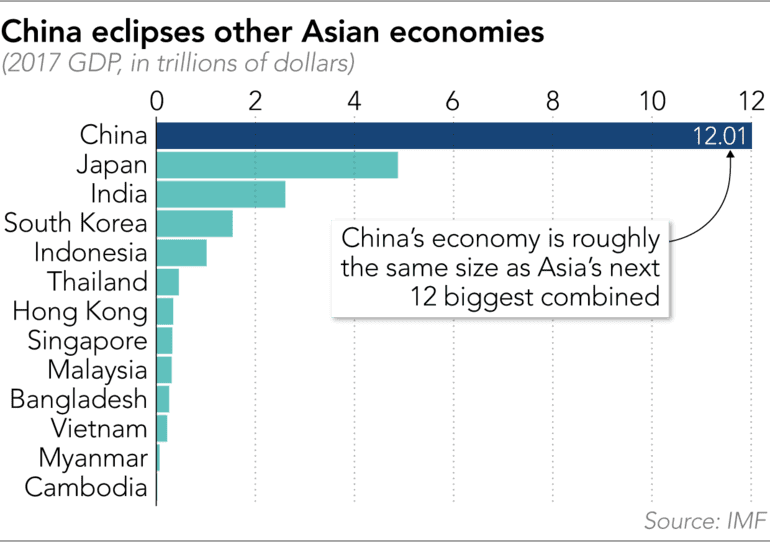 Thailand opens doors to cryptocurrencies – Thaiger Bites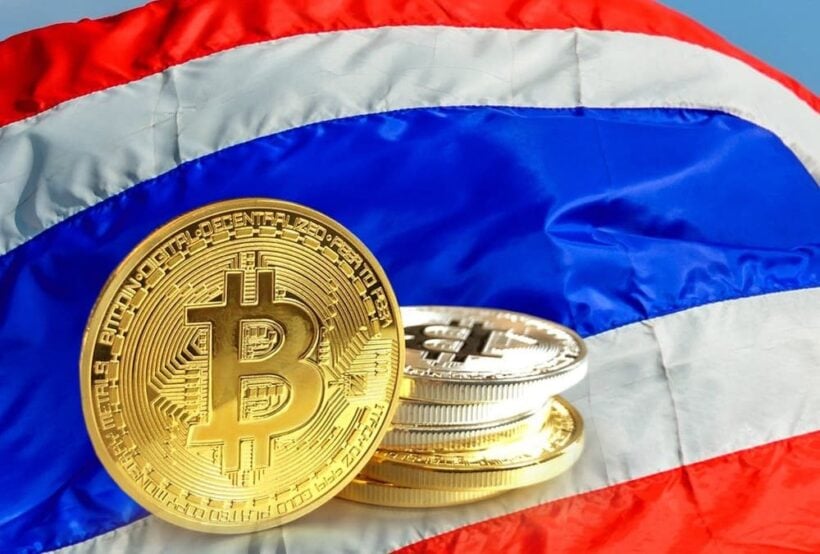 Divisions are forming across Asia with regards to cryptocurrencies. Some nations such as China are constantly stomping on anything to do with crypto assets but others, Thailand being the latest, are opening their digital doors to the fledgling industry.
Over the past year Thailand has warmed to crypto and this latest raft of official licenses is a big boost to the industry in the country and region as a whole. Military rulers and the central bank remains wary which is no surprise and have issued warnings to investors. Overall though the sentiment is positive and an official ICO portal has even been proposed by the SEC.
Read more about this story from News BTC HERE.
(Thaiger Bites provides these short snippets for stories we believe of interest to our readers)