Bangkok
Woman accused of animal cruelty dodges media in Bangkok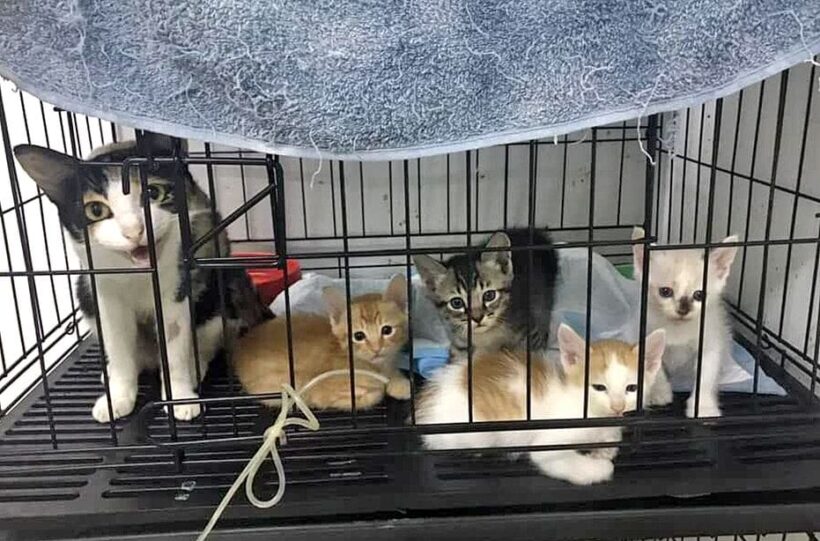 PHOTO: The Nation
Thonburi Court has freed on bail a 30 year old woman who has been accused of animal cruelty.
Wararat Krasae, nicknamed Sun, walked free after her lawyer posted 40,000 baht bail.
The woman appeared in the public for the first time at the court on Ekkachai Road after some animal lovers' group filed complaints with police last week that she had tortured or even killed animals, mostly cats, she adopted from animal shelters.
Some reports claimed that she had adopted at least 27 cats from animal shelters. Most of them died or were unaccounted for.
An animal-shelter owner, Issaraporn Samutgalin, last week claimed that Wararat had adopted a cat from her in the afternoon but then cut off all communication with her in the evening. Wararat claimed that she had given the kitten to her friends because she was allergic to cats' hair.
After negotiations, Wararat agreed to settle with the animal-shelter operator in the presence of police.
On that day, she gave a carcass of the cat to Issaraporn, claiming it had been bitten by a dog.
The owner then filed a complaint with police that she had violated the Prevention of Cruelty to Animals Act. She surrendered to police on Sunday and denied the accusation. Yesterday the woman managed to avoid the media waiting for her.
Meanwhile Pol Colonel Wuthichai Thaiwat, a police chief of Phetkasem Police Station told reporters that police would have not more than 30 days to collect evidence and witnesses' accounts before forwarding the case to the court.
"At present, we are waiting for an autopsy on the carcass of the cat from Kasetsart University's Vet Faculty and lab results from cat hair and blood traces from Wararat's places."
STORY: The Nation