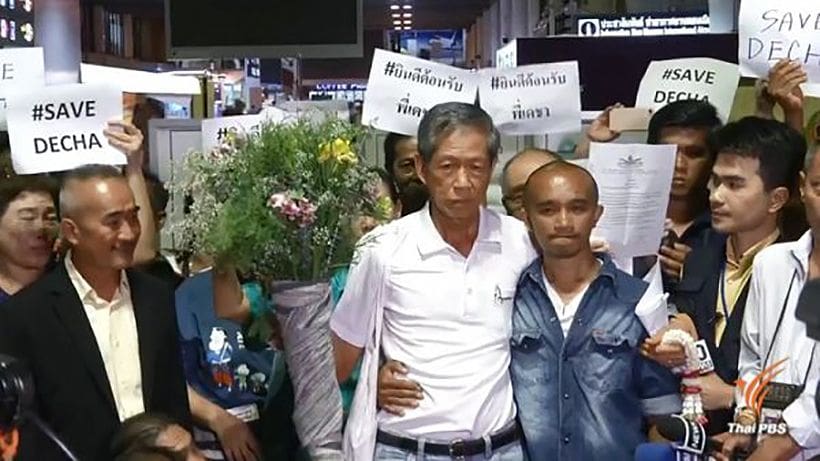 PHOTO: Thai PBS
Thai PM Prayut Chan-o-cha is instructing the Public Health Ministry and leading tertiary educators to support the Khao Kwan Foundation in the research and development of cannabis oil for medical purposes. His support is a rebuke of over zealous Narcotics Control Board officials who raided the Foundation last week, seizing the cannabis and extract oils on the property.
Read The Thaiger story about the raid HERE.
The Deputy Agriculture Minister Vivat Salyakamthorn told Manager Online that both the PM and Deputy PM Prajin Jantong, who oversees the Office of Narcotics Control Board, agreed that the recent raid on the Khao Kwan Foundation and subsequent legal action would adversely affect many cancer patients who had been receiving cannabis oil free of charge.
He disclosed that Prajin recently called a meeting with executives of the ONCB, where it was made clear that marijuana extracts are likely efficacious in medical applications and that officials should refrain from taking action against those engaged in the research and development of medical marijuana.
The ONCB was, instead, told to focus on the abuse of marijuana among younger people.
The PM's intervention in support of the Khao Kwan Foundation and its president Mr. Decha Siripat came about after several civic organisations, including the Foundation for Consumers and Biothai, expressed their support for the foundation and Decha.
Mr. Vivat said that the raid on the Khao Kwan Foundation was by local authorities and ONCB officials without the government's consent.
It is reported that the ONCB has returned the seized marijuana plants and extracts to the foundation and has recommended that the foundation reorganise its distribution of cannabis oil into a proper research project, complete with records which could then be used in the certification of cannabis oil for medical use.
Mr. Decha, meanwhile, said he would submit a registration application to the Public Health Ministry on April 17.
SOURCE: Thai PBS